Search
We found 10 products for "grass"
Top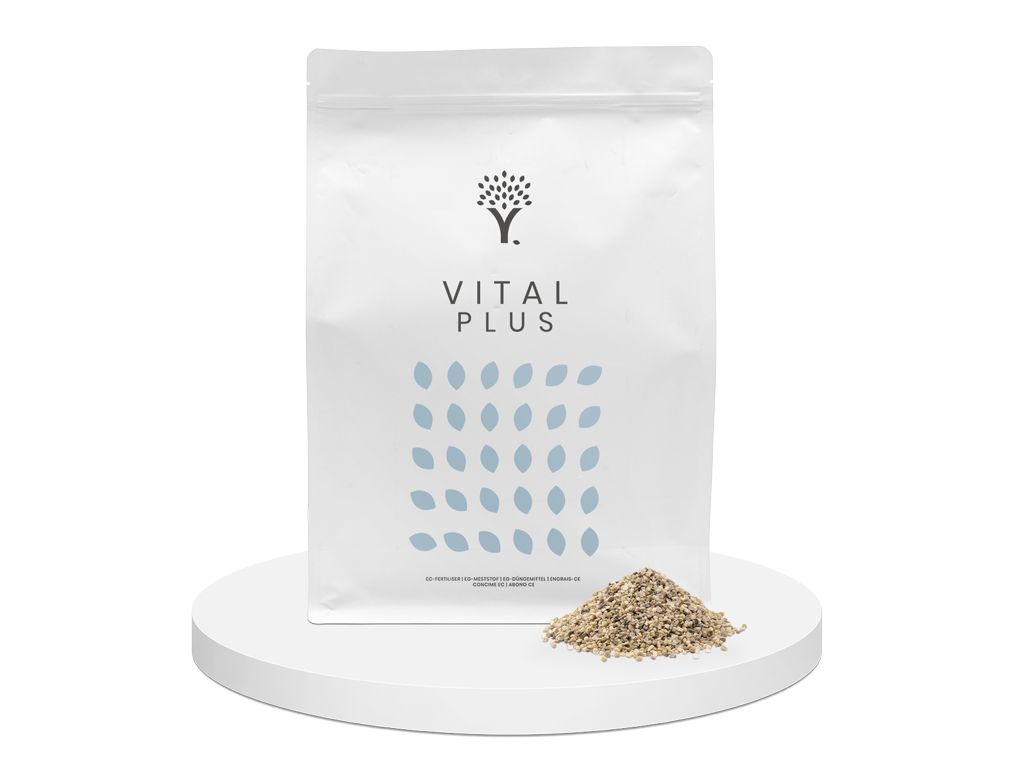 Lawn feed
All-Round lawn fertiliser
All-Round Fertiliser is an all-round nutrient boost that drastically improves your lawn's resistance, health, and colour. Enjoy a full deep green lawn throughout the autumn and winter with All-Round Fertiliser!
From:

£

11.99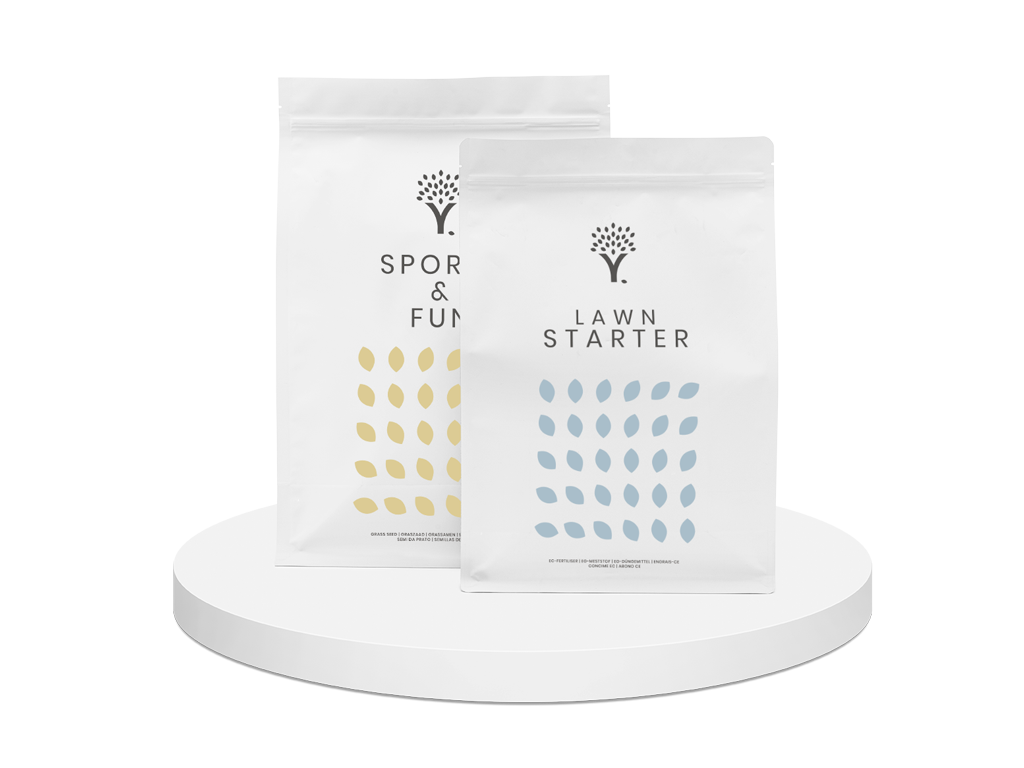 Kits
Lawn Overseeding Kit
Overseeding is one of the best ways to get a more beautiful and full lawn. Our all-in-one kit includes our excellent Sports & Fun grass seed (with special ProNitro coating) and our powerful Lawn Starter fertiliser, specially developed to improve germination. MOOWY's Overseeding kit will give you a lush, full lawn in no time.
From:

£

29.99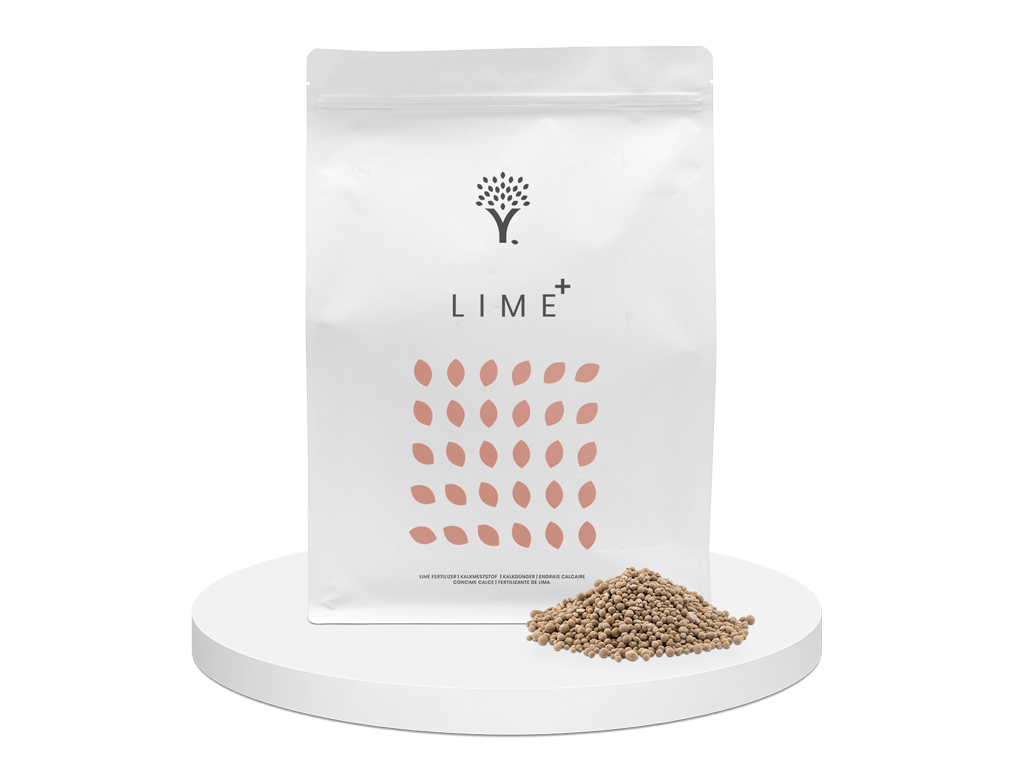 Lawn feed
Lawn Lime
Lime treatments help your grass absorb more nutrients from the earth and other lawn care products you apply throughout the year. Our Lawn Lime is made from English limestone and is super-effective in lowering your soil's acidity level.
From:

£

11.99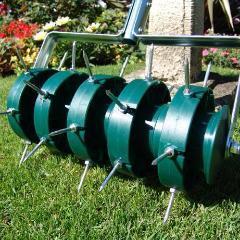 Garden tools
Lawn Aerator
A lawn aerator improves the distribution of water, nutrients, and air through your soil, creating a more robust root network and a healthy, luscious lawn. Aeration should be performed once or twice every year for optimal benefit.
£

49.00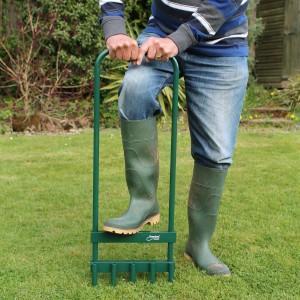 Garden tools
Hollow Tine Aerator
Aerate your lawn with our exceptional lawn aerator. Aerating permits the even distribution of air, water, and nutrients throughout the soil. Strengthens the roots, improves drainage, and gives you a stronger lawn.
£

27.00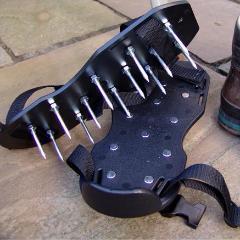 Garden tools
Lawn Aerator Shoes
Aerating your lawn has never been easier. Allow more air, water, and nutrients to absorb through to the roots. Just slip these specially designed lawn aerator sandals over your shoes, and get to work.
£

19.00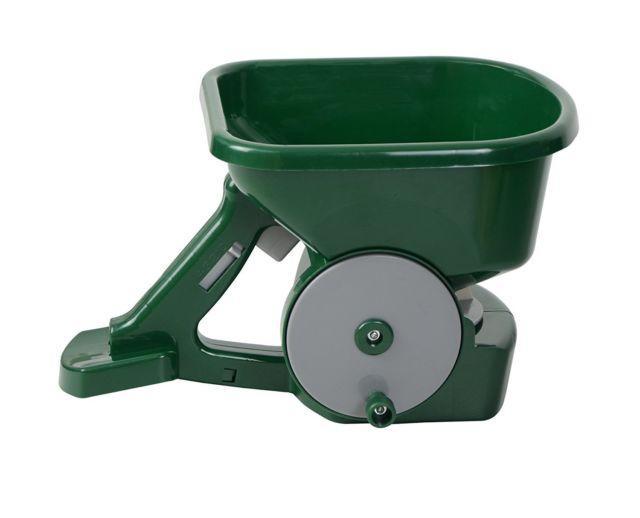 Garden tools
Handheld spreader
Uneven spreading of grass seed or fertiliser results in leaf-burn, dark streaks, and patchy lawns. Overcome the problem of uneven spreading with MOOWY's excellent Handspreader tool. Ideal for spreading grass seed, lawn feed, fertiliser, or lawn sand.
£

24.90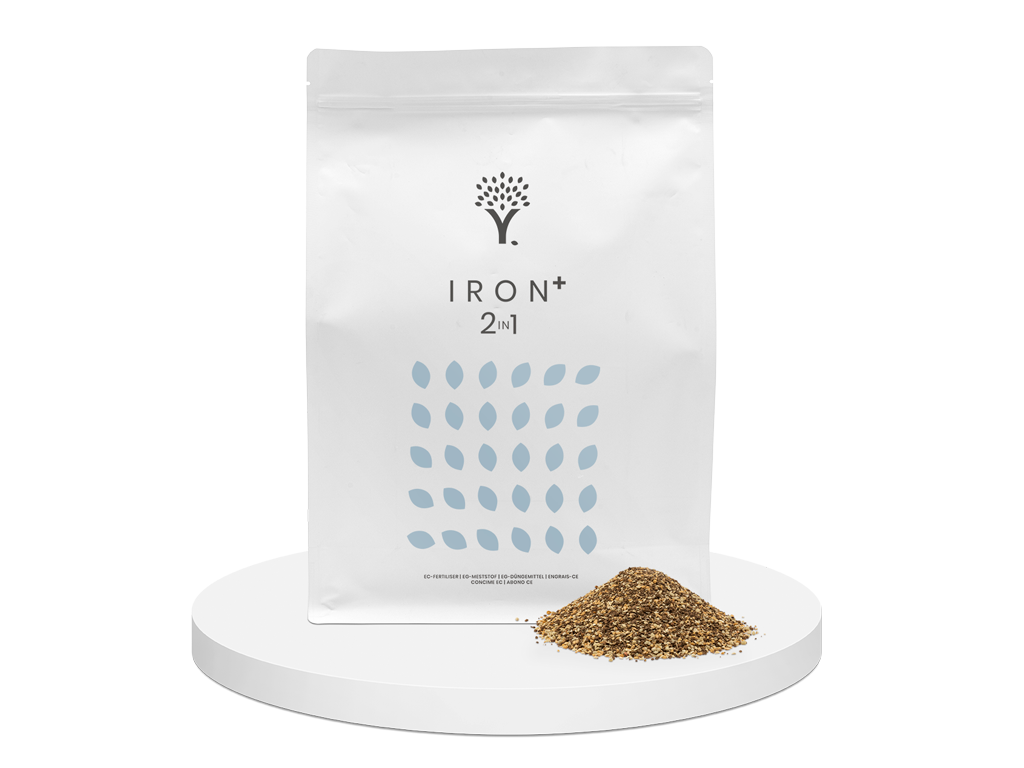 Lawn feed
2-in-1 Moss Killer and Fertiliser
Iron Plus 2-in-1 fertiliser and moss killer colours your grass a deep, lush green, helping the lawn recover after its winter dormancy. Iron sulphate is suitable for all lawn types (with or without moss). 
From:

£

14.99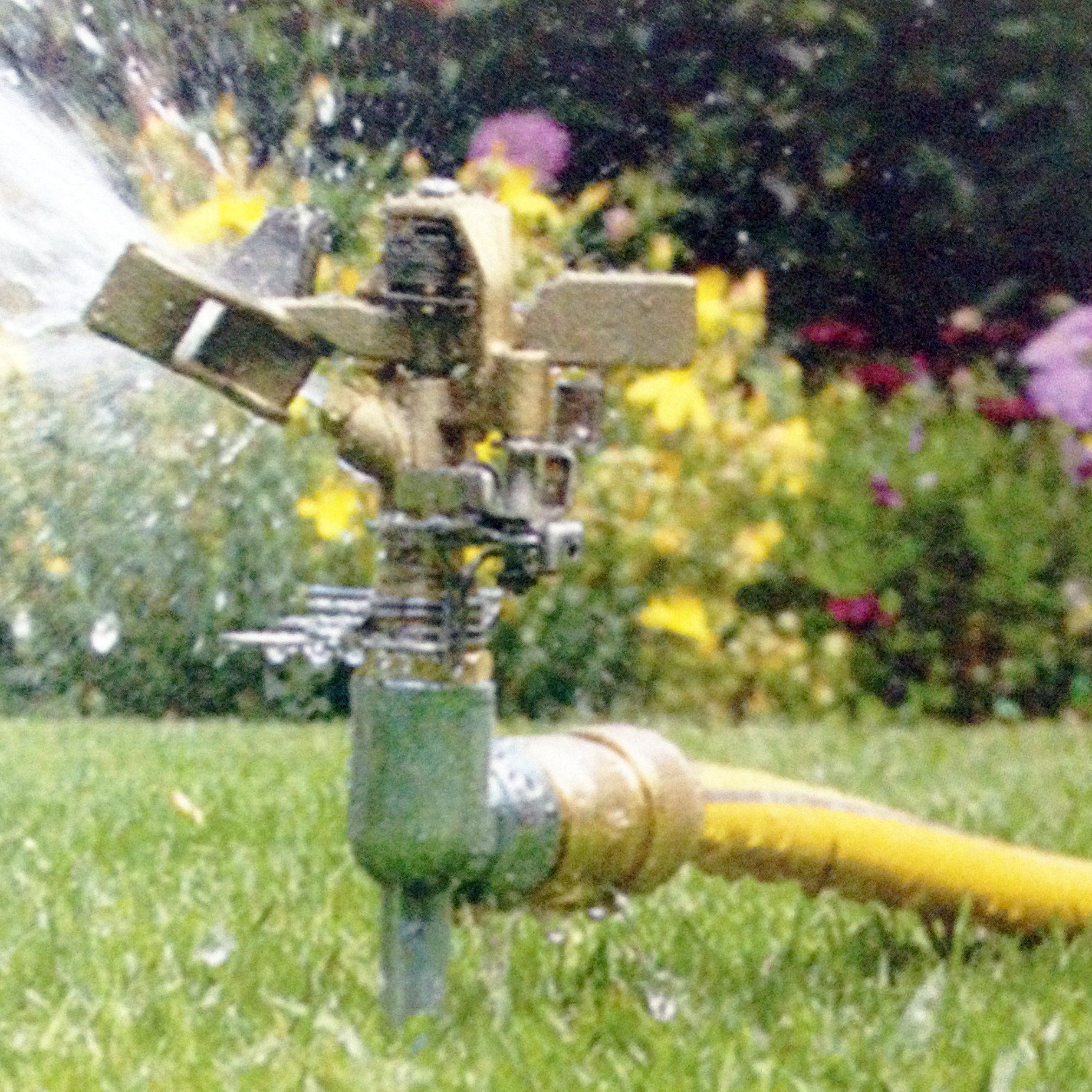 Garden tools
Sprinkler with Stabilising Awl
Watering your lawn has never been easier, thanks to our Impact Sprinkler with Stabilising Awl. Creates an adjustable mist that optimises absorption for young and established lawns.
£

24.00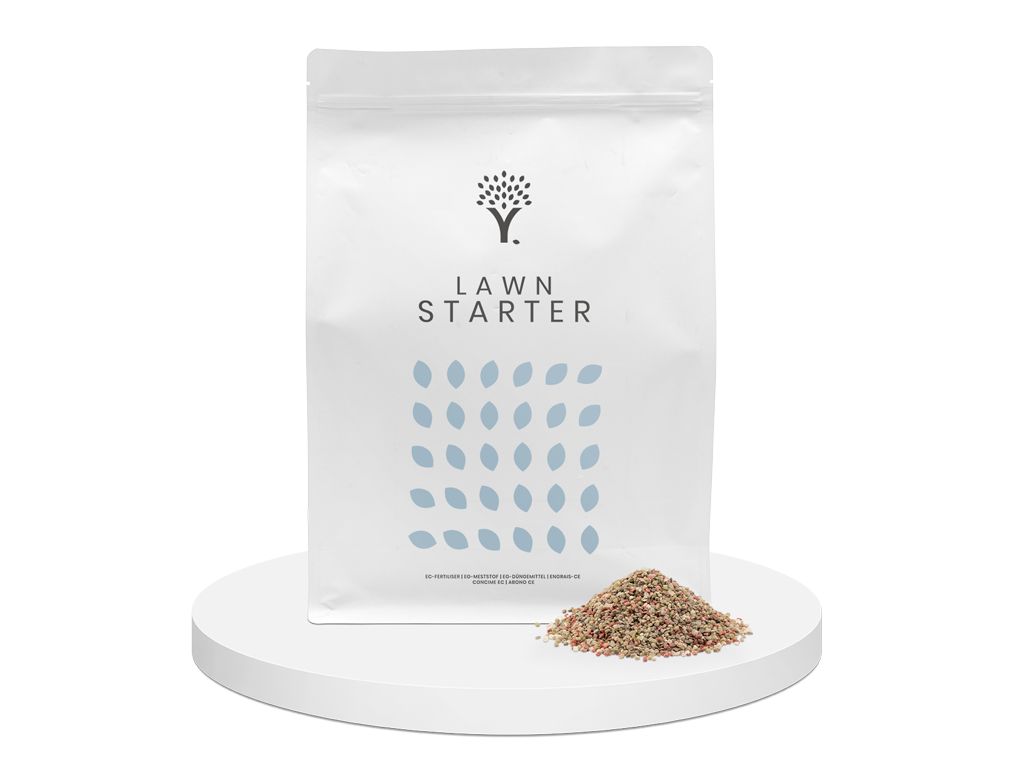 Lawn feed
Lawn Starter Fertiliser
Boost the young plant's development and create robust roots with our specially composed Lawn Starter mix; for the best chance of success with a young lawn. 
From:

£

13.99