Summer

season

Summer the best season to mow.
Who doesn't love the summer? Well, hayfever sufferers, perhaps; but most of us enjoy the longer days and warmer evenings at the very least.

Summers are all about lazing around in the garden and celebrating the sunshine with friends and family.

Your lawn experiences its heaviest use during this balmy period, so there's a range of tasks that will help you maintain the beauty and health of your lawn through this heavy-traffic season.

From fertilising and watering to regular mowing and repairing, summer lawns look fabulous with a little attention. With that in mind, these are the three essential tasks to complete during the summer:


*

Fertilising

Our granulated fertilisers offer slow-release nutrition for your lawn which lasts for up to 90 days. So, after your springtime fertilising, your lawn will be thirsty for more by midsummer. Fertilising really is one of the easiest lawncare jobs – just sprinkle the granules over the lawn using a hand spreader or by hand. Summertime fertilising makes your lawn more drought-resistant and robust for heavy use.


*

Watering

You just can't rely on a British summer to remain dry. But you can bet your bottom dollar; if you decide to leave the watering of your lawn to nature, there won't be enough rain to nourish it. Watering can be a hassle, and it's difficult to know exactly how much to water – overwatering is just as bad as underwatering. Using an impact sprinkler helps your lawn get enough water it needs without the effort.


*

Mowing

Your grass grows at its fastest during the summer, so it's essential to keep on top of the cutting. It's not just about the look of the lawn, though (although everyone loves that just-cut look, don't they?). Mowing the lawn stimulates healthy growth. However, make sure never to cut more than one-third of the grass blade's total length to ensure that it grows back healthily. And make sure the blade on your mower is sharp – blunt blades rip the leaves, leaving them open to disease.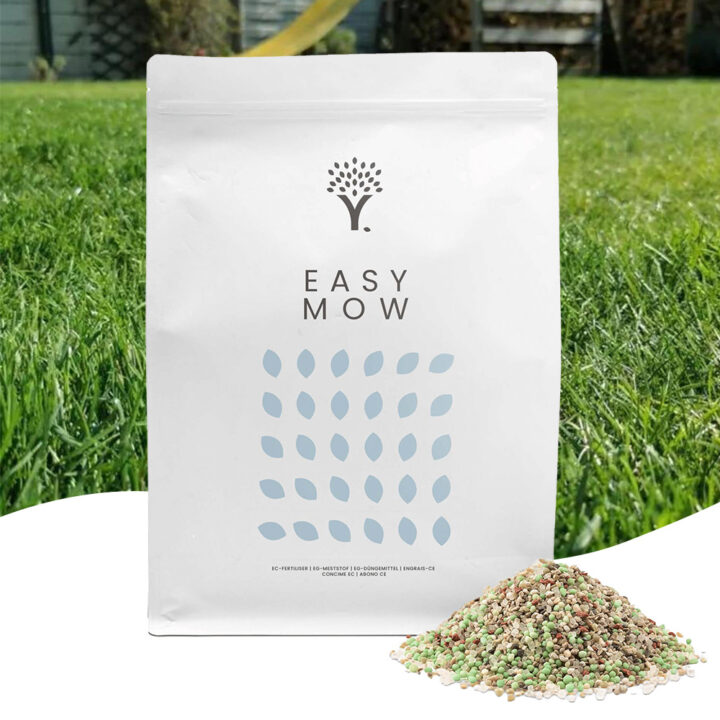 Good to use
Not recommended to use
Details
Fertilising your lawn is an essential chore, but you have to get it right- like all garden tasks. One of the problems with fertilising is that it can make your grass grow more quickly, which means that you're forever mowing to keep it looking neat. However, Easy Mow fertiliser is the perfect summer lawn feed – slow-release for steady growth – without the constant mowing. And, like Spring Boost, a single application lasts for up to 90 days, so one summertime sprinkle will last until the autumn.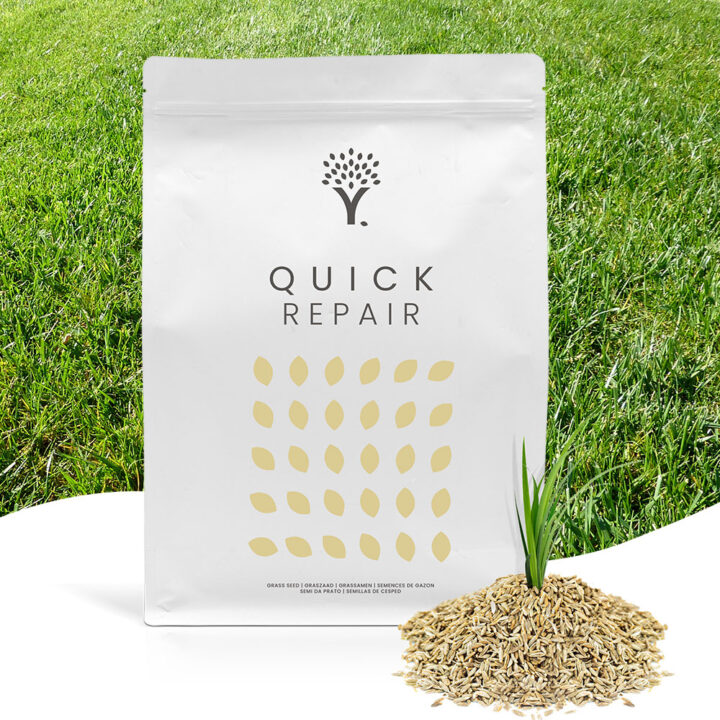 Good to use
Not recommended to use
Details
Over the summer, your lawn sees lots of action, from sunbathing and ball games to BBQs and garden parties. All this use can stress the healthiest of lawns, and you might find that heavy-use areas start to wear a little thin. We developed MOOWY's Quick Repair lawn seed to germinate rapidly, making it the ideal mix for mid-season overseeding. For Premier League-quality lawns, this easy-spread lawn seed repairs struggling patches with perennial ryegrass and Red Fescue for full and thick lawns that stand up to heavy traffic.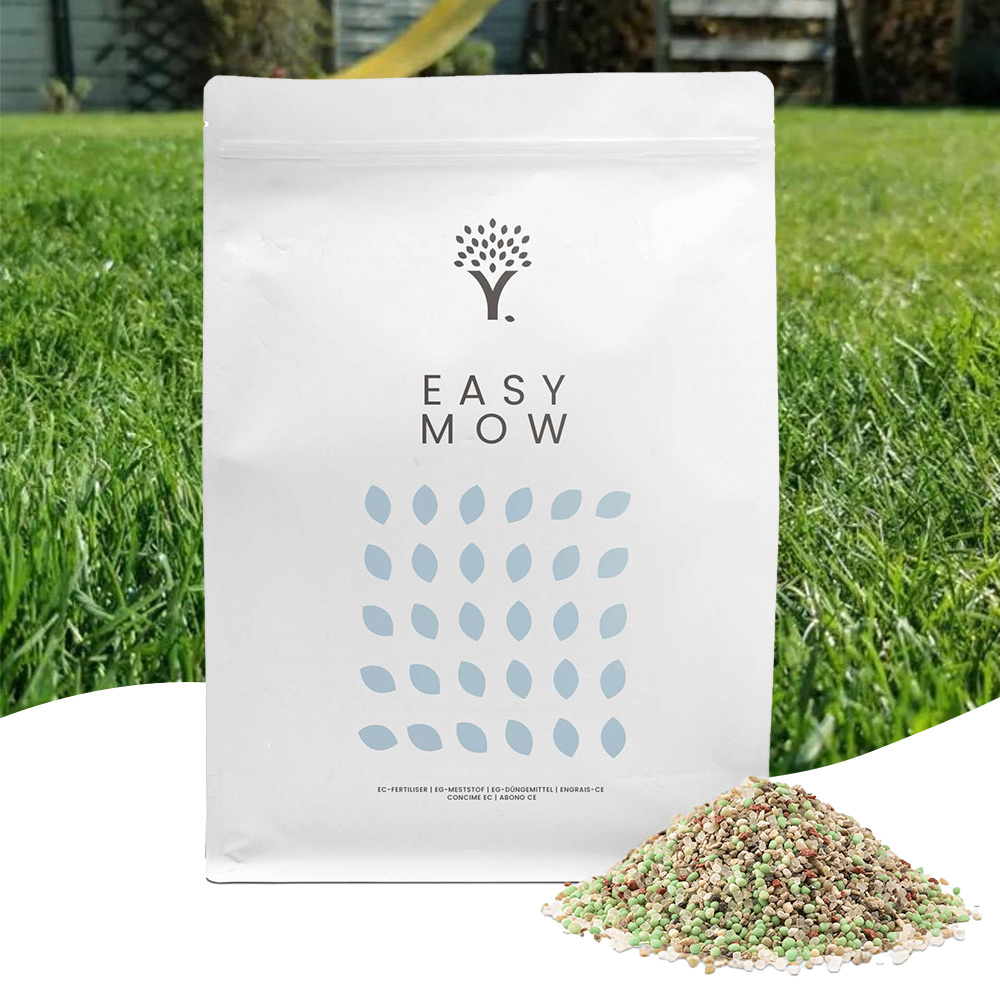 Long Lasting Lawn Fertiliser
Effective for 90 days | See results in 14 days! | Suitable for all types of grass and soil
From:

£

13.99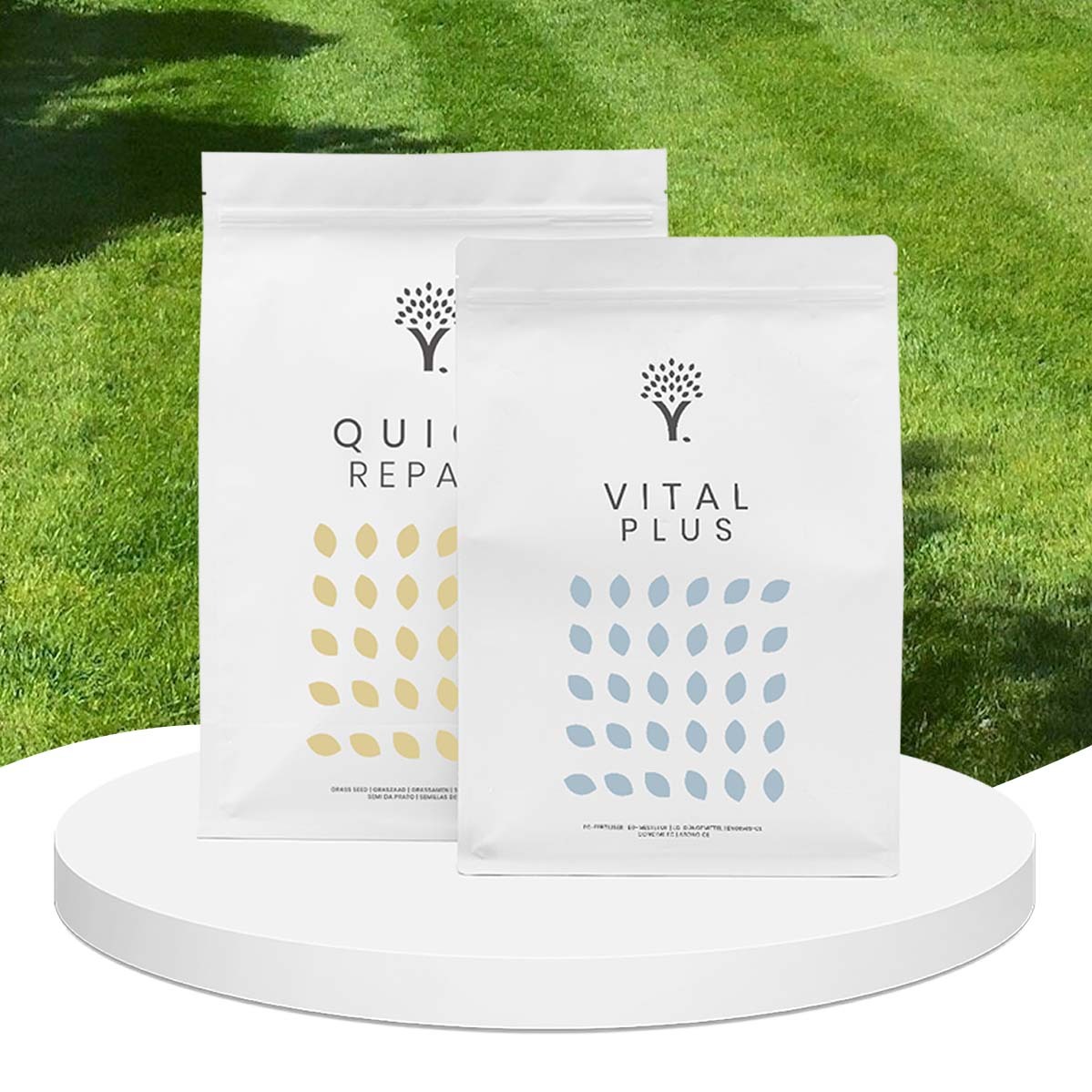 Dry Lawn Restore Kit
MOOWY's choice after drought | Everything to skillfully restore your lawn after drought | Grass seed with AquaSaver coating
From:

£

24.99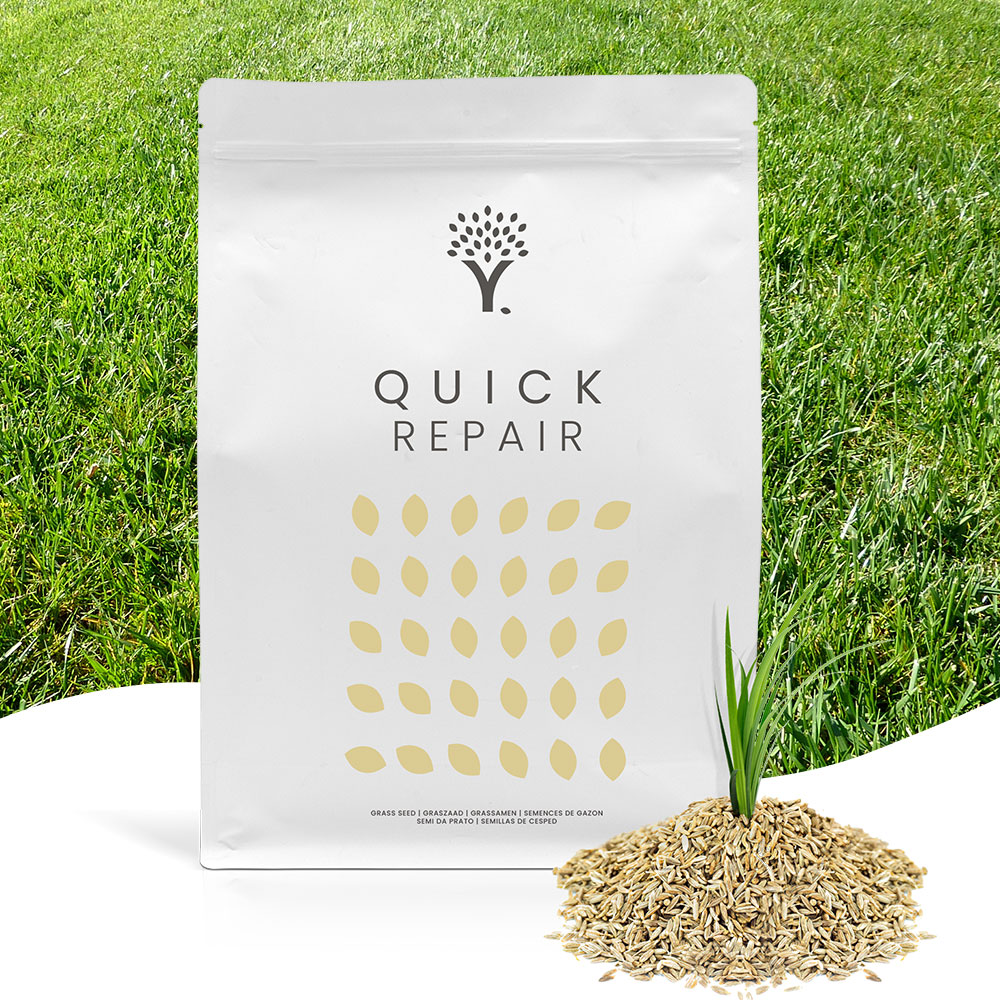 Quick Repair Grass Seed
MOOWY's choice for repairing your lawn | Premier League-quality lawn in no time | Germinates quickly
From:

£

12.99
FAQ
Summer
questions
You've got questions? We've got answers!
There is moss growing in my lawn: how do I get rid of it?
A good way to get rid of moss is to scarify. Use our Scarifying Kit Standard : it includes everything you need to prepare, scarify, and repair your lawn. Before scarifying, sprinkle Iron Plus 2-in-1 fertiliser after mowing. This makes the grass more robust and resistant to the scarifying process that can stress your lawn. After scarifying, spread more fertiliser to help your lawn recover. Then re-sow the entire lawn with fresh lawn seed (all included), and finally sprinkle lime on the lawn to counteract the acidification of the soil. Wait at least three weeks before spreading lime after fertilising.
Why does my lawn need lime?
Most soils become acid from the natural breakdown of organic matter. Lime restores the acidity level (pH) of overly acid soil. When the pH is right, the grass absorbs nutrients better. Lime, therefore, ensures that your soil absorbs fertilisers better.
When and how often should I spread lime?
Lime binds to nitrogen. If you spread lime and fertiliser too closely together, they bind to each other, and you lose the effect of both. Leave at least three weeks between liming and fertilising.
Free download
Do you want a
lawn calendar?
🌱 All important maintenance moments for your lawn during the year. Leave your email and we will send you the lawn calendar for free.
Receive the lawn calendar in the mail
Enjoy a green lawn all year round!