Winter

season

Winter, the best season for testing soil, correcting pH & preventing moss growth
Once the soil temperature has dropped lower than 10ºC, your grass plants go dormant, meaning that they stop growing for the winter. But your lawncare tasks aren't over quite yet.

The winter is the ideal time for testing your soil's acidity, treating it, and preventing moss before it takes hold.

Leaves and organic debris land on your lawn throughout the autumn and mulch down into slimy gunk, which is great for your flower beds but not so great for your lawn.

While mulch is highly nutritious, it can get between your grass plants and choke the roots. So, winter is a hazardous time for your lawn.

Here are our three essential tasks to ensure good conditions for your grass come springtime.


*

Test your soil

We tend to get the majority of our rain during the winter in the UK. And too much water in the soil can wash away the natural levels of potassium, magnesium, and calcium. These elements maintain the natural pH level of the earth, so when they're washed away, the acidity of your soil increases. And heavy use of nitrogen-based fertilisers throughout the year can cause the acidity level to increase.

Acidic soils often encourage weeds – the presence of dandelions, docks, buttercups, and nettles are signs that the acidity is too high. And while some plants thrive in acidic soil, your lawn doesn't – ideal conditions for your soil is a pH of between 5.5 and 6.5 – although closer to 5.5 is better. So, test your soil using a soil testing kit to ascertain the acidity level.


*

pH optimisation

MOOWY's Lawn Lime is made from English limestone and is super-effective in lowering your soil's acidity, bringing it back to the range that will encourage healthy roots (and fewer weeds). Your grass absorbs more nutrients when the acidity level is right, increasing the efficacy of other lawncare products you might use throughout the year.

Lawn Lime not only restores the pH of your soil but it also inhibits the growth of moss, so a winter application of lime is a great idea, as this is the time of year that sees the most significant moss growth.


*

Prevent moss growth

While it's not recommended to scarify your lawn throughout the cold winter months, you will want to control moss' growth during this cold, wet season. MOOWY's Iron Sulphate Lawn Fertiliser prevents the growth of moss and gives your lawn a deep green colour. The high iron sulphate content increases resistance to moss, weeds, pests, and diseases and is safe for winter use.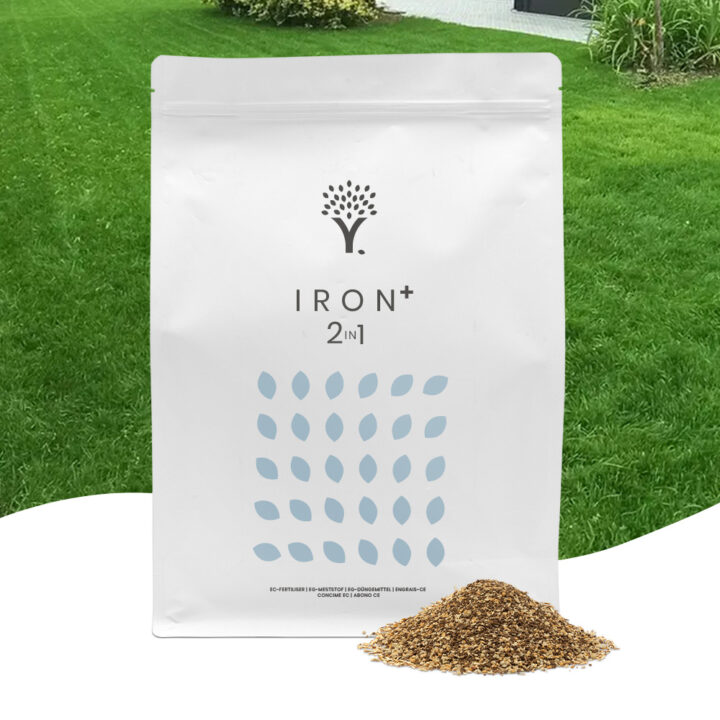 Good to use
Not recommended to use
Details
We developed our Iron Plus 2-in-1 fertiliser and moss killer to produce a deep, dark green colour within a week of application. The high potassium content improves resistance to disease, moss, and weeds, while the iron sulfate strengthens the plant's structure, making it more resilient throughout the winter dormancy. This particular mix is ideal for use all year round, although it's not suitable for freshly seeded grass – leave it to establish for three months before using Iron Plus 2-in-1.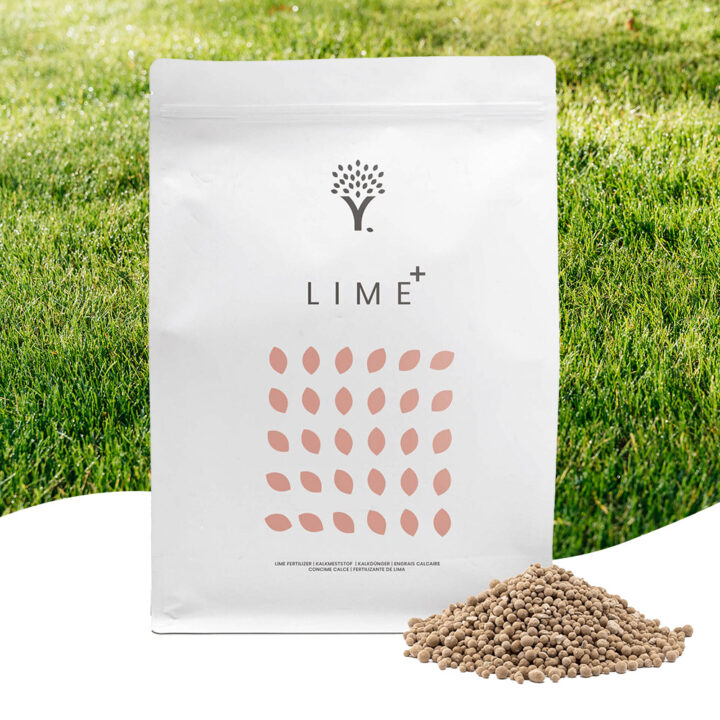 Good to use
Not recommended to use
Details
MOOWY's excellent Lawn Lime is crucial in the fight against moss. Manufactured from English limestone, this granular product lowers your soil's acidity while ensuring that the grass can absorb nutrients more efficiently. We recommend using Lawn Lime once or twice a year for maximum impact, depending on the acidity level. It's best to use Lawn Lime on a dry and short-mown lawn to improve the soil contact.
FAQ
Winter
questions
You've got questions? We've got answers!
There is moss growing in my lawn: how do I get rid of it?
A good way to get rid of moss is to scarify. Use our Scarifying Kit Standard : it includes everything you need to prepare, scarify, and repair your lawn. Before scarifying, sprinkle Iron Plus 2-in-1 fertiliser after mowing. This makes the grass more robust and resistant to the scarifying process that can stress your lawn. After scarifying, spread more fertiliser to help your lawn recover. Then re-sow the entire lawn with fresh lawn seed (all included), and finally sprinkle lime on the lawn to counteract the acidification of the soil. Wait at least three weeks before spreading lime after fertilising.
Why does my lawn need lime?
Most soils become acid from the natural breakdown of organic matter. Lime restores the acidity level (pH) of overly acid soil. When the pH is right, the grass absorbs nutrients better. Lime, therefore, ensures that your soil absorbs fertilisers better.
When and how often should I spread lime?
Lime binds to nitrogen. If you spread lime and fertiliser too closely together, they bind to each other, and you lose the effect of both. Leave at least three weeks between liming and fertilising.
Free download
Do you want a
lawn calendar?
🌱 All important maintenance moments for your lawn during the year. Leave your email and we will send you the lawn calendar for free.
Receive the lawn calendar in the mail
Enjoy a green lawn all year round!