Autumn

season

Autumn, the best season for growing grass
The British summer is unpredictable at best, but the temperature will likely drop a little during the cooler autumnal days. This makes autumn the prime season for lots of lawncare tasks.

Even though the air temperature may have dropped, soil holds on to the summer's heat all the way through the autumn – especially if we experience a late Indian summer. This means that the soil is a prime temperature for sowing and growing grass seed.

As well as sowing new seed, there's a range of other tasks that prepare your lawn for its winter dormancy, guaranteeing that the grass bounces back after a cold, wet winter.

There are four main lawncare activities to complete during the autumn.


*

Dethatching

Summer is a high-stress period for your grass, what with the long hot, dry days (if we're lucky) and the heavy use from ballgames, garden parties, and barbeques. At the end of your summer, your lawn may look a little patchy, showing the signs of drought. As grass dies off and the autumn leaves start to fall onto the ground, you're likely to find a thatch layer surrounding the grass plants on the surface of your soil. This can suffocate your plants and needs removing.


*

Great for overseeding

After dethatching (also known as scarifying), your lawn may look patchy and unhealthy, so this is the perfect time of year for overseeding. Overseeding is a simple task; just sprinkle and rake in additional grass seed to return your lawn to its lush, former glory. Solving bald spots on your lawn will also prevent weeds from taking advantage of the new soil space. Autumnal rain and the warm soil temperature make it the perfect seasons for overseeding your lawn.


*

Prepare the lawn for winter

Although these days we get plenty of rain during the summer (look at the Glastonbury festival archive if you don't believe us!), your grass may have experienced periods of drought, which weakens the plant. Fertilising the soil helps dying plants recover and brings fresh vitality to pale, neglected lawns. Feeding your lawn will help it grow back healthily, giving the grass plants better resistance to the coming winter (and giving you a head start for the spring).


*

Seeding a new lawn

Autumn is the optimal time of the year for seeding a brand new lawn. You'll prepare the seedbed – levelling it out and removing stones and debris – while roughing up the surface of the soil so that the seeds make maximum contact. The soil is the perfect temperature for germination in the autumn, and with more steady rainfall, you should find this season the best for establishing new grass plants. Within a couple of weeks, you'll see the results, but don't walk on fresh grass – leave it for up to three months, by which time the plants will have developed their strength.


Power Lawn Grass Seed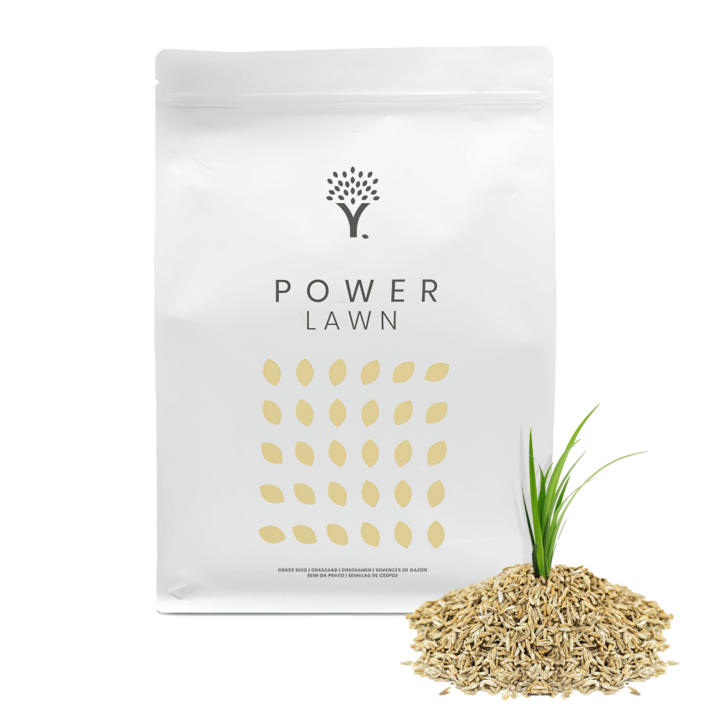 Best to use
OK to use
No good to use
Details
For a lawn like a Premier Football stadium, MOOWY's Power Lawn grass seed provides quick coverage and robust grass plants for heavy-use lawns. Winter-hardy and resistance to the UK's unpredictable seasons, the high proportion of perennial ryegrass ensures rapid germination and a fine structure to the resultant lawn. With 20% Red Fescue, Power Lawn grass seed delivers a fantastic, robust lawn with the striking beauty of an ornamental garden.
All-Round Lawn Fertiliser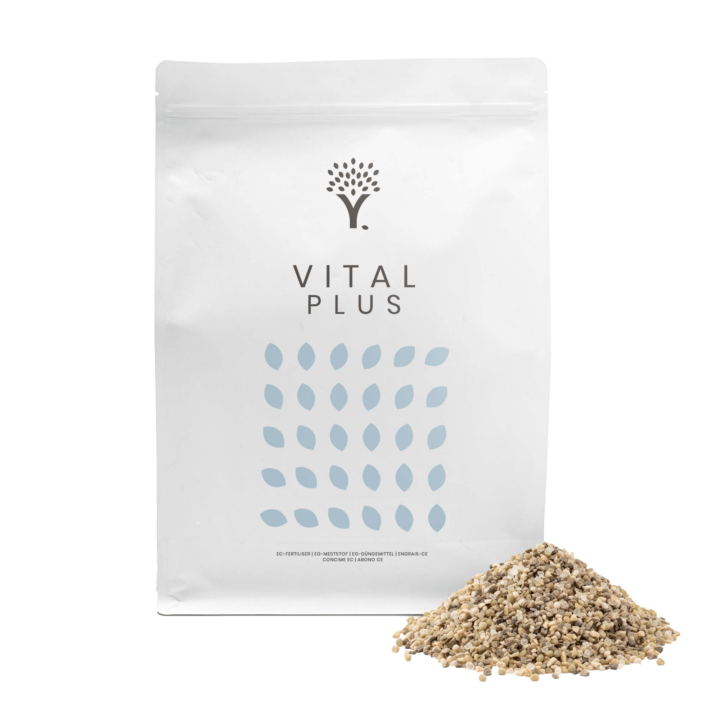 Best to use
OK to use
No good to use
Details
A healthy lawn needs a premium fertiliser, and MOOWY's All-Round fertiliser is the perfect remedy to long, hot summers. Feeding the grass plant at the roots, All-Round prepares your grass for the cold, hard winter ahead. Offering excellent recovery for a tired lawn and a high potassium content, your lawn becomes more robust and disease resistant. Nitrogen stimulates leaf growth, while phosphorus strengthens the roots, and Magnesium Oxide stimulates the colour of the grass blades and improves the plant's cell structure. For a deep green colour to contrast against autumn's stunning reds, apply All-Round fertiliser before the winter sets in.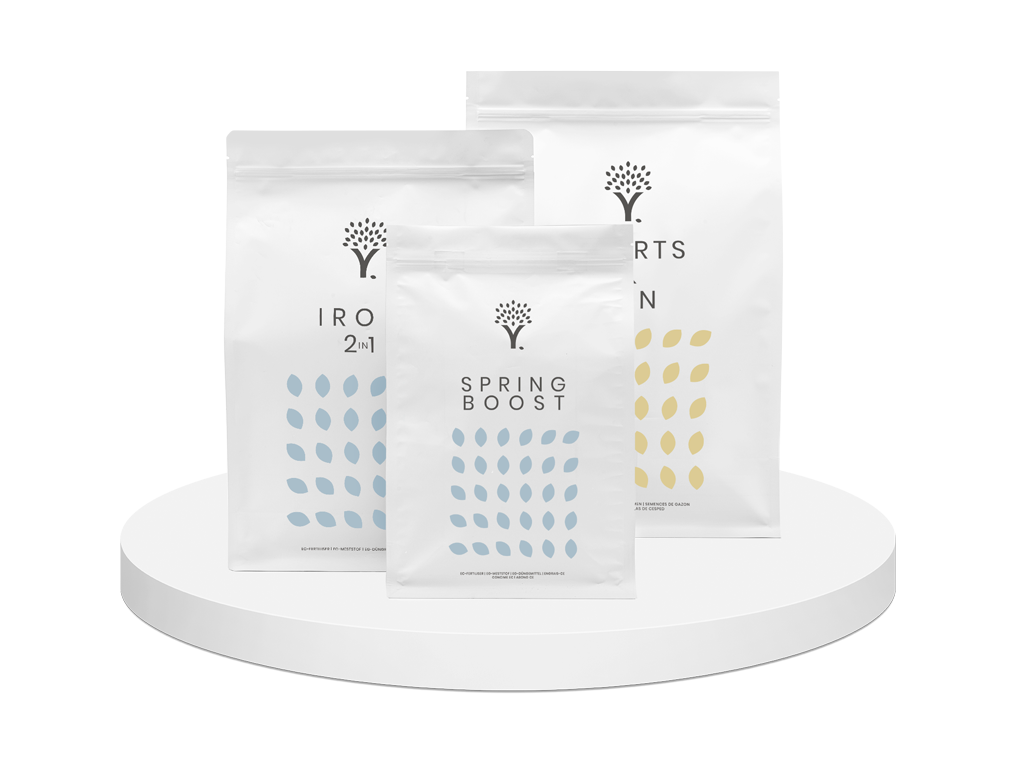 Scarifying Kit Standard
Has moss found its way into your lawn? An excellent way to get rid of this is to scarify. Our Standard Scarifying Kit contains everything you need to make your scarifying project a success – with stunning results
From:

£

36.99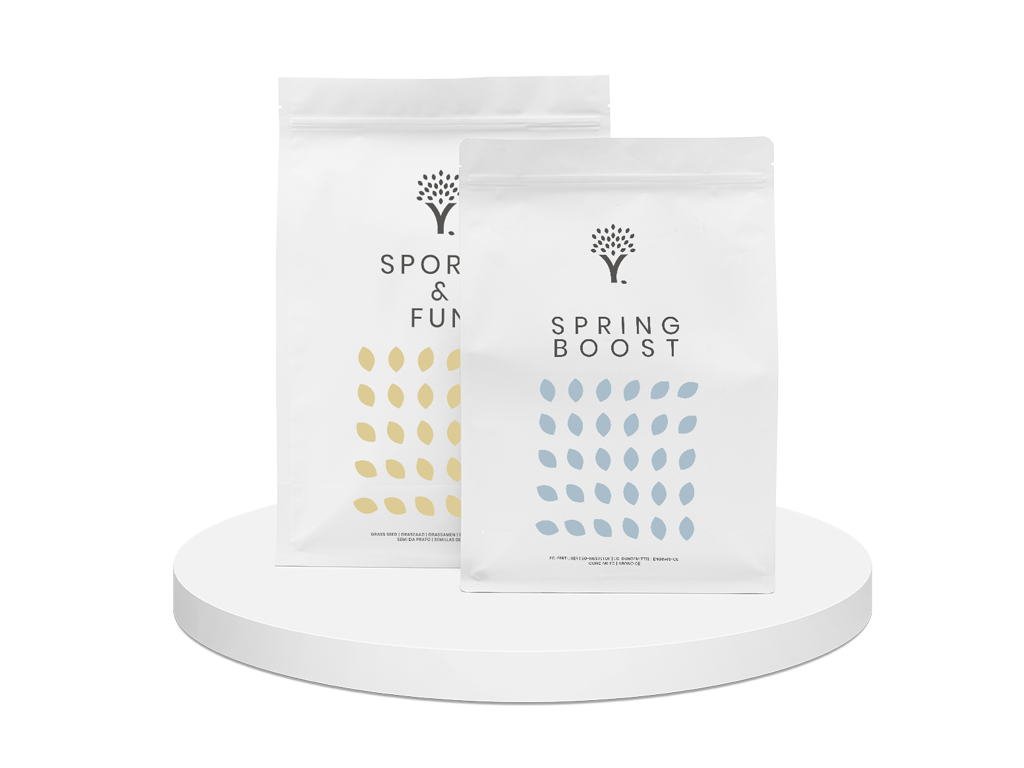 Scarifying Repair Kit
Scarification is the removal of the organic matter that chokes the roots of your lawn (such as thatch and moss). However, scarifying can stress your grass. So, after scarifying, treat your lawn with some MOOWY-style love to help it recover. Our Scarifying Repair Kit guarantees rapid, successful recovery with exceptional results.
From:

£

23.99
Top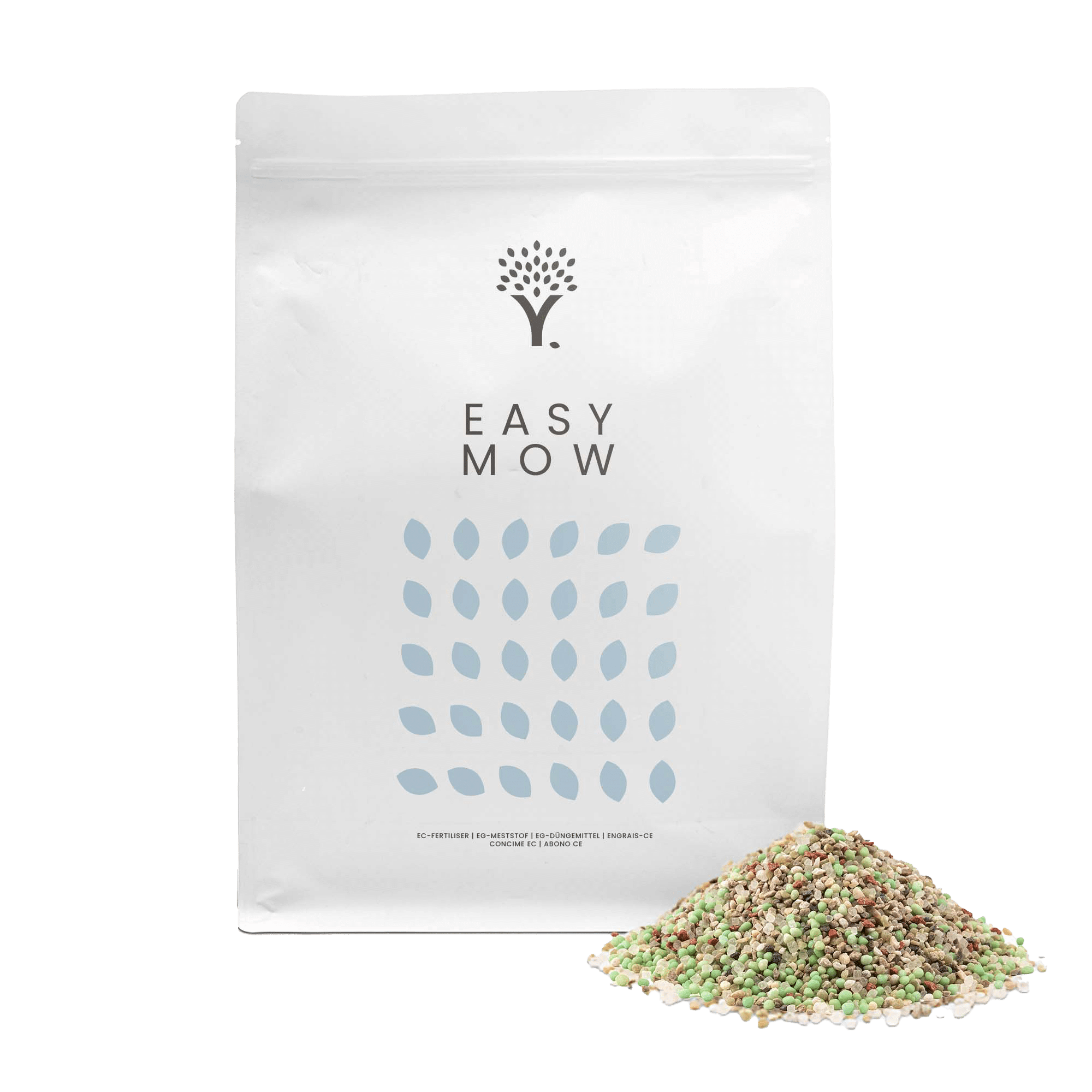 Long Lasting Lawn Fertiliser
Give your grass everything it needs without the excessive growth often associated with fertilising. MOOWY'S long lasting lawn fertiliser works for over 90 days and delivers quick results.
From:

£

13.99
FAQ
Autumn
questions
You've got questions? We've got answers!
SUBSCRIBE
Do you want your lawn care
calendar

?

Leave your email address and we will send you our useful lawn care calendar. It's free!
Get your lawn care calendar
Get your lawn care calendar