The Benefits of Building a Garden Pond
Building a pond is not only a boon for relaxation, it also introduces a wide range of ecological benefits to your garden.
Free download
Do you want a
lawn calendar?
🌱 All important maintenance moments for your lawn during the year. Leave your email and we will send you the lawn calendar for free.
Receive the lawn calendar in the mail
Enjoy a green lawn all year round!
Water is a critical element for all gardens – without water, your plants will die. But water plays more of a role than simply feeding your lawn and your plants. Build a pond to transform your garden into a peaceful haven that brings calm, serenity, and life to your backyard.
Not only does water introduce a magical quality to your outdoor space, but ponds improve the biodiversity of your home and garden. Your pond could support a broad array of wildlife, while:
Minimising your carbon footprint
Moderating the temperature,
Bringing light into your garden, and
Potentially increasing your property's value
This article is all about the benefits of building a garden pond, along with some tips and ideas that can help transform your garden into an oasis of calm.
Benefit #1: use fewer chemicals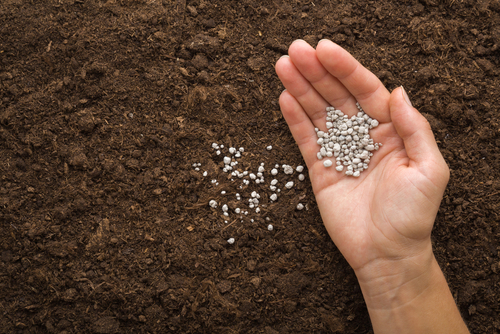 A pond adds interest and form to gardens with extensive lawns. But, from an ecological perspective, a pond minimises the amount of grass to water, fertilise, and mow.
Yale University in the US estimates that American homes use around 600 million gallons of fuel each year to mow their lawns. One gallon of petrol releases roughly 9kg of carbon dioxide into the air, so it's pretty plain to see that mowing can contribute to global warming.
And while an electric mower pollutes less, there is still an environmental impact on running the mower every week or so.
So, for more extensive lawns, you can reduce your eco-impact by building a pond that will act as a magnet for carbon.
And a smaller lawn means less fertiliser and water – an odd thing for a company that sells all things lawn to say, perhaps, but it's certainly worth consideration.
Benefit #2: building a pond to minimise your carbon impact
According to research from Mike Jeffries, Associate Professor of Ecology at Northumbria University, ponds absorb more carbon than woodland. Jeffries states that ponds can be the most common habitat for plants and wildlife regardless of their location on planet earth – whether in domestic gardens or across mountain ranges from Antarctica to the tropics.
Ponds accommodate a greater range of wildlife than rivers, lakes, and streams, and they act as magnets for environmental carbon. Jeffries states that carbon found stored in the sediment of man made ponds in Hauxley Nature Reserve in the North-East was much higher than the rates attributed to nearby grasslands or woodland. Each pond contained an average of 142g of carbon, while scientists consider forests and grasslands to store around 2-5kg of carbon accumulated over time.
However, these carbon guzzling ponds occupy a tiny proportion of the UK's land.
So, we can all do our bit by introducing ponds into our back gardens, which helps capture carbon dioxide in the air and stores it in the biodiversity of aquatic and land plants that thrive within the pond's ecosystem.
Benefit #3: building a pond encourages biodiversity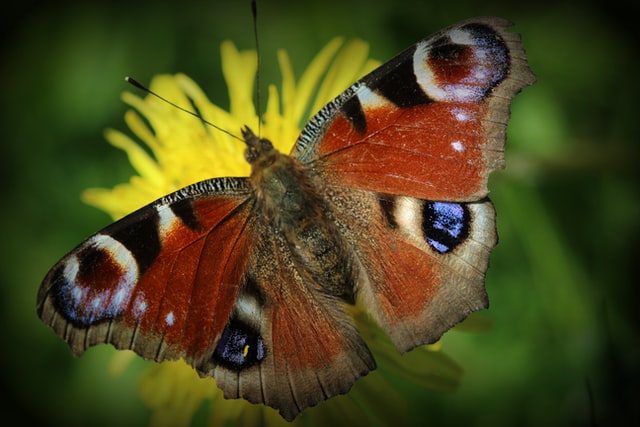 Ponds are considered biodiversity hotspots. Even tiny, artificial ponds help drastically boost the prevalence of dragonflies and other insects that contribute to your garden's ecological balance.
Garden ponds accommodate a wide variety of wildlife, such as:
Frogs – found in 80% of garden ponds throughout the UK
Pond snails
Water beetles
Zooplankton – "water fleas" that filter algae
Damselflies
Dragonflies
Mayflies
Greater water boatmen
Caddisflies (their presence is a sign of a healthy pond)
Newts – such as smooth newts and palmate newts
Ponds are a valuable drinking water source, which attracts a range of animals that come to feast on the insects that gather around ponds. They become a valuable source of biodiversity both within the body of water and around the pond's edges.
Benefit #4: building a pond for energy efficiency
Odd as it sounds, a pond in your back garden could offer energy saving benefits in hot weather. This is because the sun's heat warms up the surface water, which evaporates and cools down the surrounding air, making it more comfortable to spend time outdoors.
A pond has a thermal mass that holds heat more effectively than the air. So, water warmed by the sun during the day cools down very slowly, benefitting the wildlife and plants that surround the pond.
Benefit #5: Let the be (more) light
Ponds are reflective, which helps reflect the sun's rays around your garden – a particular boon for shady gardens.
Build your pond in the sunniest spot, and the darker corners of your garden will brighten up, helping plants thrive in areas that might have once solely accommodated weeds and moss.
Additionally, there's nothing more calming than watching the sunlighting shimmering upon the water surface.
Benefit #6: Let there be life
You might opt for a natural pond without introducing fish – it will quickly develop a little wildlife universe all of its own. Natural ponds require very little maintenance.
Of course, you can introduce fish such as koi carp, which can be an exceptionally satisfying hobby. In larger ponds, you could find that your koi breed, offering the potential to sell on the young.
Ponds with koi carp offer significant stress relief for owners while helping lower blood pressure.
Benefit #7: building a pond to increase your home's value
While it sounds unlikely, an established pond can actually contribute to the attractiveness of your home, potentially increasing the appeal to home buyers.
Since the pandemic, homes with outside space have increased in value. This is because people have caught onto the lifestyle value of a garden.
The Telegraph claimed that a well-maintained or landscaped garden adds around 20% to a property's value.
Benefit #8: Ponds are relaxing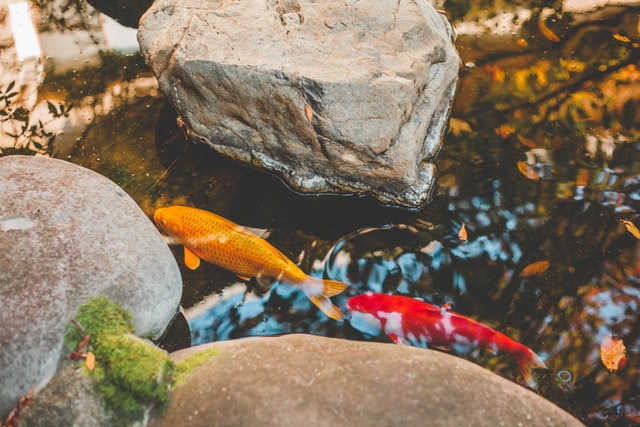 Ponds really do earn their keep in terms of the mental health benefits: there's a good reason why we find water sounds on relaxation soundtracks.
Trickling water forms a wall of natural white noise, known to aid relaxation and sleep. Just being close to water offers many people a massive boost of well-being, but installing a water fountain that increases the sound of splashing water adds additional white noise.
HuffPost claims that those of us who spend time near bodies of water (small or large) are less likely to feel stressed and in better general health.
Thinking of building a pond?
Perhaps we've convinced you of some of the benefits of building a pond to compliment your lawn and garden. Keep an eye out for our future step-by-step guide to building a pond in your back garden.
In the meantime, if you have any questions, please don't hesitate to get in touch. We love to hear from you.
Thanks for reading!
Your answer will be displayed on the site and the interested party will be notified by email.
Have a question or want to share your experience? Leave us a comment.
Read
more
The best tips and tricks for a lush green lawn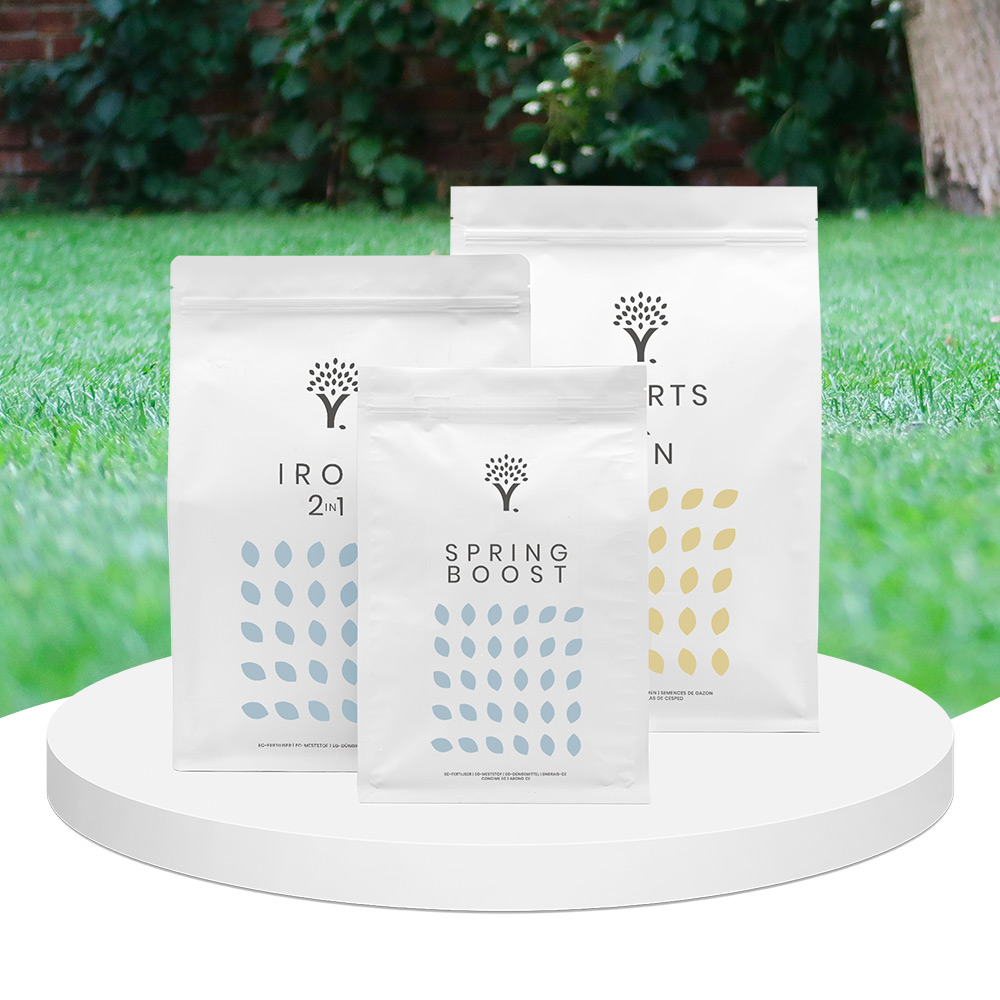 Scarifying Kit
All products after scarifying | Quickly restores the lawn after scarifying | Outsmart weeds quickly with the use of this kit
From:

£

39.99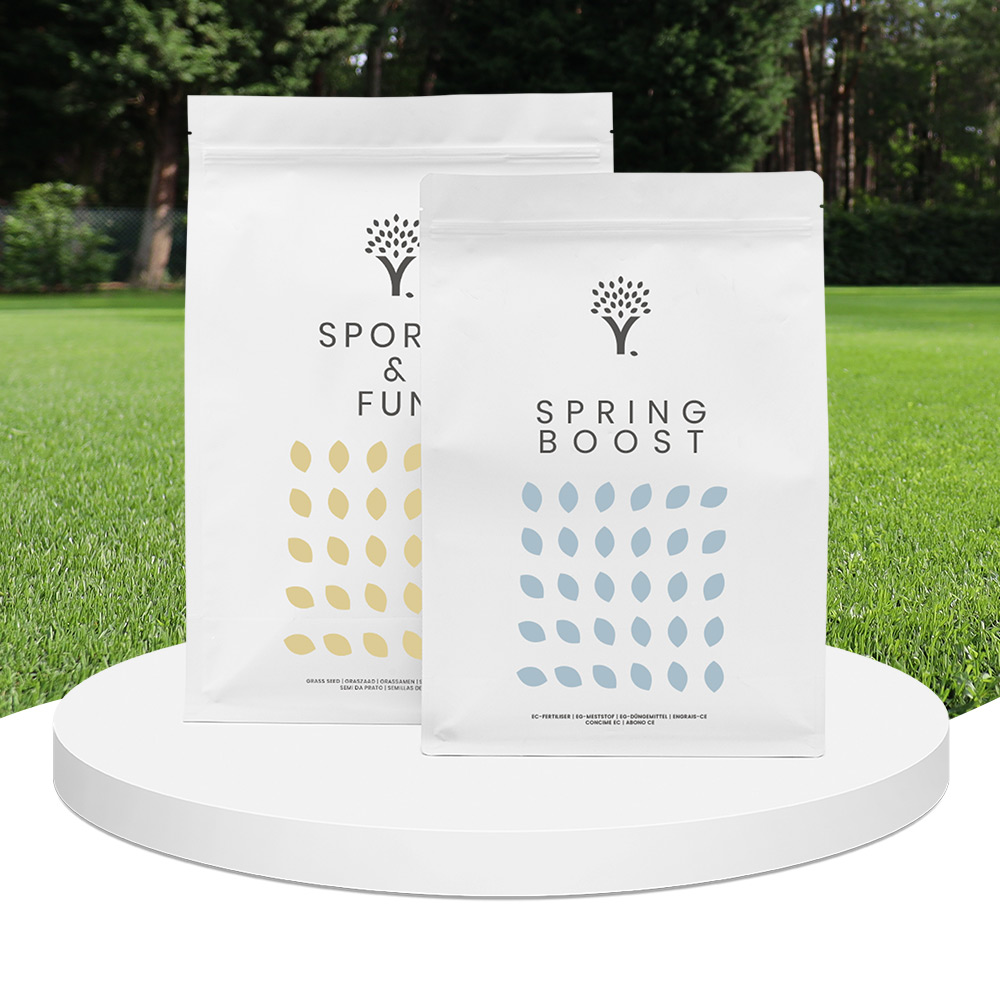 Spring Lawn Care Kit
MOOWY's choice for the spring | Quick recovery of your lawn after winter | A strong lawn prevents weeds
From:

£

25.99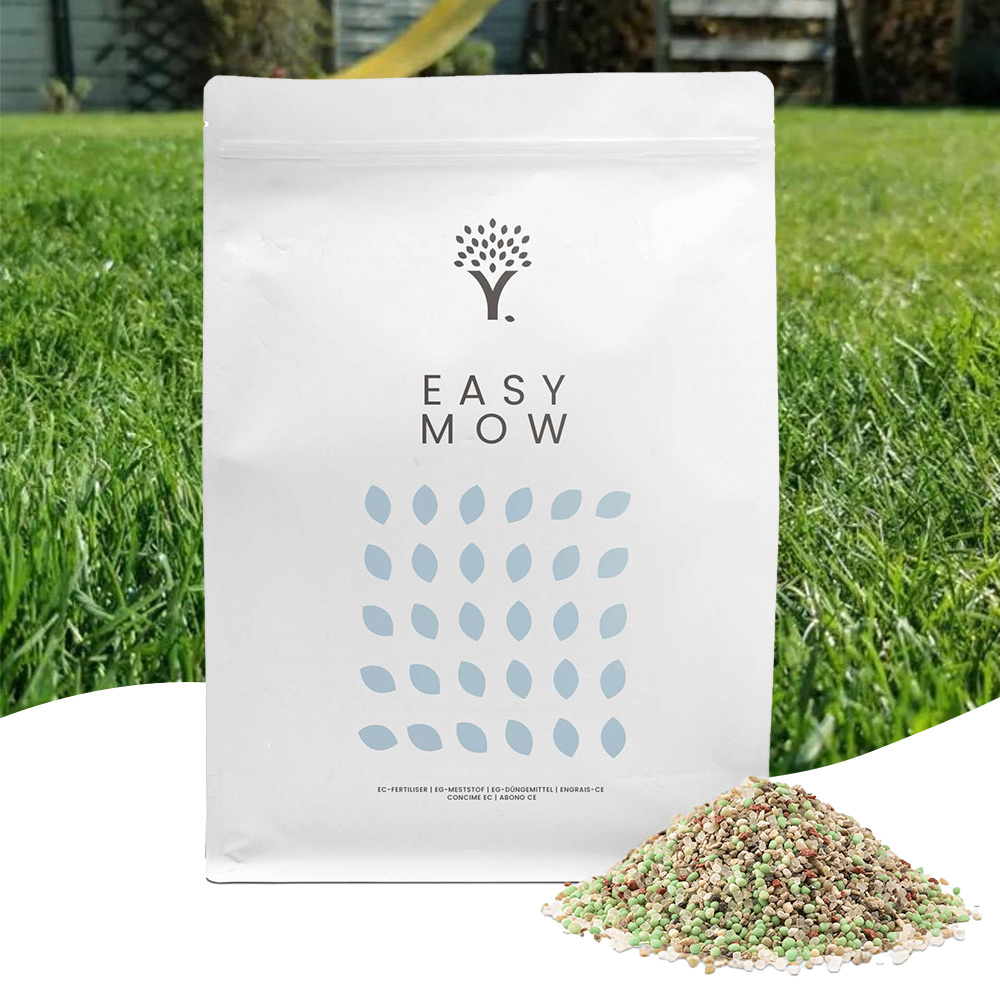 Long Lasting Lawn Fertiliser
Effective for 90 days | See results in 14 days! | Suitable for all types of grass and soil
From:

£

13.99
Free download
Do you want a
lawn calendar?
🌱 All important maintenance moments for your lawn during the year. Leave your email and we will send you the lawn calendar for free.
Receive the lawn calendar in the mail
Enjoy a green lawn all year round!