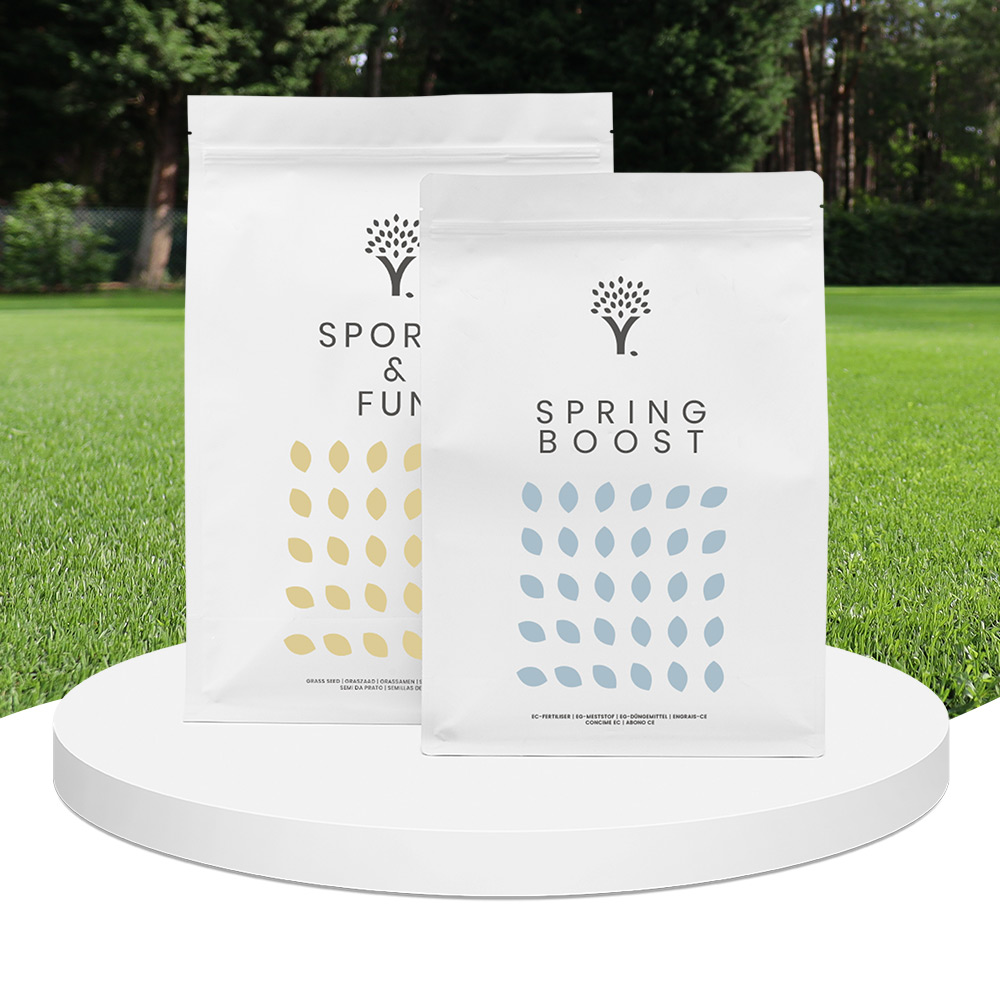 Kits
Spring Lawn Care Kit
Order by 2pm for next day delivery
100% Satisfaction guarantee or money back
Benefits
Save 10% on our Spring Lawn Care Kit (over buying each product individually).
Your lawn quickly recovers with our exceptional fertiliser and grass seed.
Enjoy a more full and beautiful lawn in spring.
Fertiliser offers recovery stimulation and fast-germinating grass seed, preventing weeds.
Ideal for scarifying in spring, summer, or autumn
Easy resealable packaging for excellent shelf life
100% satisfaction guarantee or money back
Used in over 100,000 lawns
Description
MOOWY's Spring Lawn Care Kit consists of two products: Spring Boost fertiliser and our excellent Sports & Fun coated grass seed.
The winter puts your lawn under considerable stress. Using a potent fertiliser after and a high quality grass seed will get your lawn up to speed in no time.
Our Spring Boost fertiliser provides everything your existing lawn needs to recover, while our superior Sports & Fun grass seed will fill out your lawn for exceptional evenness and durability.
Suitable for all grass- and soil types.
Kit comes with full instructions. Our comprehensive instructions will guide you every step of the way. Provides your lawn with everything it needs for optimal growth.
100% satisfaction guarantee! We guarantee the full effectiveness of all our products! Get your money back if you're not completely satisfied.
Suitable for spreaders & hand spreaders. Our high-quality granules are dust-free. No powder. No lumps! New grass after ten days!
Composition
Quantity
Description

Sports & Fun | Coated grass seed

Perennial Ryegrass
60%
Establishes quickly. Has a fairly fine structure
Red fescue
35%
Fine structure. Ensures a full and thick lawn
Kentucky Bluegrass
5%
Very fine structure with sideways growth for strength
Composition
Quantity
Description

Spring Boost | Spring lawn fertiliser

N – Nitrogen
12%
Stimulates the growth of the grass leaf
P – Phosphorus
5%
Promotes root growth
K – Potassium
5%
Improves disease resistance
MgO – Magnesium Oxide
2%
Stimulates cell structure and green colour for better photosynthesis
Period of use
Good to use
Not recommended to use
*Always sow grass seed at a soil temperature above 10 °Celsius
*Grass seed and fertiliser can be used simultaneously
Product details
| | |
| --- | --- |
| Soil type | For all types of grass and soil |
| Sowing rate grass seed | 17 g/m² |
| Application rate fertiliser | 25 g/m² |
| Period of use | All-year-round, in temperatures above 5° celsius |
| Type | Granulate, 2-3 mm |
| Odour | None |
| Safety | Not harmful for children and pets after application |
| Packaging type | Pouch |
| Resealable | Yes |
| Manufacturer | MOOWY |
Frequently Bought
Together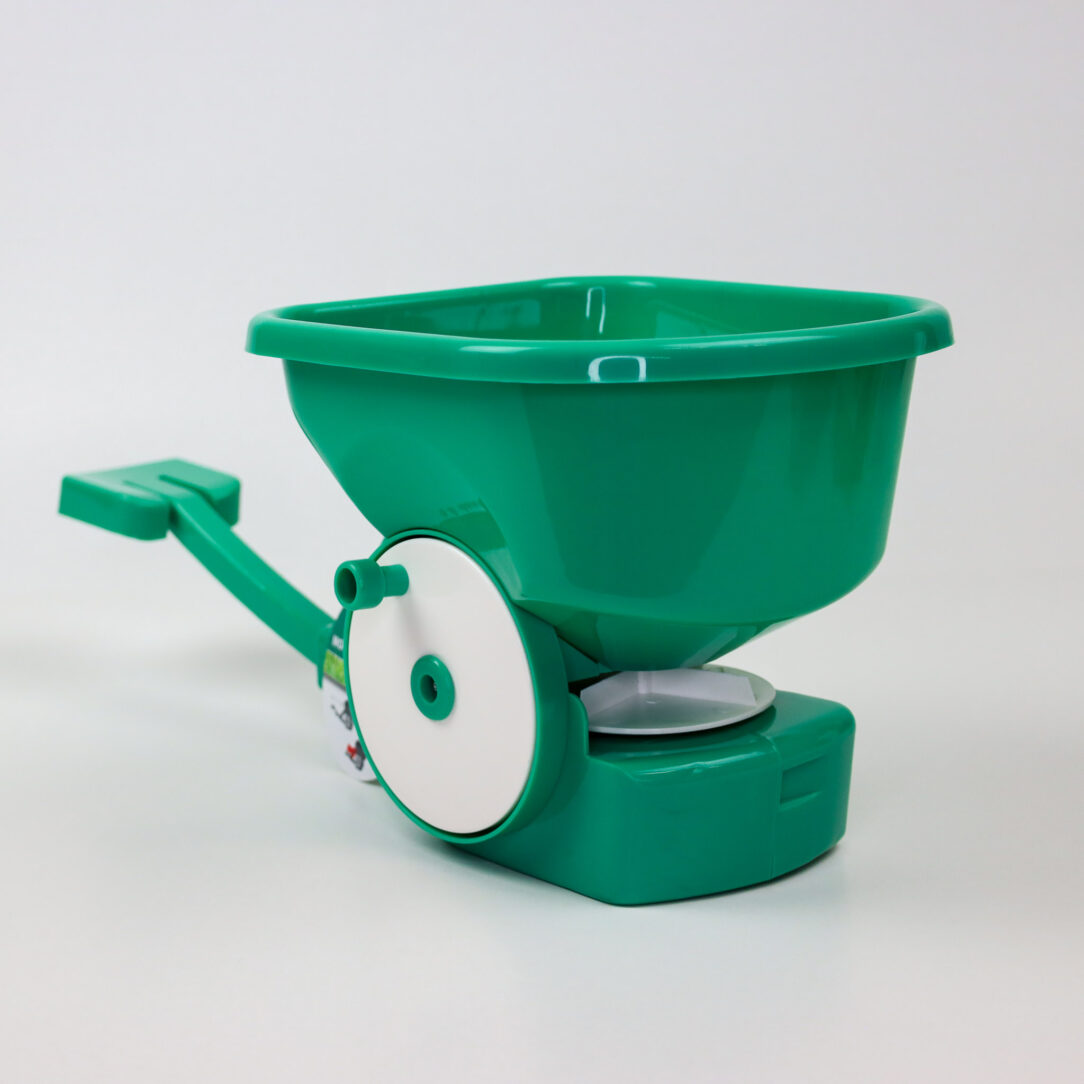 Hand Spreader
Provides a uniform result that prevents over-fertilization | 4 opening settings | Can also be used for spreading grass seed
£

25.99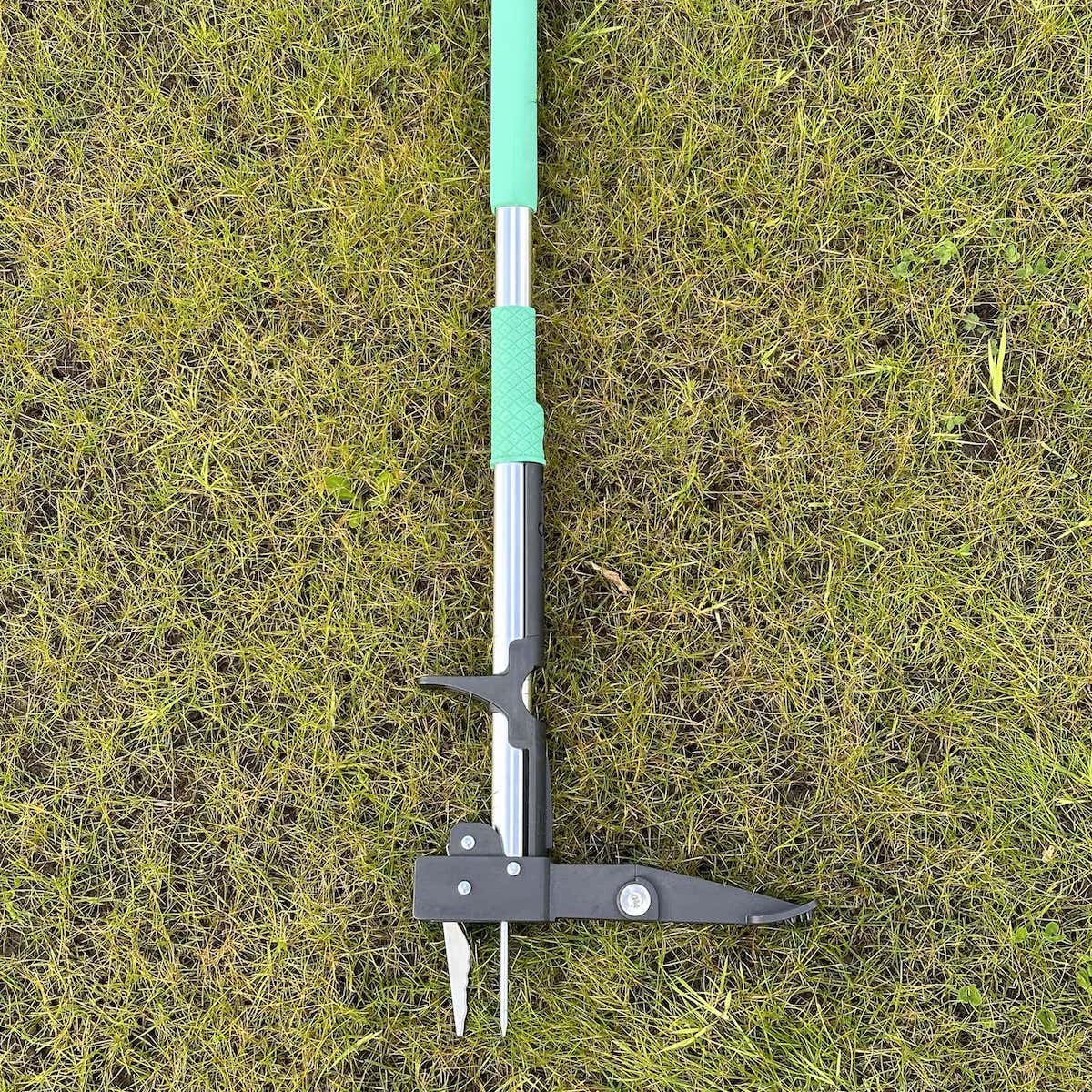 Weed Picker
The perfect solution for weed removal | Ergonomic design for comfortable use | Easy to use
£

47.99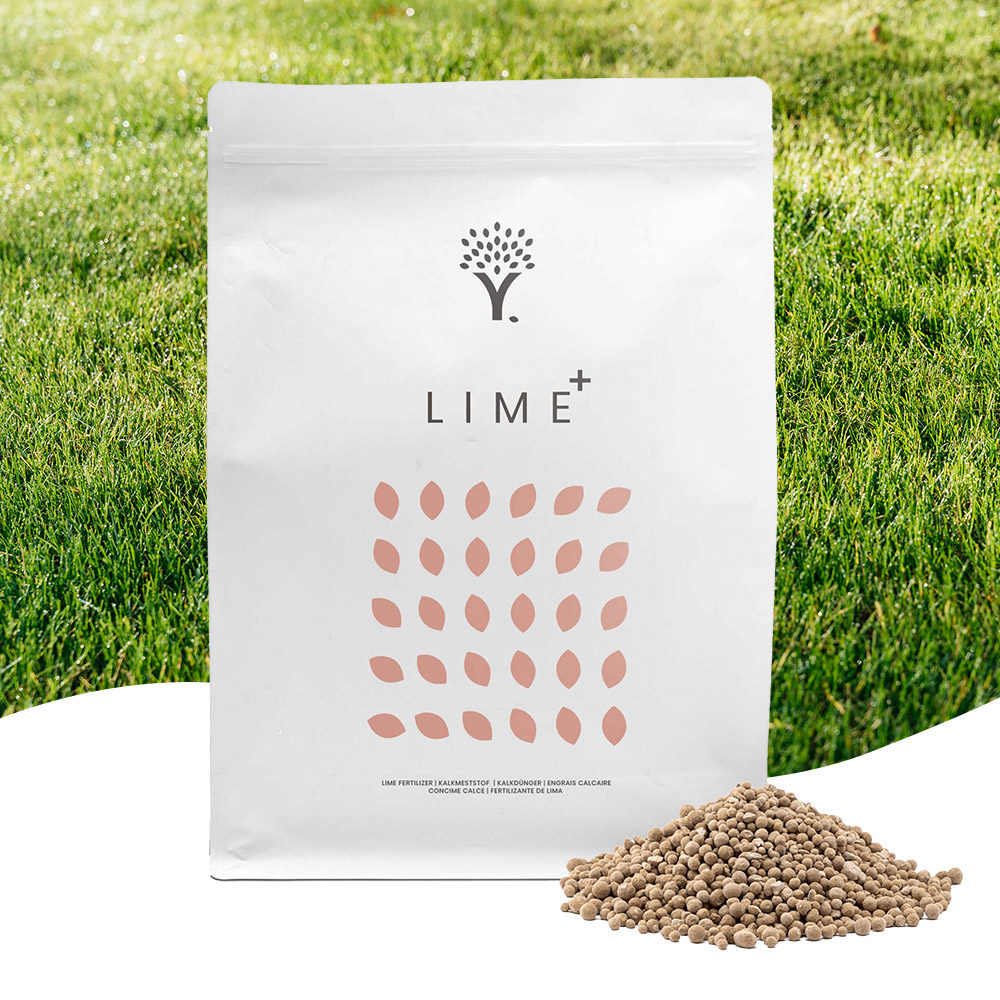 Lawn Lime
Reduces soil acidity | Promotes nutrient uptake | Quickly absorbed into the soil, enriching the soil composition
From:

£

10.99