Three secrets for a beautifully lush lawn
Does your garden lawn look more like a 1970s football pitch than those pristine examples you see in the modern Premier League? Muddy, thinning grass that lacks colour and resilience is avoidable. And we're about to share the secrets with you right now. Secret #1 Most of us don't even look at our lawn-mower blades, […]
Does your garden lawn look more like a 1970s football pitch than those pristine examples you see in the modern Premier League?
Muddy, thinning grass that lacks colour and resilience is avoidable. And we're about to share the secrets with you right now.
Secret #1
Most of us don't even look at our lawn-mower blades, but the health and vitality of your grass relies heavily on your mower blades.
Think about it: cutting with a blunt blade results in a tear. And a tear produces a larger surface area on the grass blade, creating a breeding ground for diseases and bacteria that give the grass's tips that familiar brown tinge.
Our first #TopTip is to mow with sharp blades only – that way, damage to the lawn is minimised.
It's possible to sharpen your existing blades. Or you could buy a new blade; you don't need to replace the entire mower.
Either way, for Premier League lawns, use decent, sharp mowing blades.
Secret #2
Eventually, most of us end up with bald spots. But thankfully, a balding lawn is easier to solve than a balding head.
Maybe you have high-traffic areas on your lawn that seem to thin out by the end of the summer? Perhaps you notice little paths worn into the grass from your pets who seem to favour the same journey to the end of the garden?
The solution?
Overseeding – a process that replenishes the bald spots and helps your grass remain young, healthy, and hardy.
Overseeding gives your lawn a much higher reproductive capacity, helping those bald spots grow more densely.
And overseeding is super-easy:
Simply mow your lawn, then sprinkle grass seed over the top. That's it!
If your lawn suffers from shady areas, overseed with our Shade & Sun grass seed for the best results. If you have soggy patches, try our aerating sandals to improve drainage.
Secret #3
Most people think that rain and sunshine are enough to nourish a lawn. Unfortunately, this couldn't be further from the truth.
For a beautifully lush and resistant lawn, you should fertilise the grass THREE TIMES each year.
Many of us fertilise the lawn in the spring, but that's not really enough.
Our slow-release fertilisers usually last for around 90 days (that's three months). So, for a stunning year-round lawn, fertilise with a high-quality granulated fertiliser at the beginning of the spring, during the summer, and in the autumn.
The autumn feed is probably the most important: it helps strengthen the grass for its winter dormancy. A weakened lawn develops weeds and moss over the winter, while a well-fed lawn is more resistant.
Fertilise three times a year with our slow-release fertilisers and you'll maintain a beautiful, lush green lawn all year round.
Read
more
The best tips and tricks for a lush green lawn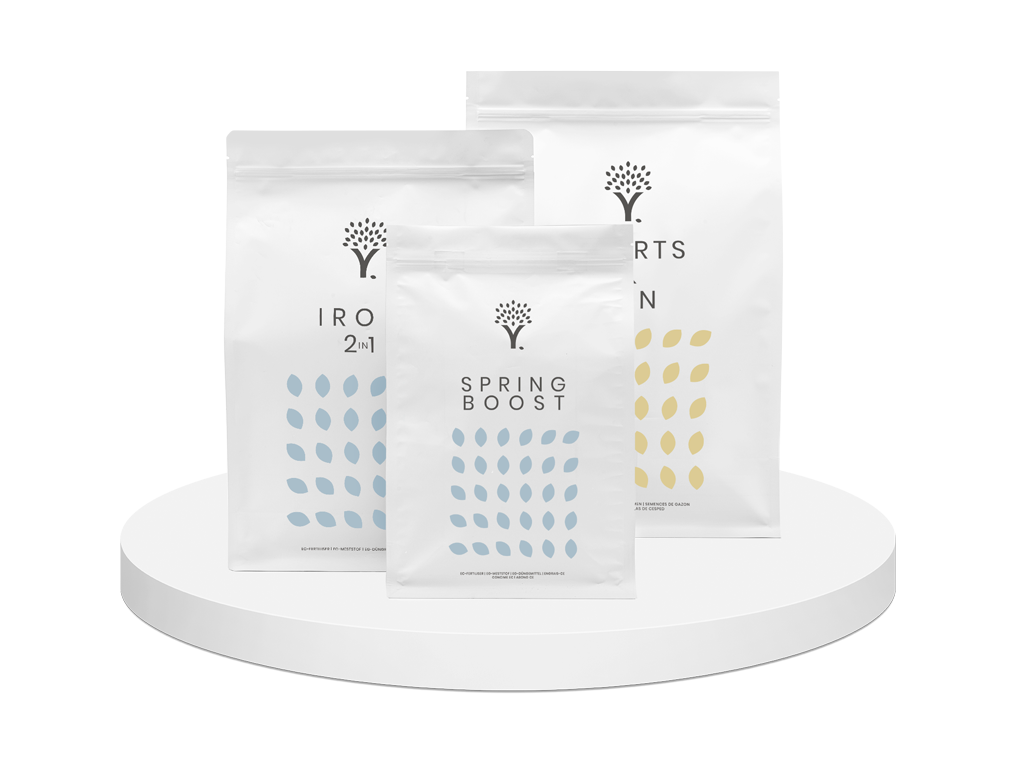 Scarifying Kit Standard
Has moss found its way into your lawn? An excellent way to get rid of this is to scarify. Our Standard Scarifying Kit contains everything you need to make your scarifying project a success – with stunning results
From:

£

36.99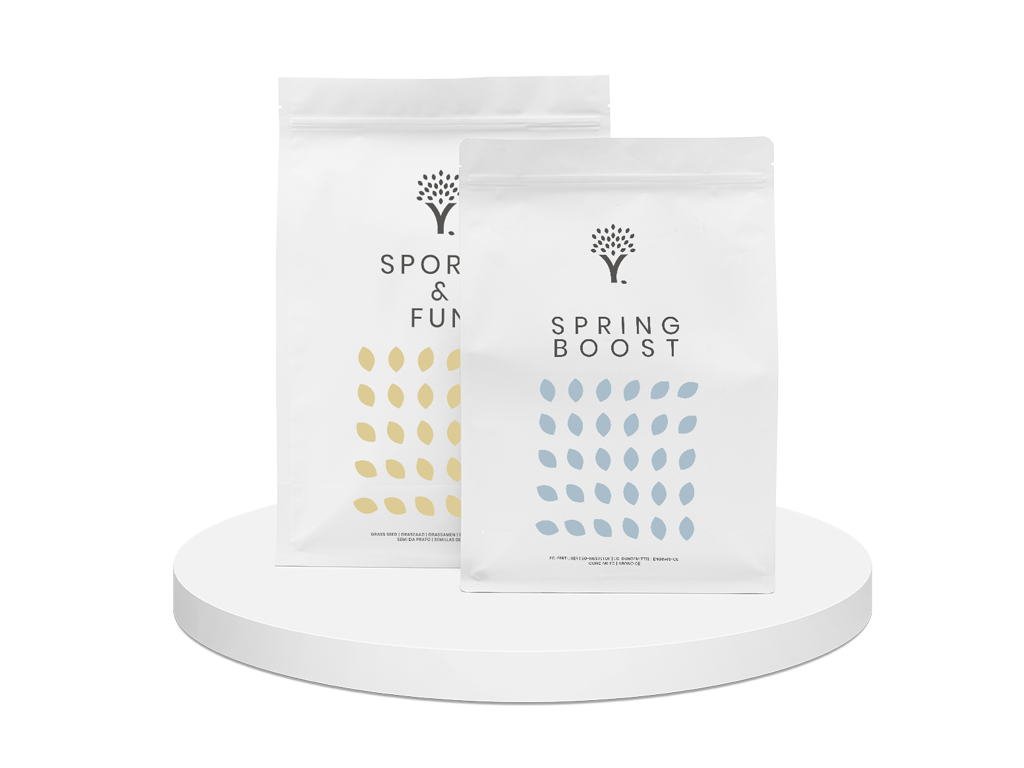 Scarifying Repair Kit
Scarification is the removal of the organic matter that chokes the roots of your lawn (such as thatch and moss). However, scarifying can stress your grass. So, after scarifying, treat your lawn with some MOOWY-style love to help it recover. Our Scarifying Repair Kit guarantees rapid, successful recovery with exceptional results.
From:

£

23.99
Top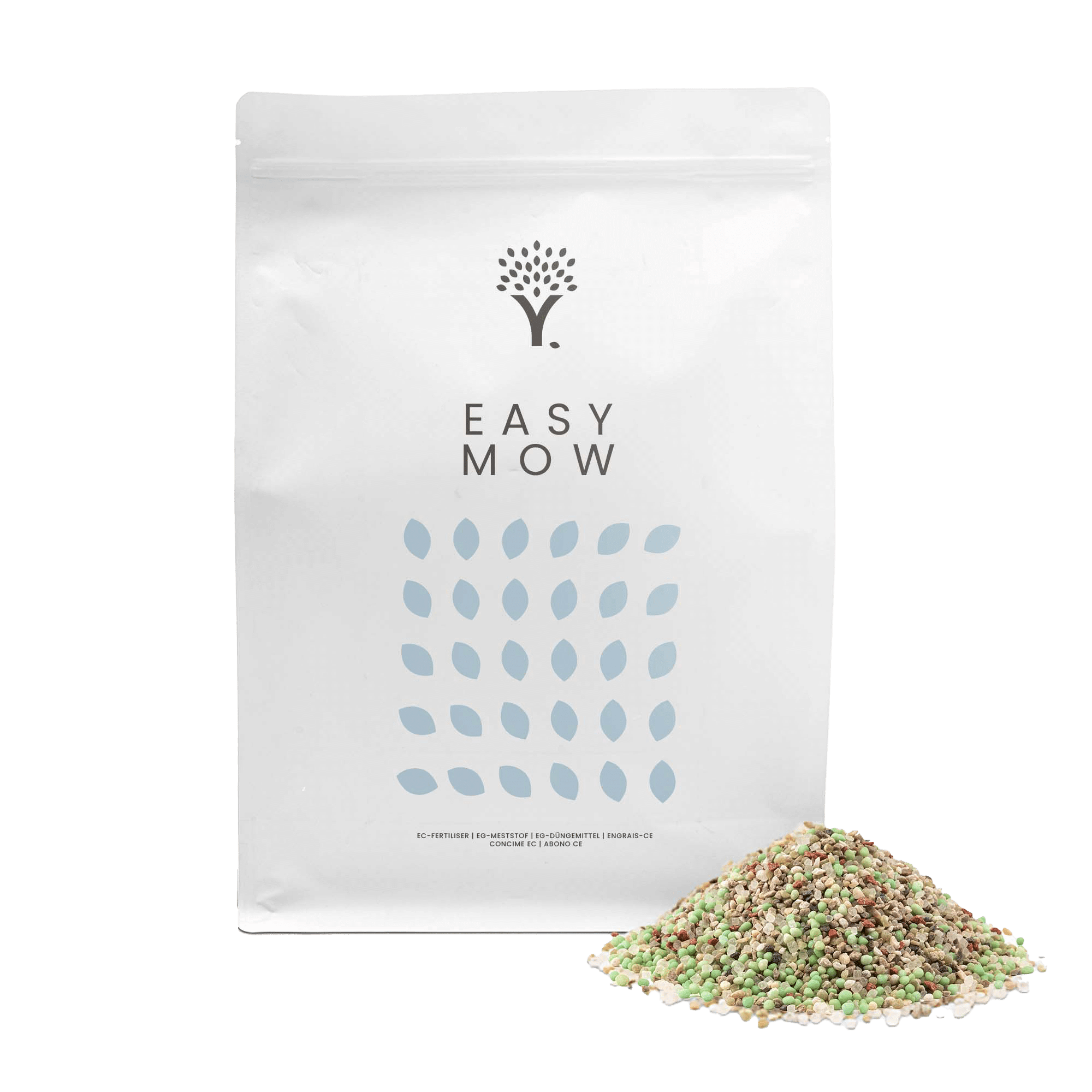 Long Lasting Lawn Fertiliser
Give your grass everything it needs without the excessive growth often associated with fertilising. MOOWY'S long lasting lawn fertiliser works for over 90 days and delivers quick results.
From:

£

13.99
SUBSCRIBE
Do you want your lawn care
calendar

?

Leave your email address and we will send you our useful lawn care calendar. It's free!
Get your lawn care calendar
Get your lawn care calendar