5 reasons to create a lawn
These days, many people prefer a low-maintenance garden. Gardens are tiled and artificial grass is on the rise. But if you ask me, nothing beats a beautiful, real lawn. In this blog, I'll give you 5 reasons why it's worth having a lawn.
A beautiful appearance
This is perhaps the most important reason for many people. If your lawn is in good condition, it is a real feast for the eyes. A beautiful, deep green lawn that feels soft to your bare feet, on which you can play and picnic. Isn't that what everyone wants?
A playground for children and/or animals
Do you have (grand)children or pets? A lawn is a great place to let them run wild. Grass is resilient and can take a beating, so you don't have to worry about your lawn being damaged immediately. And if your child accidentally falls over, it is a lot less painful on grass than on tiles. If you want to create a place where your children can play safely, consider a lawn. If you have enough space, you can combine it with a swing or a trampoline.
Time well spent with quick results
Fair is fair: if you want a beautiful and healthy lawn, you have to work hard! After all, a lawn requires a lot of maintenance. Mowing, scarifying, sowing, fertilising and removing weeds are some of the tasks. But do you have green fingers, enjoy being outdoors and like chores that produce quick results? Then a lawn is for you! Would you like to know how best to maintain your lawn? Under tips & advice, you will find various articles on the most diverse lawn topics.
Less water nuisance
More and more gardens are being tiled. But all it takes is one good downpour – and we get more and more of those in the Low Countries – and the garden is flooded. Tiling your garden prevents water from finding its way to the ground. Not only do you have to find a way to get rid of the rainwater, but the weight of the tiles can cause them to sink. If you have a lawn, rainwater has a great capacity to collect. It nourishes the soil and ensures that grass starts growing again and (re)acquires its green colour.
Better for nature
This reason is an extension of the previous one, but I am deliberately mentioning it separately. With tiles in the garden or by laying artificial grass, you are already fighting the soil life. If you have a lawn, you stimulate biodiversity. Worms and beetles that live in the soil are food for birds. OK, a neatly mowed lawn offers no shelter and food for insects such as butterflies and bees, but you can attract these insects by letting (a part of) your lawn grow a little longer. This will give daisies and dandelions a chance to grow. This in turn is food for insects. Another good reason: longer grass is more resistant to drought and heat.
These are my tips. What is a reason for you to have a lawn? Comment in the comments.
Read
more
The best tips and tricks for a lush green lawn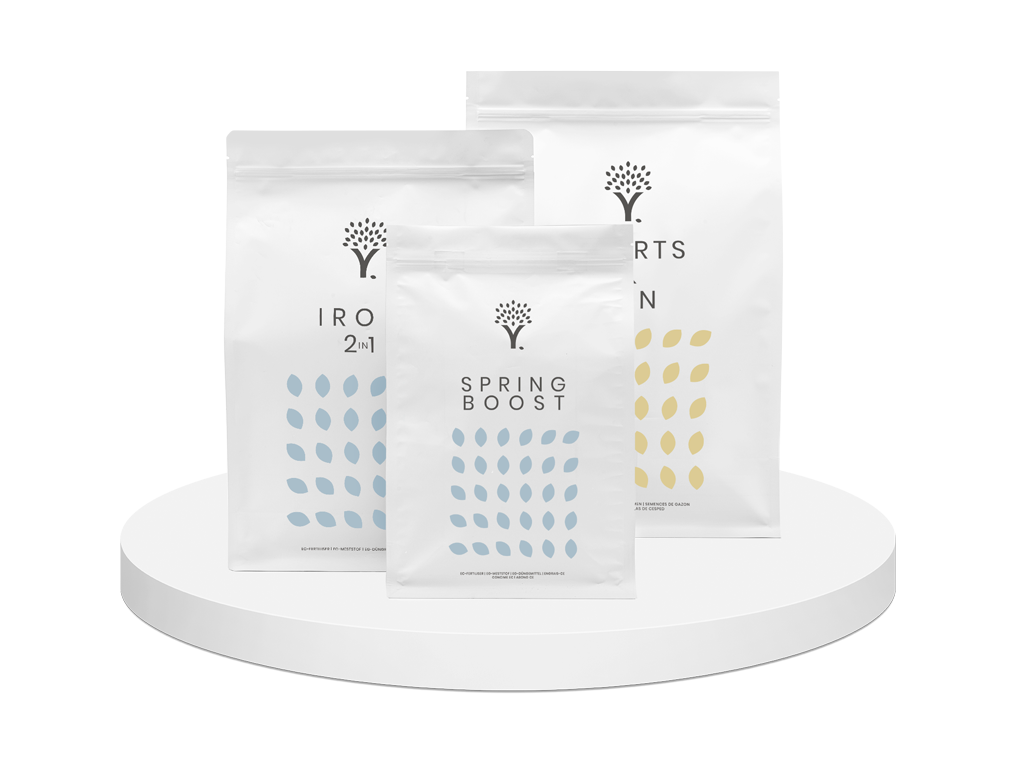 Scarifying Kit Standard
Has moss found its way into your lawn? An excellent way to get rid of this is to scarify. Our Standard Scarifying Kit contains everything you need to make your scarifying project a success – with stunning results
From:

£

36.99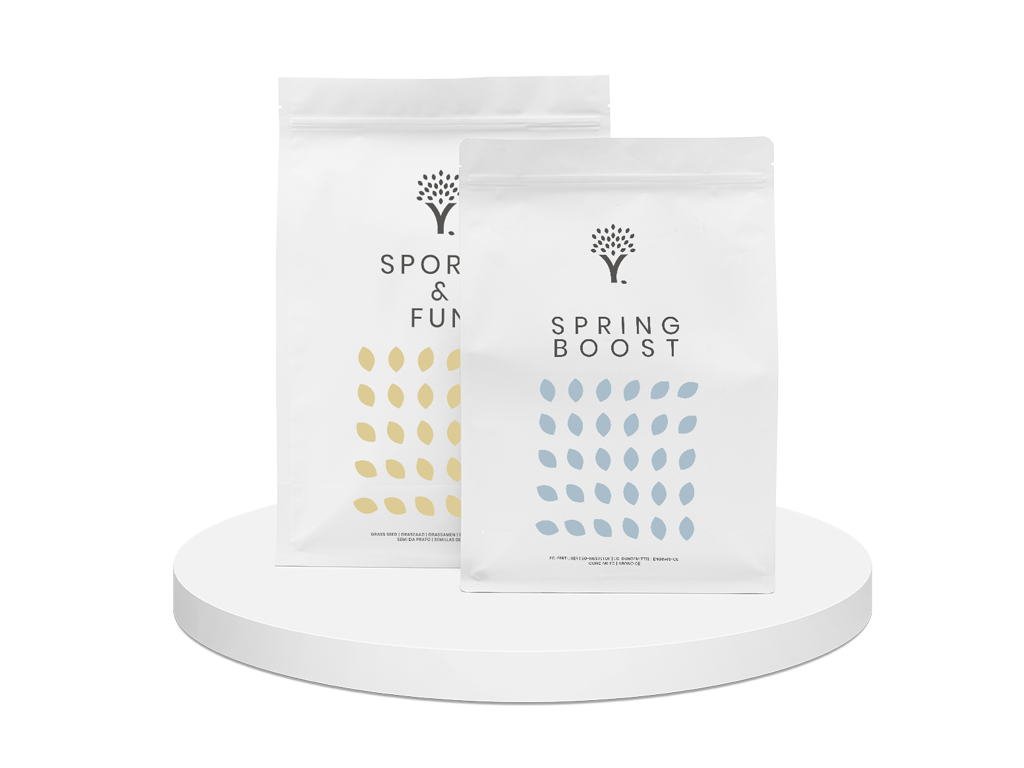 Scarifying Repair Kit
Scarification is the removal of the organic matter that chokes the roots of your lawn (such as thatch and moss). However, scarifying can stress your grass. So, after scarifying, treat your lawn with some MOOWY-style love to help it recover. Our Scarifying Repair Kit guarantees rapid, successful recovery with exceptional results.
From:

£

23.99
Top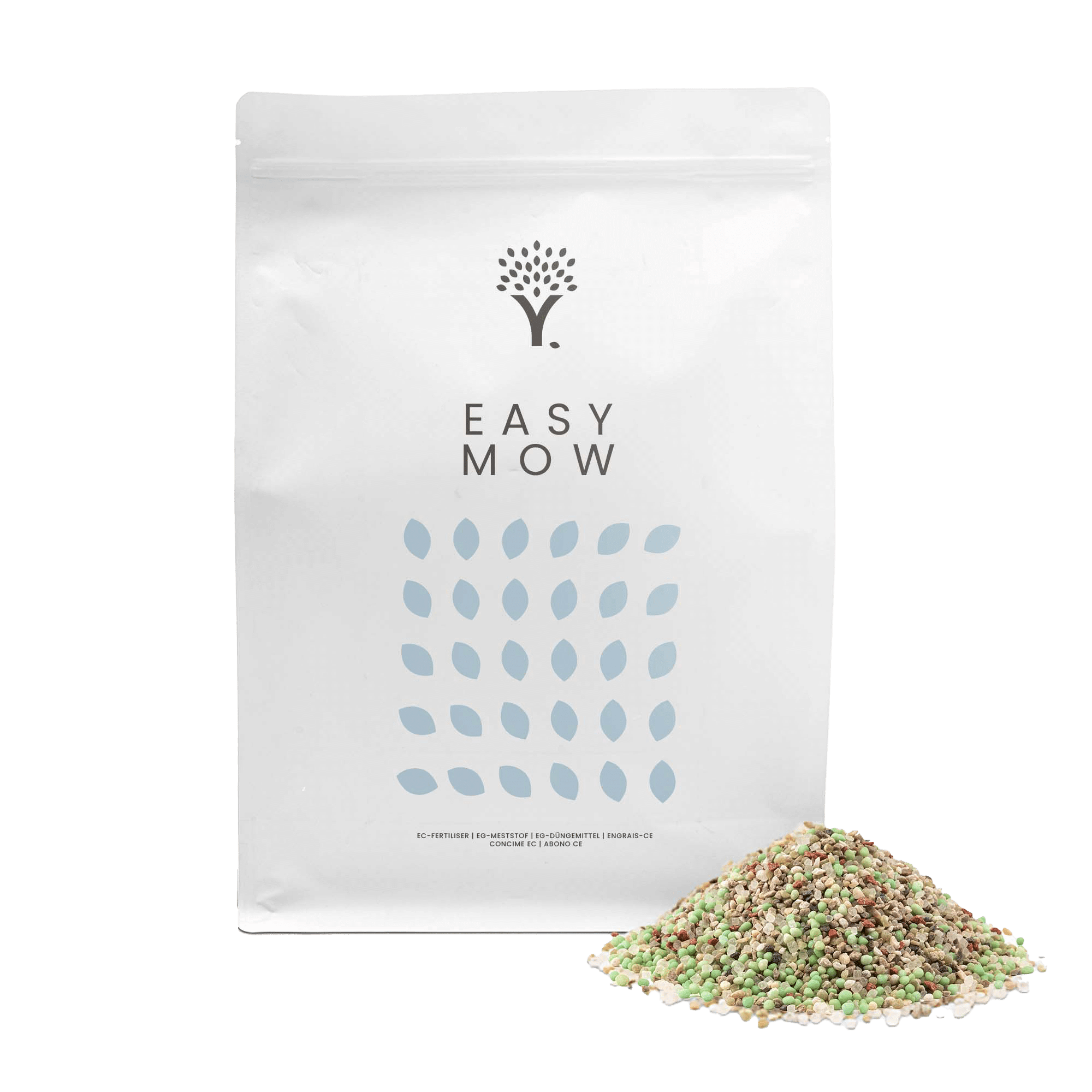 Long Lasting Lawn Fertiliser
Give your grass everything it needs without the excessive growth often associated with fertilising. MOOWY'S long lasting lawn fertiliser works for over 90 days and delivers quick results.
From:

£

13.99
SUBSCRIBE
Do you want your lawn care
calendar

?

Leave your email address and we will send you our useful lawn care calendar. It's free!
Get your lawn care calendar
Get your lawn care calendar