How to Make A Stunning Cutting Garden
Save £££s on cut flowers by growing your own in a cutting garden that fills your home with fragrant blooms. Find out how to plan and maintain your flower cutting garden.
Free download
Do you want a
lawn calendar?
🌱 All important maintenance moments for your lawn during the year. Leave your email and we will send you the lawn calendar for free.
Receive the lawn calendar in the mail
Enjoy a green lawn all year round!
A cutting garden offers a fantastic opportunity to enjoy the beauty of your garden indoors. The concept involves growing flowers for cutting and arranging, providing a bountiful supply of fresh and colourful blooms to brighten up your home throughout the year.
However, setting up an effective cutting garden requires careful planning and thoughtful selection of plants.
This comprehensive guide will help you plan your cutting garden, offering a profusion of flowers for your bouquets.
Why Choose a Cutting Garden?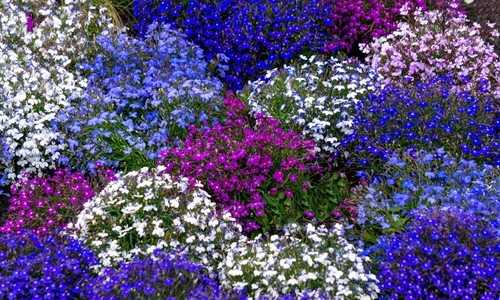 Of course, you can grow flowers in most gardens, but a dedicated cutting garden provides many unique benefits.
Buying fresh flowers or pre-arranged bouquets can be expensive. So, growing your own flowers saves a significant amount of money, especially if you love having fresh flowers on your kitchen counter or dinner table.
Or maybe you run a small business that could benefit from the allure of fresh flowers as decor. Save money by growing your own.
Be in control
A significant advantage of growing your own cut flowers is avoiding the unnecessary chemicals often used in commercial fields. Much like growing your own food, when you cultivate your own flowers, you know exactly what goes into the soil and onto the plant before you bring it into your home.
Additionally, your cutting garden provides super fresh blooms that are often unavailable commercially.
So, if you desire rare or unusual varieties, the only guaranteed way to have them in your home is to grow them yourself.
Starting Your Cutting Garden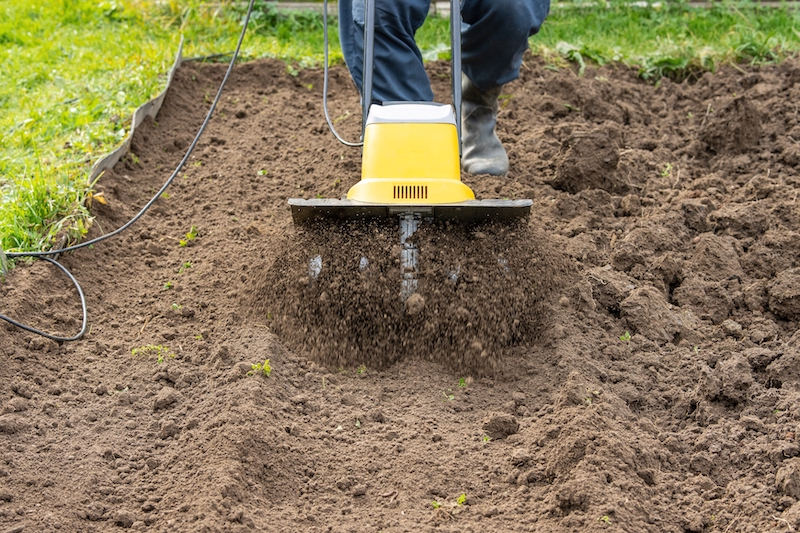 The first step to creating your own cutting garden is understanding your growing climate and available space.
Identify your garden's microclimate — are there warm, hot, cool, and cold areas?
Most flowers prefer a temperate warm/cool climate, but some varieties flourish in the heat or can tolerate some frost.
Choosing the Right Location
The location of your cutting garden plays a crucial role in your flowers' growth and development.
Ideally, the selected site should receive plenty of sunlight, as most cut flowers thrive in full sun.
However, the soil should be well-drained to prevent waterlogging, which can harm many flower species.
Add compost, horticultural sand, and leaf mould to improve your soil's drainage. If the area is prone to waterlogging, consider building raised beds or using large containers.
Preparing the Soil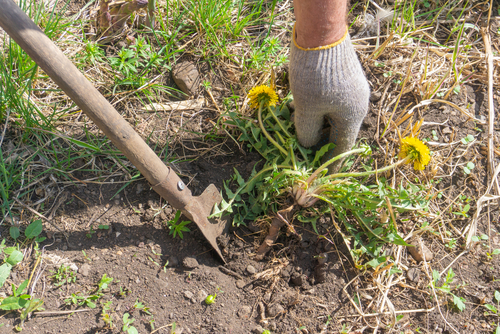 Once you've chosen the right location, prepare the soil by loosening it and incorporating some compost and a slow-release flower fertiliser.
Healthy soil is essential, so it's advisable to perform a soil test before planting anything. This way, you can determine the soil's nutrient content and pH level.
Garden doctor Louis says:
If the soil is too acidic, add some gardening lime. But remember, some flowering plants, such as rhododendrons, love acidic soil, so try to match the soil type to your plants of choice.
Planning Your Flower Beds
Next, plan your flower beds or planting areas.
Consider whether you want to grow your flowers in rows, bunches, or dispersed throughout your garden.
You could also consider growing them in pots or large containers. Remember that most flowers need at least 6 to 8 hours of sunlight, rich, well-draining soil, and protection from the wind and rain.
Selecting Flowers for Your Cutting Garden
With the garden location and soil prepared, it's time to choose the flowers you want to grow and decide how you plan to use them.
For instance, you might want flowers with a long vase life for arrangements, pollen-free flowers due to allergies, or flowers suitable for drying for crafts.
Grouping Flowers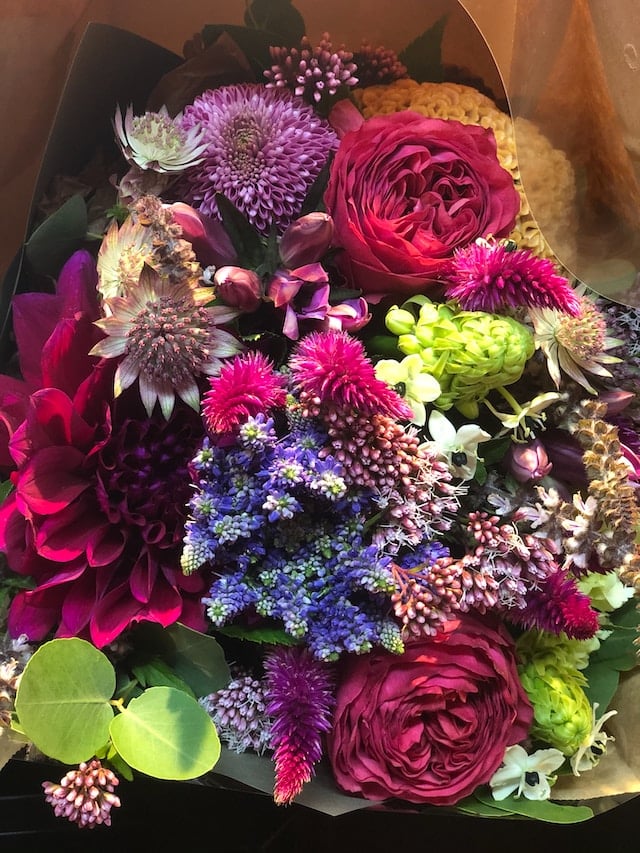 To create stunning and varied bouquets, consider growing plants that serve different purposes within the arrangement.
Generally, cut flowers and foliage come in five main groups:
Focals
Spikes
Discs
Fillers, and
Volumising/air sprays
Here's a guide to some common and easy flowers to grow in each season:
Spring Flowers
Focal: Tulips, Daffodils, Anemones, Ranunculus
Spike: Snapdragons, Stock, Larkspur
Disc: Poppies, Hellebores
Filler: Bupleurum, Statice, Queen Anne's Lace
Air: Bachelor's Button
Summer Flowers
Focal: Lilies, Zinnias, Sunflowers
Spike: Celosia, Salvia, Bee Balm
Disc: Cosmos, Rudbeckia, Yarrow, Marigolds
Filler: Amaranth, Basil, Mint, Oregano, Cress
Air: Gomphrena
Fall Flowers
Focal: Chrysanthemums, Zinnias, Sunflowers
Spike: Celosia, Salvia
Disc: Cosmos, Rudbeckia, Strawflower, Marigolds
Filler: Amaranth, Basil, Sweet Annie, Eucalyptus
Air: Orach
Maintaining Your Cutting Garden
After planting your flowers, there are several tasks to ensure the health and productivity of your garden.
The principal task is regular watering because water-stressed plants produce fewer and smaller flowers.
Apply mulch around the plants' bases to conserve soil moisture, reduce weed growth, and warm the soil.
Encouraging Growth
Some flowers, like zinnias and Celosia, benefit from pinching.
Pinching involves removing the growing tip of young plants to encourage branching, producing longer stems for bouquets.
Harvesting Flowers
Proper flower harvesting extends the vase life of cut flowers.
Here are some tips for longer-lasting blooms:
Harvest in the morning or evening – avoid the heat of the day.
Cut flower stems at a slant to increase surface area and water uptake.
Remove any foliage that would be underwater.
Immediately place your flowers in a bucket of cool water and let them rest for a few hours before arranging them.
Tips for Arranging Cut Flowers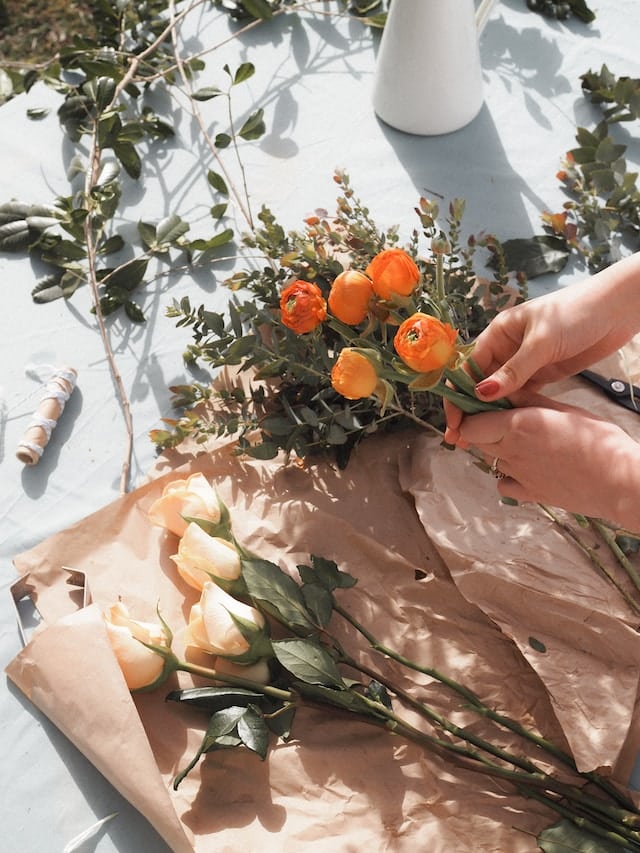 Here are some tips to keep in mind when arranging your cut flowers:
Fill your vase with cool, fresh water and add some flower food.
Arrange the flowers in a bunch in your hand or directly into the vase.
Change the vase water daily and remove any flowers past their prime.
If a flower looks is wilting, dip the stem in boiling water for a few moments and then put it back in cool water. This should perk it up.
Grow Your Own Cutting Garden
Growing a cutting garden opens a world of possibilities for creating beautiful floral arrangements in your home. It requires some planning and care, but the result is well worth it.
And with the right selection of flowers, you can enjoy fresh, vibrant blooms that add beauty and charm to your indoor spaces.
Any questions?
I hope I've inspired you to create your own cutting garden, but if you have questions, don't hesitate to email me.
Or check out our super-comprehensive Help & Advice section — you'll find all the expert tips for all your garden needs.
Thanks for reading! And happy blooming!
Your answer will be displayed on the site and the interested party will be notified by email.
Have a question or want to share your experience? Leave us a comment.
Read
more
The best tips and tricks for a lush green lawn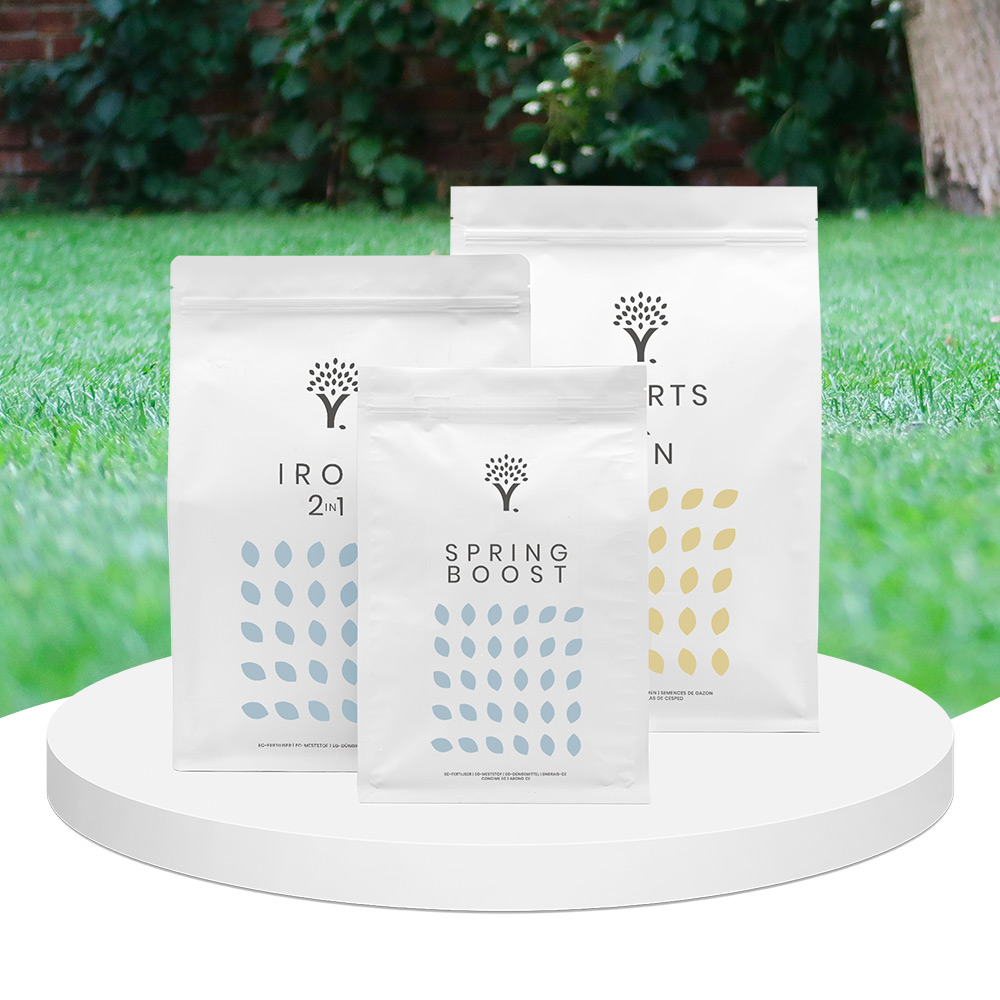 Scarifying Kit
All products after scarifying | Quickly restores the lawn after scarifying | Outsmart weeds quickly with the use of this kit
From:

£

39.99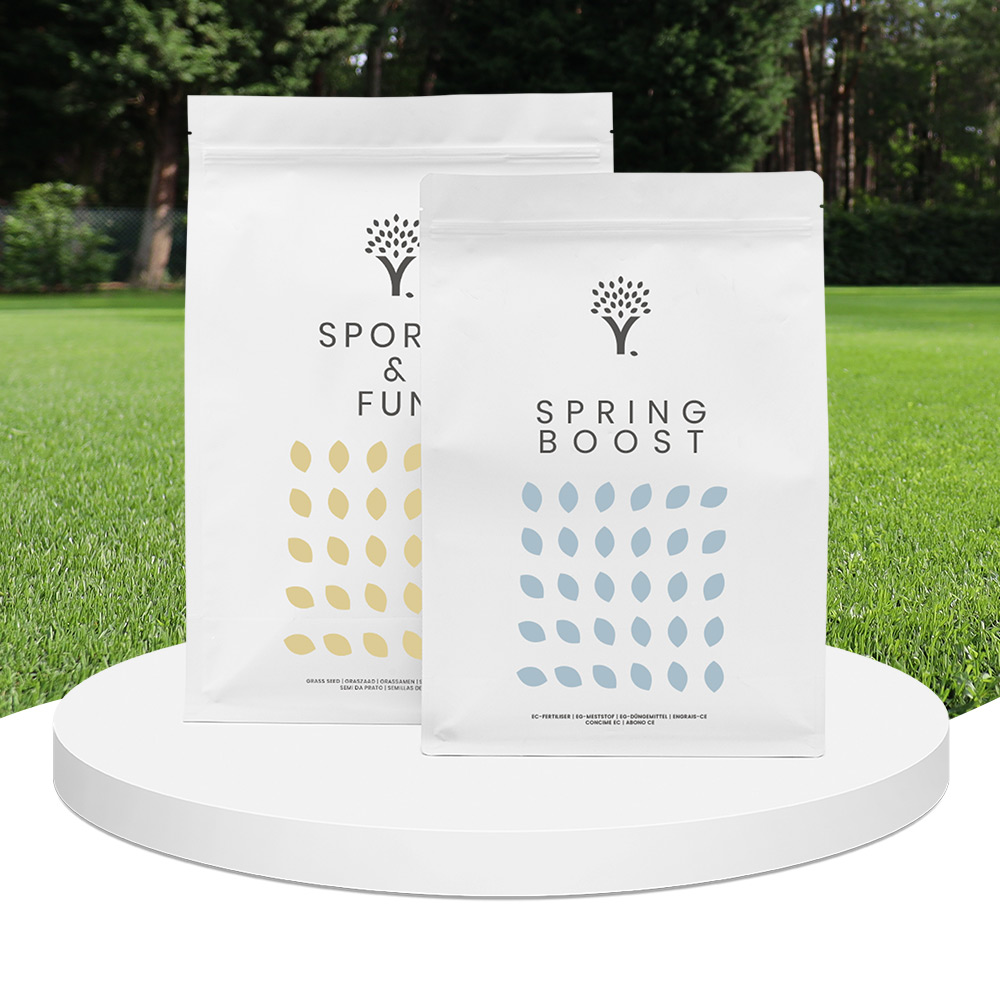 Spring Lawn Care Kit
MOOWY's choice for the spring | Quick recovery of your lawn after winter | A strong lawn prevents weeds
From:

£

25.99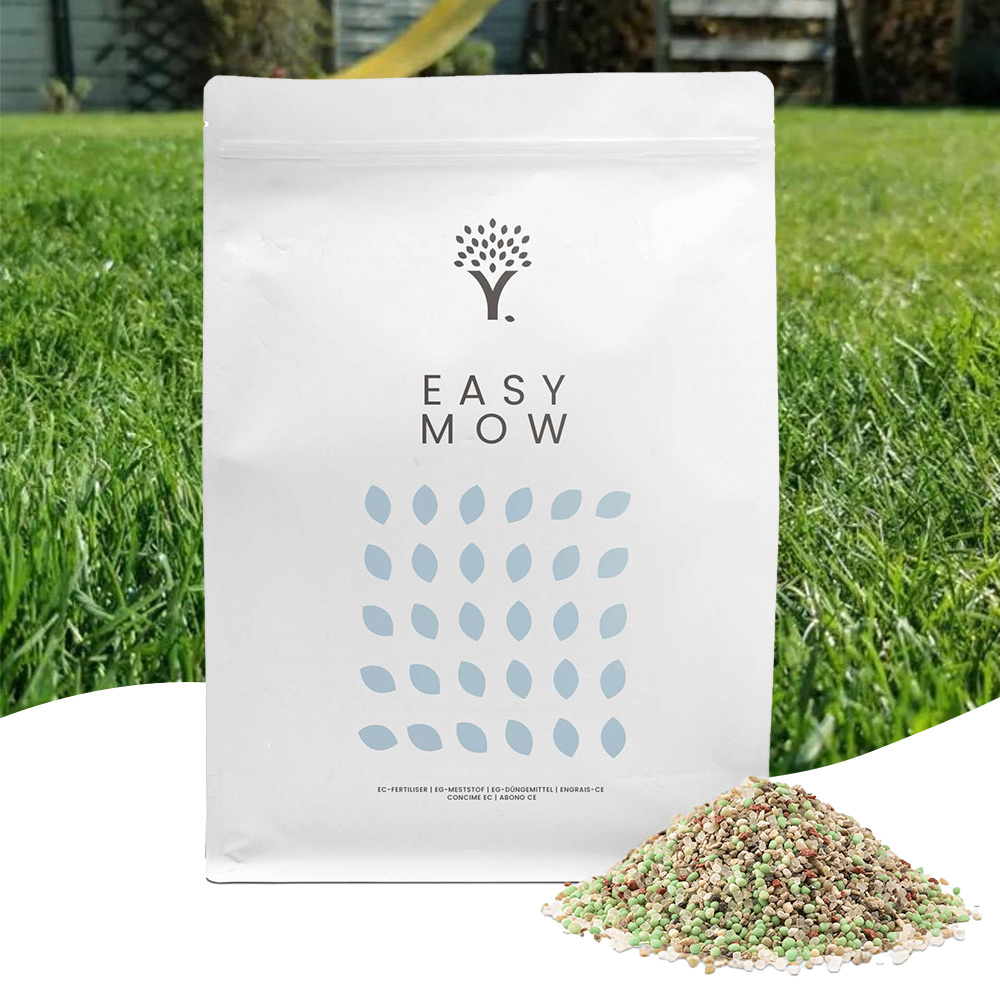 Long Lasting Lawn Fertiliser
Effective for 90 days | See results in 14 days! | Suitable for all types of grass and soil
From:

£

13.99
Free download
Do you want a
lawn calendar?
🌱 All important maintenance moments for your lawn during the year. Leave your email and we will send you the lawn calendar for free.
Receive the lawn calendar in the mail
Enjoy a green lawn all year round!