Planting flower bulbs in autumn — a step-by-step guide
Planting flower bulbs in the autumn is one of the best ways to guarantee springtime colour across your garden. Find out how to prepare the soil and plant your flower bulbs for the best possible results.
Free download
Do you want a
lawn calendar?
🌱 All important maintenance moments for your lawn during the year. Leave your email and we will send you the lawn calendar for free.
Receive the lawn calendar in the mail
Enjoy a green lawn all year round!
The summer might be over, and the trees are finally losing their leaves, but that doesn't mean the gardening season is over. In fact, autumn is a wonderful time to plant flower bulbs for a colourful and vibrant garden next spring.
This blog is about the benefits of planting flower bulbs in autumn, exploring the best ones, and providing step-by-step instructions on how to grow them successfully.
Ready? Let's go!
The benefits of planting flower bulbs in autumn
One of the principal advantages of autumnal bulb planting is that you provide plenty of time for the bulbs to establish roots so they can burst into bloom in the spring.
Planting in early autumn gives the bulbs time to settle before winter while the soil is still warm from the summer heat. So, even if the ambient temperature has dropped, you'll find that your soil retains the summer heat for a couple of months.
Finally, bulbs experience less disturbance from weeds and pests if you plant them in autumn, resulting in healthier and more abundant flowers in the spring.
The best flower bulbs to plant in autumn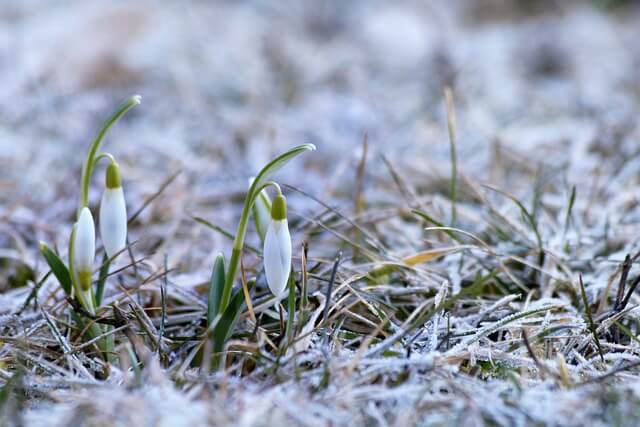 There are plenty of stunning flowering bulbs to choose from. My favourites are:
Tulips (of course!)
Daffodils
Crocuses
Hyacinths
Snowdrops
Each of these early flowering plants brings a welcome, joyful abundance to your garden after the dull colours of winter.
However:
Select flower bulbs suitable for your soil type because they'll rot in wet, claggy soil. If you have heavy clay soil, add plenty of well-draining organic matter, like compost, into the planting hole before placing the bulb in the ground.
Not sure what soil type you have in your garden? Check out our expert's guide to analysing and improving your soil.
Prepare the soil for planting flower bulbs
Loosen the soil well using a garden shovel, fork, or spade. For best results, avoid digging individual holes in the ground, but prepare the entire bed — this helps the bulbs establish healthy roots in potentially compacted soil.
Mix in plenty of nutritious organic matter, such as compost or well-rotted manure. This improves the soil's structure while boosting nutrients, allowing flower bulbs to thrive.
You can also plant flower bulbs in well-draining pots during the autumn. However, ensure the hold is deep enough for the roots to grow!
Choosing the right location for your flower bulbs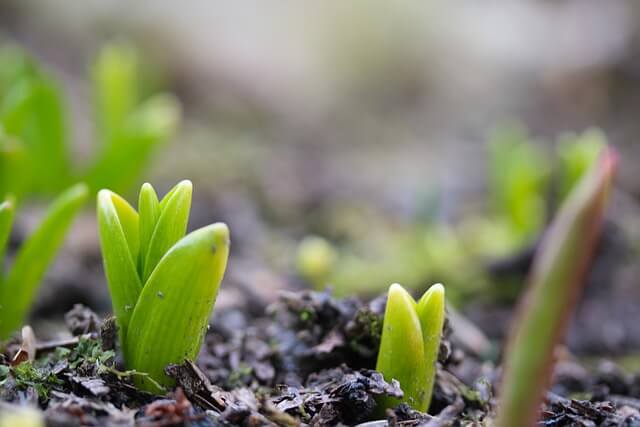 Most flower bulbs need full sun and well-draining soil, so choose an area of your garden that enjoys plenty of sunlight in the spring.
Consider the mature plant's potential height and spread, avoiding overcrowding your beds or pots, which can hinder their growth.
I prefer to plant flower bulbs in groups, offering a beautiful, architectural look come spring.
The best time to plant flowering bulbs in autumn
Wait for the leaves on the trees to turn their autumnal red or brown before considering planting your autumn bulbs. The soil temperature should be around 10ºC – the typical soil warmth for October. But the soil can remain warm well into November if autumn has been late or mild so far.
So, it's not too late to plant bulbs in November, but don't leave it too long! Get them in the ground before the first frost.
Step-by-step guide for planting flower bulbs in autumn
Follow these steps for great results:
Dig a hole two to three times as deep as the bulb's height from top to rooting bottom.
Add plenty of compost or well-rotted manure.
Place the flower bulb with the pointed tip pointing upwards.
Cover the bulb with earth and firm down the soil lightly.
Water the bulbs after planting to keep the soil moist.
Space each bulb to accommodate the mature plant's potential spread and height. Check the packet for individual distancing.
Flower bulbs — aftercare
Maintain the soil's moisture after planting, but avoid overwatering. You won't need to water them if you get regular rain showers.
Cover your bulb beds with a layer of mulch to protect the earth from the frost. This will insulate the soil, protecting them from extreme cold.
You can remove the mulch after the weather has warmed up in spring.
Common mistakes to avoid
Bulb gardening is notoriously simple.
However, avoid these common mistakes:
Ensure you plant the bulbs deep enough. Typically, plant them two to three times deeper than the bulb's height.
Compacted soil. Ensure the soil is loose and porous before planting. Bulbs won't flourish in compacted soil.
Not enough sunlight. Not all bulbs require full sun but make sure you check before planting. If the plants don't get enough sunlight, they'll struggle to thrive.
Top Tips for planting flower bulbs in autumn
Here are our top tips for excellent results:
Choose good-quality bulbs for the best outcome
Planting bulbs in groups provides interest and colour in spring
Add some fertiliser to the soil during planting to promote growth
Plant different types of bulbs for a more extended flowering period
Remove blown blooms regularly once the plant is flowering to encourage new flower growth
For more in-depth info, check out our expert's guide to planting flower bulbs.
Any questions?
I hope I've given you plenty of food for thought regarding autumnal flower bulb planting. But if you have questions, don't hesitate to get in touch.
Or check out our Help & Advice section for a comprehensive guide to gardening and lawn care.
Thanks for reading.
Your answer will be displayed on the site and the interested party will be notified by email.
Have a question or want to share your experience? Leave us a comment.
Read
more
The best tips and tricks for a lush green lawn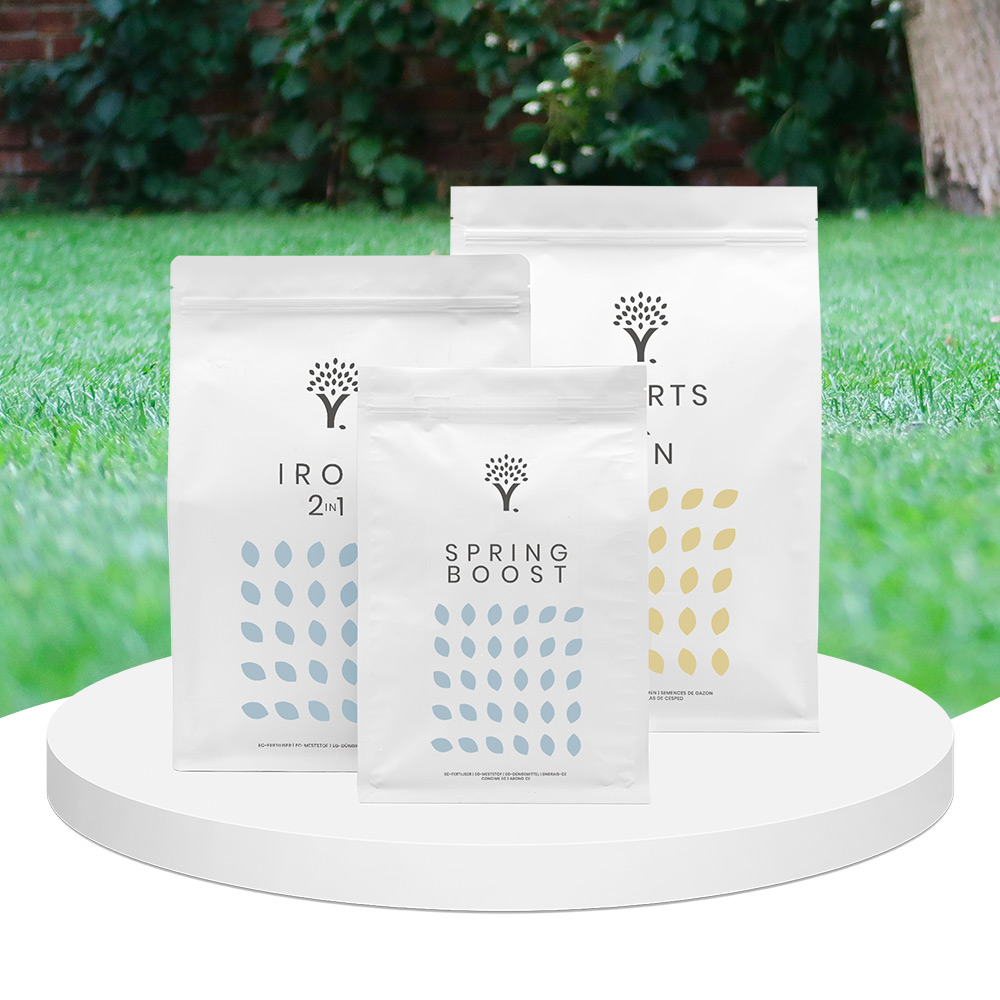 Scarifying Kit
All products after scarifying | Quickly restores the lawn after scarifying | Outsmart weeds quickly with the use of this kit
From:

£

39.99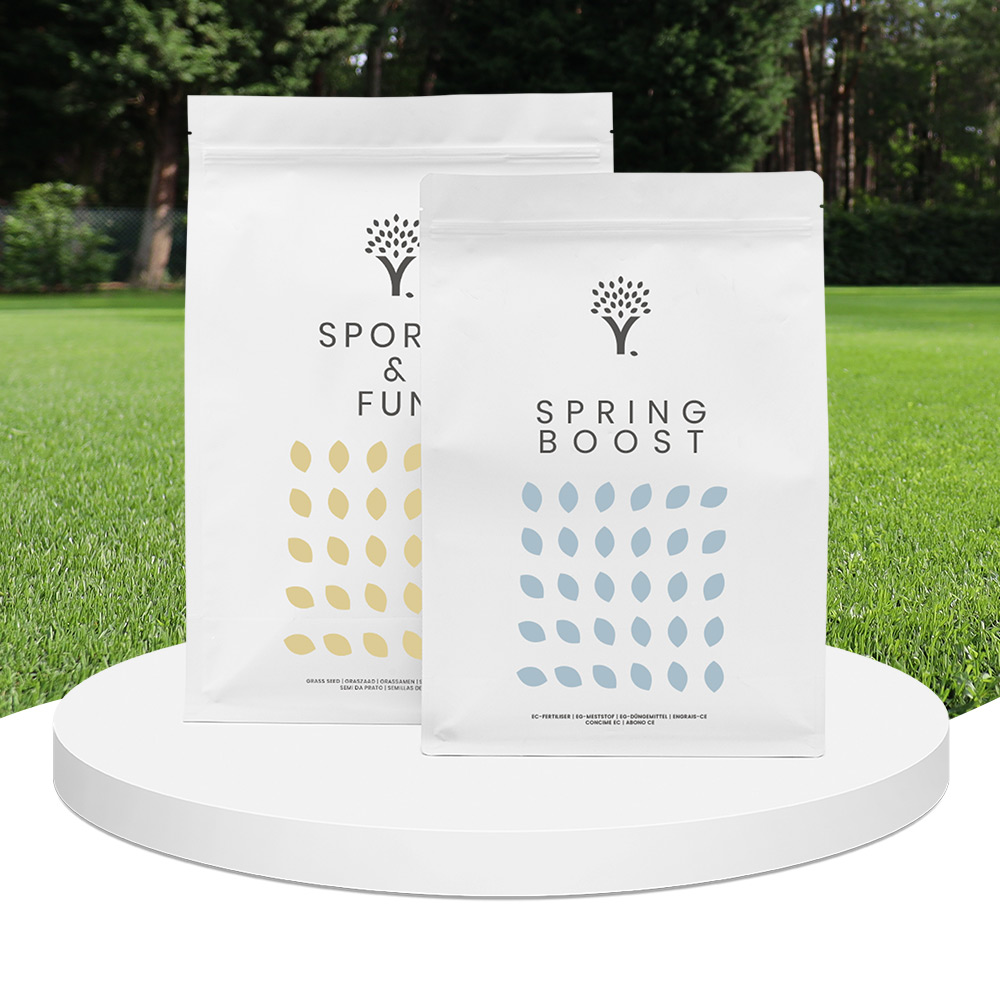 Spring Lawn Care Kit
MOOWY's choice for the spring | Quick recovery of your lawn after winter | A strong lawn prevents weeds
From:

£

25.99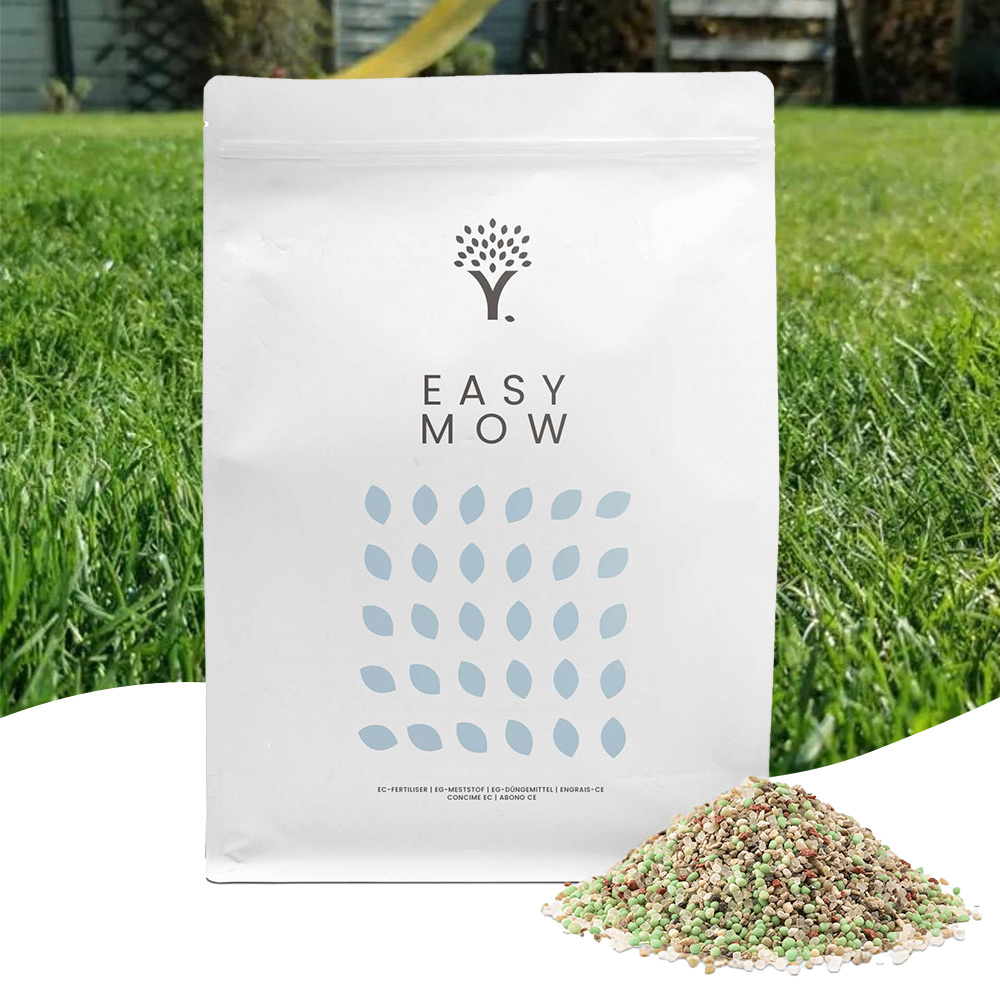 Long Lasting Lawn Fertiliser
Effective for 90 days | See results in 14 days! | Suitable for all types of grass and soil
From:

£

13.99
Free download
Do you want a
lawn calendar?
🌱 All important maintenance moments for your lawn during the year. Leave your email and we will send you the lawn calendar for free.
Receive the lawn calendar in the mail
Enjoy a green lawn all year round!