7 Reasons Why Gardening is Good for your Psyche
Tending to your garden is the key to wellbeing. Find out why.
Free download
Do you want a
lawn calendar?
🌱 All important maintenance moments for your lawn during the year. Leave your email and we will send you the lawn calendar for free.
Receive the lawn calendar in the mail
Enjoy a green lawn all year round!
The world is whizzing past us at a rate of knots. And – for many of us – it's draining our energy and making us stressed and miserable. So, while a glass of white wine might feel like a good way to wind down, there are better ways, such as gardening, to reset your energy and bring balance back to your psyche.
Getting your hands dirty and helping your garden grow is one of the most satisfying ways to minimise stress and bring your racing head down to earth.
But if this all sounds a little simplistic, read on to discover 7 good reasons why gardening is good for your psyche.
So, put your feet up, grab a cup of something warming and calming, and discover why gardening could help reset your energy.
1. Gardening reduces stress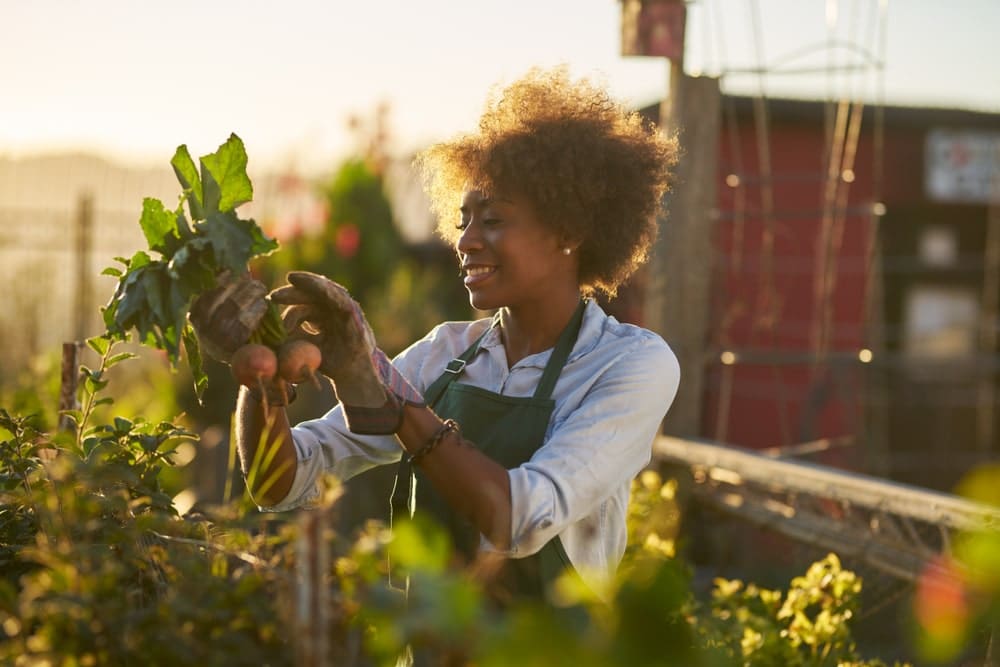 Gardening has been proven as effective as sports for lowering cortisol levels. Cortisol is the stress hormone we release when under pressure, which can lead to the unpleasant feeling of anxiety and depression.
Activities such as digging, mowing the lawn, pruning trees and bushes, and transplanting help raise the heart rate, which – in turn – helps minimise the cortisol that's bringing us down.
Additionally, just getting out in the fresh air helps us take deeper breaths, which helps regulate the heartbeat. Win-win.
2. Gardening tests our creativity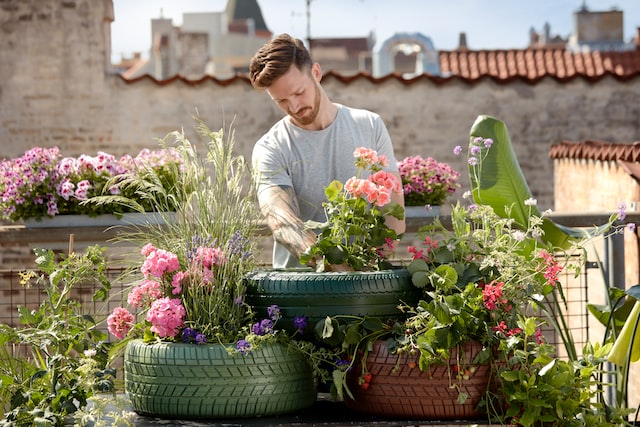 If your job or lifestyle is bringing you down, you probably feel a little stifled and trapped. Well, getting out into the garden offers us the opportunity to be at one with nature; answering to nobody but ourselves.
So, switch off your phone and stop checking your emails. Get out into the garden – it gives us plenty of creative challenges that distract from our hectic lifestyles.
Transforming and beautifying our gardens is the perfect way to negate that sinking feeling of being out of control of our working lives. Pick a flower bed to renovate, and get creative with your plant selection. Or design a potting layout for your patio or window box.
Become the master (or mistress) of your surroundings, and create a beautiful space full of calm to help clear your head and practice a little mindful creativity.
3. Gardening is excellent exercise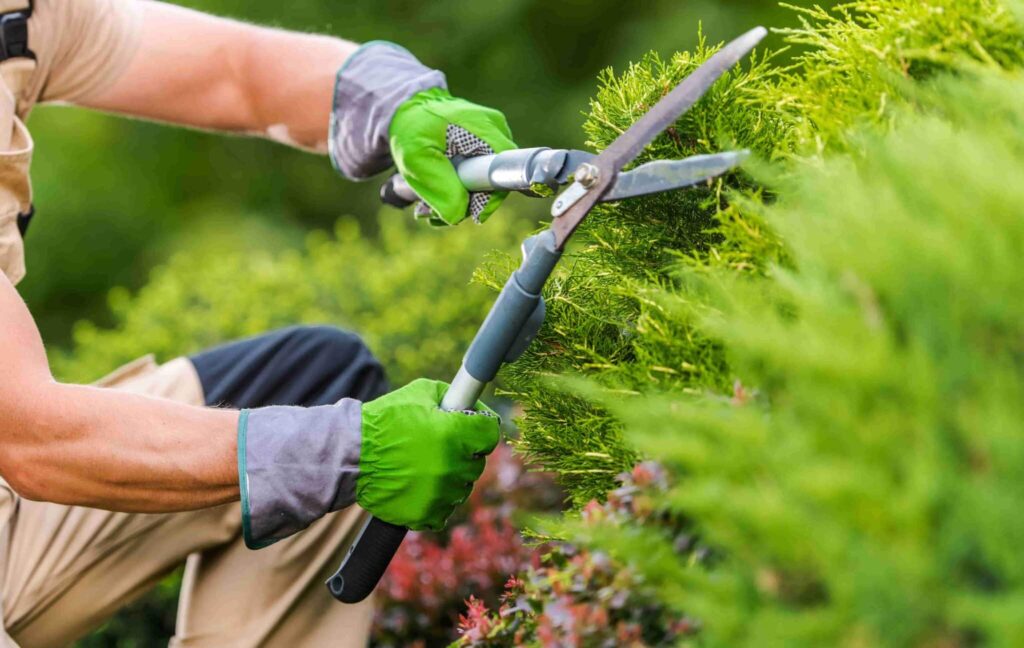 You might not be a team sports lover. And perhaps hiking, jogging, or yoga aren't your thing, either.
No worries – gardening is excellent exercise.
See the results of your hard work with a beautiful garden space that you have created with your own sweat and elbow grease. But if your garden is small (or a yarden), design your decking or patio with beautiful potted plants.
4. Gardening brightens your mood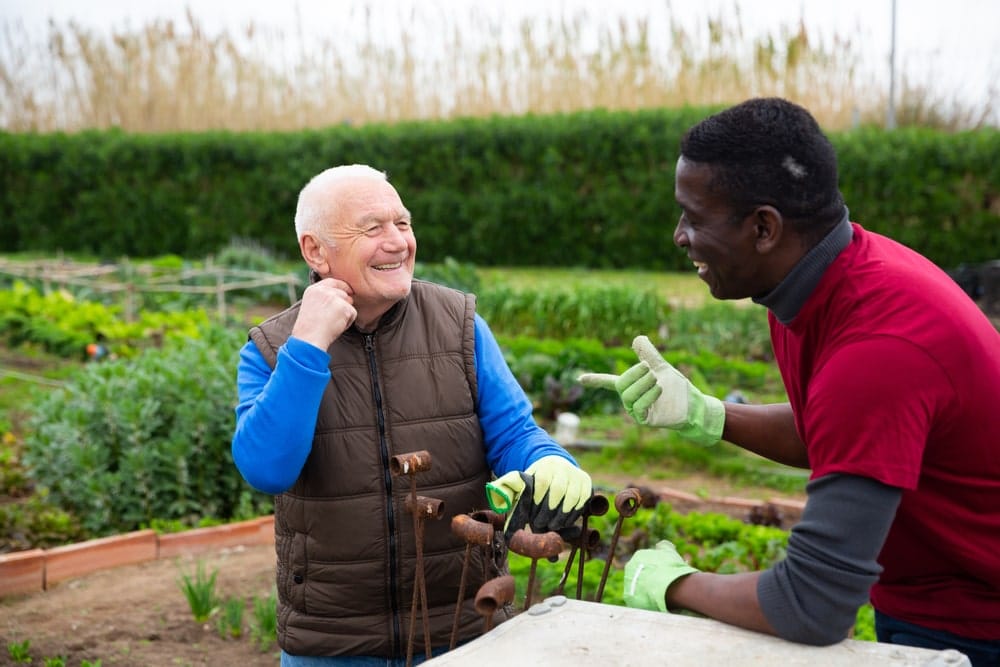 Time in the garden is time well spent, offering a double positive for your mood.
Firstly, natural light calibrates your body clock, even when the sky is overcast. This helps us get better sleep, which is an essential facet of wellbeing.
Additionally, spending your time among trees, bushes, and green plants helps relieve the symptoms of depression. Remember, we're as much a part of nature as your rose bush! Getting out in the garden helps remind us of this.
5. Gardening connects us with nature
Getting out into the garden helps us connect with nature.
Plant seeds and watch them grow. There's nothing more satisfying than watching plants grow from seedlings, knowing you're responsible for their existing and their continued welfare.
Watch your plants grow into their flowering stage. And observe as wildlife interacts with your plants, pollinating them along the way. Then, watch fruit appear and swell over time, getting ready to fill your stomach.
Growing your own isn't always super successful, but it's a great way to slow down our thoughts.
6. Gardening is a learning experience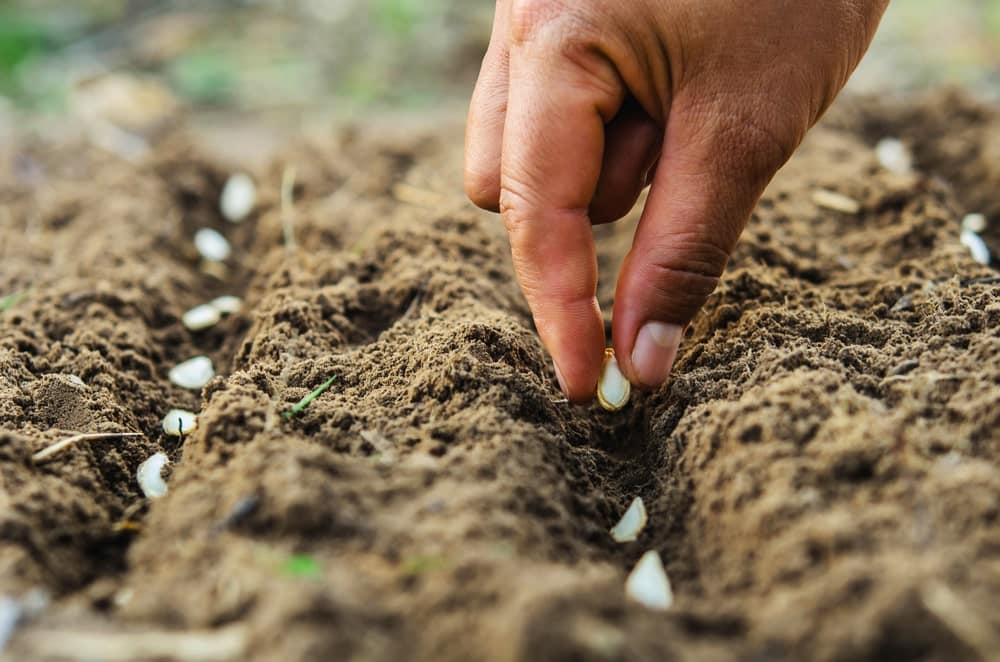 Every gardener has their forte. Some can grow magnificent courgettes, while others seem to create wonderful flowerbeds.
Either way, it takes time to discover what you're good at as far as gardening is concerned. And that's part of the fun.
Gardening helps you develop due reverence for plants, insects, and the weather. You start to recognise our interconnectivity with everything that surrounds us.
You'll begin to recognise how the weather affects your vegetation and when to apply fertilisers. You'll recognise the value of photosynthesis and learn to recognise weeds that appear among your chosen plants.
7. Gardening focuses your concentration
Everyday life is FULL of distractions. Whether it's our phone pinging every five minutes, social media notifications, or just thoughts buzzing around your head – it can be challenging to concentrate.
I love nothing more than listening to a radio play while I'm tending to the plants in my greenhouse. Or just enjoy the sounds of nature around you.
Time moves at a more sedate pace in the garden. Learn to listen to the more gentle rhythm of garden life and enjoy the opportunity to let go and enjoy the meditative effects of sowing, watering, planting, transplanting, and nurturing.
Ready to get out into the garden?
You're obviously looking at a screen right now. Now's a great time to start – so switch off your electronics and start tidying and nurturing your garden space.
You'll never regret it!
Thanks for reading.
Your answer will be displayed on the site and the interested party will be notified by email.
Have a question or want to share your experience? Leave us a comment.
Read
more
The best tips and tricks for a lush green lawn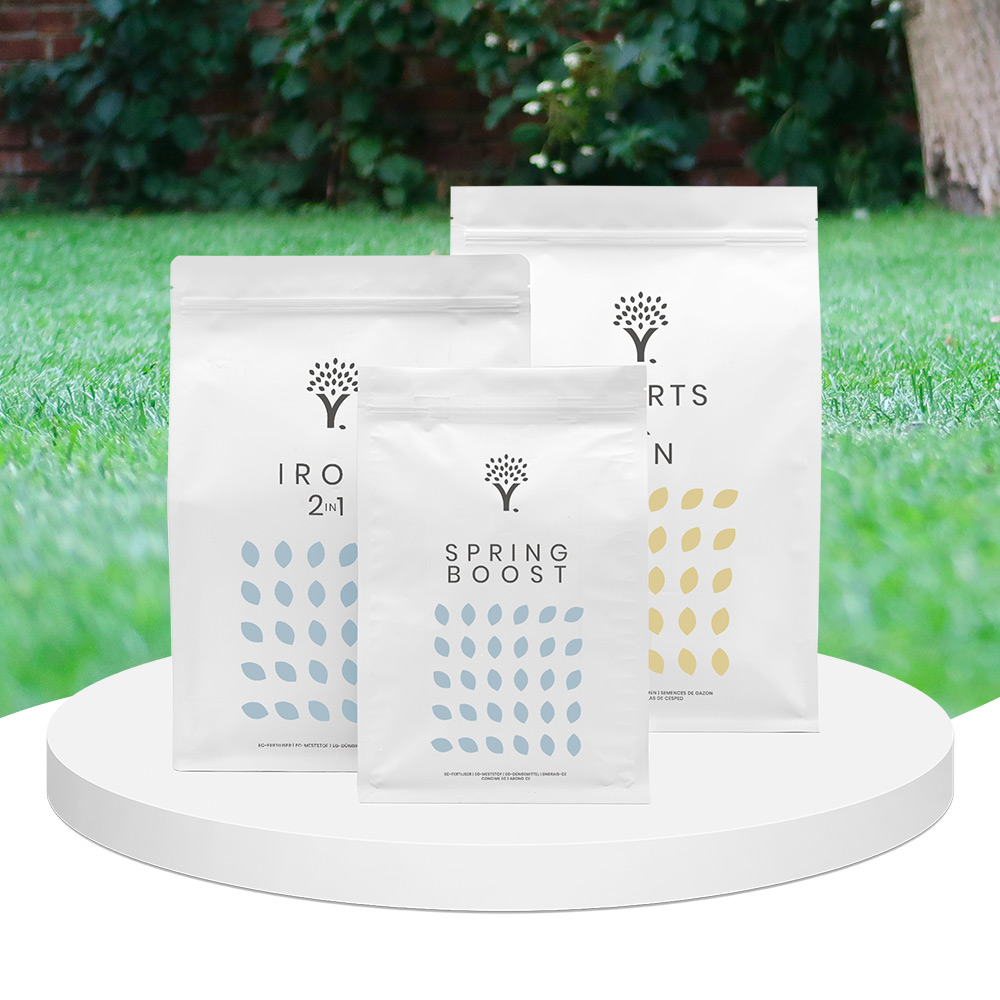 Scarifying Kit
All products after scarifying | Quickly restores the lawn after scarifying | Outsmart weeds quickly with the use of this kit
From:

£

39.99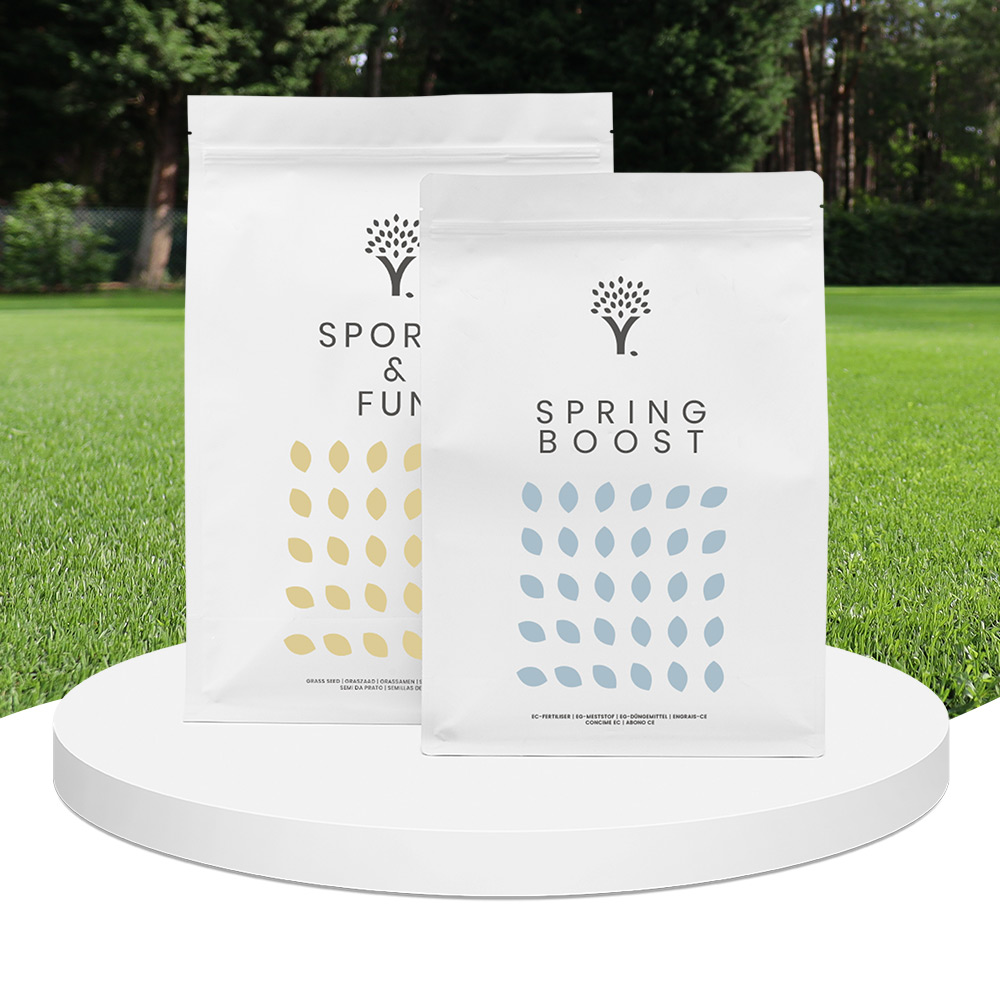 Spring Lawn Care Kit
MOOWY's choice for the spring | Quick recovery of your lawn after winter | A strong lawn prevents weeds
From:

£

25.99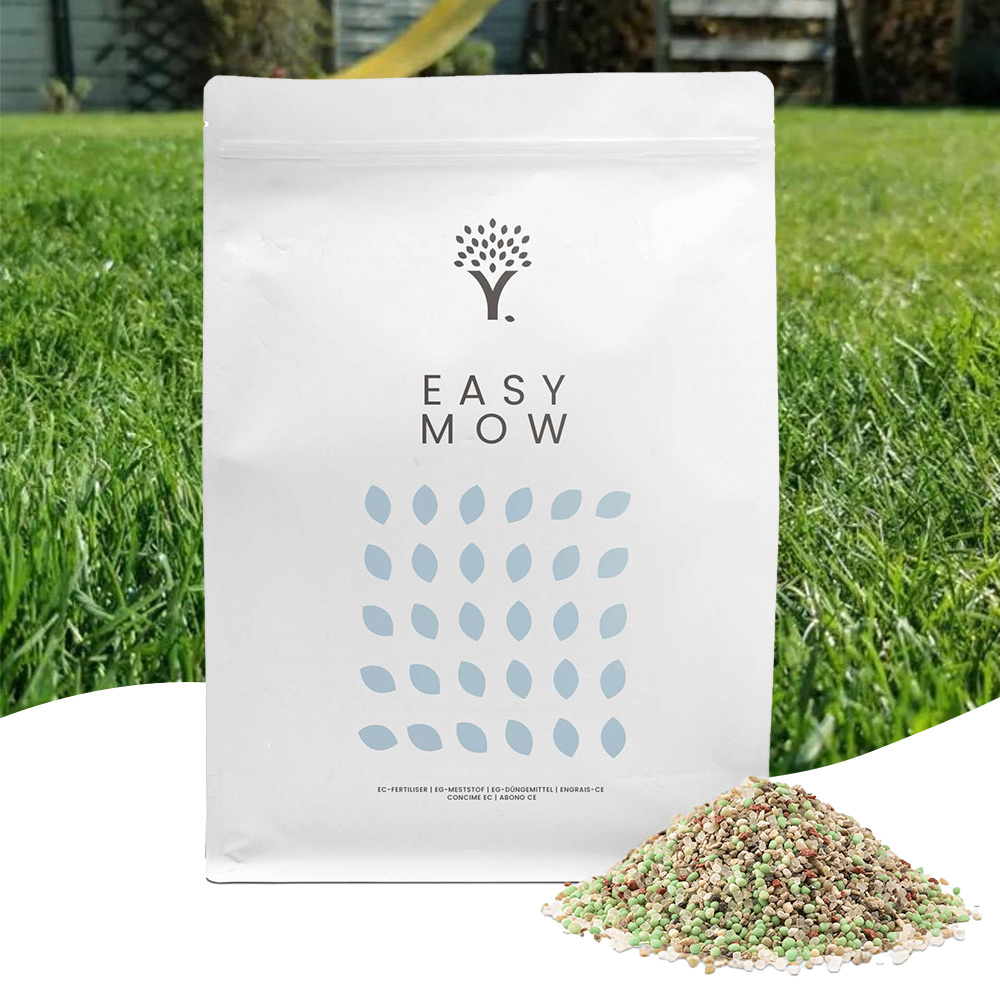 Long Lasting Lawn Fertiliser
Effective for 90 days | See results in 14 days! | Suitable for all types of grass and soil
From:

£

13.99
Free download
Do you want a
lawn calendar?
🌱 All important maintenance moments for your lawn during the year. Leave your email and we will send you the lawn calendar for free.
Receive the lawn calendar in the mail
Enjoy a green lawn all year round!