Lawn care doesn't have to be difficult
For most of us, maintaining a beautiful green lawn feels like a monumental task. But it's actually not that big of a deal. Your lawn just needs a few things to flourish. And we're going to share some trade secrets so that you can get the perfect lawn - without the effort.
Fertilisation
Your lawn needs food, just like us.
Fertilising your lawn three times a year helps provide all the nutrients your grass plant needs – not just to survive, but to thrive.
You can fertilise a 500-square-metre lawn in half an hour. So, for just 90 minutes of work each year, you can enjoy a beautiful, robust, and hardy lawn that requires very little else.
Fertilising nourishes the roots of the plant and promotes a vibrant green colour. Offer the nutrients your grass needs, and enjoy a hardy, moss- and weed-free lawn all year round.
Overseeding
Golf courses and football fields are regularly overseeded, and that's what gives them that flawless look. So, if you're looking for pitch-perfect grass, you need to overseed.
Overseeding is nothing more than just throwing grass seed over your existing lawn. This helps replenish bald spots and keeps the lawn lush and full.
Old grass plants grow slowly, while newer plants grow steadily and evenly. New grass plants establish themselves each time you overseed which helps inhibit weed- and moss growth. It also increases your lawn's reproduction capacity, giving you a stunning, thick lawn all year round.
Renovate by scarifying
Scarifying?
It sounds like something you might do at Hallowe'en, doesn't it?
But, this process will rejuvenate your lawn like no other.
Fertilising and overseeding brings great results, but – eventually – your entire lawn will need renovating (removing old, dead grass and wild growth, and replacing it with robust, newer grass plants).
Scarifying is one of the more challenging lawn-maintenance jobs – and it can be a little – well, scary.
At first, it will look like you've totally wrecked your lawn. But give it a week or two, and your lawn springs to life: stronger and more vibrant than ever before.
You could scarify a 500-square-metre patch in a morning, but you'll need the right tools, fertilisers, and grass seeds.
What can you do now?
First things first: assess your lawn. If there are bald patches and lots of moss or weeds, then you could consider scarifying. Otherwise, just fertilise three times a year, and overseed once a year.
Scarification, fertilisation AND overseeding takes less than a day's work (spread over a year). But it's time well spent: just think of the fantastic lawn you'll have in return.
Why mow your lawn?
It's vital to mow your lawn correctly.
I see mowing as my favourite pastime: I'm a grass fanatic.
Mowing is my meditation: I don't think about anything else for a while, and just live in the moment. I put on my favourite music and make the most beautiful, straight lines.
That really is my thing.
And the smell of freshly cut grass?! There's nothing better.
Each time you mow, you encourage new growth. And over time, regular mowing fills out the lawn and makes it look neater.
Mowing promotes hardiness: each time you mow, you damage the grass, forcing the plant to repair itself. The cutting blade's damage triggers a hormone within the grass plant that encourages growth and healing, creating a deeper green colour and more vigorous growth.
Mow with sharp blades, and only once a week; that's more than enough. If you skip a week now and then, don't mow shorter than you did before – that can be very stressful for the grass.
If growth has gone too far, do a little renovation: fertilise well and restart the regular mowing regime.
Read
more
The best tips and tricks for a lush green lawn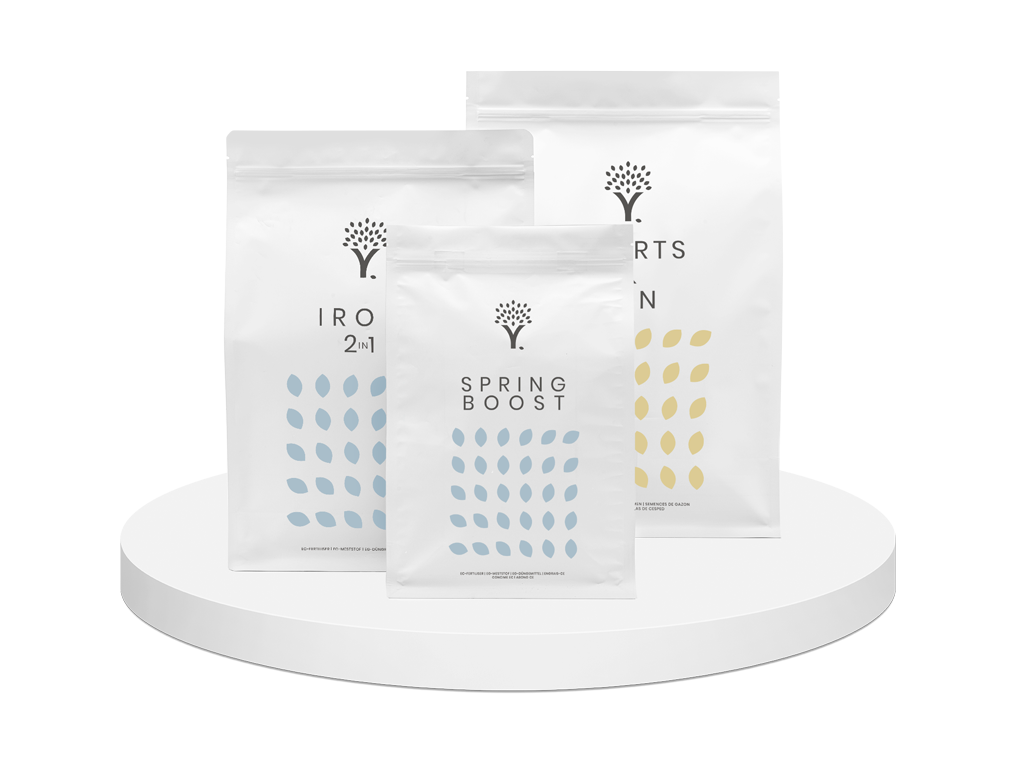 Scarifying Kit Standard
Has moss found its way into your lawn? An excellent way to get rid of this is to scarify. Our Standard Scarifying Kit contains everything you need to make your scarifying project a success – with stunning results
From:

£

36.99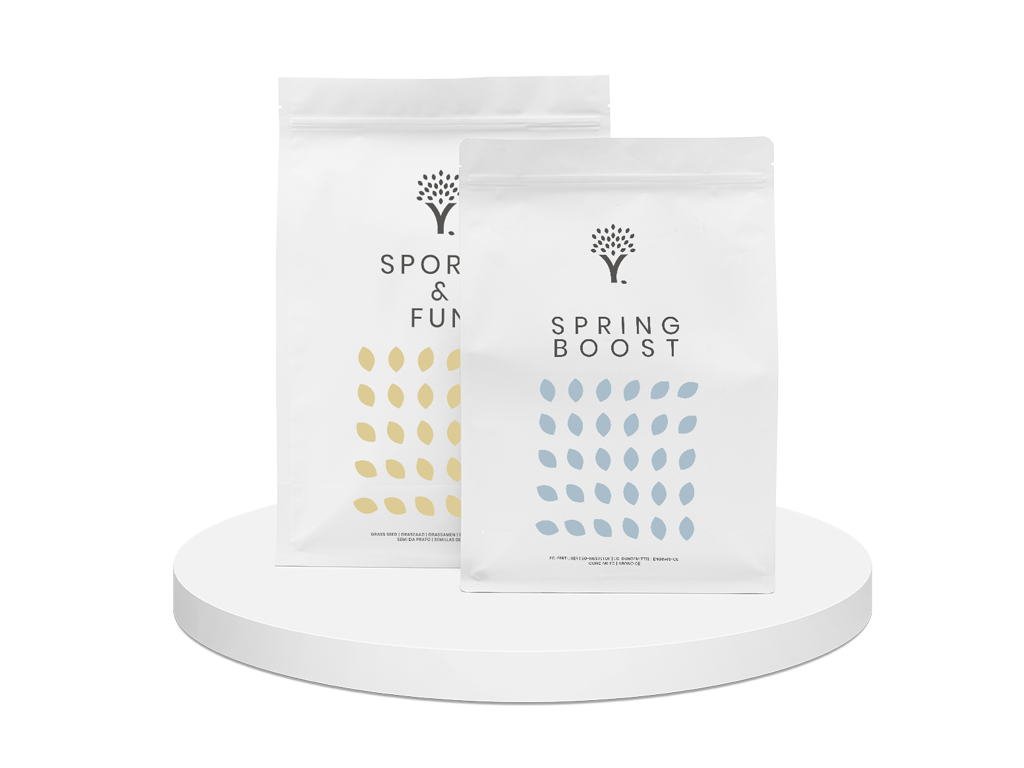 Scarifying Repair Kit
Scarification is the removal of the organic matter that chokes the roots of your lawn (such as thatch and moss). However, scarifying can stress your grass. So, after scarifying, treat your lawn with some MOOWY-style love to help it recover. Our Scarifying Repair Kit guarantees rapid, successful recovery with exceptional results.
From:

£

23.99
Top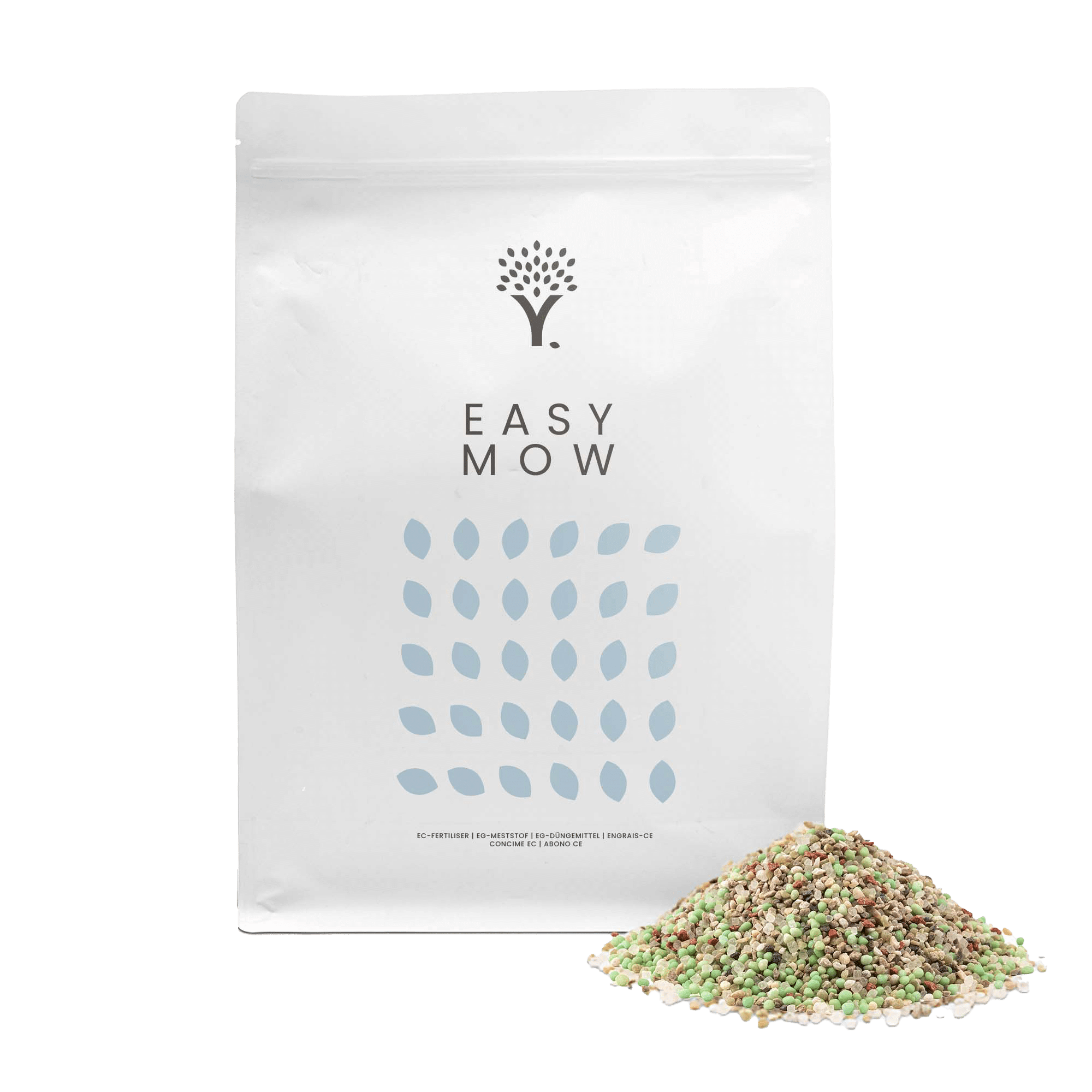 Long Lasting Lawn Fertiliser
Give your grass everything it needs without the excessive growth often associated with fertilising. MOOWY'S long lasting lawn fertiliser works for over 90 days and delivers quick results.
From:

£

13.99
SUBSCRIBE
Do you want your lawn care
calendar

?

Leave your email address and we will send you our useful lawn care calendar. It's free!
Get your lawn care calendar
Get your lawn care calendar