A feast for the senses! These scented flowers make your garden smell like heaven 
Summer flowering plants offer more than just a little colour to your garden. These are our favourite fragranced flowering plants to accompany your beautiful lawn.
Free download
Do you want a
lawn calendar?
🌱 All important maintenance moments for your lawn during the year. Leave your email and we will send you the lawn calendar for free.
Receive the lawn calendar in the mail
Enjoy a green lawn all year round!
A summer's garden is never complete without a range of sweetly-smelling scented flowers and pungent, aromatic herbs to refresh the nostrils as much as the eyes.
And whether you live in the countryside or the deepest darkest suburbia, or even if you only have a window box in a flat, it's possible to brighten up your view with delightful blooms that release delicious aromas that elevate your mood in no time.
Whether your outdoor space is shaded or in full sun, there's a wonderful range of fragrant summer plants to brighten your senses.
And that's what this article is all about: the most beautifully scented plants to transform your outdoor space with colour, texture, and smell!
Scented flowers #1: Lilac
Syringa (or lilac) produces a plethora of stunning, distinctive cone-shaped blooms, bringing whites, purples, and blue to your summer garden. And with an intense, evocative scent, lilac brings both colour and a delicious aroma to your outdoor space.
Once the edible blooms have faded, the shrub helps maintain the shape and texture of your flower beds.
Famous fragrances that feature lilac are:
Idylle by Guerlain
Love by Chloe
Lilac Path by Aerin
White Linen by Estee Lauder
Scented flowers #2: Sweet Autumn Clematis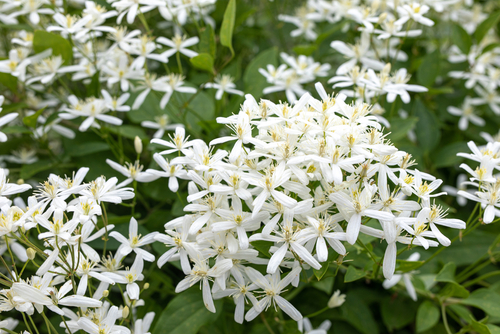 This annual clematis variety transforms its green climbing leaves into a spray of lovely star-like white blooms from late summer into autumn. The plentiful flower clusters spread a delightfully floral vanilla scent across your garden during early warm evenings.
The attractive plant grows to as much as 30ft in height, although the typical shrub is more like 15ft.
If you're looking for this particular vine to climb a wall or fence, the Latin name for Sweet Autumn Clematis is Clematis terniflora. And it returns year after year — win-win.
Scented flowers #3: Jasmine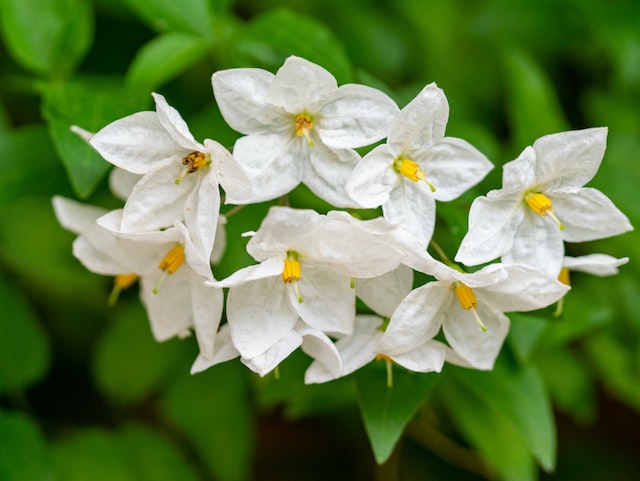 With a distinctive scent, the jasmine plant is a vibrant grower. Once established, you'll be cutting it back regularly to prevent it from overtaking the garden.
However, enjoy the heady, exotic aromas during balmy summer evenings before you consider hacking it back. Bringing gorgeous texture to a flower bed or coverage interest to an ugly fence, the delicate leaves surround tiny star-shaped blooms that emit a delicious scent all evening long.
In some UK regions, Winter Jasmine brings late-year colour and aroma. When most other plants have ended their blooming season, the Winter Jasmine treats you to many sweet-smelling blooms to brighten up your dull winter outdoor space.
The botanical oil from the jasmine plant is found in a range of famous fragrances, including:
Chanel No. 1
J'Adore, Dior
Gucci Bloom, Gucci
Scented flowers #4: Nicotiana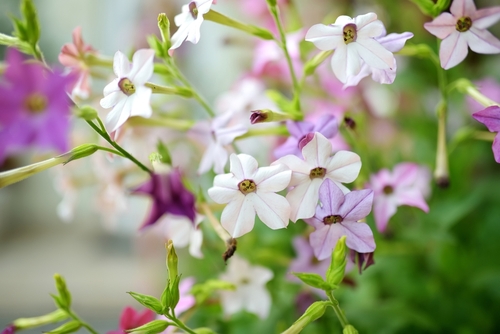 This herbaceous shrub is a member of the tobacco family, as the name suggests. But far from stinking like an old ashtray, nicotiana will bring your patio to life with its deep puce or white blooms and a heady, pungent jasmine-like scent that is most noticeable after dark.
These stunning plants thrive in pots and containers, making them an ideal choice for your outdoor dining area, adding a romantic atmosphere for those evening summer barbeques.
Scented flowers #5: Lavender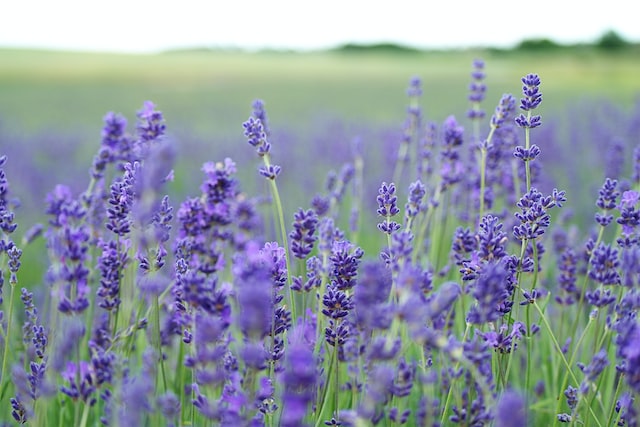 For that quintessential garden fragrance offered by hardy perennials that require very little maintenance, lavender surely must be on the list.
When placed alongside a pathway, Lavender releases its inimitable heady scent as you brush past.
Lavendula Angustifolia is one of the hardiest and easiest varieties to grow in the UK – more commonly known as "English lavender". Lavendula Hidcote is hardier still, while French Lavender (aka Lavendula stoechas) will provide beautiful colour and scent but may be more susceptible to harsh British winters.
Lavender is an excellent border plant with stunning scented flowers, offering texture and spread to your flower beds. Cut the flowers once they're blooming and bring them inside to spread the beautiful heady aroma around the home.
Scented flowers #6: Sweet pea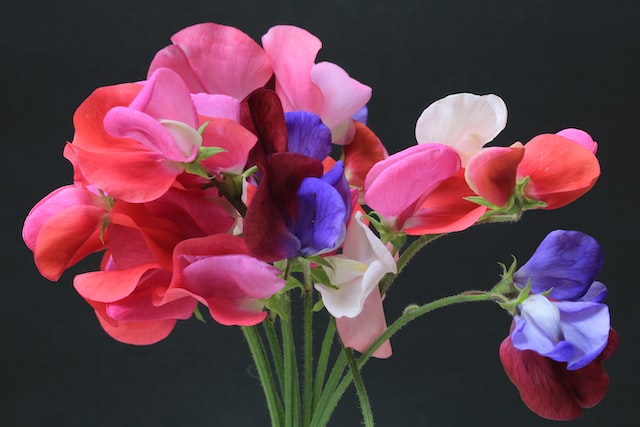 With gorgeous, brightly-coloured blooms, sweet peas emit the most heavenly aroma. And what's more, these annual plants are super-easy to grow from seed.
You'll find that many varieties self-seed, ensuring a fresh crop the following year. Alternatively, gather the seeds once they're about to fall from the plant, store them in a cool, dry place over winter, and re-plant them come spring.
Sweet peas are native to several Mediterranean islands, including Sicily and Cyprus, and are also widely found all over Southern Italy. So, planting sweet peas in your garden brings that exotic, heady scent of Mediterranean evenings to your outdoor space on warm summer evenings.
Energetic climbers, sweet peas look gorgeous grown into a cone, splaying their blooms for the bees to enjoy.
Famous fragrances associated with Sweet pea:
Issey Miyake Pleats Please
Jo Malone
Chloe Love
Scented flowers #7: Honeysuckle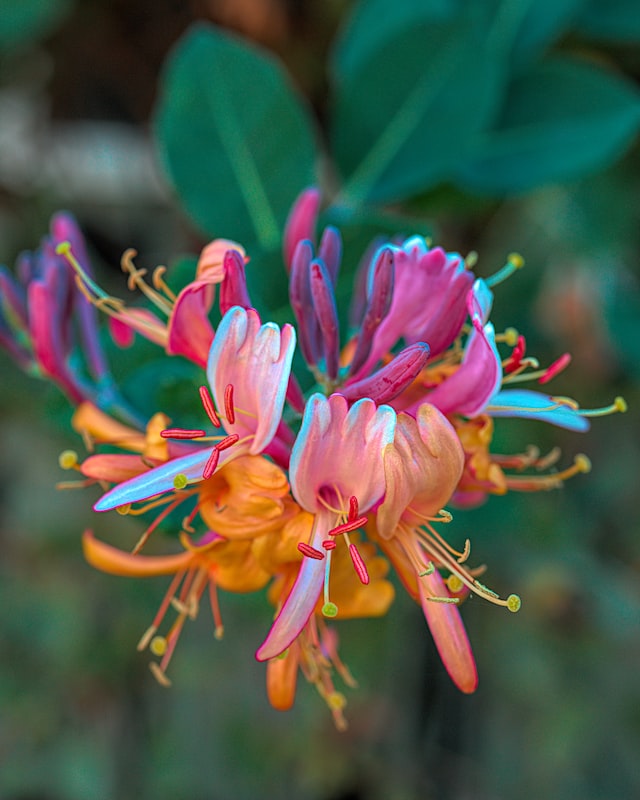 A particular favourite in the typical English garden, honeysuckle it rich with fruity, warm aroma – tinged with a hint of ripe citrus and honey.
Enthusiastic climbers, these fast-growing plants provide colour and plenty to tempt the bees with their distinctive delicate scented flowers that proudly display their stamen. A perfect partner for a pergola, fence, or wall, honeysuckle makes a fabulous addition to a patio while releasing a delicious aroma during warm, sunny days.
Honeysuckle scent features heavily in:
Modern Muse, Estee Lauder
Wildfox Eau de Parfum
10 Crosby Drunk on Youth, Derek Lam
Scented herbacious plants: Mint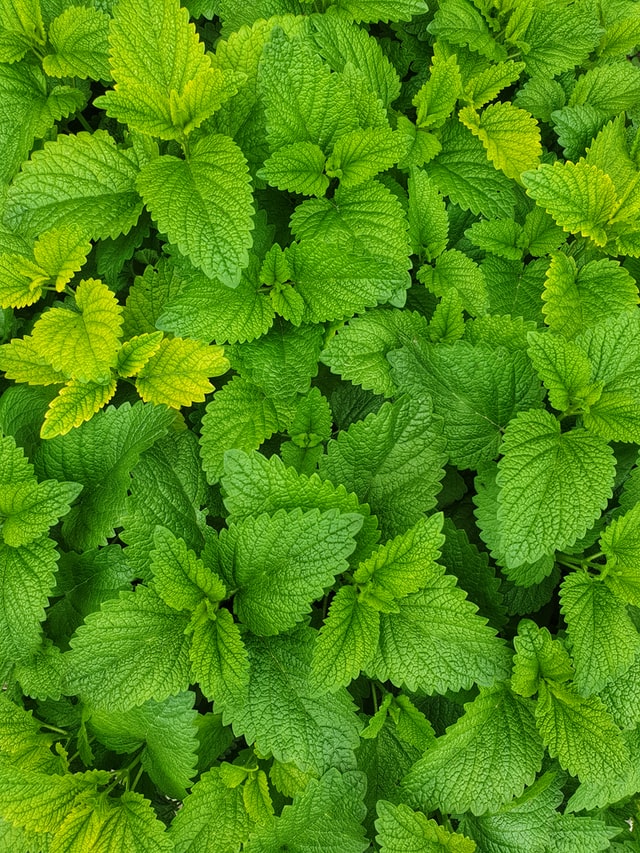 Offering a rainbow of delightful scents, mint plants provide a fresh tinge of traditional mint and spearmint to your garden air with distinct hints of lemon and pineapple.
Once established, mint plants grow fiercely, so you might want to cut them back a little each year. Don't waste the offcuts, though — add them to a glass of water and leave to steep for an hour or so for a lovely, refreshing mint water. Of course, mint is one of the principal ingredients of everyone's favourite summer cocktail, the mojito!
Lining a path, the refreshing aroma of mint spreads to your nostrils as your legs brush past. Delightful!
Scented flowers #9: Gardenia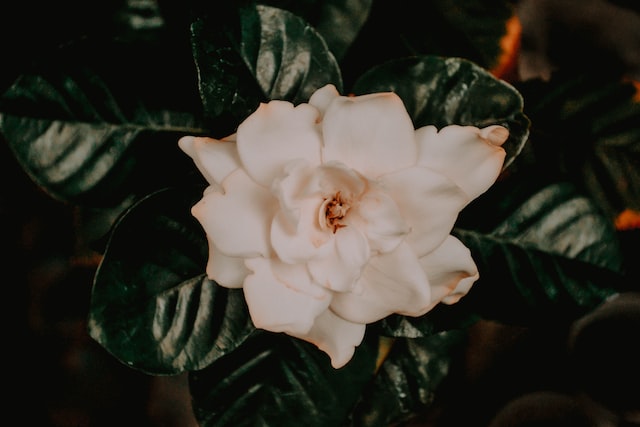 Gardenia has both attractive foliage and gorgeous little rose-like blooms. Equally happy in pots, containers, or even indoors, gardenia thrives in acidic soil, making them a perfect companion plant around pine trees whose needles acidify the surrounding earth.
Gardenia can be a challenge to grow in a flower bed. It's easier to control the soil in a pot or container, so if you struggle for success in the earth, try transferring your gardenia into a suitable container.
The flowers release an incredible, fresh scent, with a woody floral note that makes this plant a staple of many of the most popular perfumes and lotions — similar in fragrance to jasmine or ylang ylang.
Famous perfumes containing gardenia extracts:
Flora Gorgeous Gardenia, Gucci
Amarige, Givenchy
Tocca Florence
Scented flowers #10: Rhododendron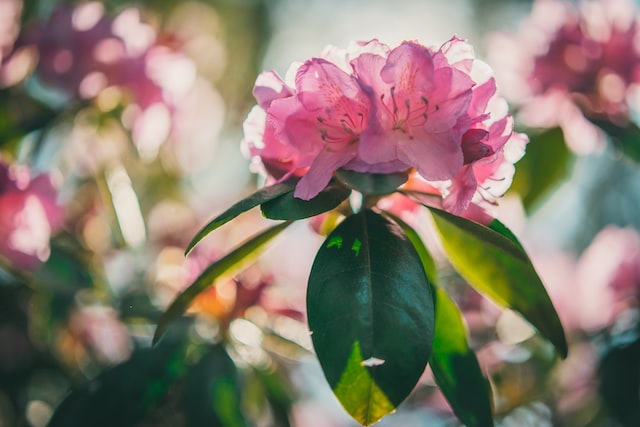 Rhododendrons burst into life in the summer, brightening your garden with clusters of pink, violet, or white scented flowers. Grown in either shrub or tree varieties, rhodies grow BIG. It's not uncommon to find large areas of British woodland overtaken by rhododendrons.
The aroma is sweet and subtle but wafts in your direction as soon as you step foot in your garden. The fragrance is tinged with a spiciness that brings to mind cloves and carnations.
Get planting! Or do you have any questions?
We hope you've enjoyed our little foray into the delights of garden scented flowers that release delightful fragrances around your garden in the summer.
If you have any questions, don't hesitate to get in touch.
We love hearing from you, and we'll return your message as soon as we possibly can.
Thanks for reading.
Your answer will be displayed on the site and the interested party will be notified by email.
Have a question or want to share your experience? Leave us a comment.
Read
more
The best tips and tricks for a lush green lawn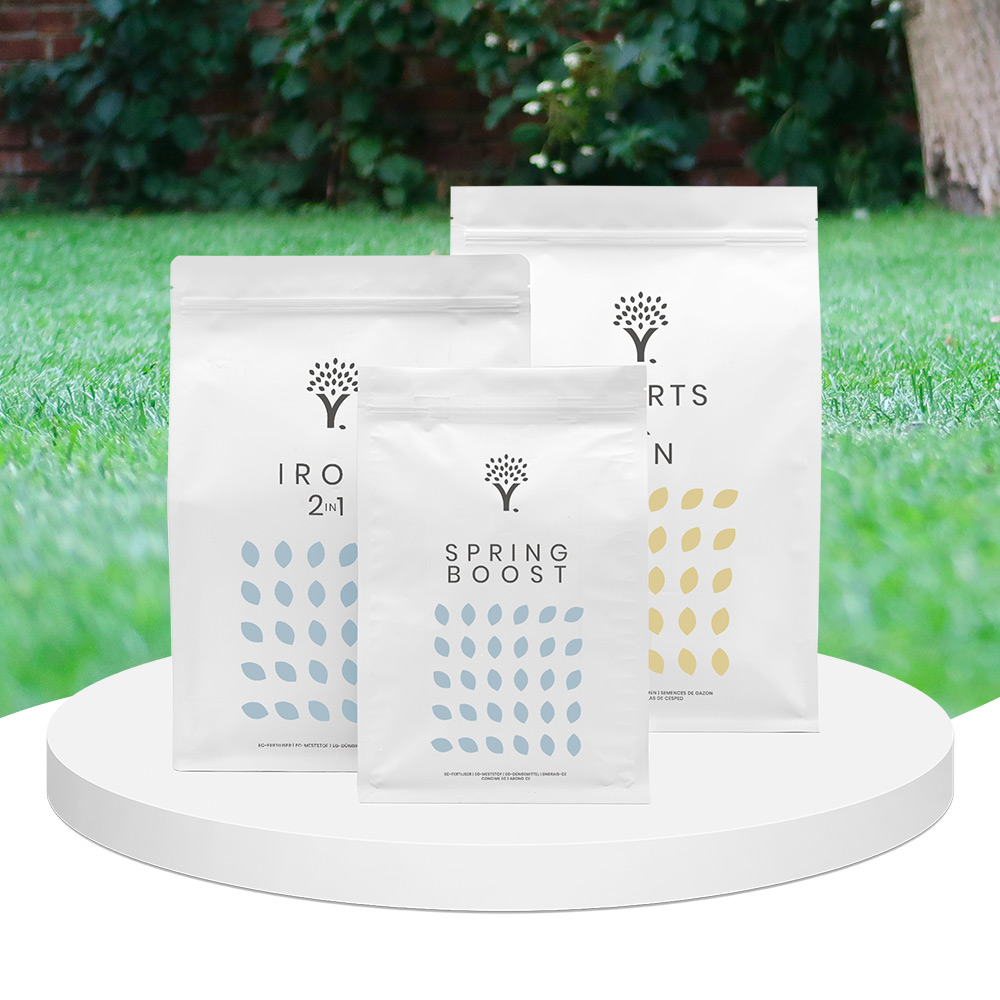 Scarifying Kit
All products after scarifying | Quickly restores the lawn after scarifying | Outsmart weeds quickly with the use of this kit
From:

£

39.99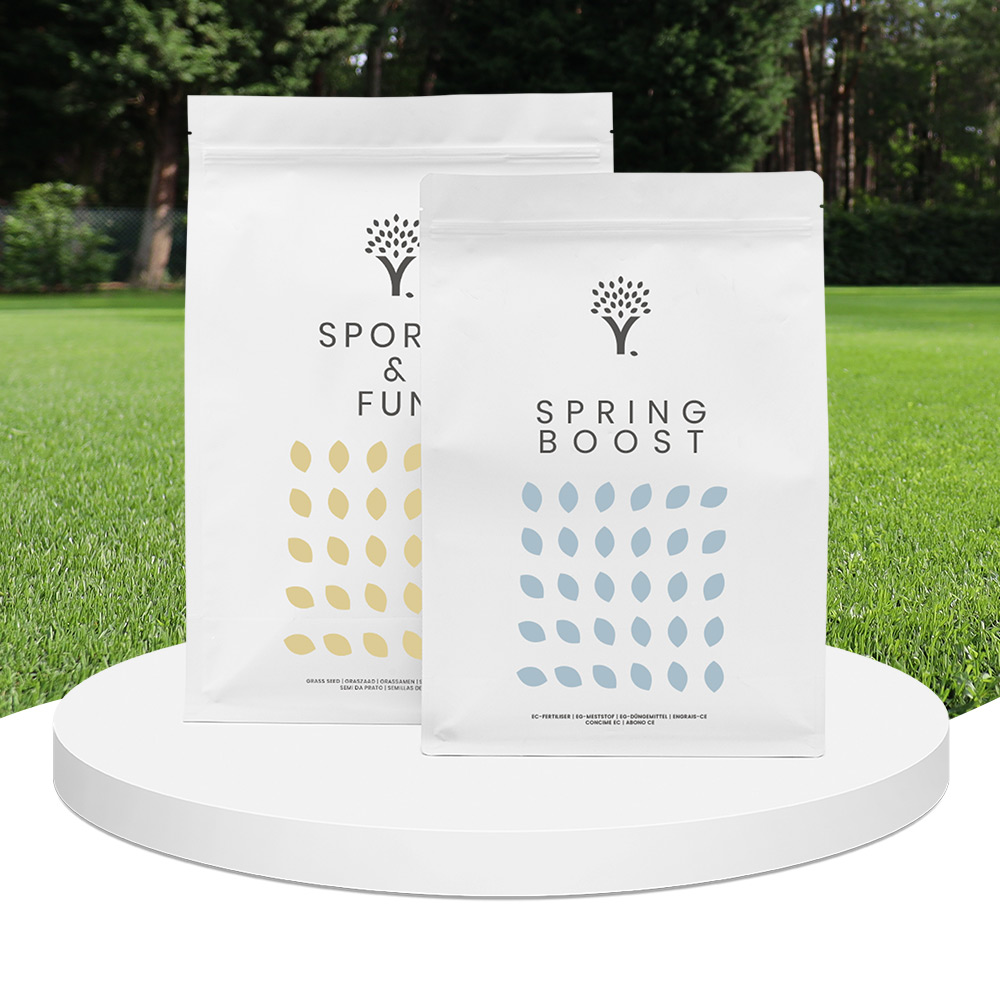 Spring Lawn Care Kit
MOOWY's choice for the spring | Quick recovery of your lawn after winter | A strong lawn prevents weeds
From:

£

25.99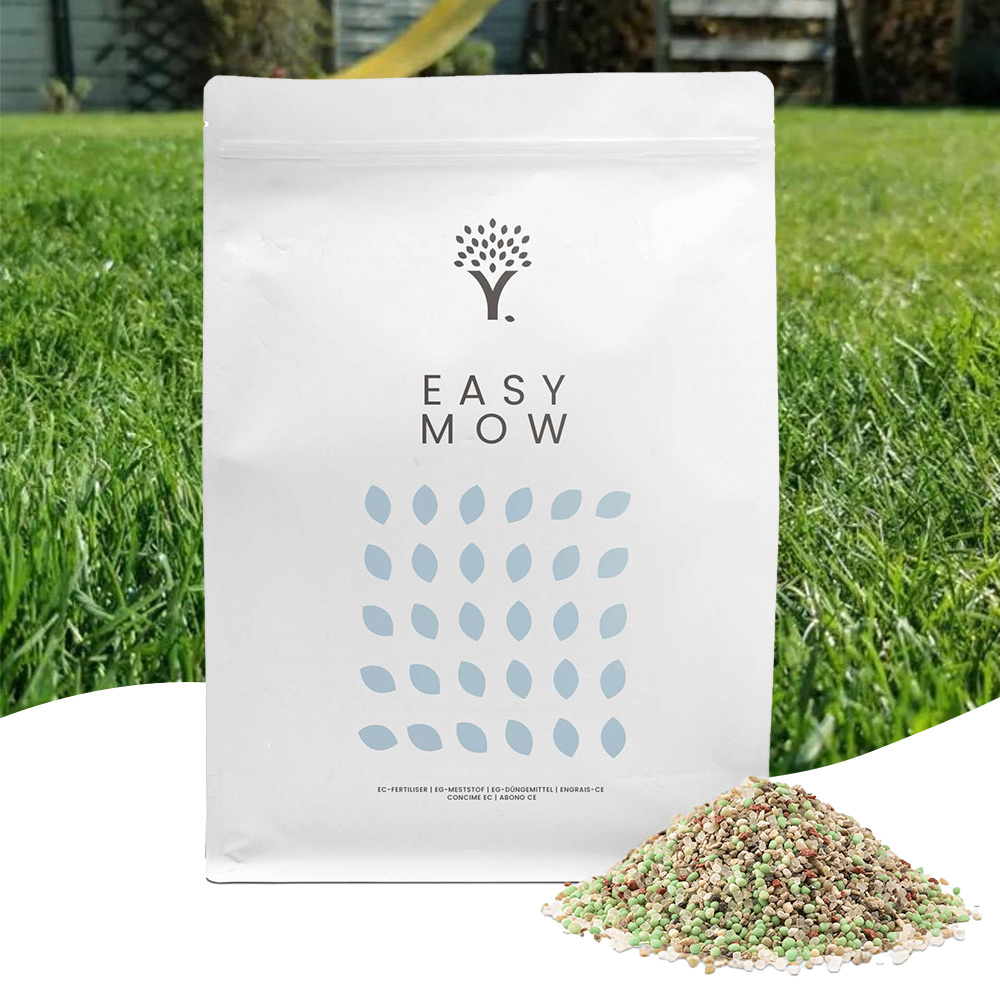 Long Lasting Lawn Fertiliser
Effective for 90 days | See results in 14 days! | Suitable for all types of grass and soil
From:

£

13.99
Free download
Do you want a
lawn calendar?
🌱 All important maintenance moments for your lawn during the year. Leave your email and we will send you the lawn calendar for free.
Receive the lawn calendar in the mail
Enjoy a green lawn all year round!