Spring cleaning garden ideas!
Spring has arrived! But there's work to do before you start sitting in your garden.
Free download
Do you want a
lawn calendar?
🌱 All important maintenance moments for your lawn during the year. Leave your email and we will send you the lawn calendar for free.
Receive the lawn calendar in the mail
Enjoy a green lawn all year round!
Throw open your doors, and take a deep breath. Aaah! Spring.
The first warm rays of sunshine, the birds a-chirping, and the smell of freshly cut grass. It's all part of this joyous time of year.
But before you enjoy sitting in a deck chair with a good book, there's a little work to do after the long winter.
Get your garden ready for spring!
It's time to tidy up your garden. So, roll up your sleeves, and get your garden ready for the new season.
Clear moss and algae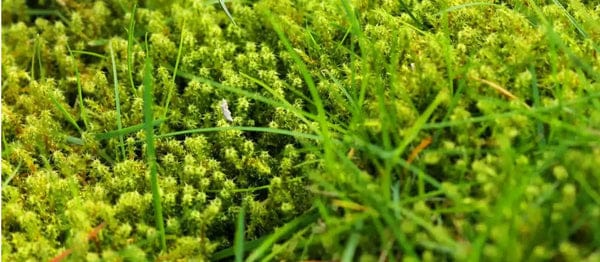 Mosses and algae develop over the wet, cold winter – making an unwelcome appearance on your lawn, but also over your patio and garden furniture.
Of course, moss and algae are unattractive, but they're also slippery, so it's a good idea to clean up for the new season.
So, remove the slipperty mess with cleaning vinegar or washing up liquid – or better still, get the pressure washer out and start spraying.
Find out how to tackle moss in your lawn – it's time to start scarifying.
Reinstate your borders
Your flowerbeds are probably looking a little bare and weedy, so it's time to get weeding and re-edging your lawn.
Remove old plant debris and pull up the weeds. Use a hoe to loosen the earth between your plants to help aerate the soil.
TOP TIP: Chop up your flowerbed debris finely, and sprinkle it between your plants – it makes great mulch to help retain moisture and return nutrients to the soil.
Deadhead your daffodils
When the daffs appear, it's truly a sign of spring. But those sunny little heads don't last too long, so when the blooms fade, remove them – this prevents the plant from putting its energy into new seed formation, which depletes the bulb.
The more energy the bulb retains, the more flowers you'll enjoy next year.
How to remove the flowers? Just grasp the stem at the bottom, and pluck the flower away.
Trees and shrubs
Check your trees and shrubs for damage, and remove dead branches. Branches that have a little yellow or green along the stem will recover but cut away any light, twiggy branches.
Remove fallen leaves from around the base of the plant and throw them in your compost heap. This helps minimise the risk of disease.
Feed the birds
If you fed the birds over the winter, good on you! But it might be time to throw away the remnants of any fat balls and peanuts – otherwise, they'll go mouldy and attract pests.
The birds will feast on insects as they emerge in early spring. Lucky them!
Clean your pond
Clean out garden debris, such as leaves and twigs, that may have fallen into your pond over the winter. Prune your pond plants, and check and clean the water filter.
Lawn tasks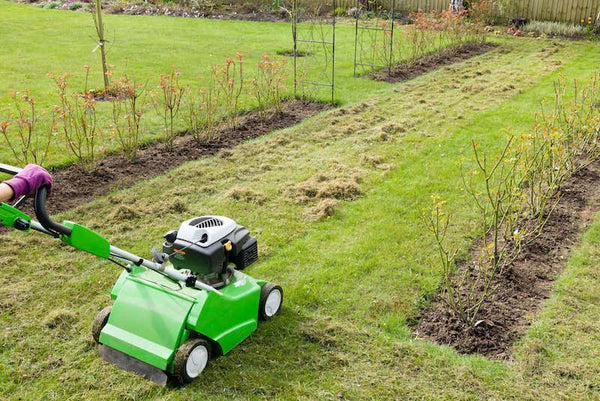 Your grass doesn't grow during the winter, but it may have developed moss, weeds, and unevenness during the cold season.
So, it's a good idea to aerate and scarify to remove the thatch layer that develops over your soil during winter.
Use a scarifying rake or a scarifying machine to remove the dead grass and moss from your lawn. This brings air into the soil and ensures the earth can absorb water and nutrients.
Don't be alarmed – it will look like you've destroyed your lawn. It will recover. Lend a hand by fertilising and overseeding with high-quality lawn seed.
TOP TIP – Wait until the soil temperature has reached 10°C before scarifying. This will help your lawn recover more quickly and the seed to germinate. Remember, the soil warms up more slowly than the air – use a soil thermometer to make sure.
The first mow of the year
Don't be tempted to mow your lawn very short after the winter. Never remove more than 1/3 of the blade's length in one go, or you'll risk damaging the plants. Mow it no shorter than 6cm for its first mowing, then gradually lower the cutting blades with each subsequent mowing.
Have a great spring!
We hope you can enjoy your lawn this spring. Check our Help & Advice section for all the gardening tips you'll need this year.
Thanks for reading.
Your answer will be displayed on the site and the interested party will be notified by email.
Have a question or want to share your experience? Leave us a comment.
Read
more
The best tips and tricks for a lush green lawn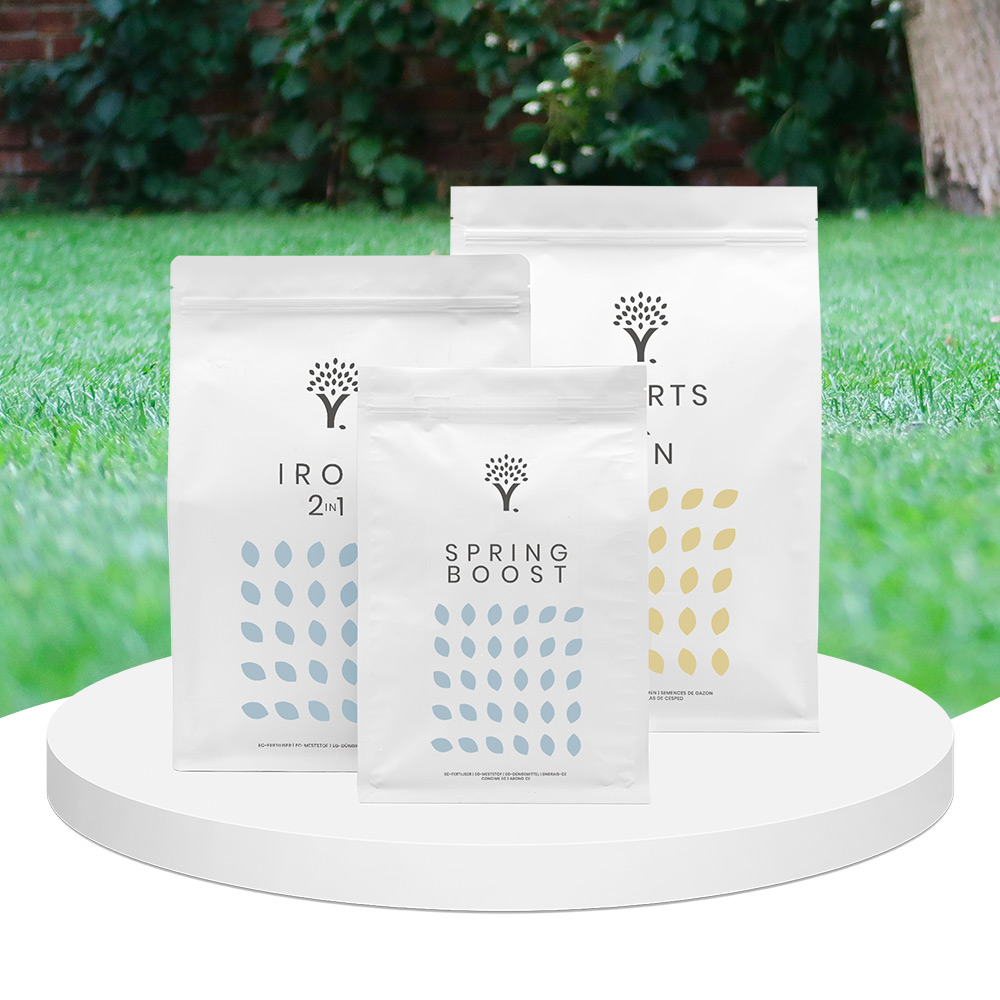 Scarifying Kit
All products after scarifying | Quickly restores the lawn after scarifying | Outsmart weeds quickly with the use of this kit
From:

£

39.99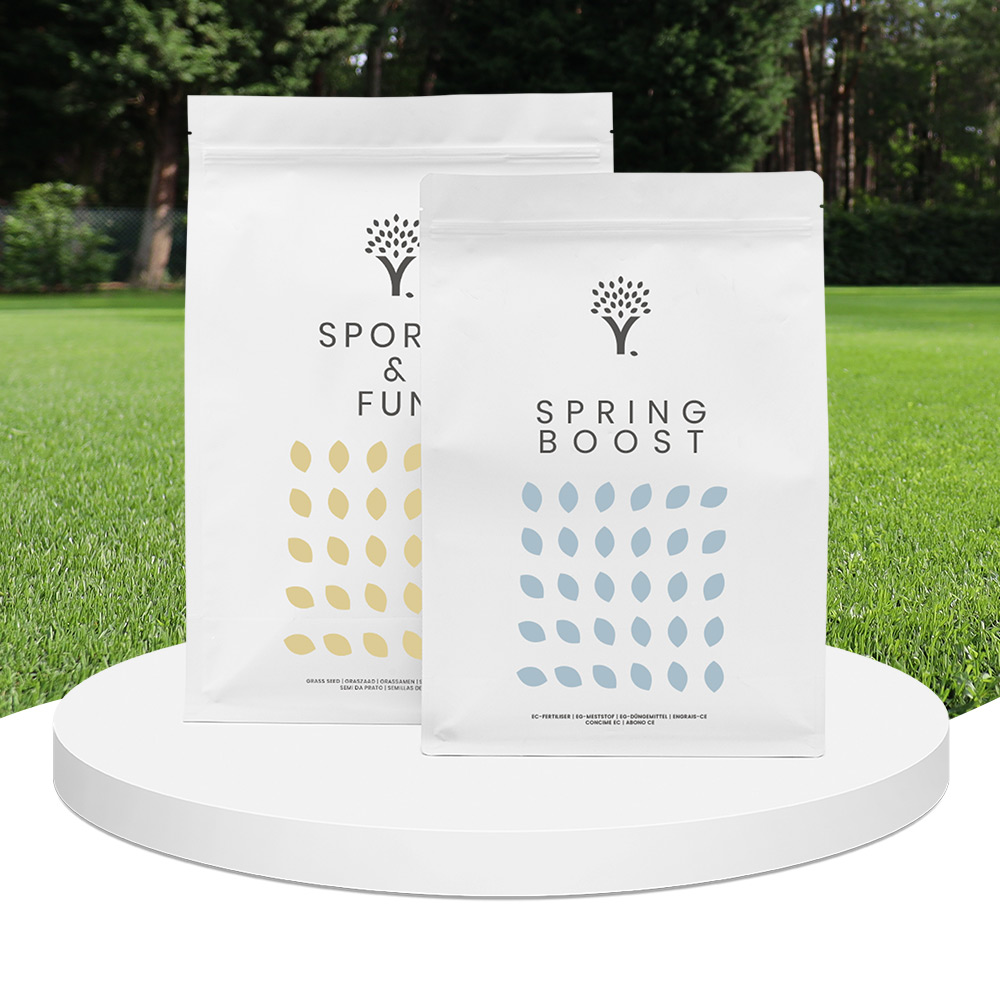 Spring Lawn Care Kit
MOOWY's choice for the spring | Quick recovery of your lawn after winter | A strong lawn prevents weeds
From:

£

25.99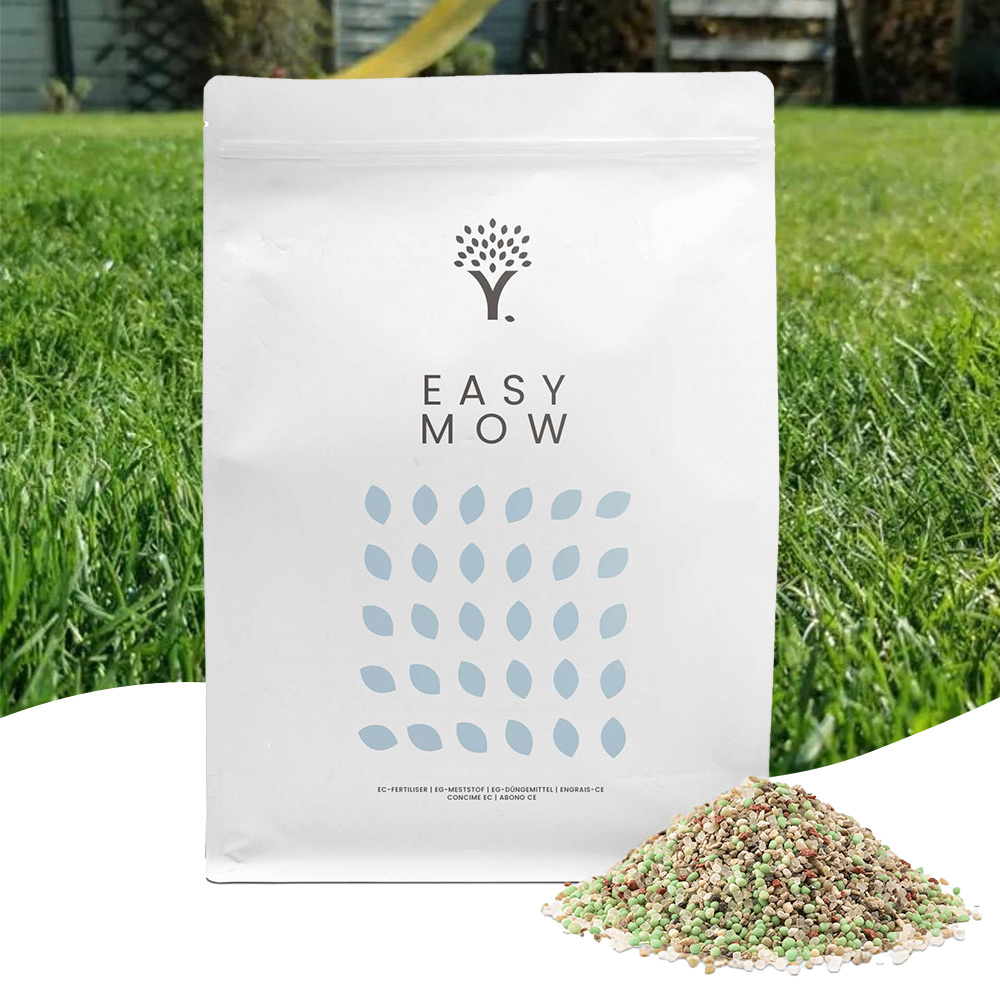 Long Lasting Lawn Fertiliser
Effective for 90 days | See results in 14 days! | Suitable for all types of grass and soil
From:

£

13.99
Free download
Do you want a
lawn calendar?
🌱 All important maintenance moments for your lawn during the year. Leave your email and we will send you the lawn calendar for free.
Receive the lawn calendar in the mail
Enjoy a green lawn all year round!