4 Tips for more Ergonomic Gardening! 
Gardening is excellent exercise and great for your state of mind. But you can end up with joint pain and muscle strain if you're not careful. Check out our top tips for more ergonomic gardening.
Free download
Do you want a
lawn calendar?
🌱 All important maintenance moments for your lawn during the year. Leave your email and we will send you the lawn calendar for free.
Receive the lawn calendar in the mail
Enjoy a green lawn all year round!
Gardening is excellent exercise and massively beneficial to your mental health. But occasionally, we all bend down or stand up too quickly, and before we know it, we've done our back in or gone dizzy. Ergonomic gardening is an approach to avoid injury while allowing us to get the most out of our favourite outdoor activity.
Ergonomic gardening comes from that same safe space of protection, helping you protect your back and your knees during the sometimes strenuous gardening work.
This article explores four tips for more ergonomic gardening, helping you avoid back pain, stiff muscles, and fatigue while you tend to your beloved garden.
Tip 1: Create an ergonomic garden environment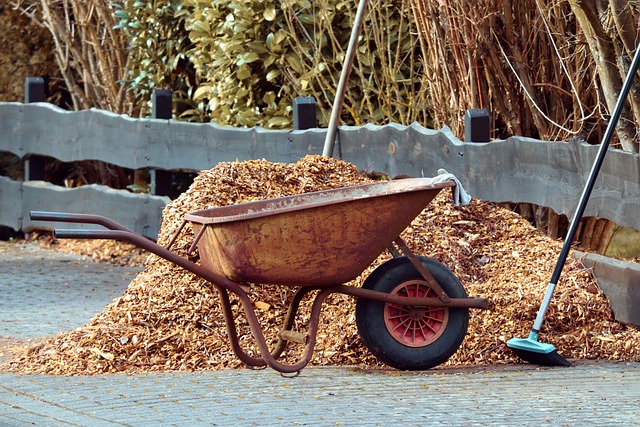 Ergonomic gardening begins by looking at your current environment and exploring adaptations that support and protect your body.
Consider the following:
Height
Choosing the right height for your planters, work tables, and work surfaces prevents hunching, which can aggravate your back and shoulders.
It's not always possible to raise plants to waist height, but the higher you can elevate them, the better.
Sun and shade
Most of us love gardening because we get a bit of sun on our skin and fresh air into our lungs. But too much sun is harmful to the skin and can cause health problems later on down the line.
So, make sure your garden has both sunny and shady areas — this way, you can enjoy the sun's warmth but rest in the shade when you're tired.
Walking and working space
Is your garden a haphazard obstacle course? Do you have tools strewn across your shed or greenhouse? Is your patio full of pots that present potential trip hazards?
For safer working, ensure you have space to move freely without obstacles. Avoid crowded and cramped spaces that constrain your movements.
Tip 2: Use ergonomic gardening tools
MOOWY's Ergonomic Weed Picker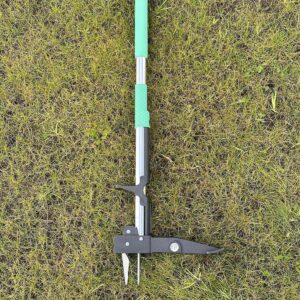 MOOWY's Ergonomic Weed Picker
Weed Picker
Dig up weeds from the roots while you stand!
Helps avoid forward bending or kneeling
Prevents back pain and knee injury
View Product
Some tools take the back pain out of garden work, while others exacerbate potential problems.
Some tips for choosing the right tools:
Hand tools
Choose hand tools with ergonomically-shaped handles that fit comfortably in your hand. This can help reduce wrist and joint strain.
Opt for non-slip handles that provide a firm grip.
Long handles
One of the main problems with gardening is that most of the work requires crouching and forward bending because — let's face it — gardening work is usually underfoot.
So, choose rakes, hoes, and spade with longer handles that allow you to stand upright, reducing the amount of bending. This helps prevent knee and back injuries.
And if you use power tools, ensure the device is well-balanced and has a comfortable, safe grip.
Tip 3: Move ergonomically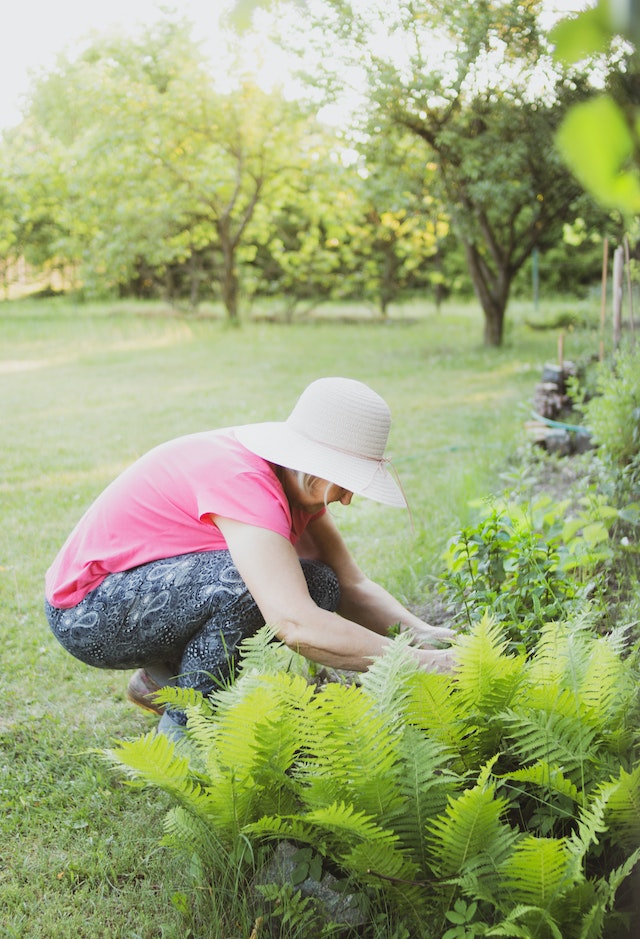 Sometimes, you can equip yourself with all the right gear, but you can injure yourself if you're not mindful of your movement.
Some tips:
Posture
There's lots of crouching, hunching, and reaching involved in gardening, so maintaining good posture is essential.
For example:
Bend your knees when lifting heavy objects
Keep your back straight while bending forward
Avoid hunching or bending for long periods
Variation
Alternating between different tasks can help avoid repetitive strain. So, regularly alternate between separate tasks, helping reduce stiffness and fatigue from repeated movements.
And take regular breaks while working to give your joints a rest.
Lifting
Unfortunately, there's quite a lot of lifting involved in gardening. So, if you need to lift heavy objects, bend your knees and keep the load close to your body.
Lift with your legs rather than your back. And, if necessary, ask someone else for help!
Tip 4: Balance your gardening activity with rest!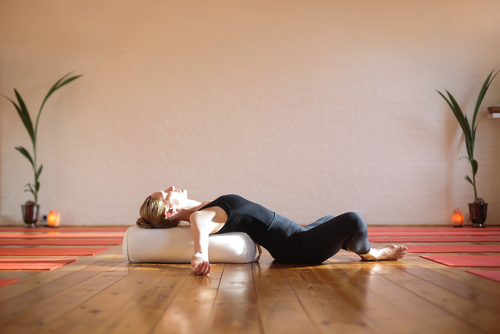 After a long day of gardening, it's essential to treat yourself to some rest time.
Here are some tips to help you relax after gardening:
Hot and cold
Muscles can be stiff after a day of gardening, so try hot and cold therapy to reduce muscle tension.
A hot shower or warm bath can help with stiff muscles, while an ice pack (or even an ice massage!) can reduce inflammation and swelling.
Stretching and relaxation exercises
Develop a proper stretching regime to help your muscles recover after a day's work in the garden. But follow some guidance because you can do more harm than good if you over-stretch.
Consider a bit of Restorative Yoga — a method of yoga that requires almost zero effort yet uses blocks, bolsters, blankets, and belts to help the body recover from exertion.
Rest and sleep
You probably won't have a problem getting to sleep after gardening — all that fresh air and physical activity should help you drop off in no time.
A good night's sleep is essential for your body's recovery, and gardening is one of the best ways to de-stress — so the effort will be worth it if you have trouble sleeping.
Gardening fun is guaranteed with ergonomic gardening!
With these valuable tips, you can say goodbye to back pain and discomfort for good. Create a garden environment that supports your body, use appropriate tools and give yourself the care you deserve.
By focusing on ergonomic gardening, you can transform your outdoor space into a place of enjoyment, relaxation and well-being.
Step into the world of ergonomic gardening and experience the joy of your favourite gardening hobby without the pain and strain!
Your answer will be displayed on the site and the interested party will be notified by email.
Have a question or want to share your experience? Leave us a comment.
Read
more
The best tips and tricks for a lush green lawn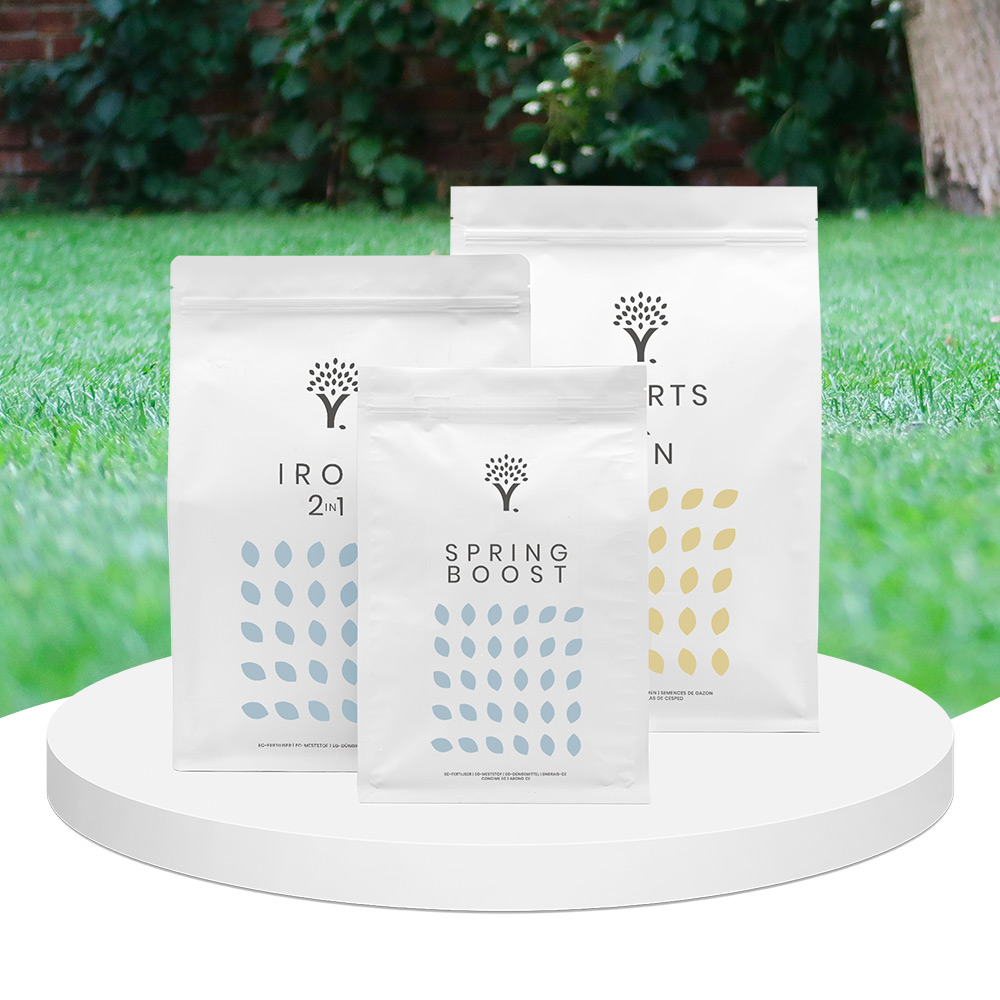 Scarifying Kit
All products after scarifying | Quickly restores the lawn after scarifying | Outsmart weeds quickly with the use of this kit
From:

£

39.99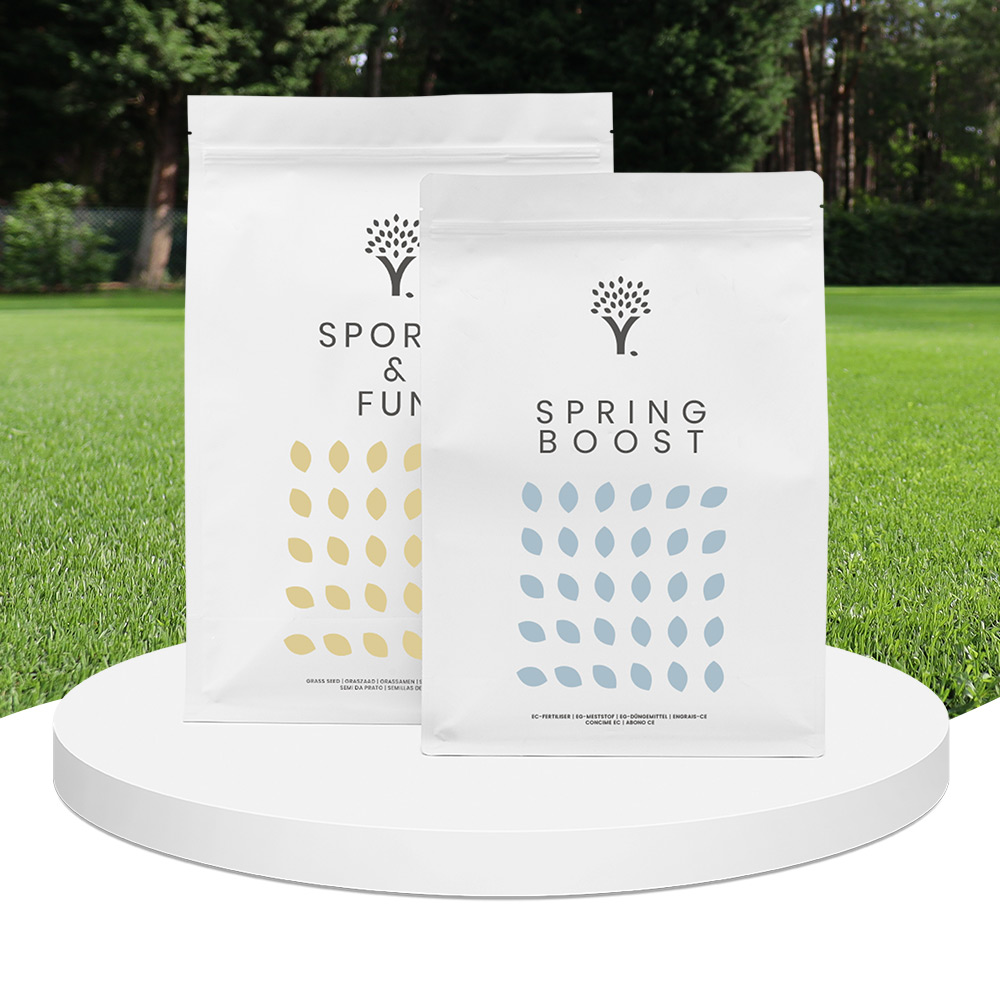 Spring Lawn Care Kit
MOOWY's choice for the spring | Quick recovery of your lawn after winter | A strong lawn prevents weeds
From:

£

25.99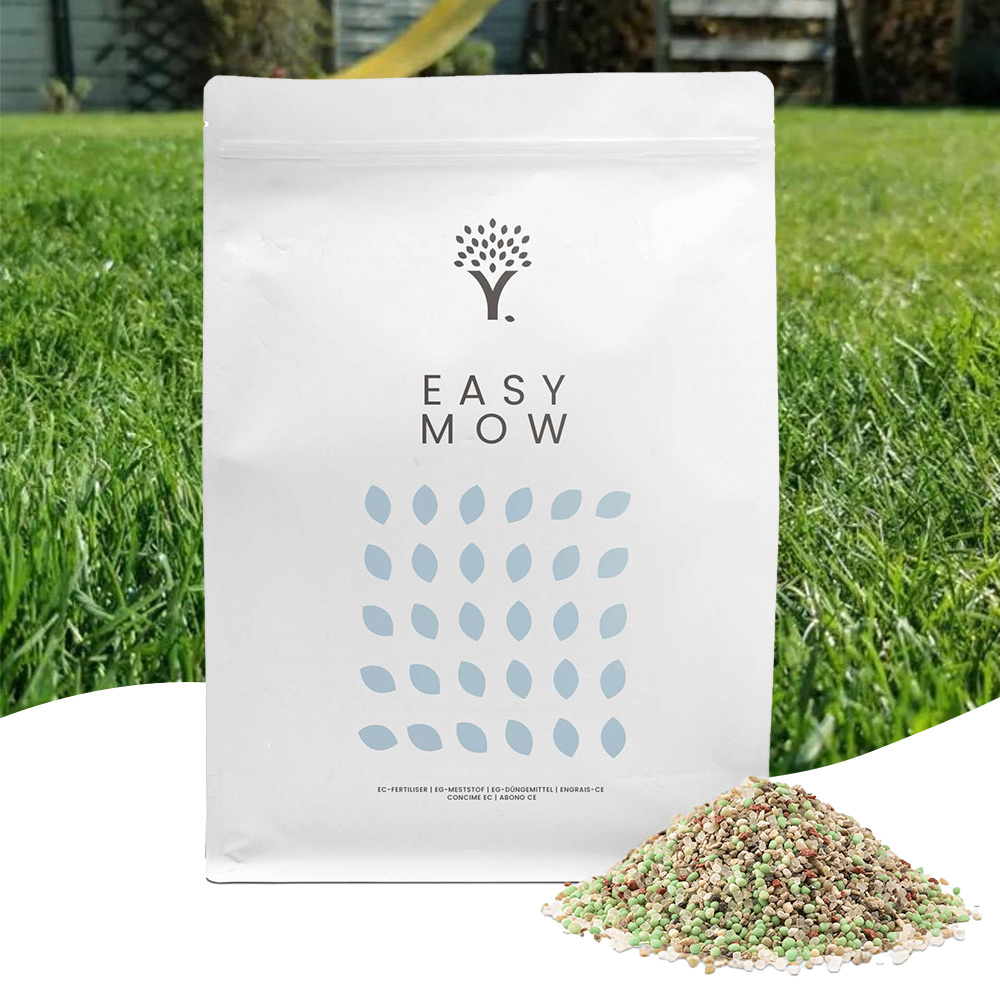 Long Lasting Lawn Fertiliser
Effective for 90 days | See results in 14 days! | Suitable for all types of grass and soil
From:

£

13.99
Free download
Do you want a
lawn calendar?
🌱 All important maintenance moments for your lawn during the year. Leave your email and we will send you the lawn calendar for free.
Receive the lawn calendar in the mail
Enjoy a green lawn all year round!