Garden maintenance — all the garden tips for a beautiful gardens
Gardening is a fun activity that keeps you physically and mentally fit. Find out about the most essential garden maintenance tasks.
Free download
Do you want a
lawn calendar?
🌱 All important maintenance moments for your lawn during the year. Leave your email and we will send you the lawn calendar for free.
Receive the lawn calendar in the mail
Enjoy a green lawn all year round!
It's spring! So, if you want a beautiful garden all year round, it's time to get started on those essential gardening tasks. Read on for garden tips that will transform your outdoor space this year.
But how exactly should you maintain your garden for optimal results?
Well, that's why you're here because, in this blog, we'll share our top tips for a beautiful garden all year long. (Don't forget your patio!)
Garden maintenance begins with your lawn
Most gardens are 90% lawn and 10% flowerbeds, patios, etc. So, it doesn't matter how glorious your summer blooms are; if your lawn looks grotty, it's all your guests will see as they enter your garden.
And a healthy garden turf requires some considerable work. So, these are the essential lawn care tasks to remember every year:
1. Scarify your lawn
Your lawn often develops a fairly healthy thatch layer of moss and decomposing organic material over the winter. Well, we say healthy: the thatch layer will actually suffocate your lawn of air and nutrients if allowed to remain.
So, springtime is the ideal time of year to scarify — that's removing the thatch layer to help aerate the topsoil and let your turf breathe again.
Use a dethatching rake or an electric scarifier to clear the moss and thatch. It will look disastrous at first, but you'll have beautiful fresh growth within a couple of weeks, and your lawn will bounce back beautifully within a month.
Read our expert's guide to scarifying your lawn for more information.
2. Overseed your lawn
After scarifying, I recommend laying down fresh lawn seed to help develop a beautifully dense turf for the rest of the year.
Remember, a dense turf is a healthy lawn, leaving no space for weeds to develop. Remove weeds and debris before overseeding and prepare the surface for a nice flat terrain.
Wait until March before overseeding to ensure the soil is warm enough to trigger germination.
For more information about overseeding, check out our expert's guide.
3. Sprinkle lime
Lawn Lime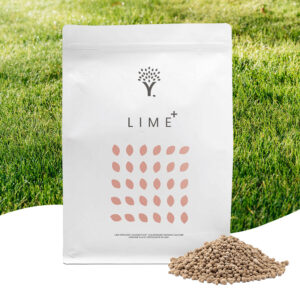 Lawn Lime
Lawn Lime
Promotes nutrient absorption
Invisible after application – fine grain
Quickly absorbed & neutralises acidic soil
View Product
One thing is essential for your lawn: the right soil acidity. So, lime is the saviour of all acidic lawns. 
Over time, your soil becomes more acidic, which makes your garden perfectly hospitable to weeds, but not so comfortable for your grass plants.
So, adding garden lime improves the soil condition while ensuring that your grass plants adequately absorb nutrients (such as fertilisers).
Sprinkle lime twice a year for best results — once in February/March, then in October/November.
Find out how to beautify your lawn with lime.
4. Fertilise your lawn
A lawn needs nutrition, so fertilise it three-to-four times a year. Give the first feed in spring, then in early summer. Repeat in late summer, then once more in the autumn.
Check out our many articles about fertilising your lawn.
5. Mow your lawn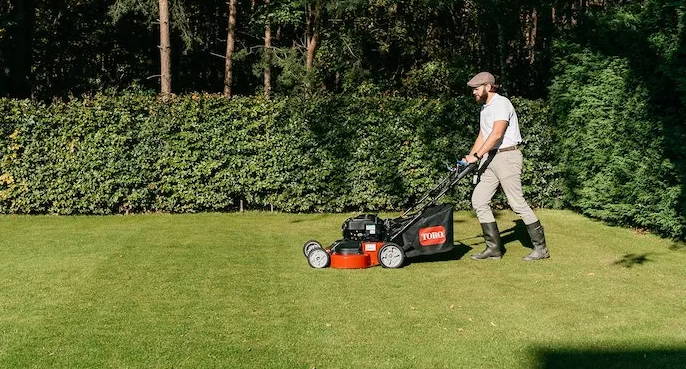 Mow regularly for a nice, dense lawn all year round. Once you've overseeding (see step 2), you should mow more often — around once a week. And don't forget to mow well before the winter sets in.
Always mow when the grass is dry, and wait for late afternoon to prevent the exposed grass tips from drying out.
Make sure your cutter blades are sharp. Dull blades tear the grass, causing unsightly yellow tips and leaving the grass plant open to infection and disease.
Never cut more than ⅓ of the grass blade's length in one go, and don't forget to trim your lawn's edges for that extra neat appearance.
Check out our expert's guide to mowing your lawn.
6. Keep your lawn watered
Your lawn needs sufficient moisture throughout the summer. So, use a garden sprinkler if you haven't had rain for a week or so.
How much should you water your lawn? Find out in our comprehensive guide to watering your grass plants.
Lawn doctor Louis says:
Look after your lawn, and it will be beautiful all year round!
Garden tips – plant maintenance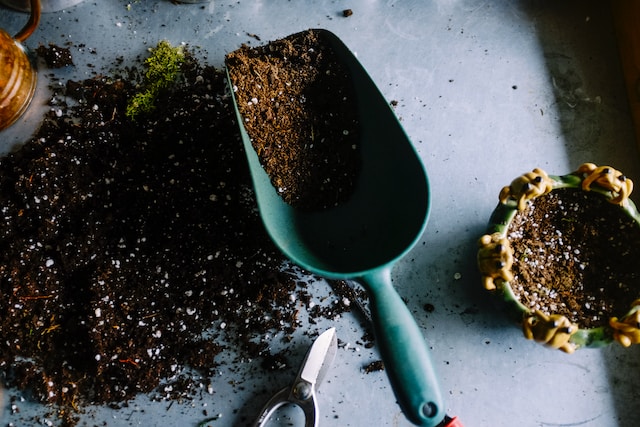 Once you've got your lawn looking tip-top, you should take care of your bedding plants and pots.
Make sure your plants have enough room to grow in the spring, transplanting them elsewhere if another plant is encroaching on its space.
Trim your plants wherever necessary — by pruning, you'll keep them in shape and prevent uncontrollable growth. Additionally, pruning improves flowering — so get chopping for stunning flowerbeds and pots.
Garden tips – maintain your patio
Your terrace probably looks a bit dirty, tired, and neglected after the winter. You may find moss growing over your tiles, which makes them slippery and hazardous. So, sweep your patio first, then remove stubborn residue with a stiff brush or pressure washer.
Garden maintenance — do it yourself or outsource it?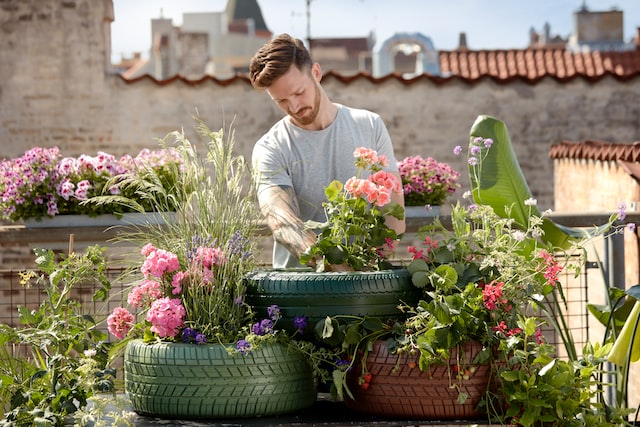 Your garden only looks fantastic if you have time to dedicate to it. However, if you're time-poor, it could be an idea to hire a gardener to do most of the work for you.
It's often better to outsource large jobs, such as pruning bushes and trees, if you're unsure what you're doing. That way, you'll get a beautiful garden without the typical mistakes novice gardeners make with DIY garden tasks.
However, gardening is fun and excellent for your mental and physical health. And you don't need "green fingers"; there are plenty of step-by-step resources in our Help & Advice section for literally every garden task.
So, consider saving money by developing your gardening habit — you might just fall in love with getting your hands dirty.
Any questions?
I hope this whistle-stop guide to garden maintenance is helpful, but if you have questions, don't hesitate to get in touch.
And don't forget to check out our website's Help & Advice section.
Thanks for reading, and happy gardening!
Your answer will be displayed on the site and the interested party will be notified by email.
Have a question or want to share your experience? Leave us a comment.
Read
more
The best tips and tricks for a lush green lawn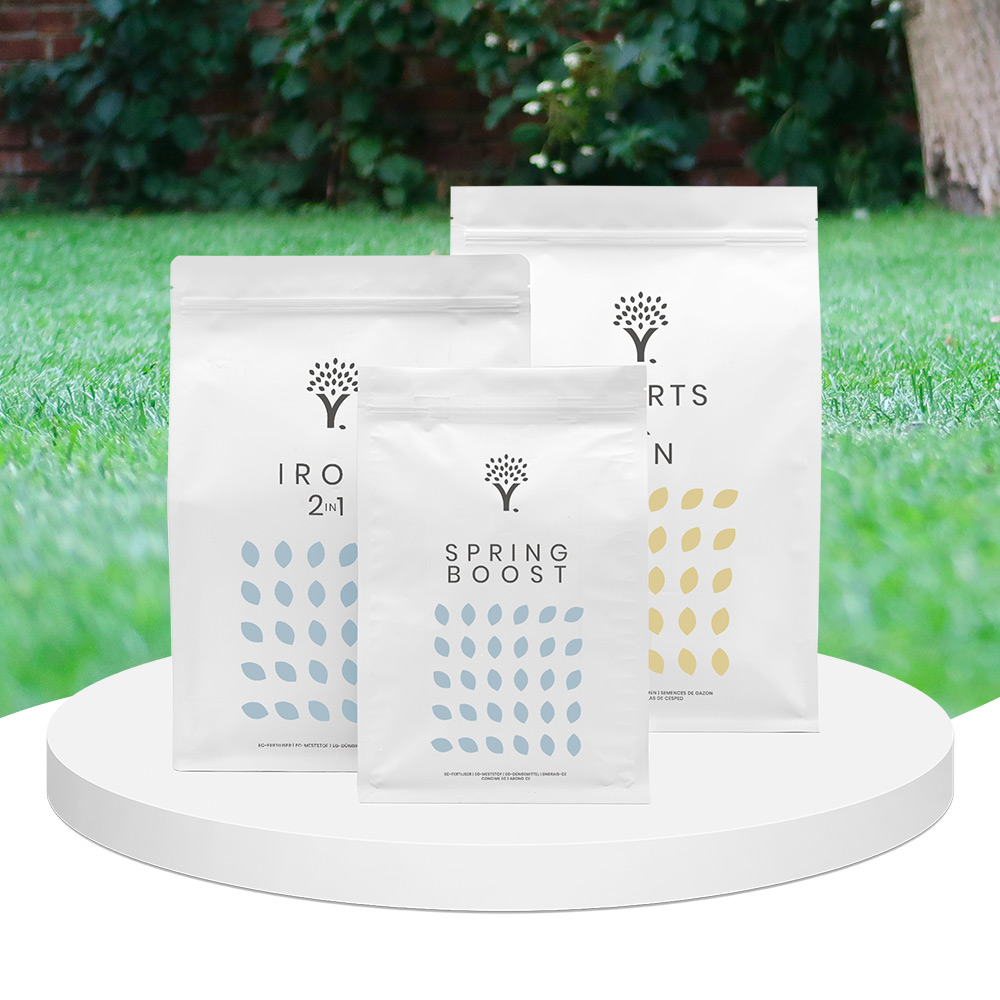 Scarifying Kit
All products after scarifying | Quickly restores the lawn after scarifying | Outsmart weeds quickly with the use of this kit
From:

£

39.99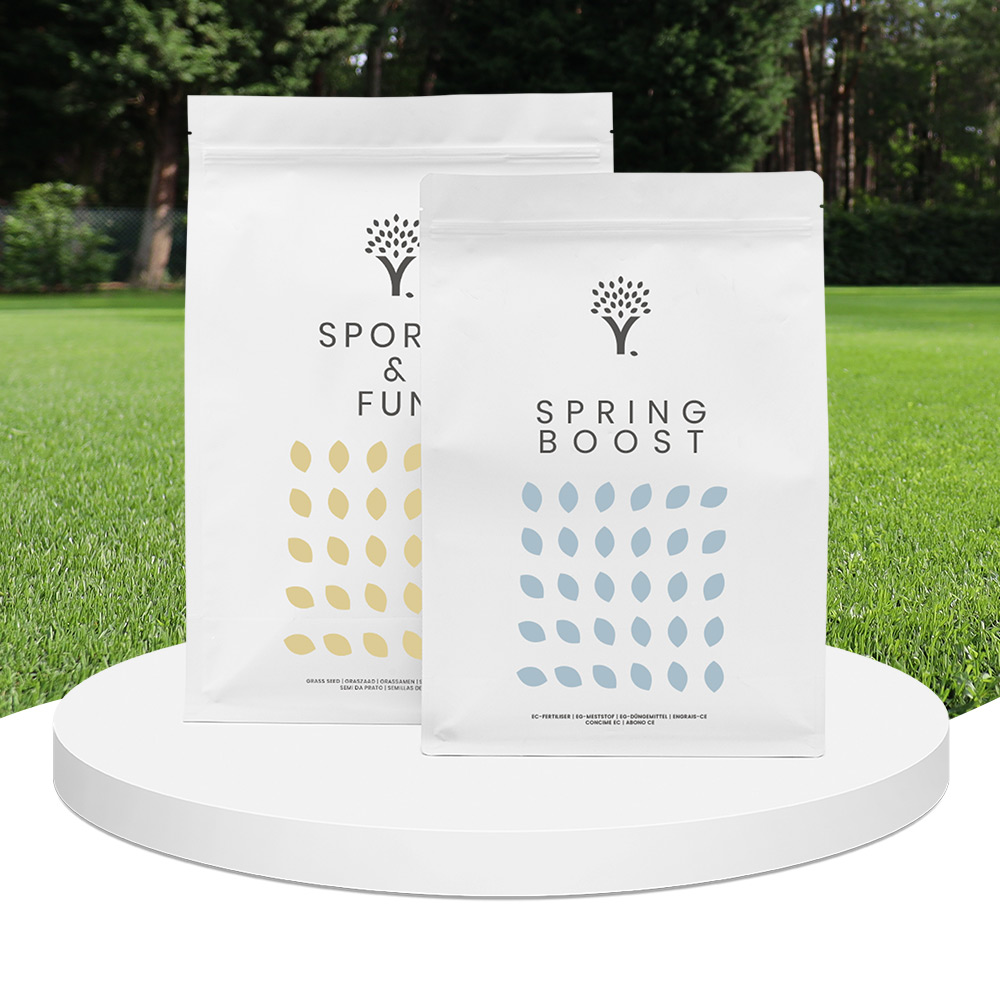 Spring Lawn Care Kit
MOOWY's choice for the spring | Quick recovery of your lawn after winter | A strong lawn prevents weeds
From:

£

25.99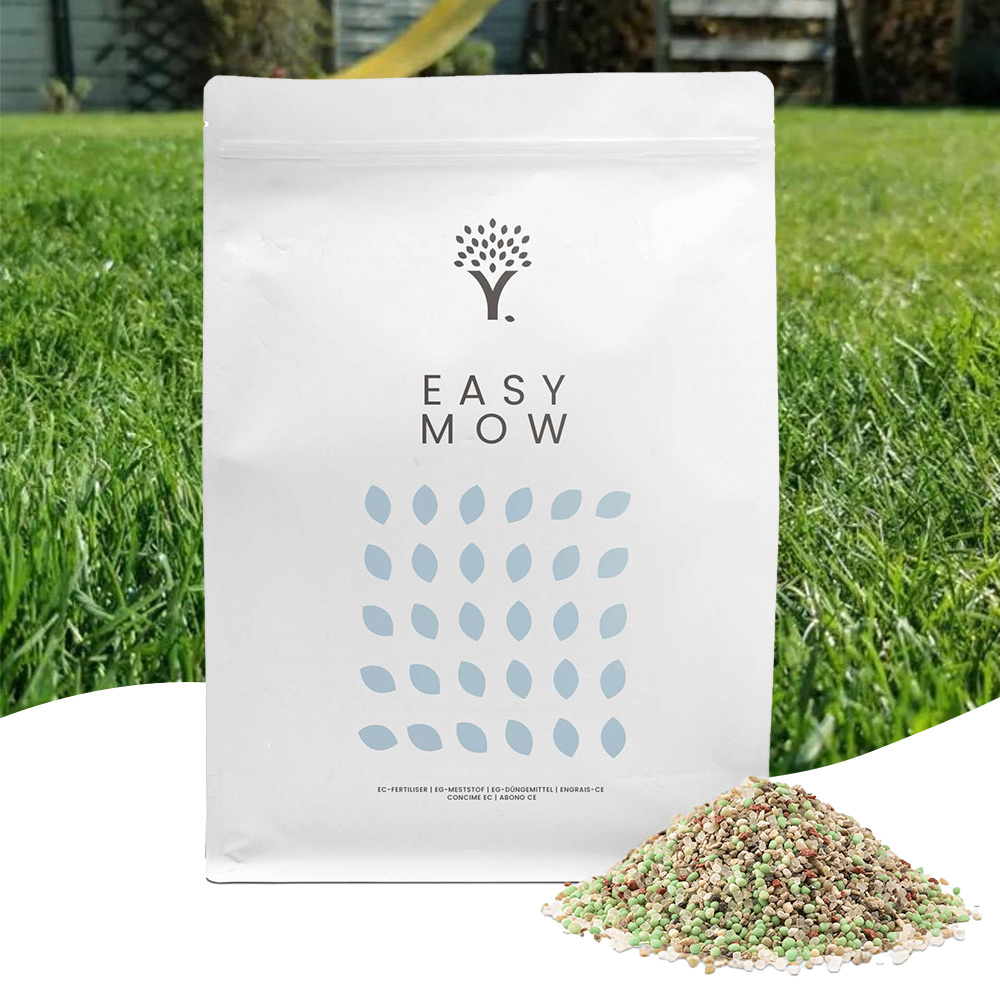 Long Lasting Lawn Fertiliser
Effective for 90 days | See results in 14 days! | Suitable for all types of grass and soil
From:

£

13.99
Free download
Do you want a
lawn calendar?
🌱 All important maintenance moments for your lawn during the year. Leave your email and we will send you the lawn calendar for free.
Receive the lawn calendar in the mail
Enjoy a green lawn all year round!