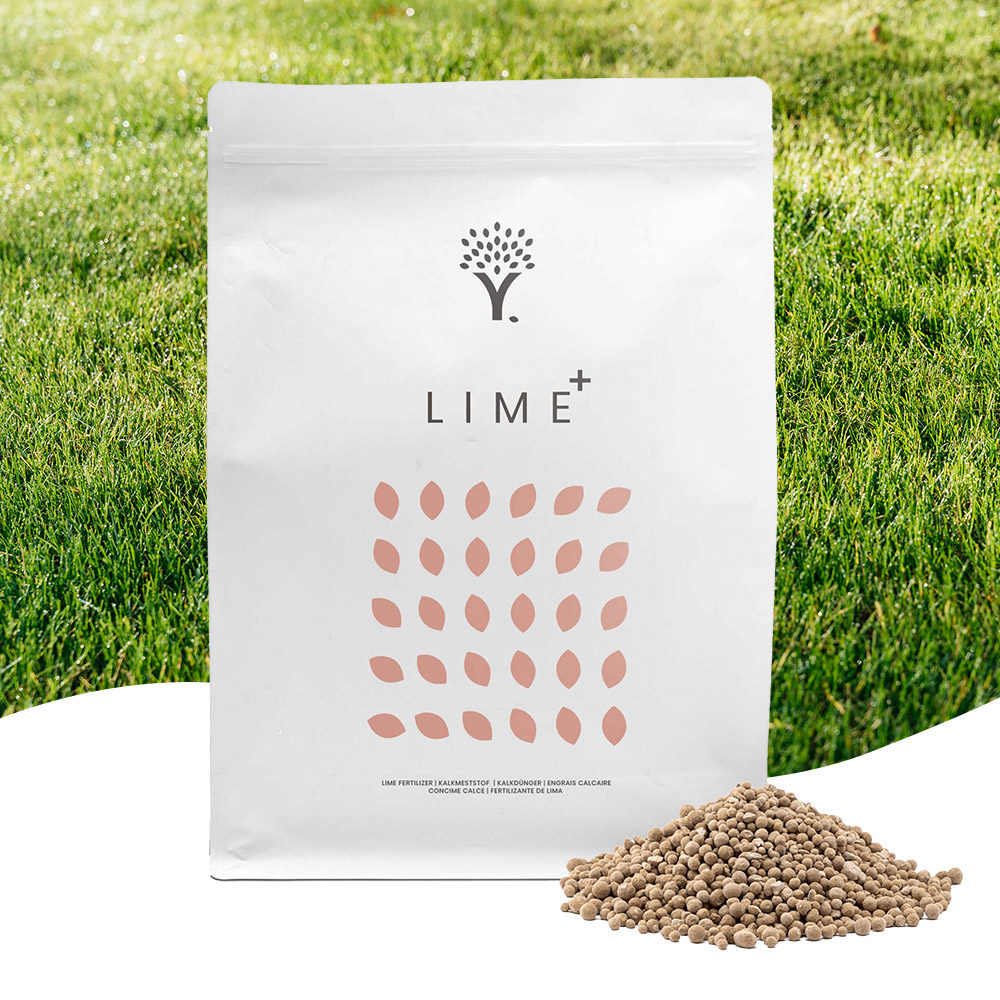 Order by 2pm for next day delivery
100% Satisfaction guarantee or money back
Benefits
Promotes nutrient absorption

Invisible after application due to fine grain and sand colour

Rapidly absorbed into the soil, enriching the soil composition

Easily scattered grain

High concentration product, so less g/m2 compared to competing products
Can be applied at any time of year 

Not harmful to children or pets after application

Easy resealable packaging for maximum shelf life

Used on over 100,000 lawns

Easy user manual
100% satisfaction guarantee or money back
Description
Help your tired lawn absorb more nutrients with MOOWY's Lawn Lime.
Lime lowers your soil's acidity level, making it easier for your grass to absorb the nutrients from the earth while increasing the efficacy of other lawn fertiliser products you use throughout the year.
Made from premium English limestone, Lawn Lime is an indispensable component in the fight against moss. Moss loves soil with a high acidity level, so applying Lawn Lime neutralises the natural acidity of your garden earth.
The optimum pH value of your soil is between 5.5 and 6.5. However, acidity naturally increases throughout the year from organic digestion. Applying Lawn Lime once or twice a year will help keep acid-loving moss at bay. 
NB - Although Lawn Lime helps increase the activation and absorption of fertilisers, it's not a good idea to apply them simultaneously. Lime attaches itself to nitrogen, decreasing its efficacy, so liming should be done at least three weeks before or three weeks after fertilising. 
The fine grain settles deep into the lawn to prevent the lawnmower from sucking it up.
Crucial in the fight against moss

This granular product is best spread with a spreader or hand spreader

Use once or twice a year for maximum impact

Best used on a dry and short-mown lawn to help improve soil contact
| Composition | Quantity | Description |
| --- | --- | --- |
| Calcium oxide (CaO) | 100% | Lowers the acidity level of the soil, allowing grass to grow better than moss. The grass can also absorb nutrients more easily at higher Ph values. Ideal Ph between 5.5 & 6.5 |
Period of use
Good to use
Not recommended to use
* Do not use simultaneously with other fertiliser, use either 3 weeks before or after fertilising
* Compatible with Iron+ 2-in-1
User manual
Use Lawn Lime three weeks before or after fertilisation.
Clear away any leaves and debris, then mow the lawn no shorter than 5 cm.
Divide Lawn Lime  into two equal parts and spread evenly over the lawn (taking one part lengthways and the other widthways).
Lightly water the lawn to accelerate absorption.
The lawn can be walked on straight after use.
Product details
Soil type

For all types of grass and soil

Sowing rate

25g/m

²

Period of use

All year round

Type

Fine-grained

Odour

None

Safety

Not harmful to children and pets after application

Packaging type

Pouch

Resealable

Yes

Manufacturer

MOOWY
Frequently Bought
Together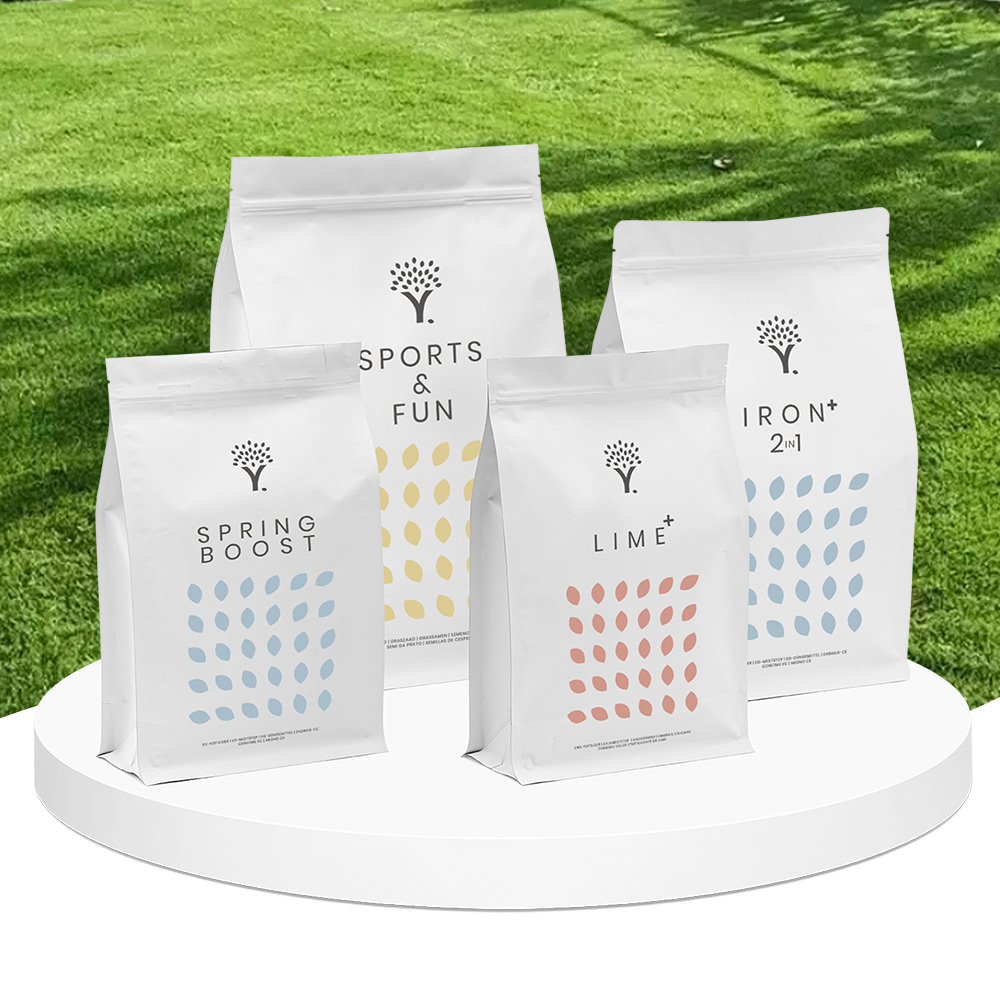 Lawn Renovation Kit
Quickly regain a beautiful lawn | Contains everything you need for scarifying | Keeps weed growth under control
From:

£

49.99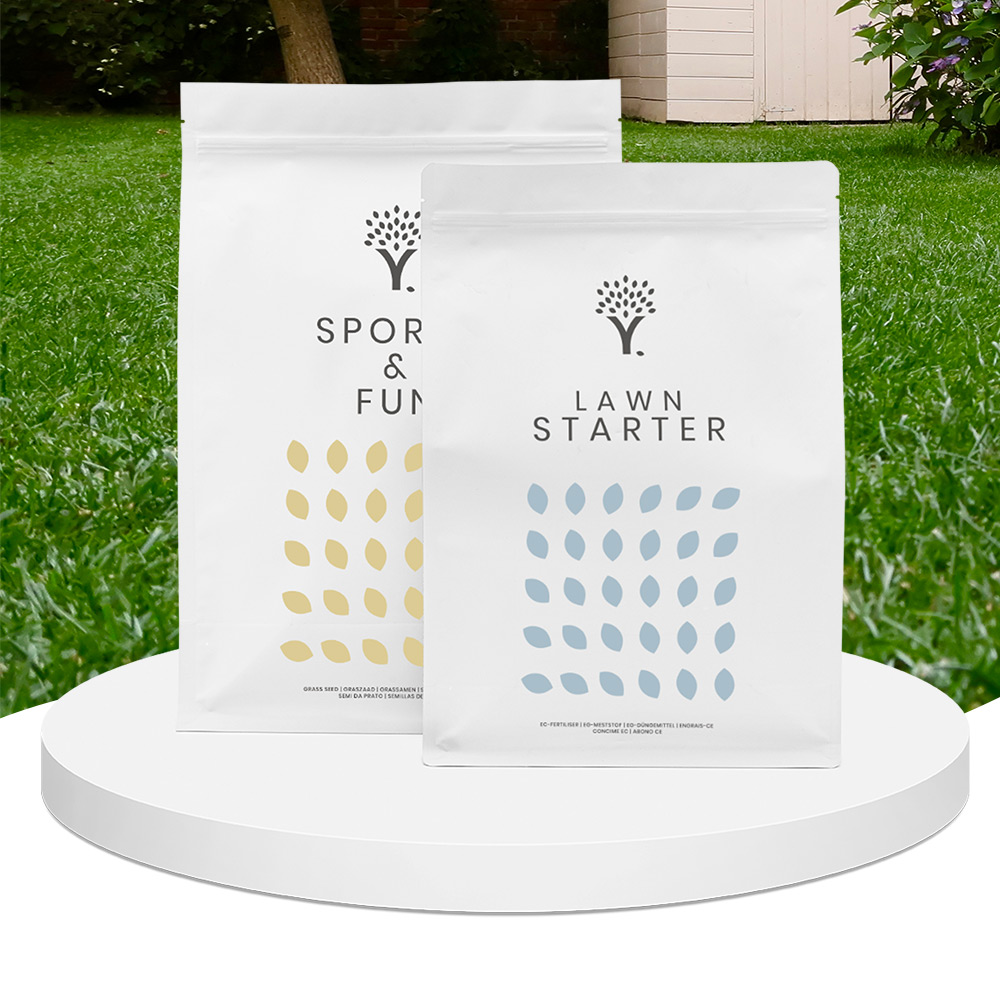 Lawn Overseeding Kit
For a more beautiful and fuller green lawn | Grass seed germinates within 7-14 days | Quickly achieves a deep green result
From:

£

25.99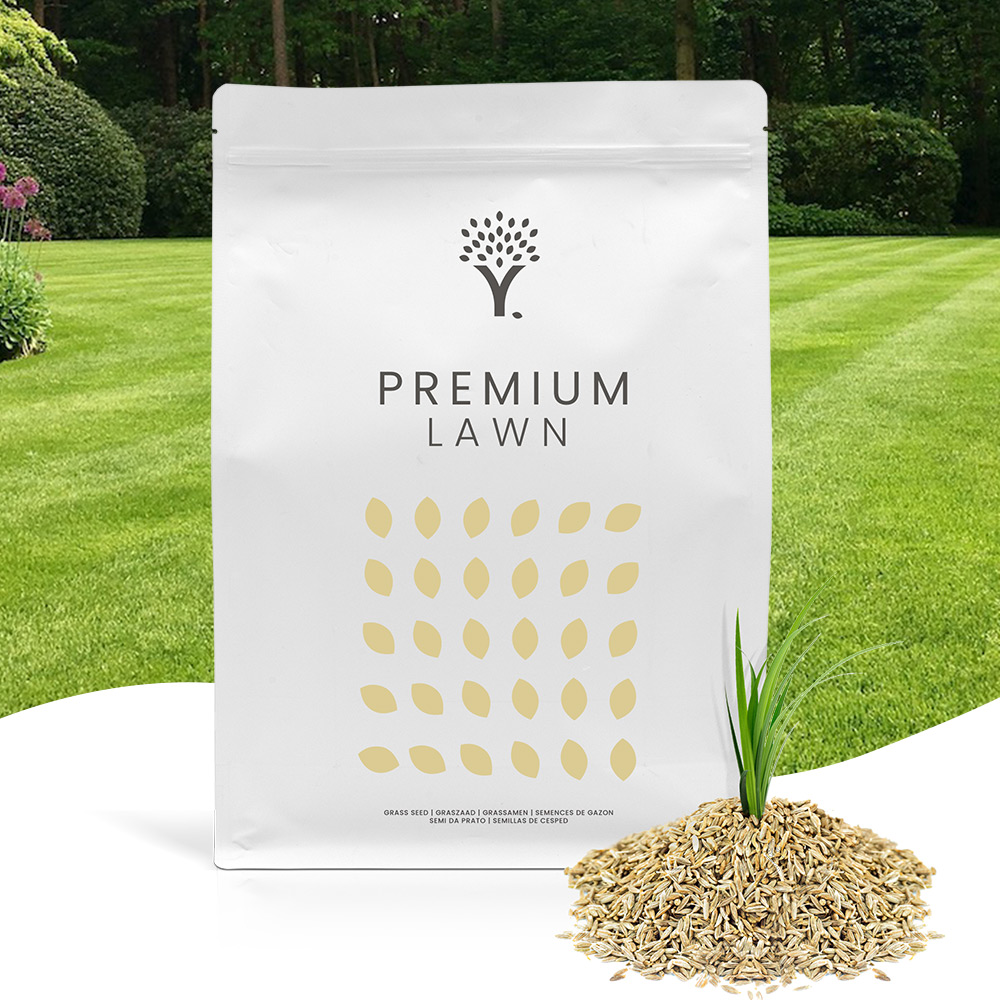 Premium Lawn Grass Seed
MOOWY's finest grass seed | Excellent ornamental value | Tolerates close mowing for a manicured perfection
From:

£

15.99