Gardening in June
June is an excellent gardening month! Read on for a list of the most essential gardening tasks (along with some top tips!).
Free download
Do you want a
lawn calendar?
🌱 All important maintenance moments for your lawn during the year. Leave your email and we will send you the lawn calendar for free.
Receive the lawn calendar in the mail
Enjoy a green lawn all year round!
June is a beautiful and fruitful month for gardening. The weather is generally good, so most of us are happy to roll up our sleeves and slip on the gardening gloves.
But which jobs are there to do? Is it still OK to sow, or should we be harvesting soft fruits?
In this blog, I'll list the essential gardening tasks for June.
June: a gardening month par excellence
June is a great month for gardening — great for both veg patches and bedding plants. Most plants have by now burst into bloom, bringing the beautiful colours and fragrances of early summer. And you might even be seeing the first edibles from the veg patch.
But one of the most essential jobs for June is the weeding. Keep weeding because the weeds also love June!
The benefits of gardening in June
There are lots of reasons gardening in June is a good idea. Firstly, the soil is warm, which helps seeds germinate more quickly. Then, there's the extra daylight and direct sunlight — all great for growth.
June is an excellent month to start planting and transplanting summer fruits and veg, such as tomatoes, courgettes, and strawberries.
Here's a quick garden calendar for June:
What to plant and harvest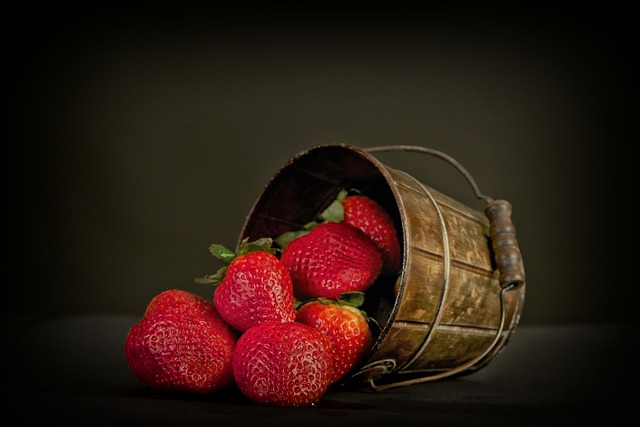 Here are some of the best plants to plant in June:
Tomatoes
Cucumbers
Strawberries
Zucchini
Peppers
Beans
Aubergine
Roots
Lettuce
You might already have transferred your tomatoes, which means they're probably growing well. So, it's time to stake the plant and remove side shoots every other week.
However, June is also a great time to start harvesting:
Lettuce
Radishes
Spinach
Strawberries
Red currants
Cherries
Check your plants regularly for pests and diseases, and protect fruits from birds by covering them with mesh if your plants are getting attacked.
Maximising your harvest in June
If you have a veg patch, you'll want to ensure you get the best harvest possible. So, follow these tips in June for a bumper harvest later in the year:
Make sure you plant the right plants at the right time. Don't be tempted to plant them out early. Ensure your young plants are getting the necessary water and nutrients.
Harvest fruit and veg as soon as it's ready. This encourages the plants to produce more.
Spread a layer of mulch over the top of the soil to keep the earth moist. This will also help reduce weeds.
Fertilise regularly, using a balanced fertiliser to keep plants healthy.
You should also think about fertilising your lawn and your bedding plants. Check out MOOWY's range of excellent lawn fertilisers, which are also suitable for most bedding plants. 
Long Lasting Lawn Fertiliser

90 days' effect from one fertilization

View Product

Dry Lawn Restore Kit

Heals your lawn after a hot summer

View Product

All-Round Lawn Fertiliser

Revitalize your stressed lawn

View Product
Tip to prepare your garden for summer
Start the summer as you aim to continue by staying on top of the little tasks.
Here's a list to help:
Remove weeds and dead branches to prevent pests and diseases.
Loosen the soil and add compost to add nutrients.
Provide plenty of water, especially when it's hot and dry.
Provide shade for your plants if they're becoming scorched.
If you're thinking of transplanting new plants into your beds, try and get it done before June 21st, which is the longest day. This ensures they receive maximum daylight, helping them settle into their new home.
Gardening jobs for your lawn in June
It's time for a second fertilisation if you haven't done it since spring. So, sprinkle a high-quality slow-release lawn fertiliser to support your lawn through the heat. This makes your lawn more resistant to weeds and moss.
Want to know more about lawn care in June? Check out our article.
In growth and flowering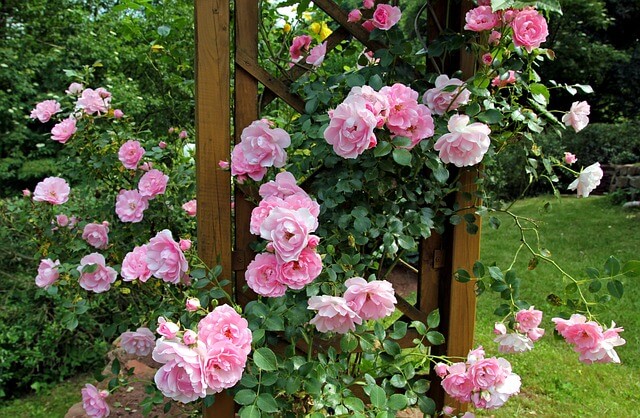 Standard potting fertiliser generally provides enough nutrition for six weeks. So, if you planted flowers or shrubs in pots back in April, it's time to give some additional nutrients. Use a general-purpose fertiliser to boost growth for the next couple of months.
And June is perfect dead-heading season. Pull off flowers once they're past their best and have started shrivelling up. This will encourage the plant to produce new blooms. Otherwise, the plant puts its energy into developing seeds in the dead flower heads.
June and July are gorgeous flower months. But think about the autumn — consider planting some autumnal bloomers for colour later in the year.
Watering your garden in June
We've had a lot of hot days this June, but we've also had a few torrential downpours. So, your garden soil may be moist enough.
Stick your finger into the two couple of inches of soil — if it's dry, water your plants. If it's still moist, it should be OK for a couple more days.
Here are some watering tips for June:
Water your plants in the early morning or late evening to prevent evaporation.
Water your plants deeply to reach the roots.
Use a watering can or hose to distribute the water more evenly across your flower beds and veg patch.
Most plants need around 2.5cm of water each week, depending on the weather and soil type. Use a rain gauge to measure the rainfall.
Gardening in June: tackling and avoiding pests and diseases
One of the biggest gardening challenges is dealing with diseases and pests.
Here are some tips!
Keep your garden clean and tidy to prevent pests or diseases from spreading.
Use natural remedies, such as neem oil or garlic spray, to deter plant-eating pests.
Check your plants regularly for problems, and act quickly.
Find out more about keeping plant-eating pests at bay.
June pruning!
If hedges or bushes look a little overgrown, wait until after the longest day of the year to prune. Just clip off any dead branches or dry limbs showing signs of disease — catch them quickly.
Don't go for a hard prune at this time of year. But it's fine to tidy things up a little.
Any questions?
I hope I've provided a comprehensive list of gardening tasks for June. But if you have any questions, don't hesitate to get in touch.
Or check our encyclopedia of all things lawn and garden in our Help & Advice section.
Thanks for reading. And happy gardening!
Your answer will be displayed on the site and the interested party will be notified by email.
Have a question or want to share your experience? Leave us a comment.
Read
more
The best tips and tricks for a lush green lawn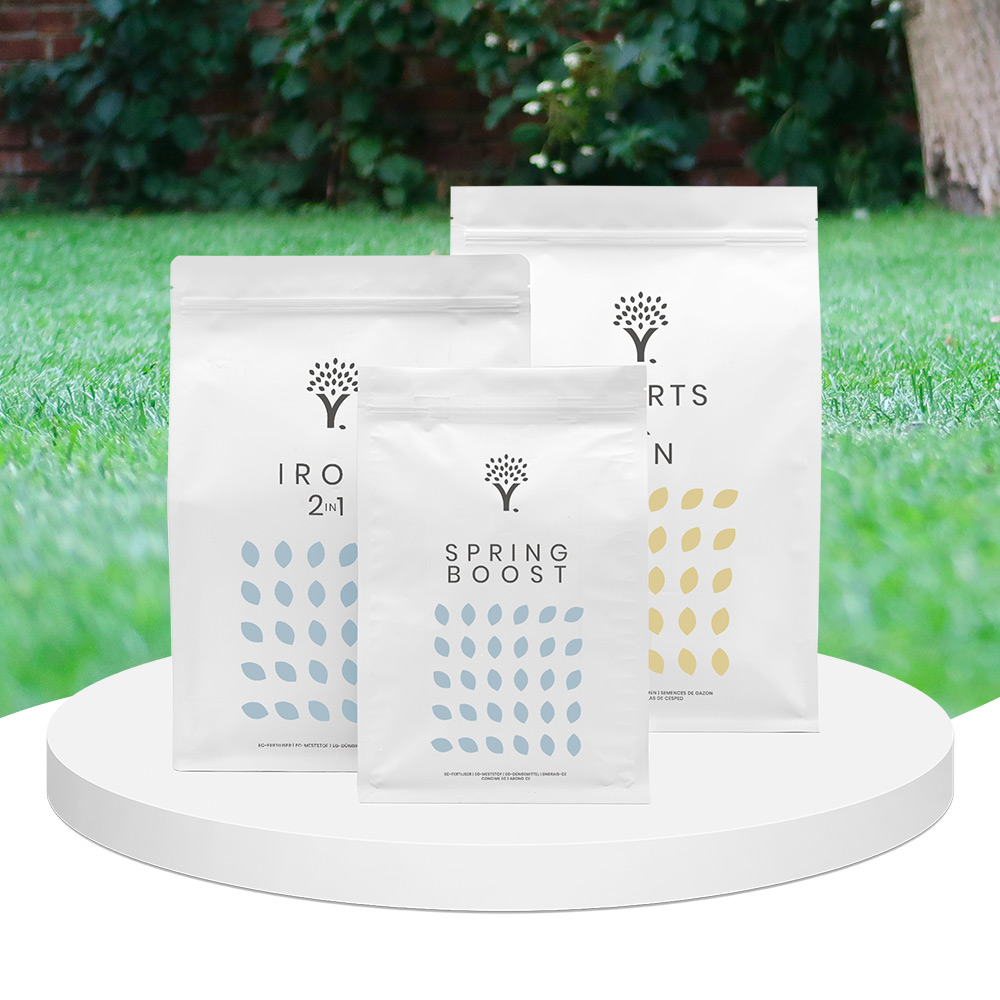 Scarifying Kit
All products after scarifying | Quickly restores the lawn after scarifying | Outsmart weeds quickly with the use of this kit
From:

£

39.99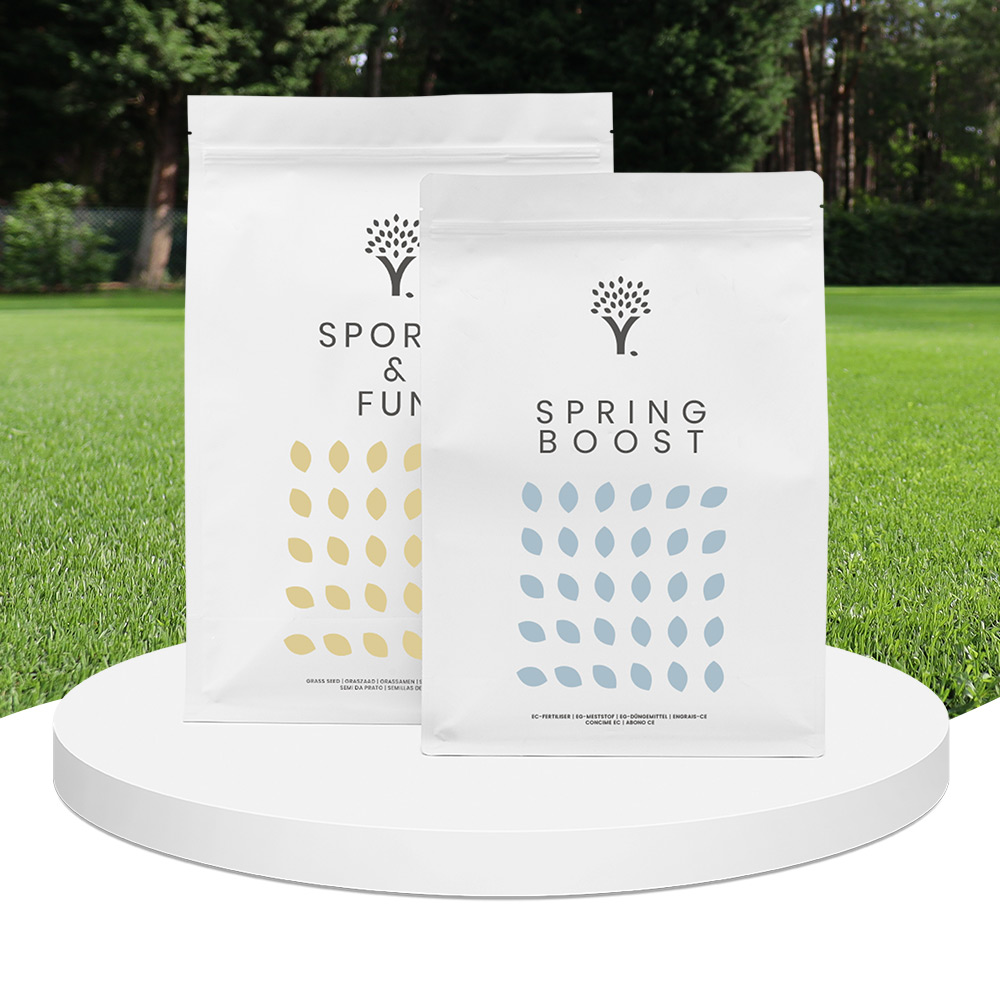 Spring Lawn Care Kit
MOOWY's choice for the spring | Quick recovery of your lawn after winter | A strong lawn prevents weeds
From:

£

25.99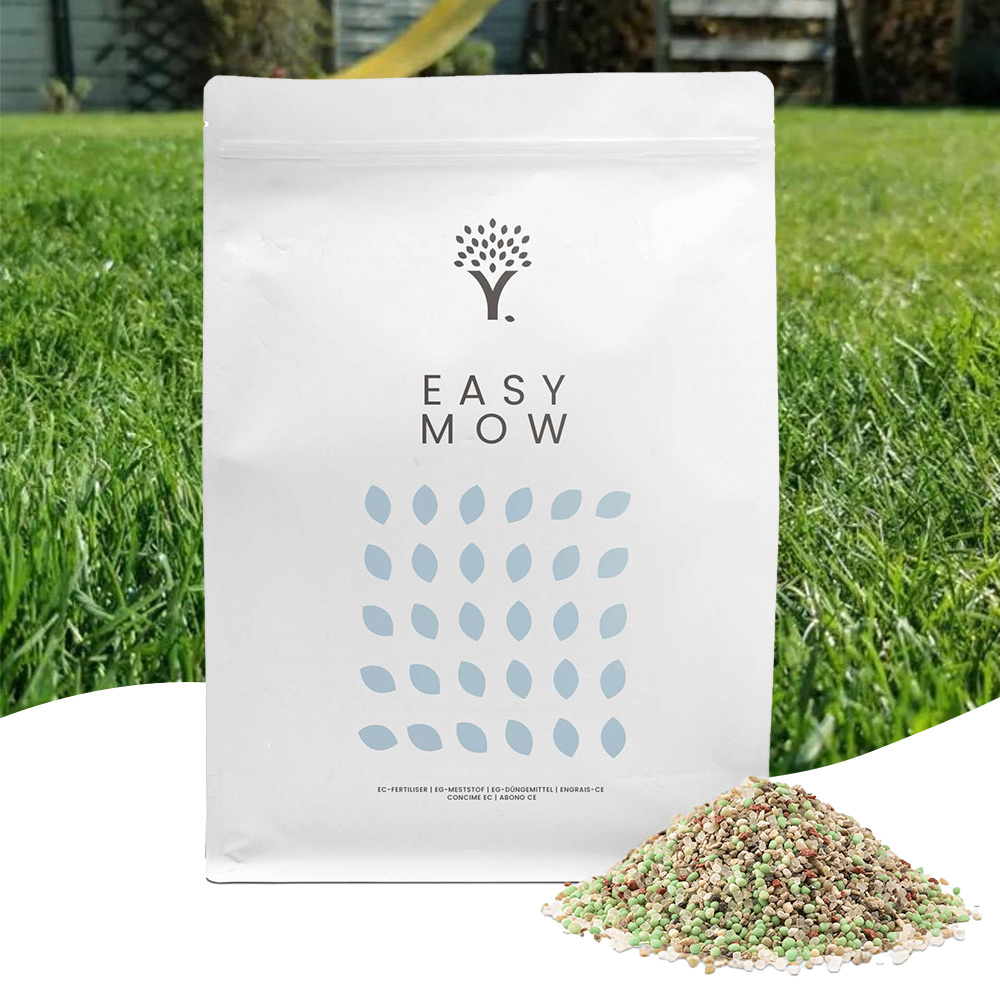 Long Lasting Lawn Fertiliser
Effective for 90 days | See results in 14 days! | Suitable for all types of grass and soil
From:

£

13.99
Free download
Do you want a
lawn calendar?
🌱 All important maintenance moments for your lawn during the year. Leave your email and we will send you the lawn calendar for free.
Receive the lawn calendar in the mail
Enjoy a green lawn all year round!