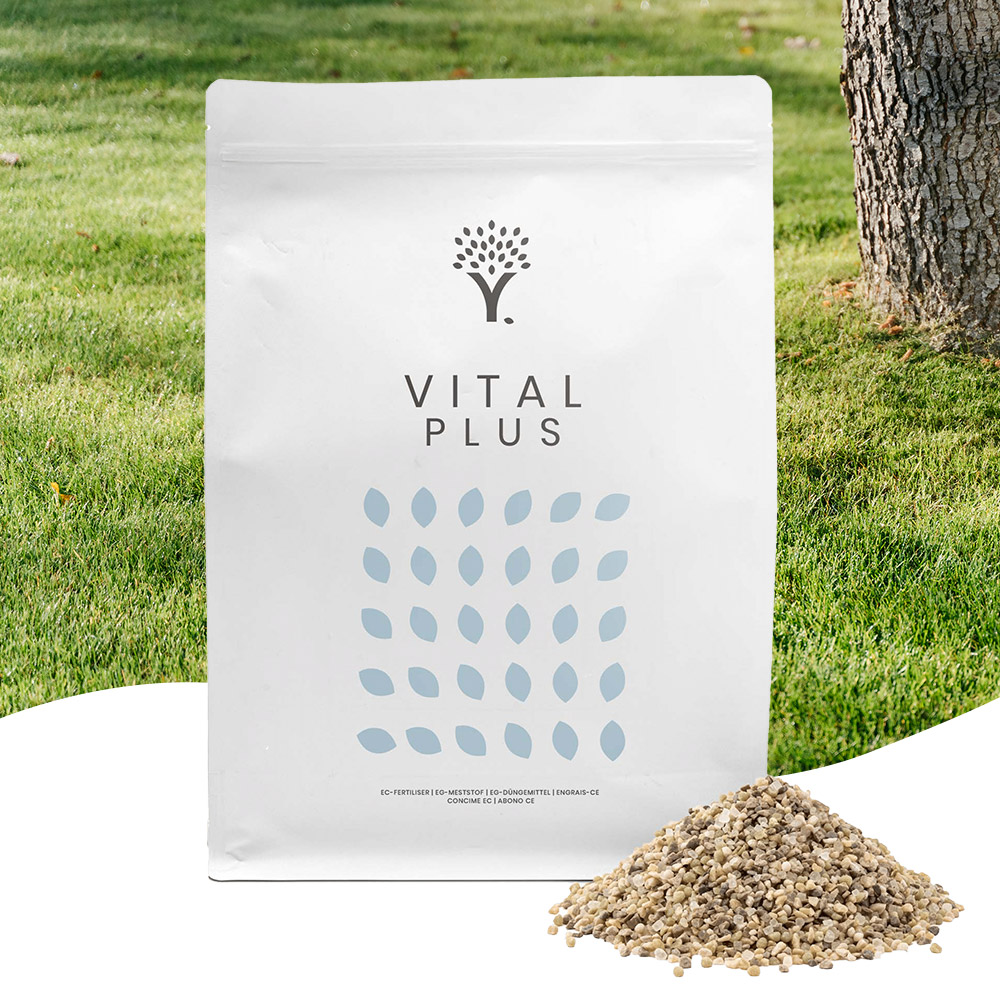 Lawn feed
All-Round Lawn Fertiliser
Order by 2pm for next day delivery
100% Satisfaction guarantee or money back
Benefits
All-year formula

Gives a deep green colour

Lawn immediately accessible after application

Safe for use around pets and children 

Long-acting: works for 45 to 60 days
Odour-free

Easy user manual

Easy resealable packaging for excellent shelf life

100% satisfaction guarantee or money back

Used on over 100,000 gardens
Description
Your lawn endures a lot of wear and tear throughout the summer: the beating sun and  drought periods, children playing, BBQs, and festivities - they all take their toll. 
Vital plus is an all-round lawn treatment that gives your exhausted grass a helping hand for the autumn and beyond. 
Vital plus provides excellent recovery for your lawn, encouraging growth and a deep, healthy green colour. Your stronger lawn will be more resistant to moss that can suffocate the roots if left untreated.  
By fertilizing with All-Round fertilizer in the autumn, your lawn will thrive until it becomes dormant when temperatures drop below 5 degrees. Boost your lawn for the winter and enjoy luxurious growth and a boost for your lawn in the spring. 
For the greenest lawn in the street at Halloween, apply All-Round fertilizer lawn food.
Revitalize your stressed lawn

after a hot or cold season. Scorching heat puts healthy lawns at risk of discoloration and root death, while sub-zero temperatures and frozen ground can make it difficult for the blades and roots to survive. Take precautions now with our All-Year Formula!

Safe for use

throughout the summer & winter: your lawn will thrive without the need for reseeding. All-Round fertilizer strengthens the cell walls of the blades, making them more resistant to diseases and fungi. 

Works for 45 to 60 days.

All-Round fertilizer slow-release fertiliser works and works and works! The high-quality granulate has a diameter of 2-3mm, is odorless after application, and can even be used at the same time as sowing new seeds. 

All-Round fertilizer strengthens the roots of the plant. For improved leaf growth, try our Spring Boost fertilizer (also perfect for attacking leaf fungi and diseases such as red wire).
Application 25 g/m2
NPK analysis: 6-5-12 + 2%MgO
| Composition | Quantity | Description |
| --- | --- | --- |
| N – Nitrogen | 6% | Stimulates the growth of the grass leaf |
| P – Phosphorus | 5% | Promotes root growth |
| K – Potassium | 12% | Improves disease resistance |
| MgO – Magnesium Oxide | 2% | Stimulates cell structure and green colour for better photosynthesis |
Period of use
Good to use
Not recommended to use
*only to be used between 4° and 25° Celsius
*This autumn fertiliser is at its best after summer and during winter
User manual
Clear leaves and debris, then mow the lawn no shorter than 5 cm.
Divide the fertiliser into two equal parts and spread evenly over the lawn (taking one part lengthways and the other half widthways).
Lightly water the lawn to accelerate action.
The lawn can be walked on straight after use.
Product details
Soil type

For all types of grass and soil

Sowing rate

25 g/m

²

Period of use

All-year-round, in temperatures above 5° celsius

Type

Granulate, 2-3 mm

Odour

None

Safety

Not harmful for children and pets after application

Packaging type

Pouch

Resealable

Yes

Manufacturer

MOOWY
Frequently Bought
Together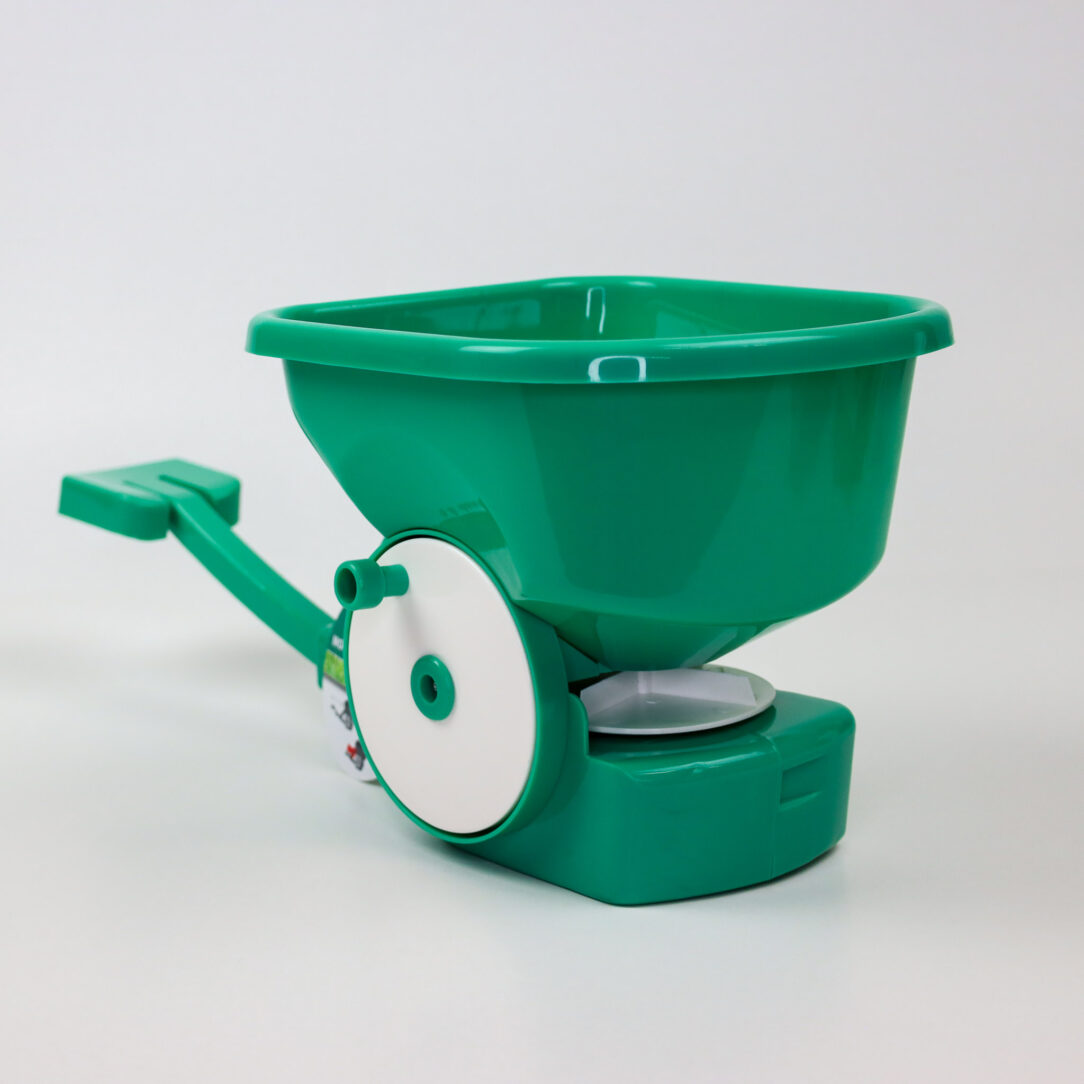 Hand Spreader
Provides a uniform result that prevents over-fertilization | 4 opening settings | Can also be used for spreading grass seed
£

25.99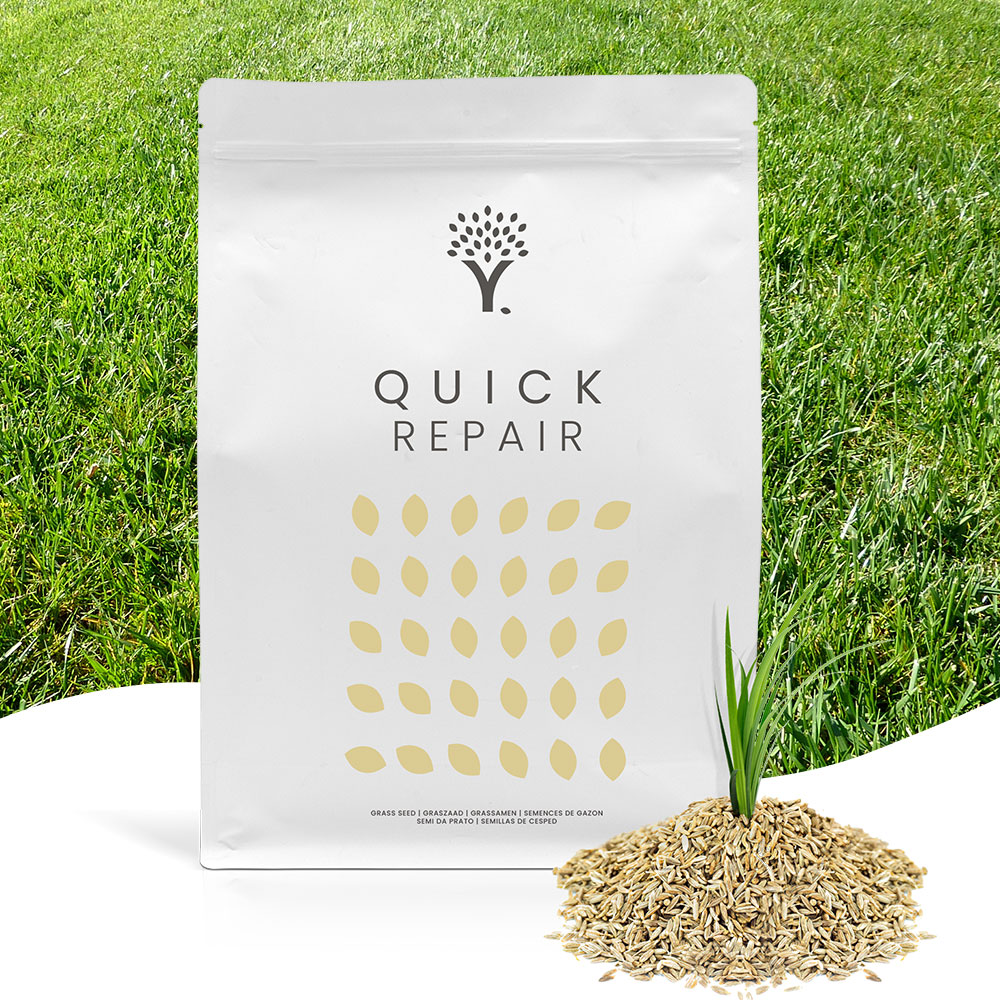 Quick Repair Grass Seed
MOOWY's choice for repairing your lawn | Premier League-quality lawn in no time | Germinates quickly
From:

£

12.99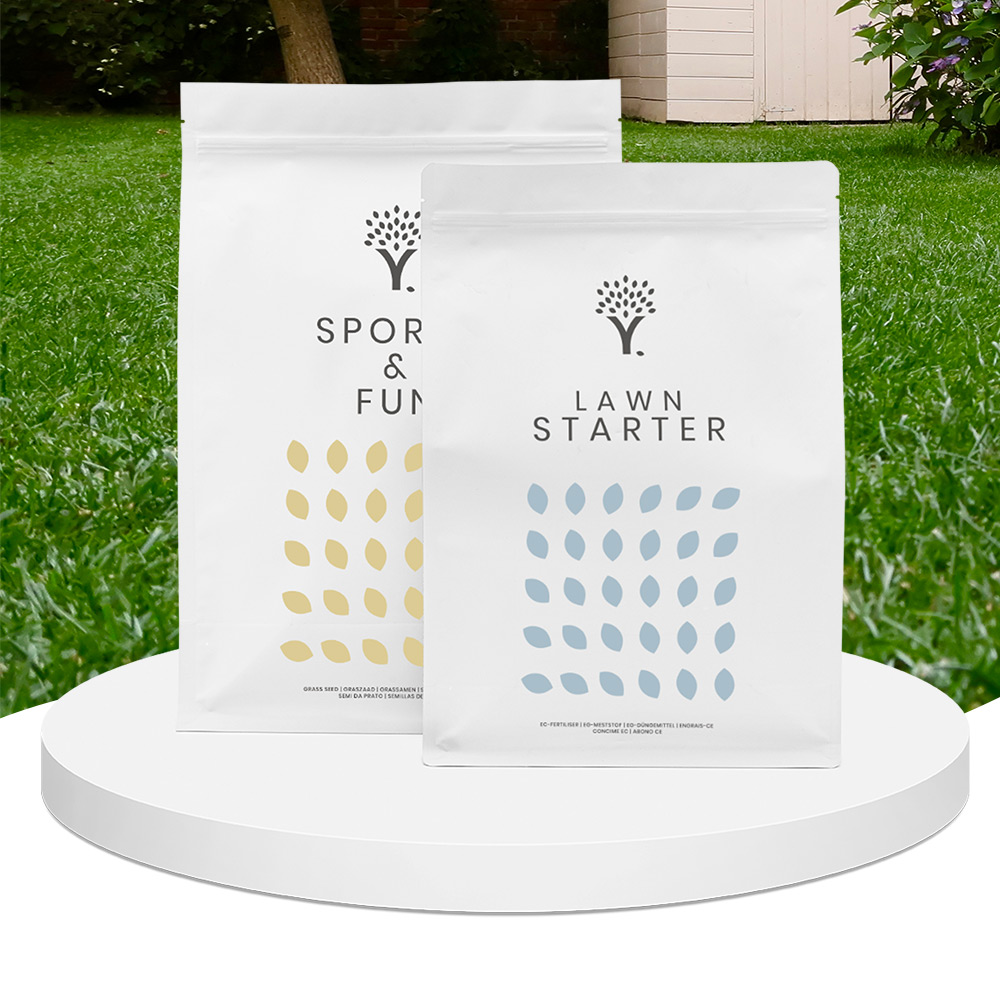 Lawn Overseeding Kit
For a more beautiful and fuller green lawn | Grass seed germinates within 7-14 days | Quickly achieves a deep green result
From:

£

25.99