Gardening in October — your handy checklist
There are still some jobs to do in the garden in October. It's all about preparing your garden for the winter. Find out what to do in our handy checklist.
Free download
Do you want a
lawn calendar?
🌱 All important maintenance moments for your lawn during the year. Leave your email and we will send you the lawn calendar for free.
Receive the lawn calendar in the mail
Enjoy a green lawn all year round!
Autumn is one of the most stunningly beautiful seasons. And now the leaves have begun to fall, and our greenery is turning to reds, yellows, and browns, it's safe to say that the growing season is essentially over. But there's still some gardening in October left to do!
This blog shares an essential checklist for gardening in October, from general maintenance to cleaning your tools for the winter.
Let's get started!
Your garden in October
This summer has been warm and wet. So lower temperatures and gusty breezes are some of the benefits of October weather, making gardening at this time of year an absolute pleasure.
October is a crucial month for winter preparation, and there's plenty of jobs to do:
General maintenance
Pruning
Planting
Harvesting
Fertilising
General garden maintenance in October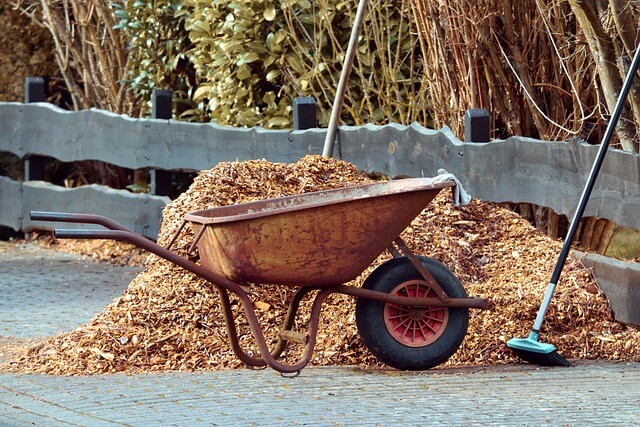 This is the optimal month for weeding before the winter kicks in, so don't forget these essential tasks:
Weeding — start lifting weeds from your flower beds and lawn. This helps to maintain the health of your plants and turf while preventing diseases, fungi, and pests from overtaking your garden.
Removing leaves — don't allow leaves to accumulate over your lawn; they'll suffocate it. Rake up the leaves and either put them in your compost bin or rake them into your flower beds for some early, nutritious mulching.
Cover your pond — apply some netting over your pond to prevent fallen leaves from rotting in the water.
Move your potted plants indoors — some patio plants don't overwinter well, so move plants sensitive to cold and frost indoors.
Cut back dying plant parts — leaves dropping from your bedding plants? Remove them from the soil to prevent disease.
Cover sensitive plants with mulch and fleece — now's the time to protect delicate plants from frost!
Mow your lawn — keep mowing and overseed bald spots. October's the last opportunity to germinate new grass seed and it will strengthen your lawn for overwintering.
MOOWY's Autumn Lawn care kit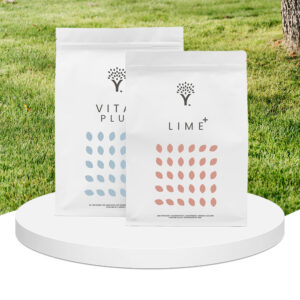 MOOWY's Autumn Lawn care kit
Autumn Lawn Care Kit
Helps neutralise soil acidity
Helps boost a deep green colour
Excellent preparation for overwintering
View Product
Pruning in October
Pruning is an essential garden task, ensuring your plants remain healthy and disease-free.
So, start clipping back dead and overlapping branches or any plant parts showing signs of disease. This promotes better air circulation, preventing mould, pests, and plant diseases.
Prune and tie back climbing roses and cut back cherry, plum, and walnut trees.
For tips on cutting back your garden plants, shrubs, and trees, check out our collection of articles on expert pruning!
Planting in October
The soil is still warm from the summer, so it's not too late to plant some vegetables and transfer deciduous trees, perennials, and shrubs.
Mid-October is probably the latest opportunity to plant evergreens — any later, and there's a chance the roots won't develop before winter.
Plant early flowering bulbs, such as daffodils, crocuses, and tulips, ready for bouncing into life in the spring.
But:
Avoid planting bulbs when the soil is very wet — they could rot in the ground.
Additionally, October is a good time for planting heathers and cyclamen for a bit of winter colour.
Veg to plant in October
The following vegetables will grow well if planted in October:
Kale
Spinach
Winter lettuce
Winter pea
Radishes
Harvesting in October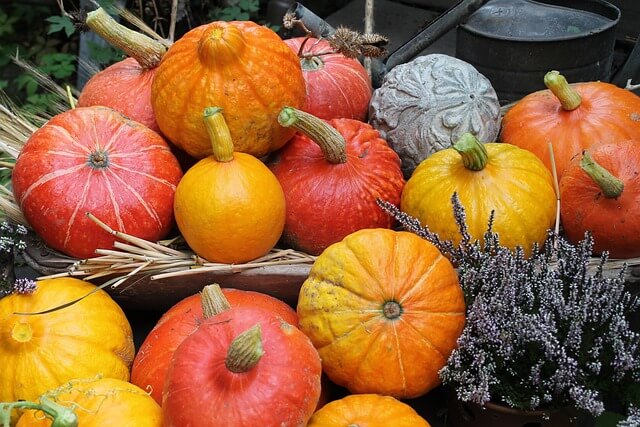 It's harvest festival season and the time for gathering crops grown over the summer. So, start pulling up or cutting your:
Beetroots
Endive
Carrots
Purple sprouting broccoli
Pumpkins
And if you have frost-sensitive herbs in the garden, dig them up and pot them up for bringing indoors.
Fertilising in October
Feed your plants and lawn in October (if you haven't already done so in September). This ensures your plants and grass get all the nutrients they need for their winter dormancy.
Use an organic fertiliser with potassium rather than nitrogen — potassium feeds the roots rather than encouraging foliage growth.
And remember: follow the instructions on the packet, and don't overfeed!
Happy October!
Well, there you have it: your October gardening checklist.
Enjoy the crisp, bright days and darker evenings.
Thanks for reading.
Your answer will be displayed on the site and the interested party will be notified by email.
Have a question or want to share your experience? Leave us a comment.
Read
more
The best tips and tricks for a lush green lawn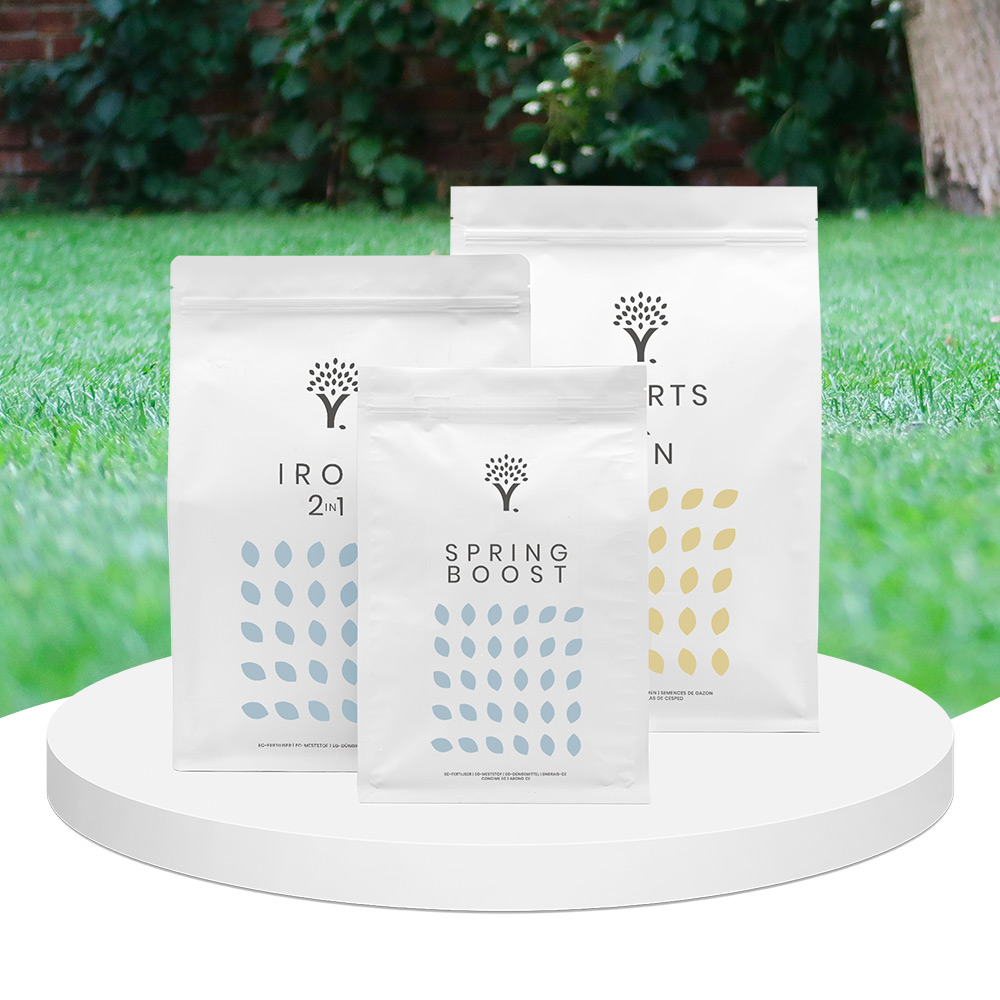 Scarifying Kit
All products after scarifying | Quickly restores the lawn after scarifying | Outsmart weeds quickly with the use of this kit
From:

£

39.99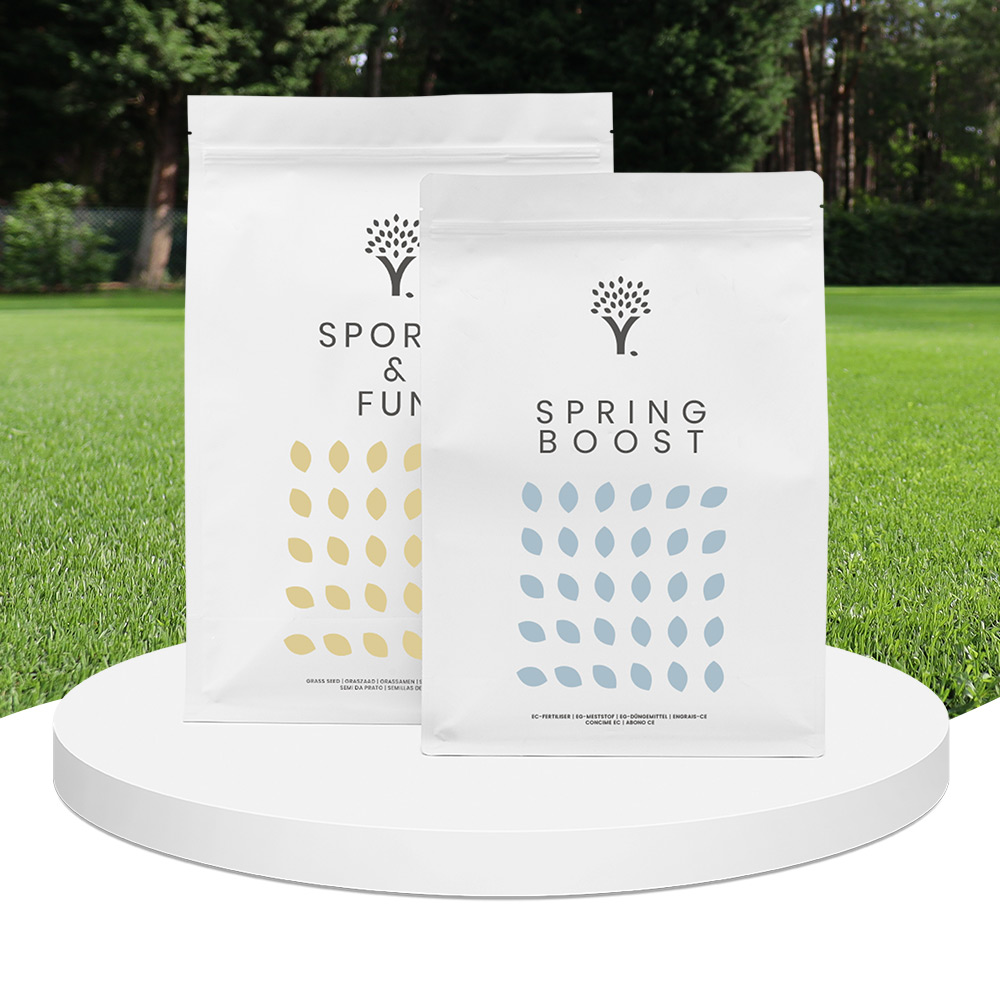 Spring Lawn Care Kit
MOOWY's choice for the spring | Quick recovery of your lawn after winter | A strong lawn prevents weeds
From:

£

25.99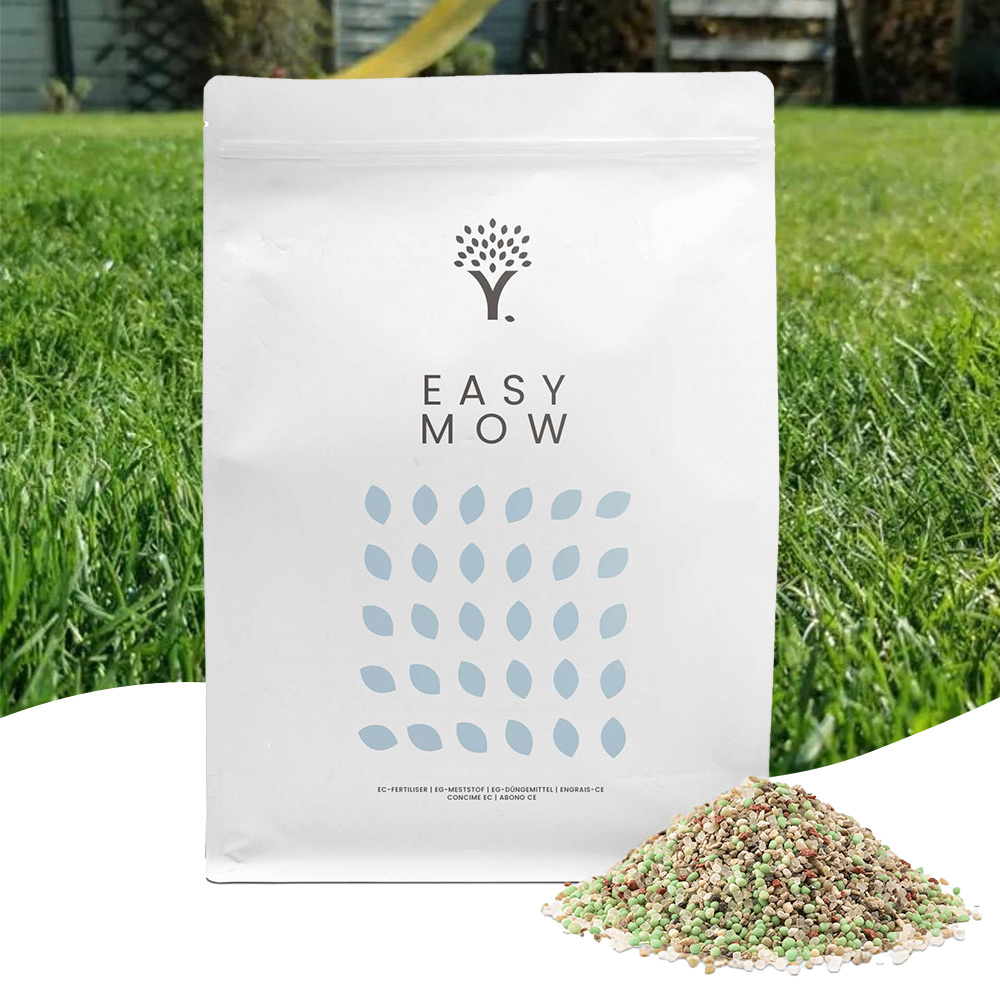 Long Lasting Lawn Fertiliser
Effective for 90 days | See results in 14 days! | Suitable for all types of grass and soil
From:

£

13.99
Free download
Do you want a
lawn calendar?
🌱 All important maintenance moments for your lawn during the year. Leave your email and we will send you the lawn calendar for free.
Receive the lawn calendar in the mail
Enjoy a green lawn all year round!