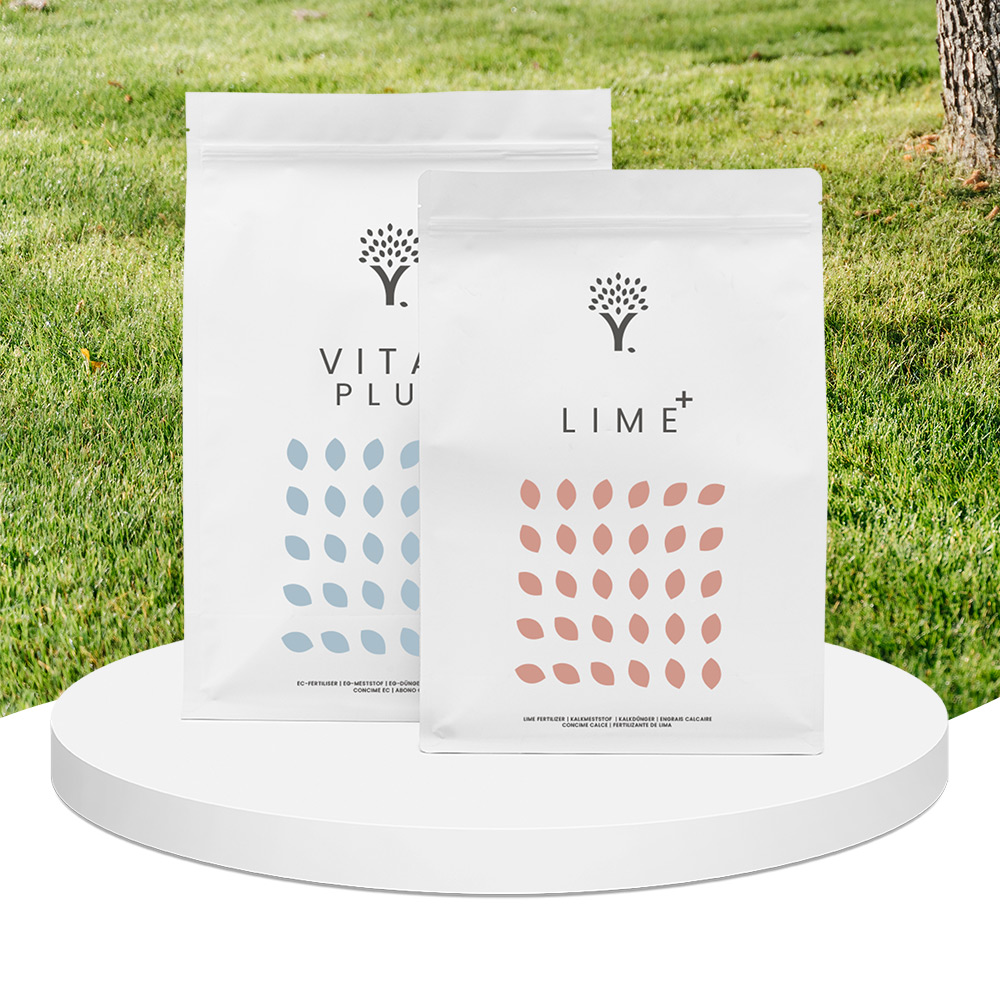 Kits
Autumn Lawn Care Kit
Order by 2pm for next day delivery
100% Satisfaction guarantee or money back
Benefits
Keeps moss and weeds at bay
Our Lawn Care Set Autumn makes your lawn winter-proof
Provides deep green colour and healthy growth
Produces beautiful results in autumn and next spring
Easy application and clear instructions
Resealable packaging for maximum shelf life
100% satisfaction guarantee
Proven performance – 100 000 lawns have already been treated with our lawn seeds and fertilisers
Description
This kit contains the following products:
Lime+lawn lime: to adjust soil pH levels for optimal nutrient intake
Vital Plus lawn fertiliser: to provide your lawn with nutrients and extra hardiness to endure the winter and grow back stronger in spring
Just because summer is history doesn't mean your lawn has to be. With the right care, your lawn will show its vital side. Crank up the dense growth of your lawn with our All-round Lawn Fertiliser and strengthen its resistance to fungi and diseases. In addition, your lawn will take on a beautiful deep green colour shortly after treatment. And that's only step 1 of our Lawn Care Set Autumn.
With MOOWY's Lawn Lime you ensure a lower acid content in the soil in step 2. This means your lawn absorbs nutrients better. Your lawn will love it and grow extra vigorously as a thank you for the friendly care. Moss will then have no chance to take over your garden in the coming winter. The same goes for weeds in spring.
Perfect lawn care in autumn not only means that you can enjoy your beautiful, full lawn in the last sunny days of the year. The results are also clearly visible in spring.
Get your lawn in shape in autumn and you'll have less moss to remove in spring.
Our Autumn Lawn Care Kit contains all the nutrients your lawn needs after a tough summer of dry spells and garden parties.
Optimise the pH of your soil and make sure the grasses you want grow and thrive.
Composition
Quantity
Description

Lawn Fertiliser

N – Nitrogen
3%
Stimulates the growth of the grass leaf
P – Phosphorus
7%
Promotes root growth
K – Potassium
10%
Improves disease resistance
MgO – Magnesium Oxide
3%
Stimulates cell structure and green colour for better photosynthesis
CaO – calcium oxide
8%
Reduces the acidity of the soil and facilitates nutrient uptake
Composition
Quantity
Description

Lawn Lime

Calcium oxide (CaO)
40%
Lowers the acidity level of the soil, allowing grass to grow better than moss. The grass can also absorb nutrients more easily at higher Ph values. Ideal Ph between 5.5 & 6.5
Period of use
Good to use
Not recommended to use
*Only to be used at temperatures above 5° Celsius
*Leave at least 3 weeks between fertilising and liming
User manual
| | |
| --- | --- |
| Soil type | For all soil types |
| Sowing rate | 17 g/m² |
| Use | Frequently treaded lawn |
| Period of use | All-year-round, in temperatures above 5° celsius |
| Type | Granulate |
| Odour | None |
| Safety | Not harmful for children and pets after application |
| Packaging type | Pouch |
| Resealable | Yes |
| Manufacturer | MOOWY |
| Sowing new lawn | Use double the amount when creating a new lawn |
Frequently Bought
Together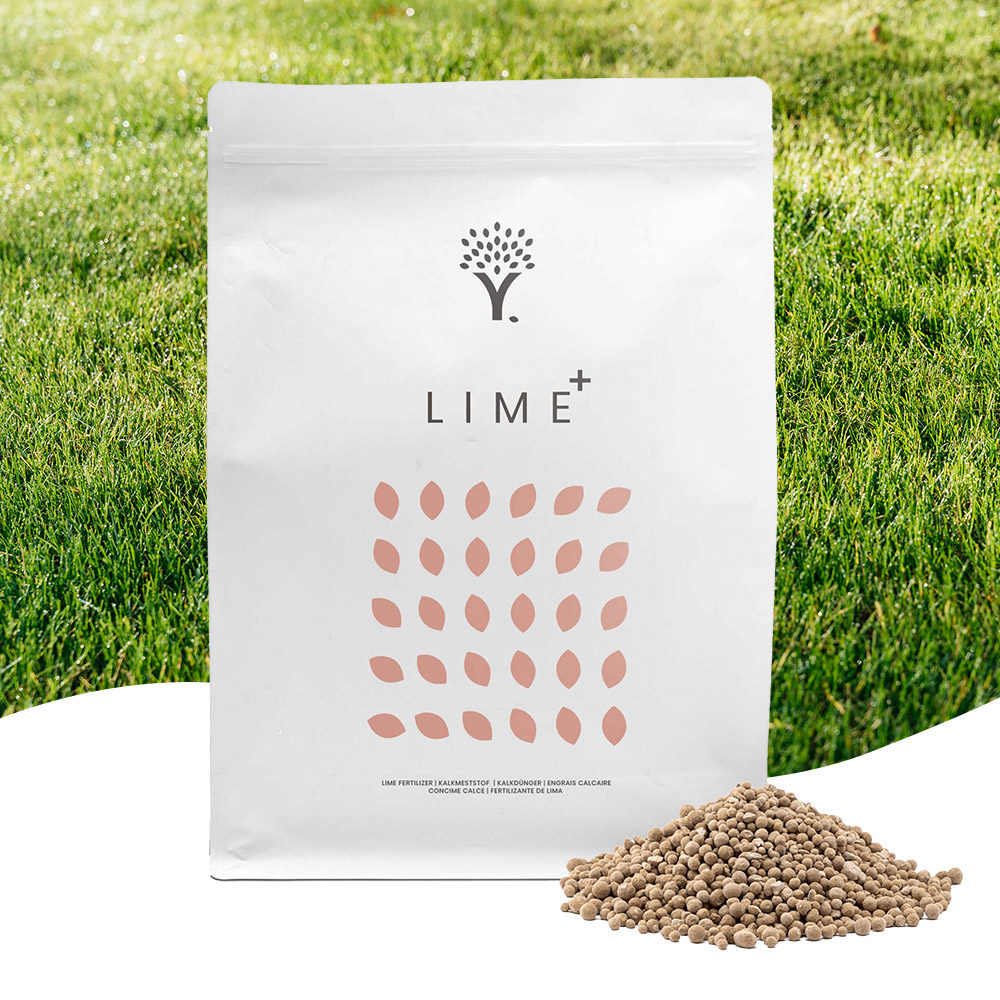 Lawn Lime
Reduces soil acidity | Promotes nutrient uptake | Quickly absorbed into the soil, enriching the soil composition
From:

£

10.99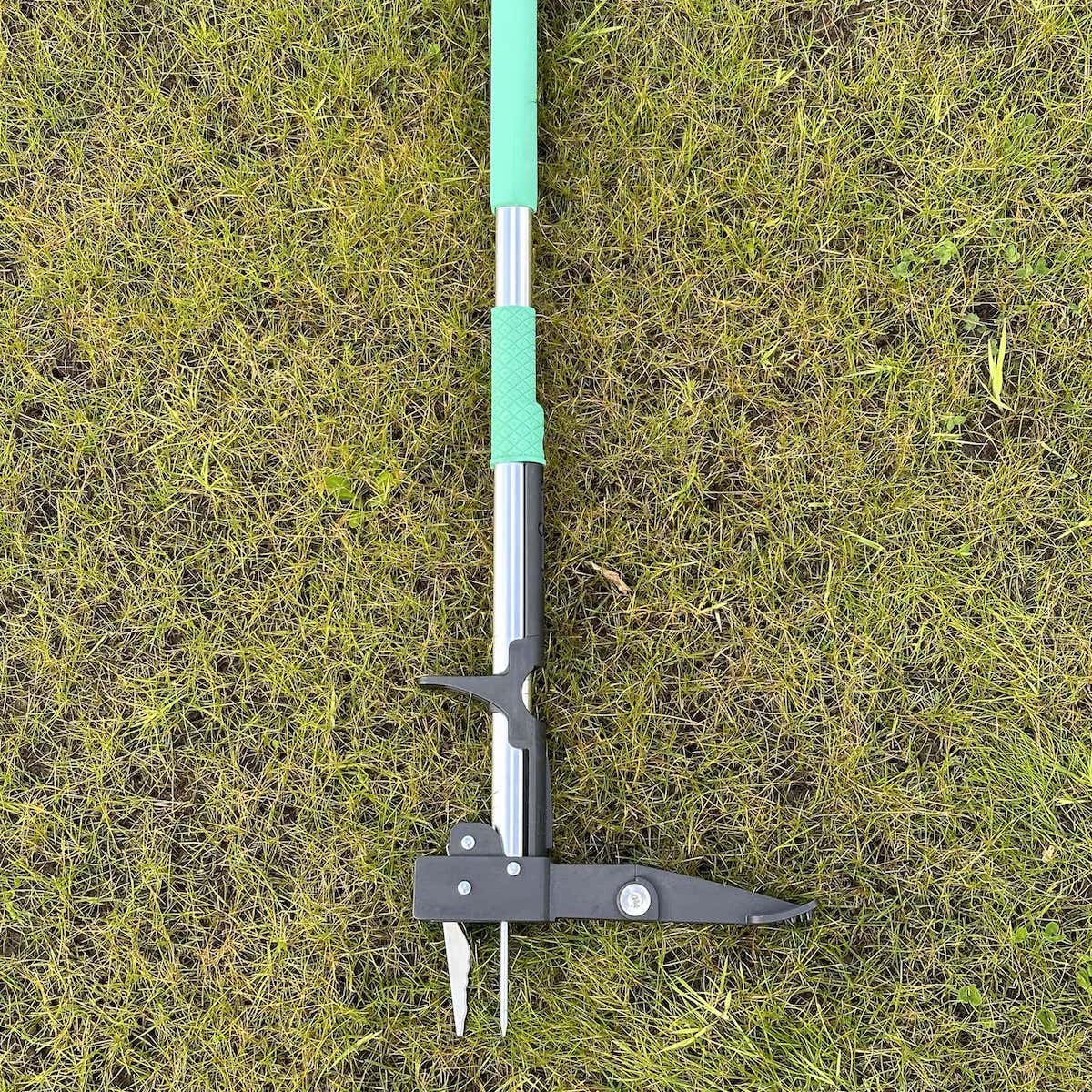 Weed Picker
The perfect solution for weed removal | Ergonomic design for comfortable use | Easy to use
£

47.99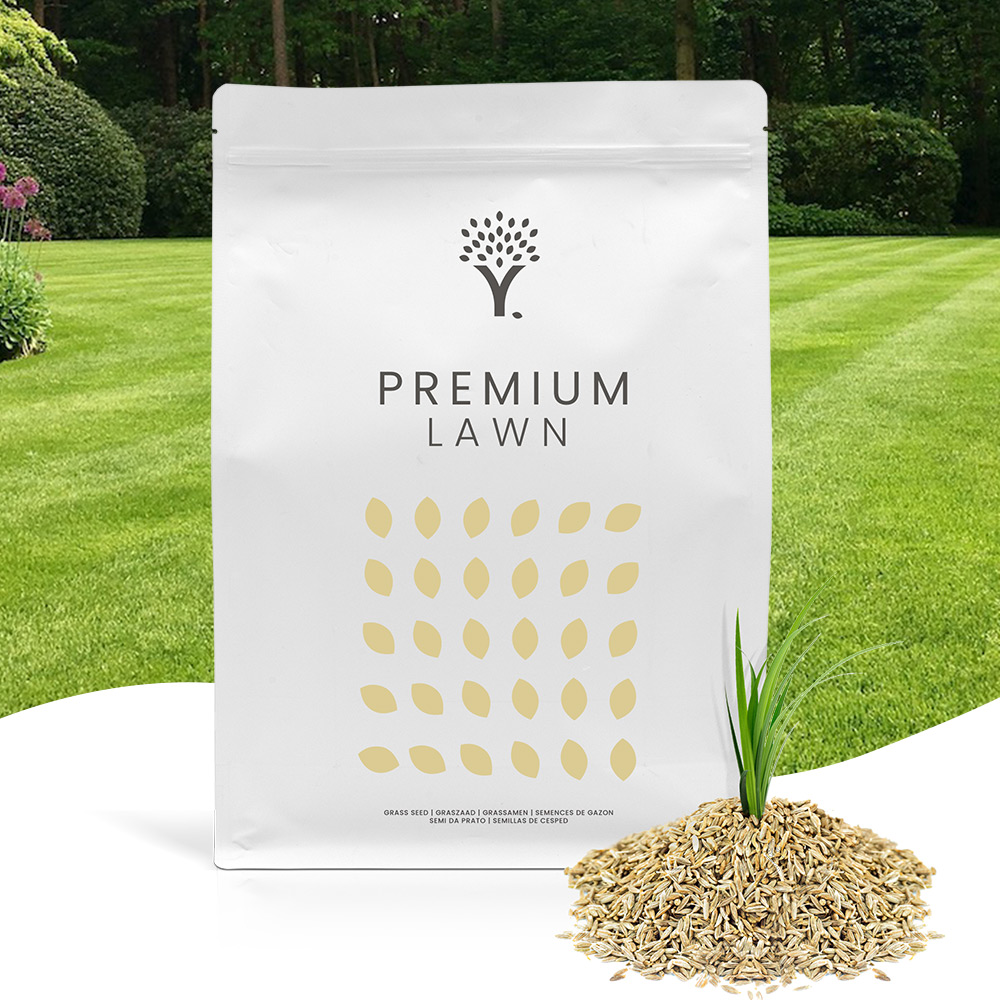 Premium Lawn Grass Seed
MOOWY's finest grass seed | Excellent ornamental value | Tolerates close mowing for a manicured perfection
From:

£

15.99