How to create a child-friendly garden
Kids love spending time in the garden. But how can you ensure a child-friendly garden that's going to keep them safe? Read on for our top tips.
Free download
Do you want a
lawn calendar?
🌱 All important maintenance moments for your lawn during the year. Leave your email and we will send you the lawn calendar for free.
Receive the lawn calendar in the mail
Enjoy a green lawn all year round!
As a kid, gardens are places to explore, learn, and have fun. As an adult, our gardens are calming sanctuaries away from the stresses and strains of daily life. And while these needs seem contrary to each other, it's possible to create a child-friendly garden that's great for the adults as well.
From using the right types of chemicals on your lawn to zoning ideas that promote a child's imagination and interest in the natural world, it's possible to design an outdoor space for safe fun that gets the kids away from the X-Box.
This article explores how to create a child-friendly garden that doesn't look like a wacky warehouse.
Ready? Let's go.
1. Zoning a child-friendly garden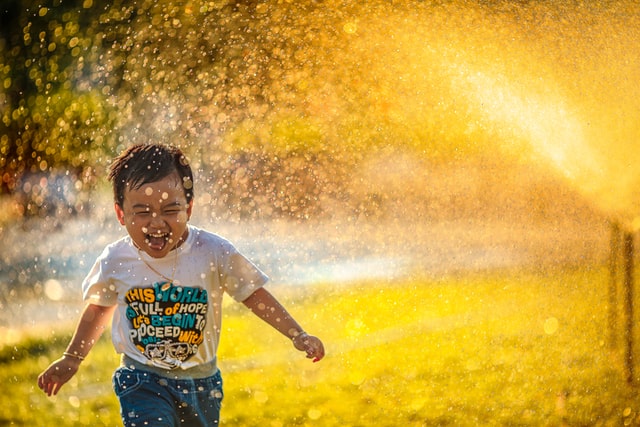 Even small gardens can be zoned to promote safe play. Indeed, a well-considered zoned garden provides somewhere for every family member.
Think about zoning in terms of concentric rings that ripple out from the house. The safest zones are those closest to the house, while more hazardous garden areas can be zoned exclusively for the adults. Most parents want to be able to keep an eye on their children while they play in the garden unsupervised. So, consider the immediate zone around your kitchen window the prime location for a play zone.
Safety always comes first with child-friendly gardens. So enclose your garden with a fence – at least, fence off the areas you can't see from the kitchen window to prevent the kids from wandering.
If you have a river or woodland area at the bottom of the garden, make these out of bounds with fencing. Remember, water is a real draw for children.
2. Consider a playhouse for a child-friendly garden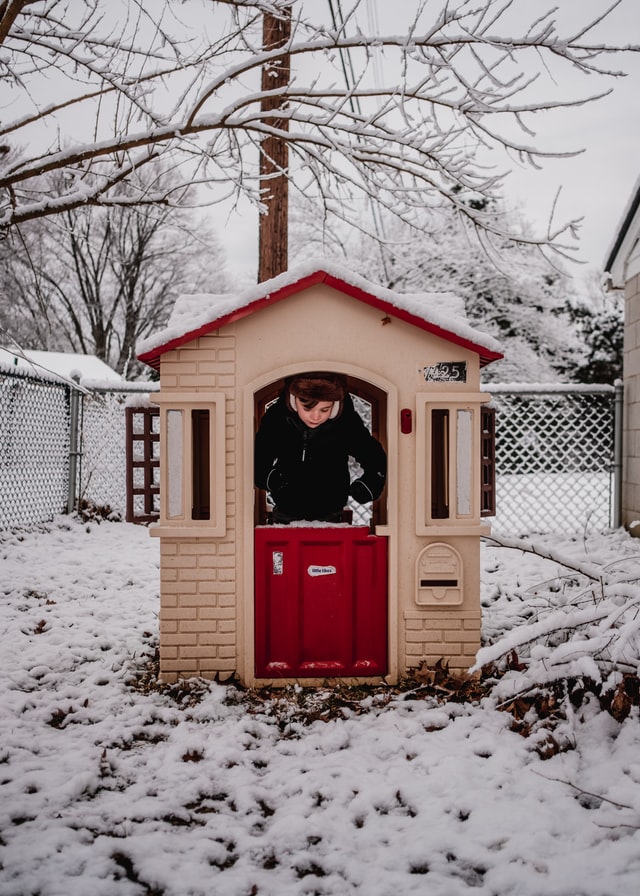 Ultimately, children want to feel independent. So, giving them an exclusive garden zone helps promote confidence and independent decision-making.
The best thing about a playhouse, wendy house, or den is that you keep it safe by filling it with child-friendly furniture and games. This permits free play while appearing to give them the free run they mostly crave.
Dens and playhouses are excellent ideas for small gardens, giving your child a place of their own while keeping them from wandering into out-of-bound zones.
3. Stepping stone paths
Sometimes the most straightforward ideas are the most effective, and stepping stones are a guaranteed crowd-pleaser for kids (and adults).
Your lawn gets a lot of action in the summer months and is easily damaged. And, over time, natural paths emerge – usually from the back door to your child's favoured play area.
Of course, you can prevent play damage by overseeding your lawn with a hardy grass type, such as MOOWY's Sport & Fun grass seed. But, consider creating fun paths that look attractive while offering additional protection for your grass plants.
Stepping stone paths are fun for kids and bring a cottagey feel to your back garden.
4. Keep it traditional (and simple!)
Sure, you can fill your garden with climbing frames and jungle gyms, but they can be expensive and a bit of an eyesore. And their useful life is likely to be less than you hope for – kids seem to grow out of playthings quickly these days.
So, rather than investing in a swing or climbing frame, you can't beat a tire swing – yes, that's an old tire tied to a strong tree branch with a length of robust rope. This way, you get a swing, a seat, and a little spy window into the house for your kids.
Inexpensive and endlessly entertaining. Win-win.
5. Keep it shallow for child-friendly gardens (water, that is!)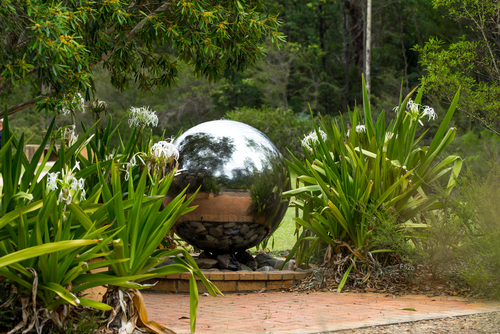 Water features add a tiny trickle of zen to any outdoor space. Running water provides white noise that dampens environmental distractions such as traffic and industrial sound, reminding you that you live close to a road, building, or factory.
So, while water features provide a sense of calm, they can also present a hazard for young children. Kids love nothing more than splashing about in puddles, after all – so, if you want to keep your zen spaces calm, keep your water shallow.
Self-contained water features, such as spheres or standing water walls, offer continuous water movement without a surrounding body of water, making them more child-friendly than a pond.
Remember, a child can drown in an inch of water – it's true; it's not an urban myth. The RNLI estimates that 360,000 children die in just an inch of water every year. So, make sure bodies of water, such as ponds, are fenced off while the kids are young.
6. Get your kids interested in growing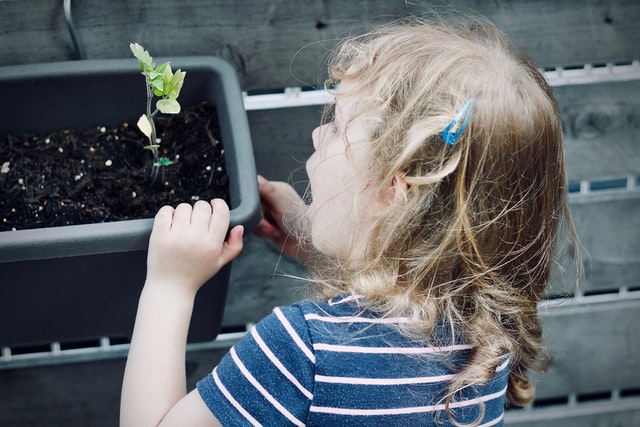 Practically every child is fascinated by nature, so it's no surprise that many kids love to grow plants from seed. Get your child a little potting table that's perfect for their height, and help them plant their first sunflower seeds.
Sunflowers are an excellent starting point for children because the plants grow tall. It's particularly exciting when the plant exceeds your child's height. Also, there's nothing more cheerful than the sight of a cluster of sunflowers reaching toward the sun.
This is also an excellent opportunity to teach your kids where their food comes from. Get them growing:
Radishes – easy to grow, delicious to eat
Carrots – can be grown in a pot and pulled up young
Lettuces – choose a rapid growing cut-n-keep variety
Courgettes – simple to germinate and grow, producing much fruit
Strawberries – grown from plugs, these plants produce delicious fruit year after year and require barely any maintenance
7. Pick your garden materials wisely
The typical garden maintenance routine often involves using toxic chemicals, such as fertilisers, weed killers, and pest control pellets.
Make sure you choose a lawn fertiliser that's suitable for immediate garden use, such as MOOWY's range of child- and pet-friendly lawn feed products. And aim for biological approaches to weed and pest control.
When it comes to garden furnishings, the rule is generally the same as for the indoors. Avoid jagged, spiky, and rocky surfaces as much as possible – they're all prime locations for grazed knees.
Think about using materials such as:
Wood chips
Turf
Smooth pebbles
While gravel might seem like a good idea for soft landings, remember that little stones are more likely to find their way into young children's mouths, presenting a potential choke hazard.
Composite decking is hardwearing and softer than natural wood, making it a more forgiving surface for falls and tumbles.
For steps, go for rounded or bullnose edges on steps – they look good and are safer for children.
Are you ready to get started, or do you have any questions?
We hope we've given you some valuable ideas for creating a child-friendly garden, but if you have any questions, don't hesitate to get in touch. We love to hear from you, so drop us an email, and we'll get back to you as quickly as we can.
Thanks for reading!
Your answer will be displayed on the site and the interested party will be notified by email.
Have a question or want to share your experience? Leave us a comment.
Read
more
The best tips and tricks for a lush green lawn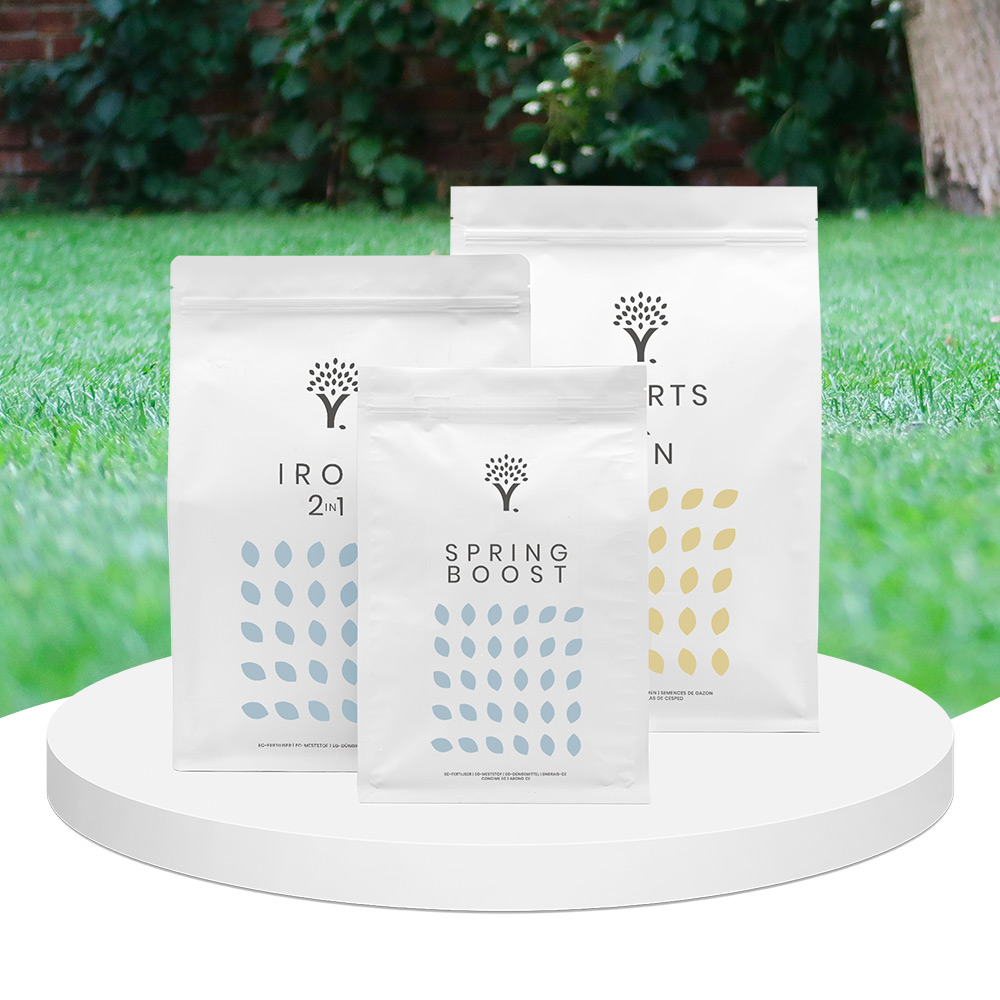 Scarifying Kit
All products after scarifying | Quickly restores the lawn after scarifying | Outsmart weeds quickly with the use of this kit
From:

£

39.99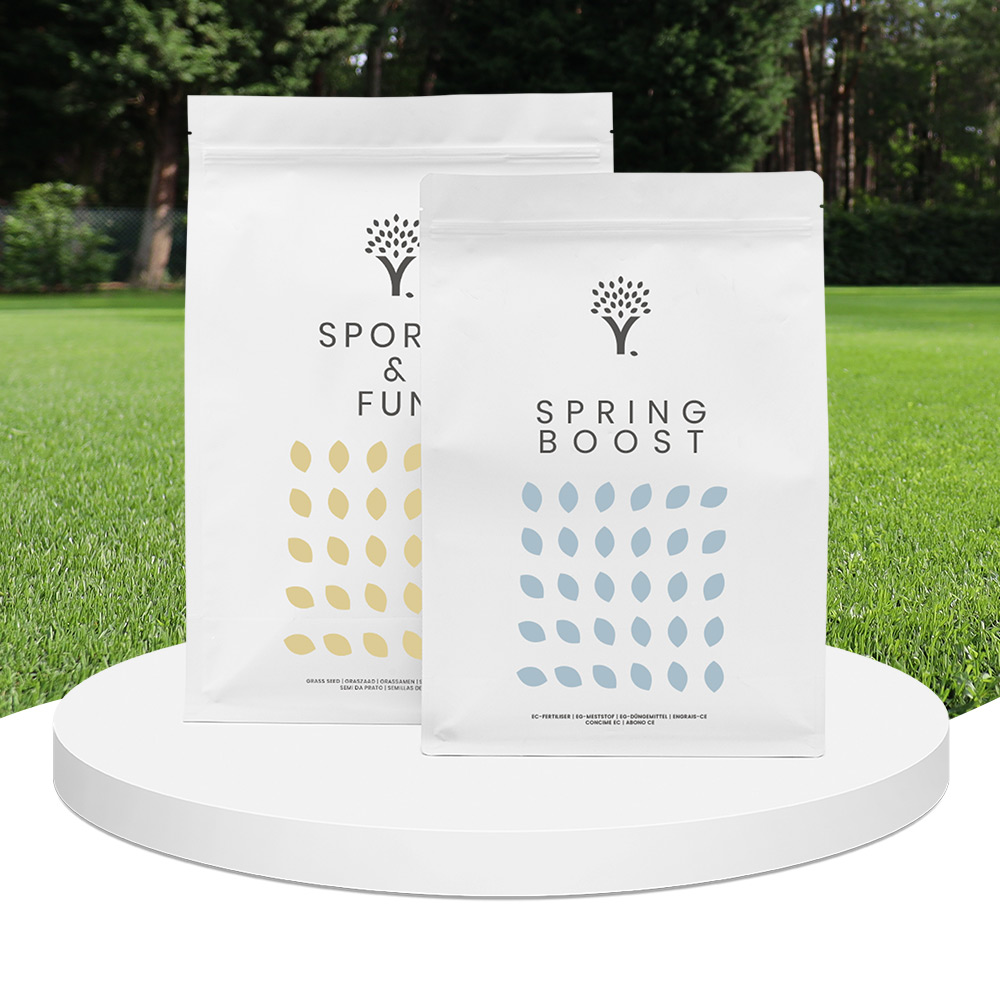 Spring Lawn Care Kit
MOOWY's choice for the spring | Quick recovery of your lawn after winter | A strong lawn prevents weeds
From:

£

25.99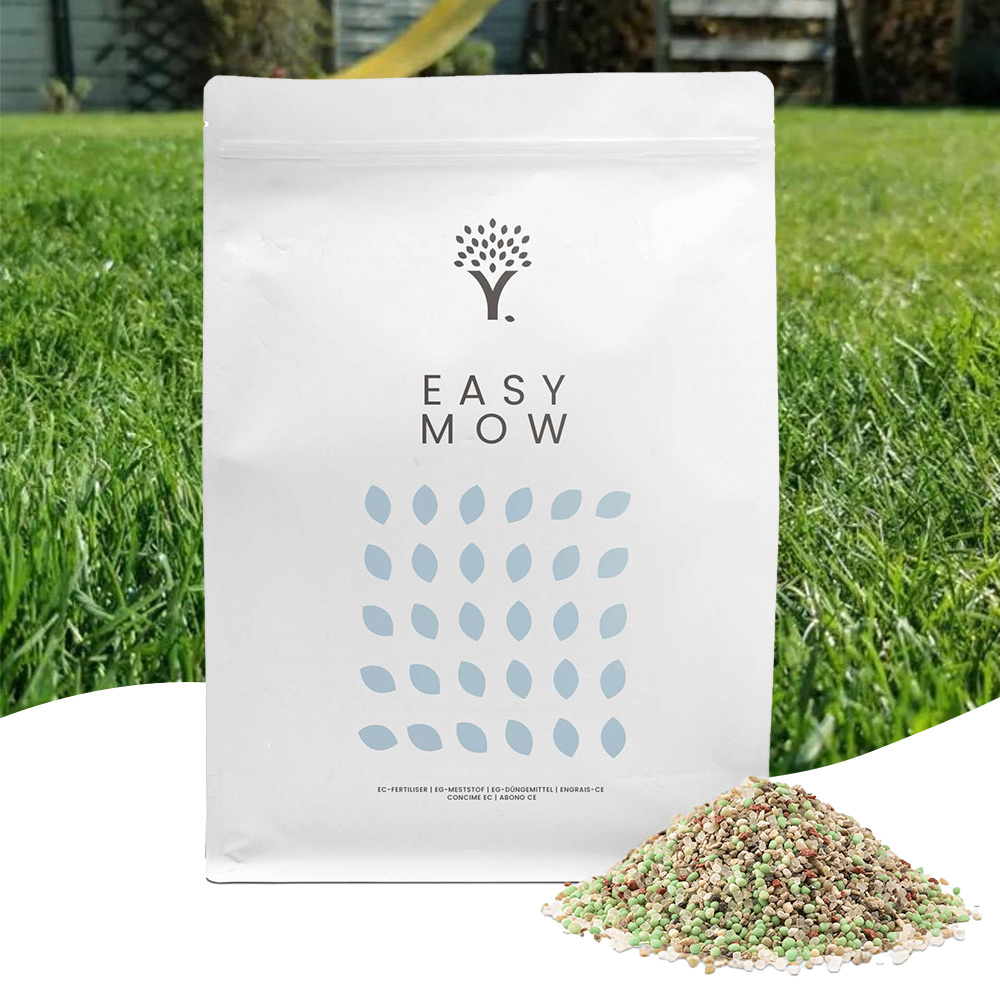 Long Lasting Lawn Fertiliser
Effective for 90 days | See results in 14 days! | Suitable for all types of grass and soil
From:

£

13.99
Free download
Do you want a
lawn calendar?
🌱 All important maintenance moments for your lawn during the year. Leave your email and we will send you the lawn calendar for free.
Receive the lawn calendar in the mail
Enjoy a green lawn all year round!