My Lawn Renovation: Part 1 — Mowing, Moss Killing, and Feeding
After years of neglect, my lawn was looking very sorry for itself. So, with the help of MOOWY, I decided it's lawn renovation time!
Free download
Do you want a
lawn calendar?
🌱 All important maintenance moments for your lawn during the year. Leave your email and we will send you the lawn calendar for free.
Receive the lawn calendar in the mail
Enjoy a green lawn all year round!
Do you look at other people's lawns with envy and wonder? Do you wonder how the heck they manage to achieve such a uniform green colour and a healthy, even covering – even in the shady areas? So did I, which is why I decided that it was lawn renovation time.
Because since moving into our lovely Victorian terrace in Manchester some seventeen years ago, all I've done is mow — and you can tell.
My lawn was a patchy mix of moss, weak grass, and weeds.
Welcome to my lawn renovation part 1.
All I'd done was mow
We moved into our house in Levenshulme — a leafy Manchester suburb — in 2005. And while we instantly fell in love with the period features, the garden really swung it.
There's something about having a garden that transforms the way you live. From living in a high-rise flat in Salford to moving into a two-story home with a garden, it was a revelation to finally have outside space that was all ours to do with what we wanted.
And the garden swiftly became one of my favourite areas of the house. In the spring and summer, at least.
And while we remodelled and landscaped the garden, we'd left the lawn pretty much to its own devices. And seventeen years later, the lawn is most certainly displaying the signs of neglect.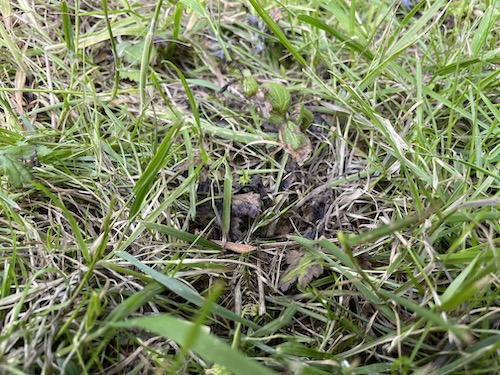 This is the result of seventeen years of:
no fertilising
no scarifying and
no aerating.
As you can see, the top layer of soil is barely visible among the dried-up grass, rotting organic matter, and moss.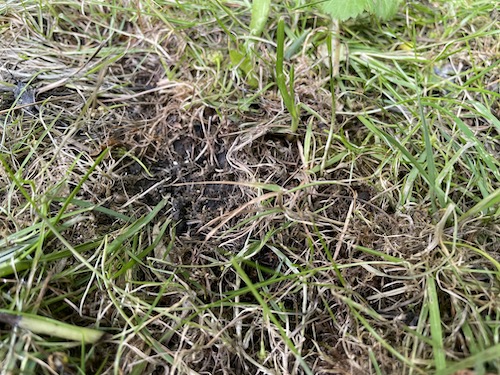 In this image, I'd lifted some of the moss by hand. But there's still plenty of remaining moss surrounding the grass plants — suffocating the roots and preventing nutrient intake.
Moss weakens your grass plants because it takes over the top layer of soil — soaking up the water your grass needs to thrive. This moss layer also starves the earth of the oxygen and light grass it needs to develop healthy roots.
In short: moss = bad. And this lawn was deeply neglected, unhealthy, and overtaken by weeds.
My Lawn Renovation: the weeds
One of the signs of a weak lawn is the presence of weeds, which are opportunist organisms that will grow wherever the soil permits. A weak lawn is a thin lawn — that means there's plenty of space between the grass plants for weeds to take hold.
To maintain a thick, young, and healthy lawn, you must overseed at least once a year. That way, any gaps resulting from drought or shade fill up with new grass plants — not weeds.
The weeds in my lawn are plentiful, to say the least. And while the processes I was about to go through would kill off the moss, I knew that moss killing and scarifying wouldn't have much of an impact on the weeds because you either have to kill them chemically or dig their roots out of the soil. And that wasn't on my agenda for this particular project.
To kill these established weeds, I'll need to use a weed killer.
But:
You should avoid using weed killer with young grass. Let your new grass establish for at least six months before you lay down weed killer, or you may risk killing your young grass plants.
So, weed killing will have to wait until my new grass has established after overseeding.
Check out our expert's guide to killing your lawn weeds.
My Lawn Renovation: the diagnosis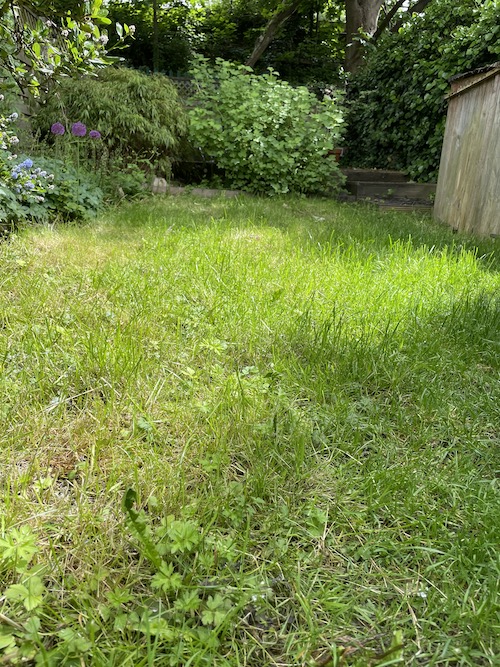 We have heavy clay soil here in Levenshulme — at least in this little part of it. And while clay soil is nutrient-rich, un-aerated soil quickly becomes compacted, resulting in poor drainage and shallow roots.
So, my lawn was in dire need of aerating.
However, my lawn really needed a thorough scarification, which also helps aerate the top layer of the soil.
Scarifying removes the thick layer of dead organic matter and moss from the soil's top layer. But before scarification, I needed to kill the moss.
My Lawn Renovation: Preparing for Scarification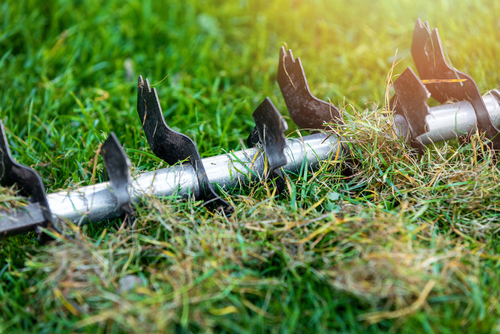 Scarification is a fairly intense process for your lawn. It's sometimes called vertical mowing (or verticutting), which means that rather than cutting the grass blade, you cut into the top layer of the soil.
A scarifying machine (on the lowest setting) literally rips the upper plant out of the ground to expose the soil. However, it's a good idea to kill as much moss as possible first. That way, the moss will lift off the earth more easily with less disturbance to your grass plants.
So, first things first. My grass was as long as a hippy's moptop — I needed to mow.
My Lawn Renovation: Mow SHORT!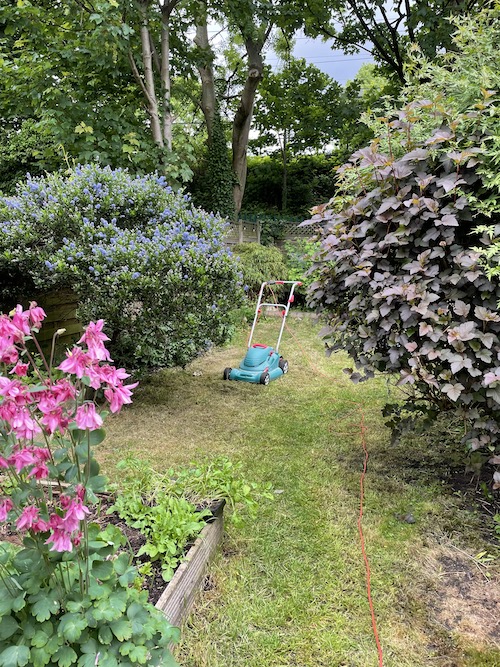 I'd let the lawn grow all the way through the spring, so the grass was very long. Long grass has its benefits for your local ecosystem, but if you're going to lay down fertiliser and moss killer, the grass needs to be short. Otherwise, granulated feeds get stuck in the grass rather than reach the soil.
So, I broke the carnal rule of mowing: never cut your grass shorter than ⅓ of its existing length. I had to cut it short because I needed to attack the soil-contacting elements that were damaging the grass.
Ultimately, you can't make an omelette without cracking a few eggs. My lawn renovation was going to be pretty harsh — but with the processes, feeds, and overseeding, I knew the lawn would bounce back quickly.
My Lawn Renovation: Moss Killer and Fertiliser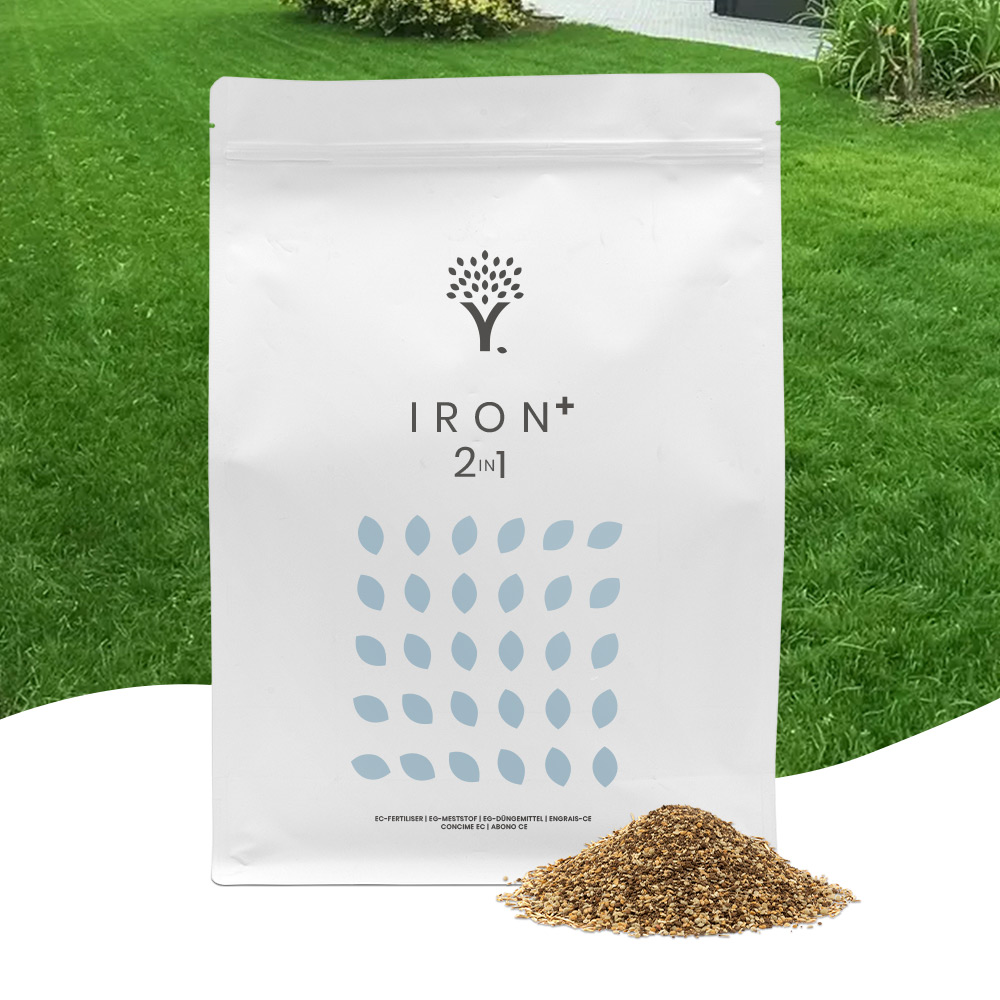 So, I used MOOWY's 2-in-1 Moss Killer and Fertiliser. This is a granulated formula that contains iron sulphate, which kills moss. It also has a high-phosphorus content, which is good for disease resistance — helping my weak lawn become more robust.
After mowing, I watered the lawn well — this does a couple of things:
MOOWY's 2-in-1 Moss Killer and Fertiliser is a granulated formula which sticks to wet soil better than dry. This means it won't get blown away in the wind.
Both fertiliser and iron sulphate (moss killer) need to make good contact with the soil for the best results. So, you need moisture to activate the feed.
Once I'd laid down the moss killer, it was time to let nature do its thing. I waited for a week to let the iron sulphate kill the moss.
My Lawn Renovation: My grass after its first fertilisation
Because there's high-quality fertiliser mixed in with the moss killer, my grass had transformed into a deep green colour after seven days. The moss had turned black, and the grass was actually looking pretty healthy.
But it wasn't time to rest on laurels: it was time to scarify.
Find out how my scarification went in the next instalment of my lawn renovation.
Let us know about your renovations
We'd love to find out more about your lawn renovations. Drop us an email and tell us all about it. How did it go? Did you discover any top tips?
Get in touch, and we'll reply as soon as we can. In the meantime, feel free to add some comments in the comments box below.
Thanks for reading!
Your answer will be displayed on the site and the interested party will be notified by email.
Have a question or want to share your experience? Leave us a comment.
Read
more
The best tips and tricks for a lush green lawn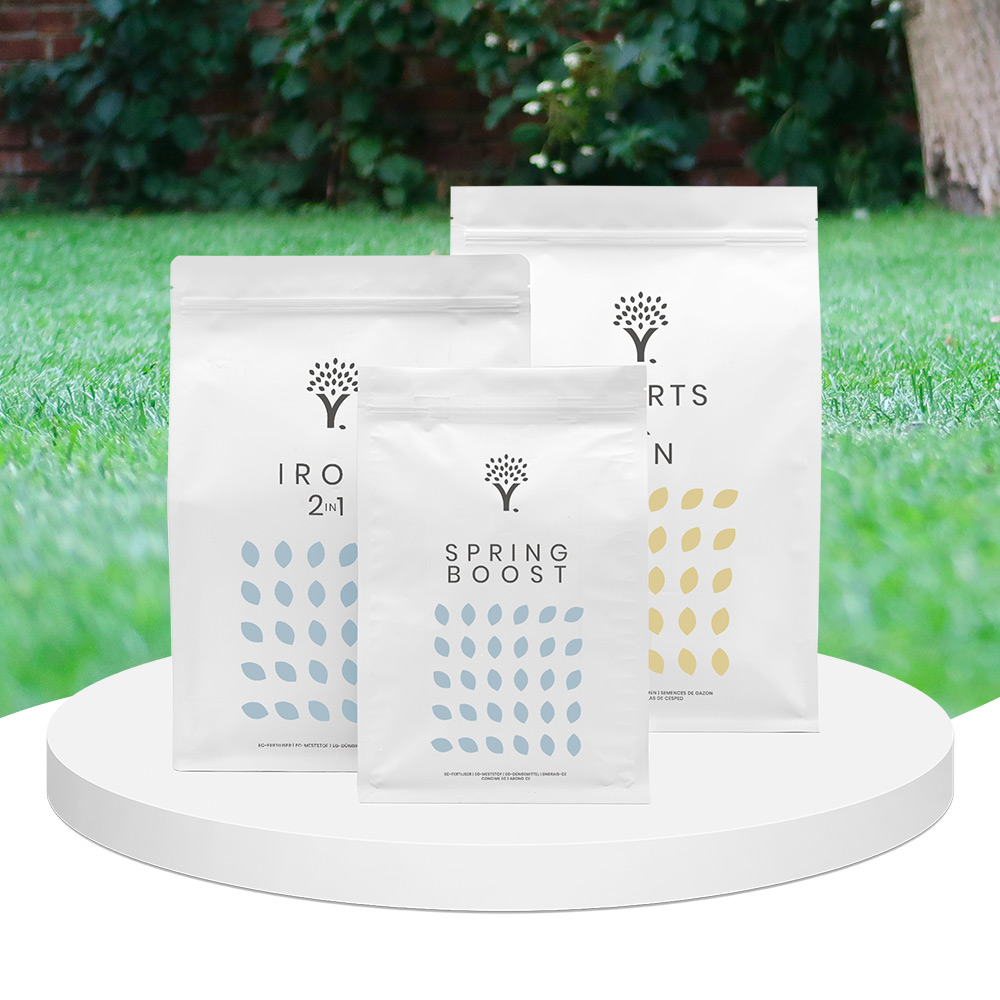 Scarifying Kit
All products after scarifying | Quickly restores the lawn after scarifying | Outsmart weeds quickly with the use of this kit
From:

£

39.99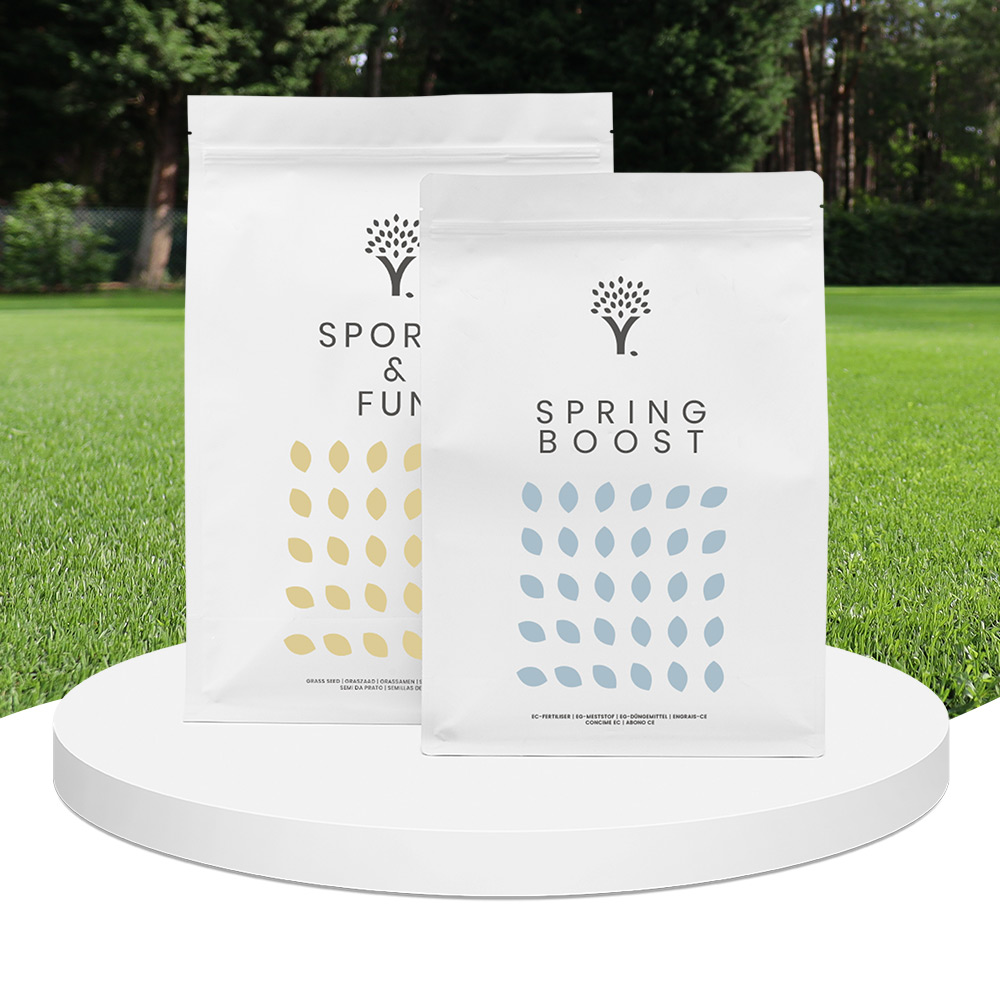 Spring Lawn Care Kit
MOOWY's choice for the spring | Quick recovery of your lawn after winter | A strong lawn prevents weeds
From:

£

25.99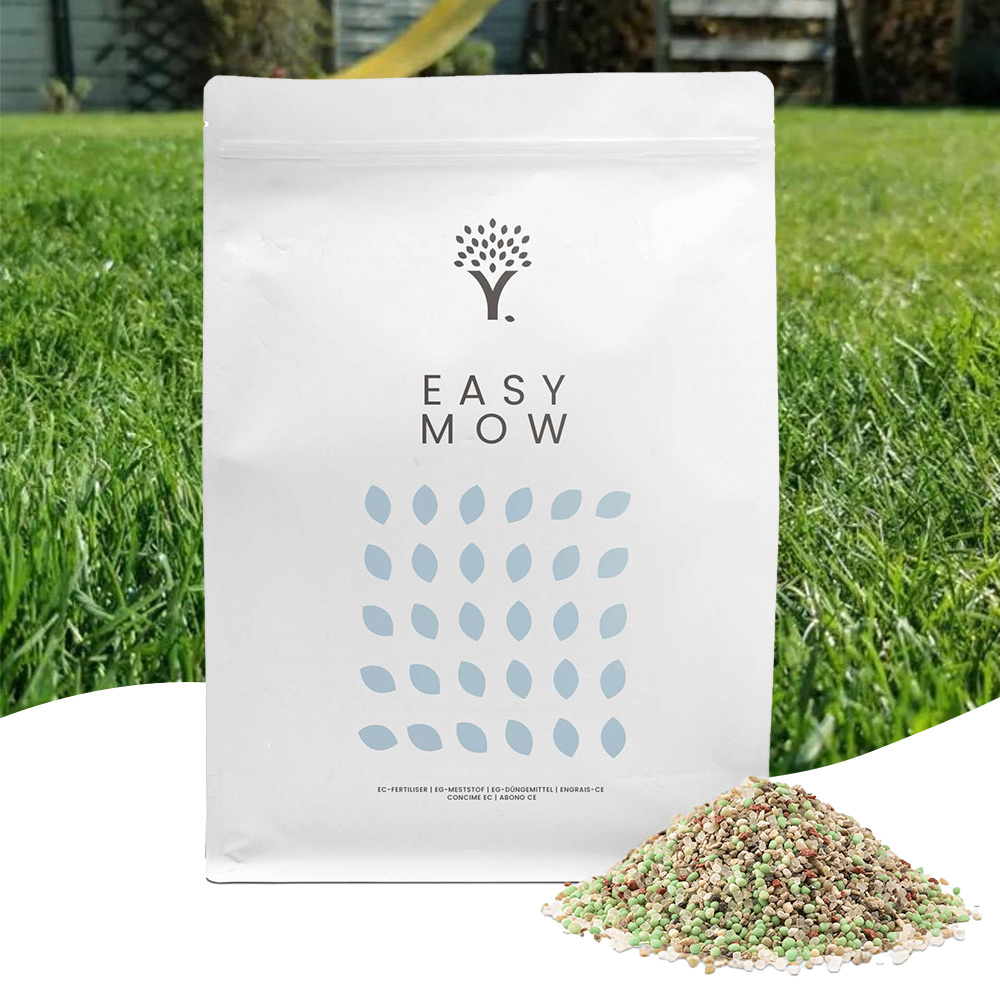 Long Lasting Lawn Fertiliser
Effective for 90 days | See results in 14 days! | Suitable for all types of grass and soil
From:

£

13.99
Free download
Do you want a
lawn calendar?
🌱 All important maintenance moments for your lawn during the year. Leave your email and we will send you the lawn calendar for free.
Receive the lawn calendar in the mail
Enjoy a green lawn all year round!