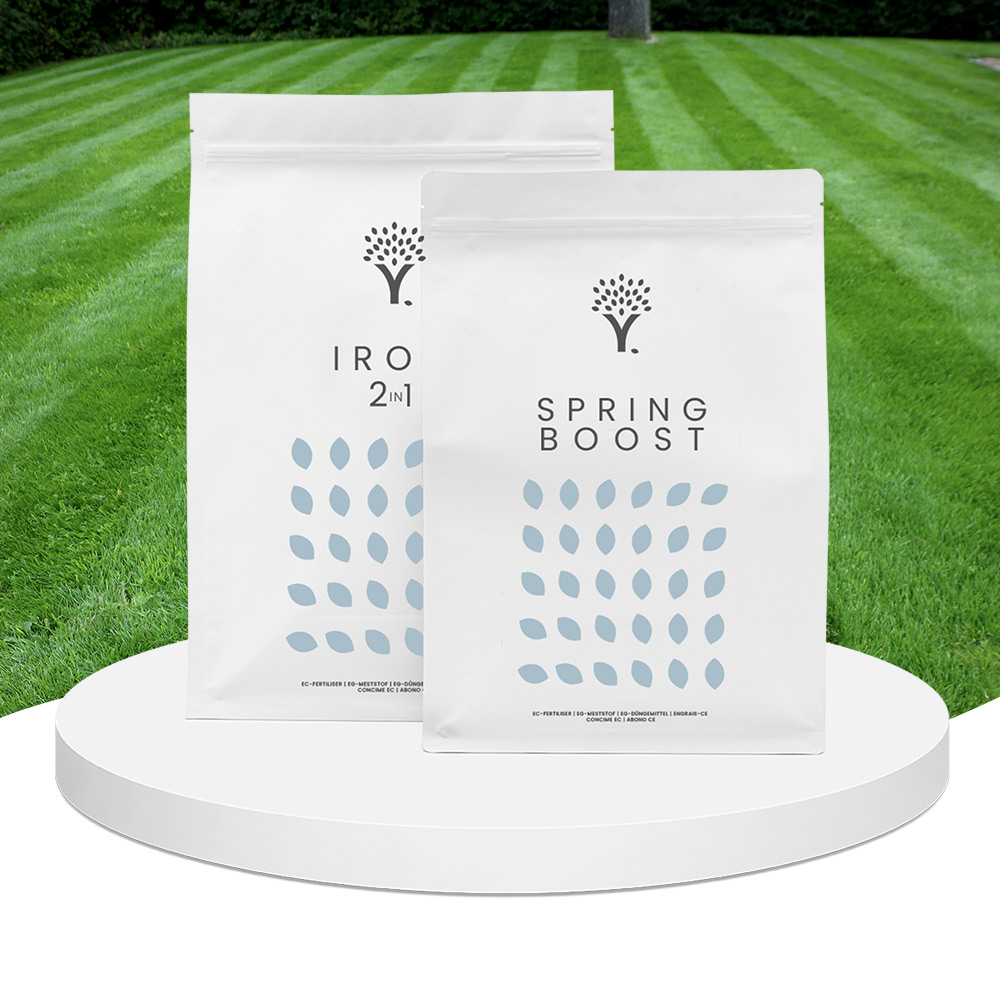 Order by 2pm for next day delivery
100% Satisfaction guarantee or money back
Benefits
Simplifies scarification and boosts your lawn's recovery
Restores existing grass quickly after scarifying
Easy resealable packaging for excellent shelf life
100% satisfaction guarantee or money back
Used in over 100,000 gardens
Description
Scarifying stresses your lawn, so the correct preparation and aftercare are essential for optimal results. This kit contains the following products:
Iron Sulphate Lawn Fertiliser
Spring Boost lawn fertiliser
Spread our Iron Sulphate Lawn Fertiliser to boost your lawn's colour and to create a moss free lawn. A couple of days later, your lawn is ready for dethatching.
Fertilising with our Spring Boost fertiliser stimulates the recovery of your existing grass after dethatching. Quickly reactivates growth and encourages a deep, rich green.
[If bald spots remain after scarification, use our Sport & Fun grass seed to replenish your lawn. Because Iron Plus can acidify the soil, we strongly recommend the use of lime. You can order Lawn Lime separately or buy it in the Scarifying Bundle Complete.]
An easy solution for small patches of moss. Iron Sulphate creates a moss free lawn, and Spring Boost replenishes your existing lawn.
Easy to spread. Use a hand spreader or spreading machine to distribute the product throughout your lawn evenly.
Odourless. Unlike cheaper products, Iron Plus and Spring Boost are odourless after application. No more ammonia smell!
Proper granules - not cheap powder!
Gives the grass a dark green color within one week! 
Composition
Quantity
Description

Iron Sulphate Lawn Fertiliser

N – Nitrogen
3%
Stimulates the growth of the grass leaf
P – Phosphorus
7%
Promotes root growth
K – Potassium
10%
Improves disease resistance
MgO – Magnesium Oxide
3%
Stimulates cell structure and green colour for better photosynthesis
Iron Sulphate
8%
Prevents moss, making scarifying easier while strengthening the plant structure
Composition
Quantity
Description

Spring Boost | Spring lawn fertiliser

N – Nitrogen
12%
Stimulates the growth of the grass leaf
P – Phosphorus
5%
Promotes root growth
K – Potassium
5%
Improves disease resistance
MgO – Magnesium Oxide
2%
Stimulates cell structure and green colour for better photosynthesis
Period of use
Good to use
Not recommended to use
*Spring and autumn are ideal for scarifying the lawn
Product details
| | |
| --- | --- |
| Soil type | For all types of grass and soil |
| Sowing rate grass seed | 17 g/m² |
| Application rate fertiliser | 25 g/m² |
| Period of use | March until June & August until October |
| Type | Granulate, 2-3 mm |
| Odour | None |
| Safety | Not harmful for children and pets after application |
| Packaging type | Pouch |
| Resealable | Yes |
| Manufacturer | MOOWY |
Frequently Bought
Together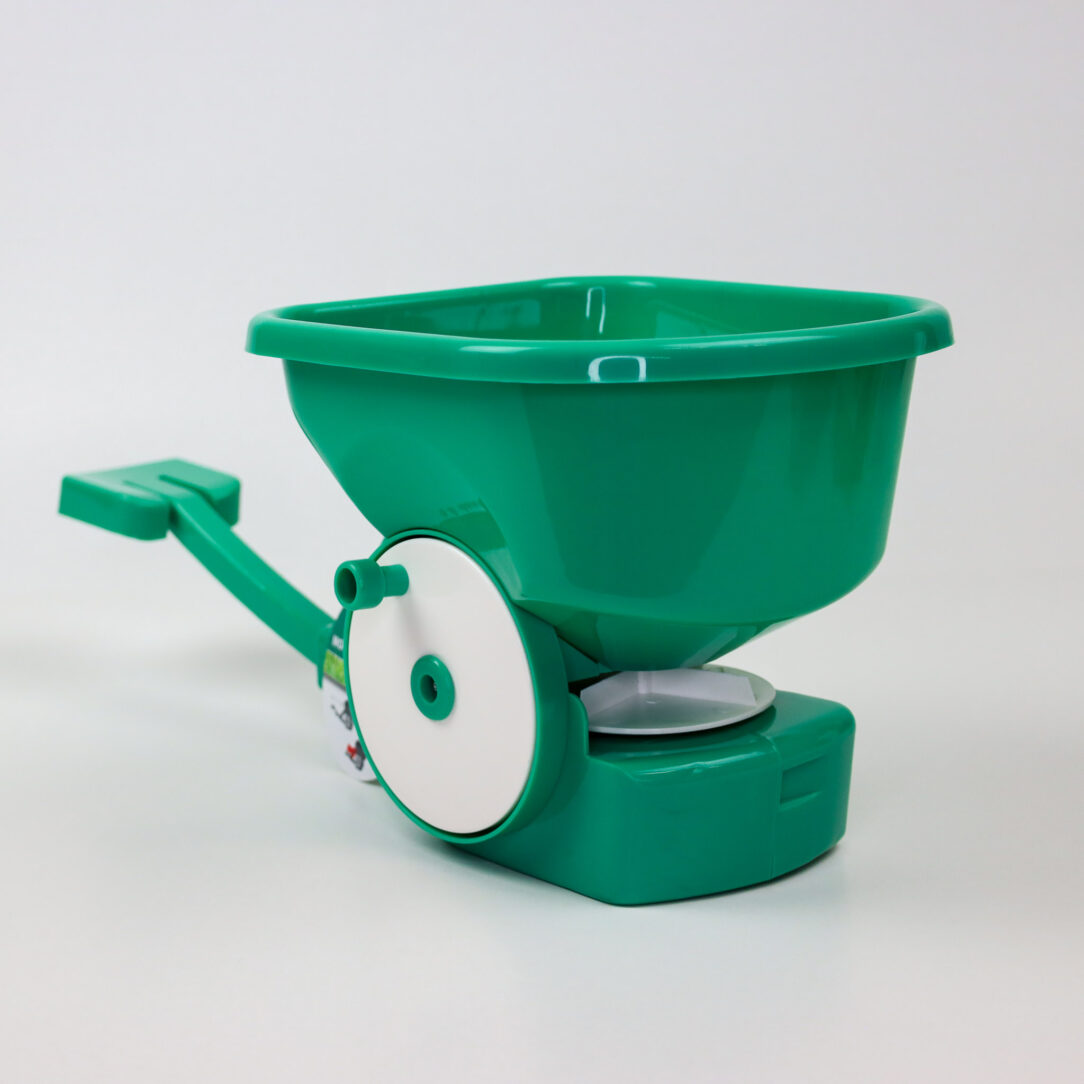 Hand Spreader
Provides a uniform result that prevents over-fertilization | 4 opening settings | Can also be used for spreading grass seed
£

25.99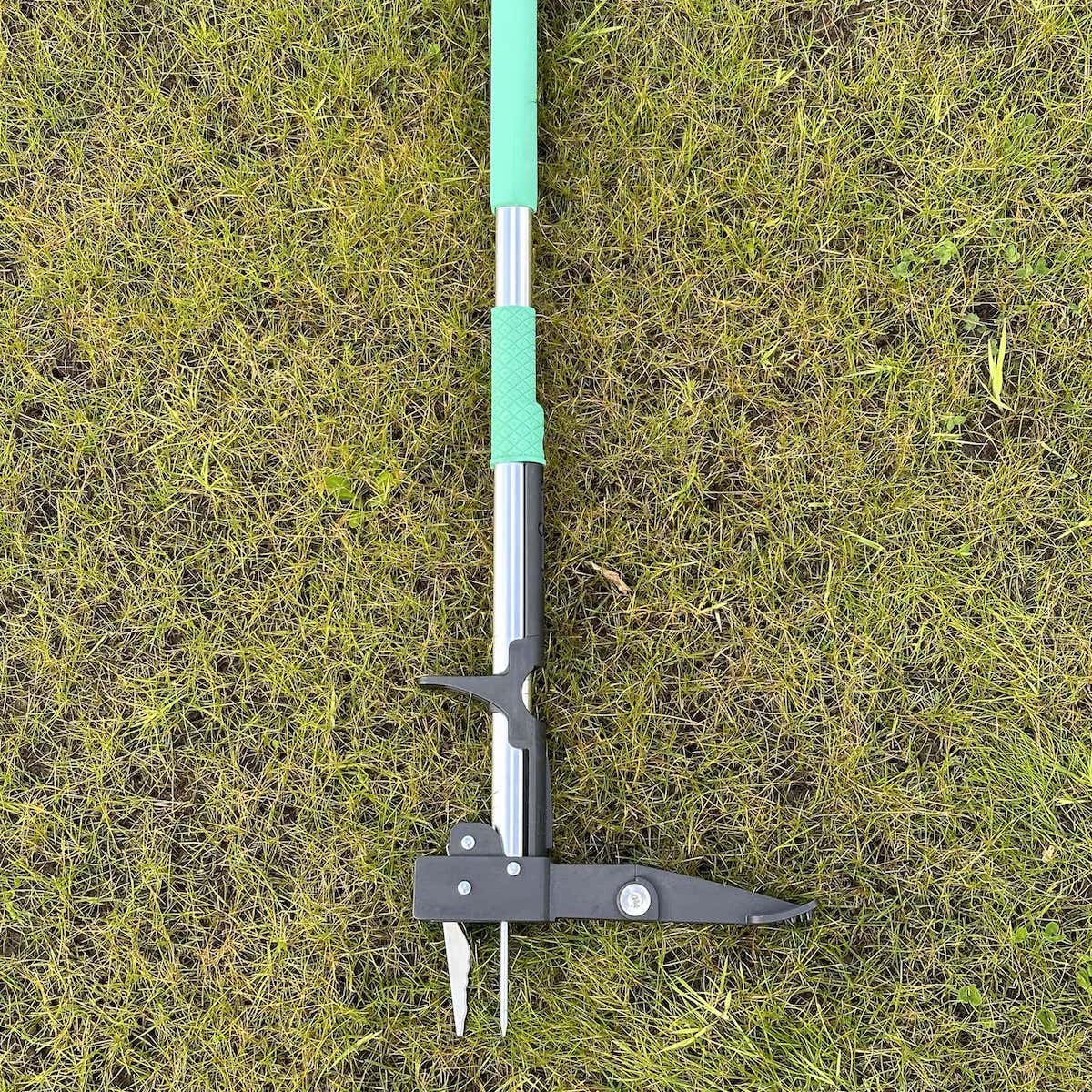 Weed Picker
The perfect solution for weed removal | Ergonomic design for comfortable use | Easy to use
£

47.99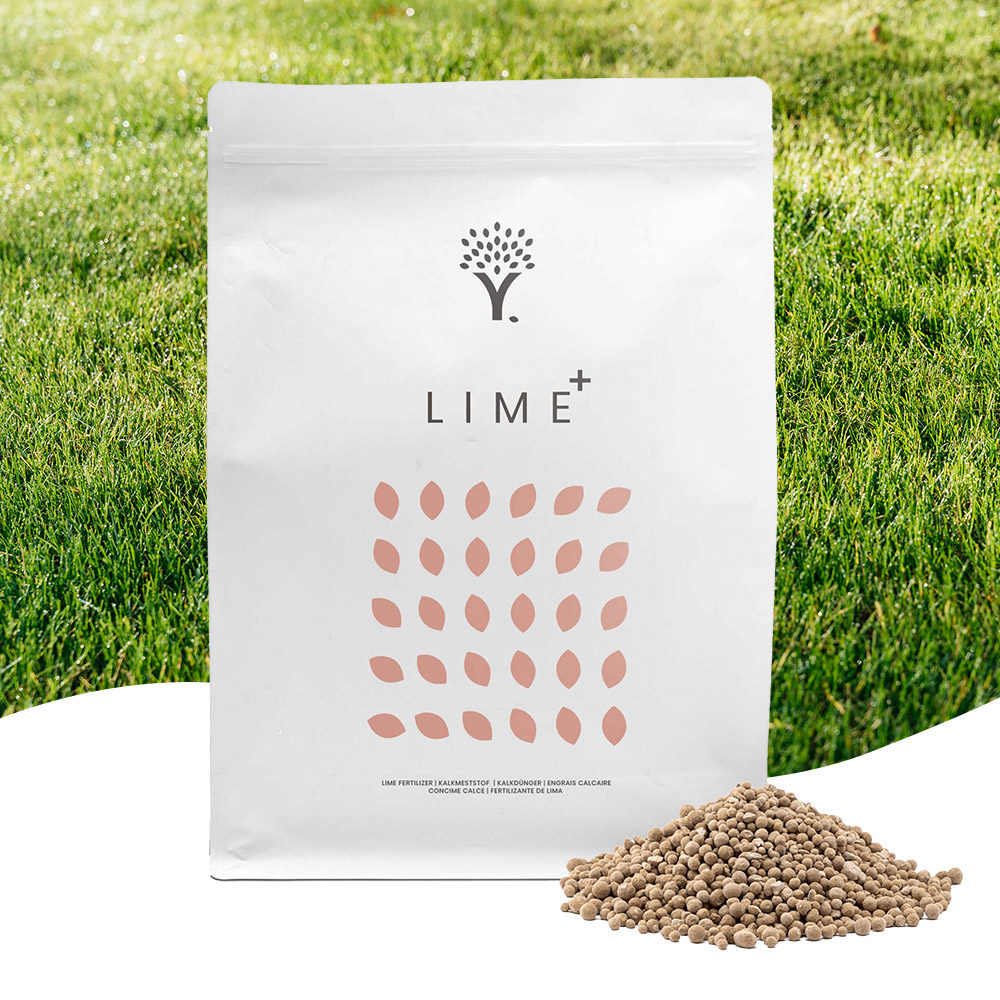 Lawn Lime
Reduces soil acidity | Promotes nutrient uptake | Quickly absorbed into the soil, enriching the soil composition
From:

£

10.99