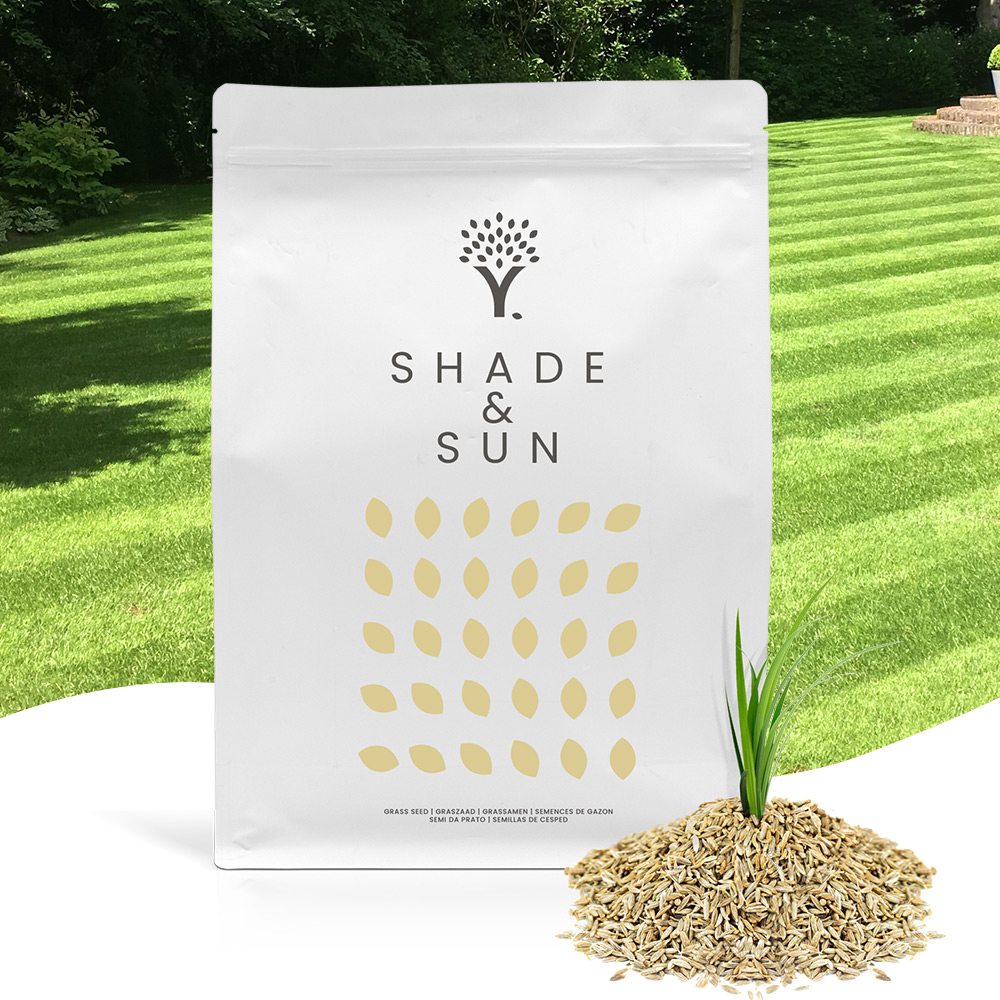 Grass seed
Shade & Sun Grass Seed
Order by 2pm for next day delivery
100% Satisfaction guarantee or money back
Benefits
Achieve the look & feel of an ornamental lawn

Shade-tolerant blend

With the Aquasaver coating you save 34% water and your seeds germinate 20% quicker

Germinates fully in 2-3 weeks

Specially selected grass varieties & grass families ensure a superb, robust lawn 

Designed for UK weather; thins less during winter 

Tolerates short mowing for that manicured look

Easy user manual
Easy resealable packaging for maximum shelf life

100% satisfaction guarantee or money back

Used in over 100,000 gardens
Description
If your garden is in full or partial shade, your lawn is probably patchy, at best. MOOWY's Shade & Sun grass seed is ideal for those shady areas - thriving in spaces that regular grass seed struggles to cover. 
Spaces beneath trees or next to buildings or fences are notoriously shady. Our expertly-selected seed blend contains fine-leafed grass varieties that thrive in low light areas. 
Enjoy a beautiful ornamental lawn, even in shady areas, with grass that grows slowly and requires less mowing than regular grass!
Suitable for sunny spots as well.
Perfect choice for the UK climate

- handles cold weather better than cheaper grass seed and thins less during the winter. 

Copes with low reel mowing

for that classic manicured look. Superb, premium grasses that tolerate the shade and the unpredictability of the British summer.

Grows in the shade AND in the blasting sun - perfect for patch repair and easy to spread by hand or with a spreader, this grass seed looks beautiful throughout the summer and autumn.
| Composition | Quantity | Description |
| --- | --- | --- |
| Perennial Ryegrass | 40% | Establishes quickly, with a fairly fine structure |
| Red fescue | 50% | Fine structure. Ensures a full and thick lawn |
| Kentucky Bluegrass | 10% | Very fine structure with sideways growth for strength |
Period of use
Good to use
Not recommended to use
*only to be used between 10° and 25° Celsius
*spring and autumn are the best times to sow grass
User manual
As with all new grass seed, water the seedlings well for at least two weeks after sowing. 
Rolling the seed after spreading will ensure optimal seed-to-soil contact for a consistent appearance throughout your beautiful, new lawn. 
Water and prepare the soil by removing fallen leaves and garden waste.

Mow the existing lawn no shorter than 5 cm.

Divide the grass seed into two equal parts. Spread the first part lengthways and the second part widthways.

With a weighted roller, roll the grass seed to generate good seed-to-soil contact. 

Water immediately. The soil MUST remain moist for at least two weeks after sowing.

Avoid walking on the grass until after its first mowing.
Product details
| | |
| --- | --- |
| Soil type | For all soil types |
| Sowing rate | 17 g/m² |
| Use | Frequently treaded lawn |
| Period of use | February until October |
| Odour | None |
| Safety | Non-hazardous |
| Packaging type | Pouch |
| Resealable | Yes |
| Aquasaver coating | With Aquasaver you save water and your seeds germinate quicker |
| Manufacturer | MOOWY |
| Sowing New Lawn | Use double the amount to create a new lawn |
Frequently Bought
Together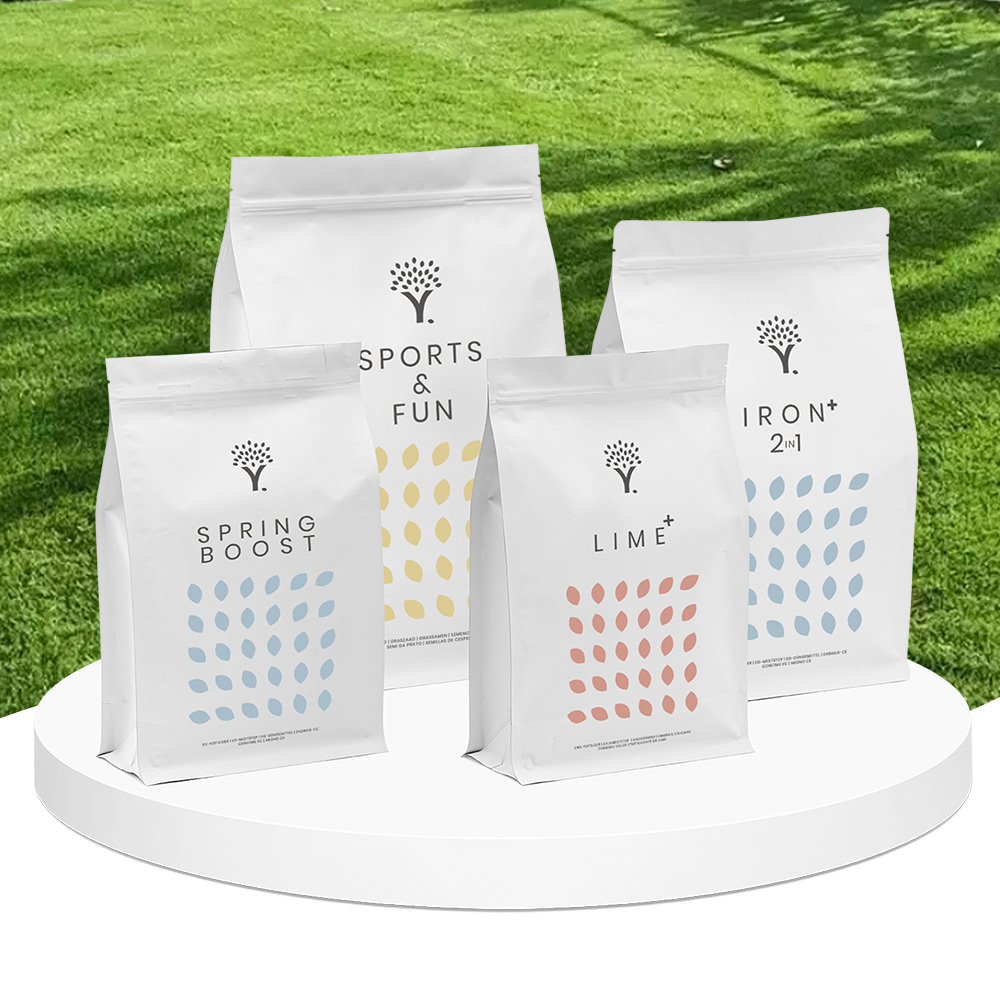 Lawn Renovation Kit
Quickly regain a beautiful lawn | Contains everything you need for scarifying | Keeps weed growth under control
From:

£

49.99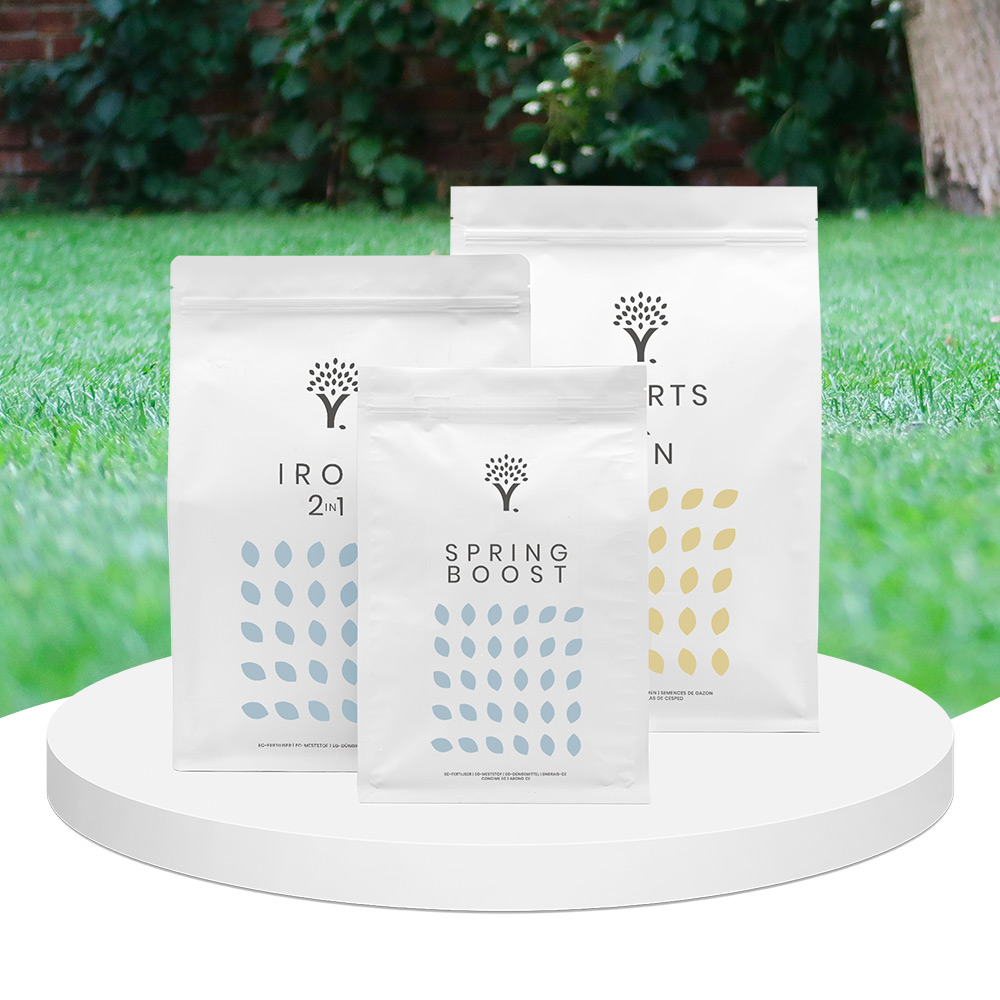 Scarifying Kit
All products after scarifying | Quickly restores the lawn after scarifying | Outsmart weeds quickly with the use of this kit
From:

£

39.99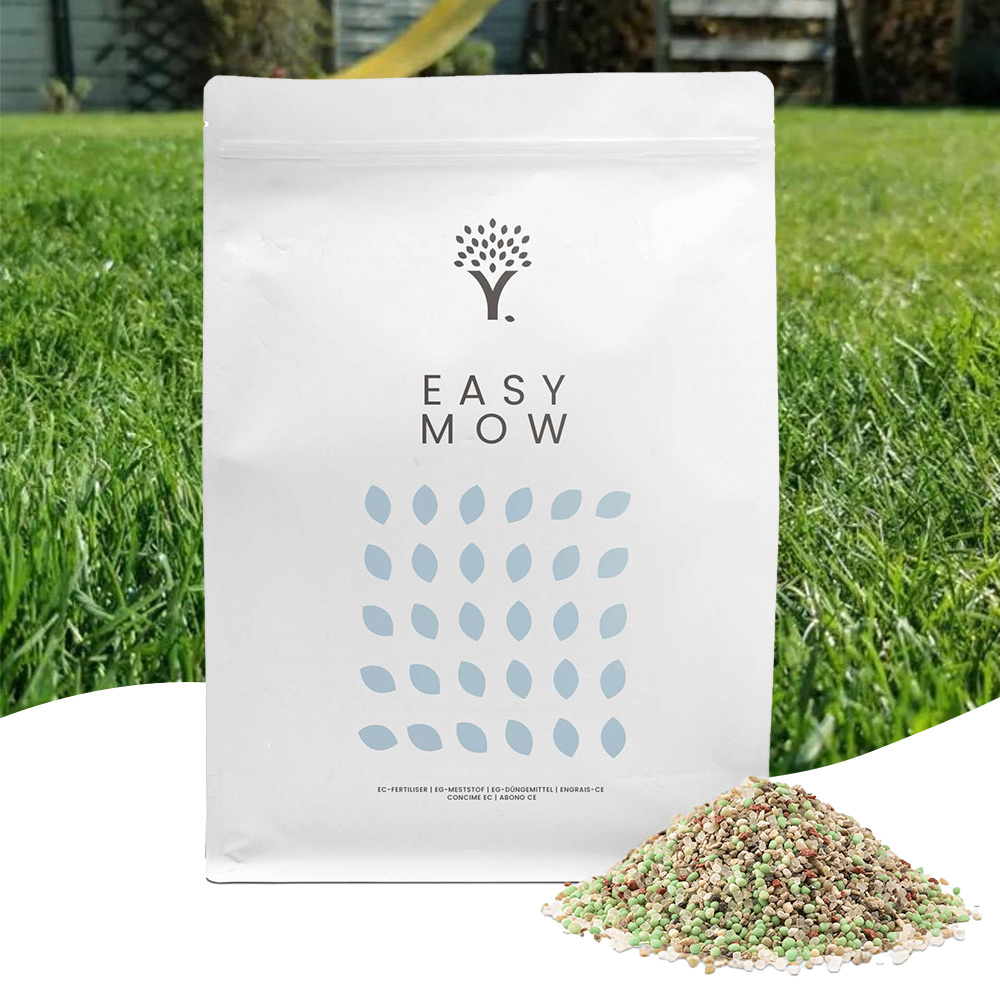 Long Lasting Lawn Fertiliser
Effective for 90 days | See results in 14 days! | Suitable for all types of grass and soil
From:

£

13.99