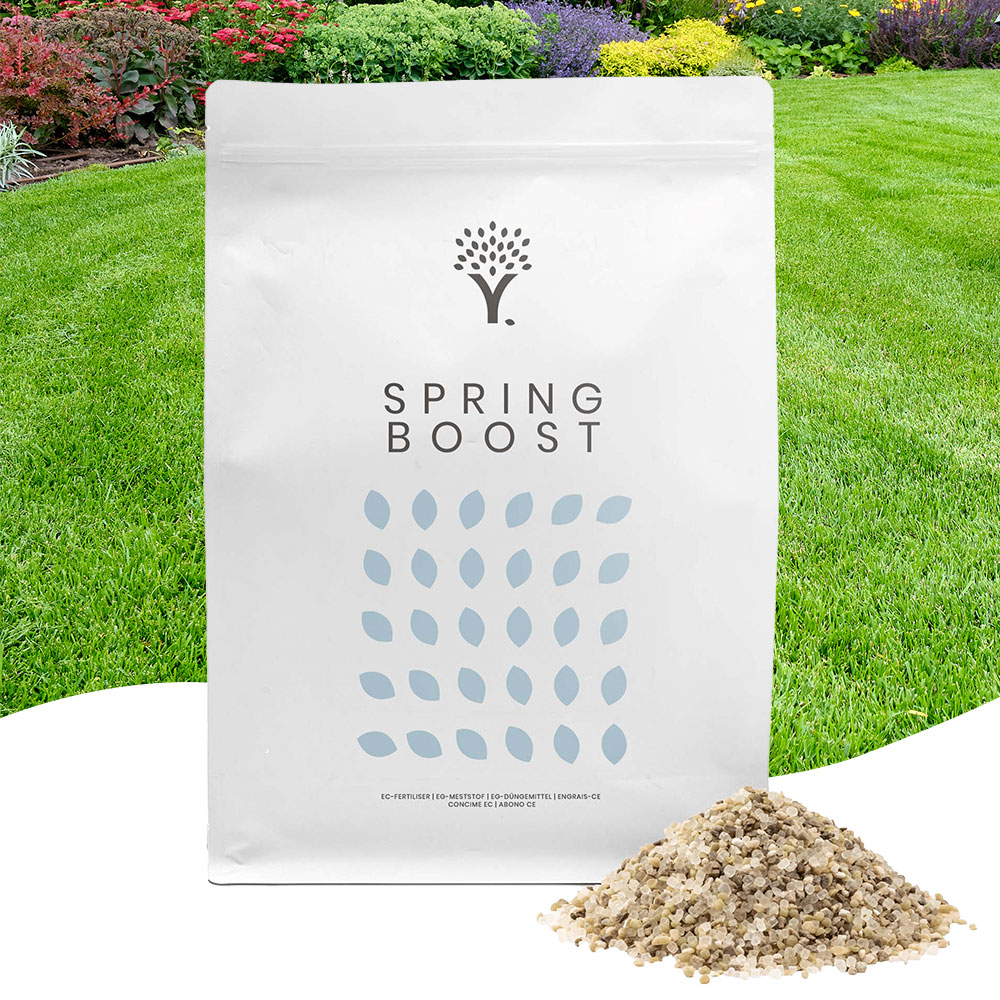 Lawn feed
Spring Boost Lawn Fertiliser
Order by 2pm for next day delivery
100% Satisfaction guarantee or money back
Benefits
Enjoy a greener lawn in as little as three days

Promotes a strong, healthy, and green lawn

100% satisfaction guarantee or money back

Used on over 100,000 lawns

Child- & Pet Safe 
Odour Free

Easy Application

Easy user manual

Resealable packaging for excellent shelf life

 Up to 4 times less fertiliser needed than other manufacturers
Description
Your lawn probably looks a little tired and unloved after a long, dark, cold winter. MOOWY Spring Boost lawn fertiliser contains everything your lawn needs for its springtime reawakening. 
Give your lawn the kickstart it needs to boost its initial growth period, ensuring a beautifully robust summertime lawn. 
Use this nitrogen-rich fertiliser for fast, healthy growth and sturdy roots. Rebuild your lawn's natural resistance after the winter dormancy. 
Spring Boost promises a beautiful, lush, and healthy lawn without the effort. The granules nestle deep into the grass, preventing your lawn mover from sucking it up.
Speedy results -

you'll notice an improvement in density, colour, and growth after one week. Wake your lawn from its winter dormancy with a boost.

Simple application

- Just scatter the high-quality granules over your lawn. No need to mix with water. 

Safe for kids and pets - odour-free

: Unlike other high-nitrogen fertilisers, children and pets are free to play on the lawn immediately after application. With no unpleasant odour, you'll only notice Spring Boost is there once your lawn springs to life. 
Spring Boost works best in spring but also adds vitality during the summer and autumn. Suitable for all soil types and grass species. 
This is a granular lawn fertiliser; best spread with a drop spreader or hand spreader.
To fertilise, use 25g/m2 
NPK - ratio: 12-5-5 + 2%MgO
| Composition | Quantity | Description |
| --- | --- | --- |
| N – Nitrogen | 12% | Stimulates the growth of the grass leaf |
| P – Phosphorus | 5% | Promotes root growth |
| K – Potassium | 5% | Improves disease resistance |
| MgO – Magnesium Oxide | 2% | Stimulates cell structure and green colour for better photosynthesis |
Period of use
Good to use
Not recommended to use
*only to be used between 4° and 25° Celsius
*Spring Boost is at its best in spring or after a lawn renovation
User manual
Remove fallen leaves and garden waste before mowing (no shorter than 5 cm). 

Divide fertiliser into two equal parts: sprinkle part 1 lengthways and part 2 widthways. 

Water well to activate. 

Enjoy your lawn as usual. Safe for immediate use.
Product details
| | |
| --- | --- |
| Soil type | For all soil and grass types |
| Sowing rate | 25g/m² |
| Period of use | February until November |
| Granule size | 2-3 mm |
| Odour | None |
| Safety | Safe for children and pets. Lawn available for use immediately after application. |
| Packaging type | Pouch |
| Resealable | Yes |
| Manufacturer | MOOWY |
Frequently Bought
Together
These work great together.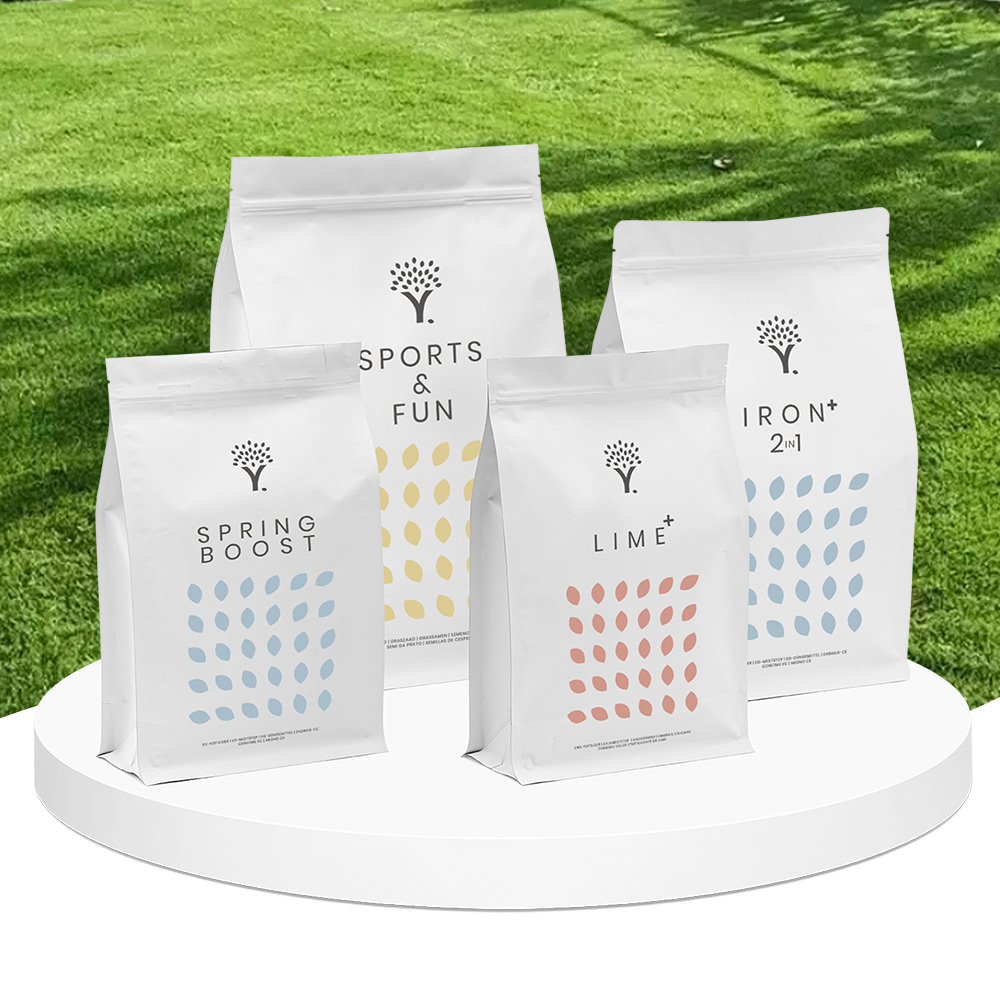 Lawn Renovation Kit
Quickly regain a beautiful lawn | Contains everything you need for scarifying | Keeps weed growth under control
From:

£

49.99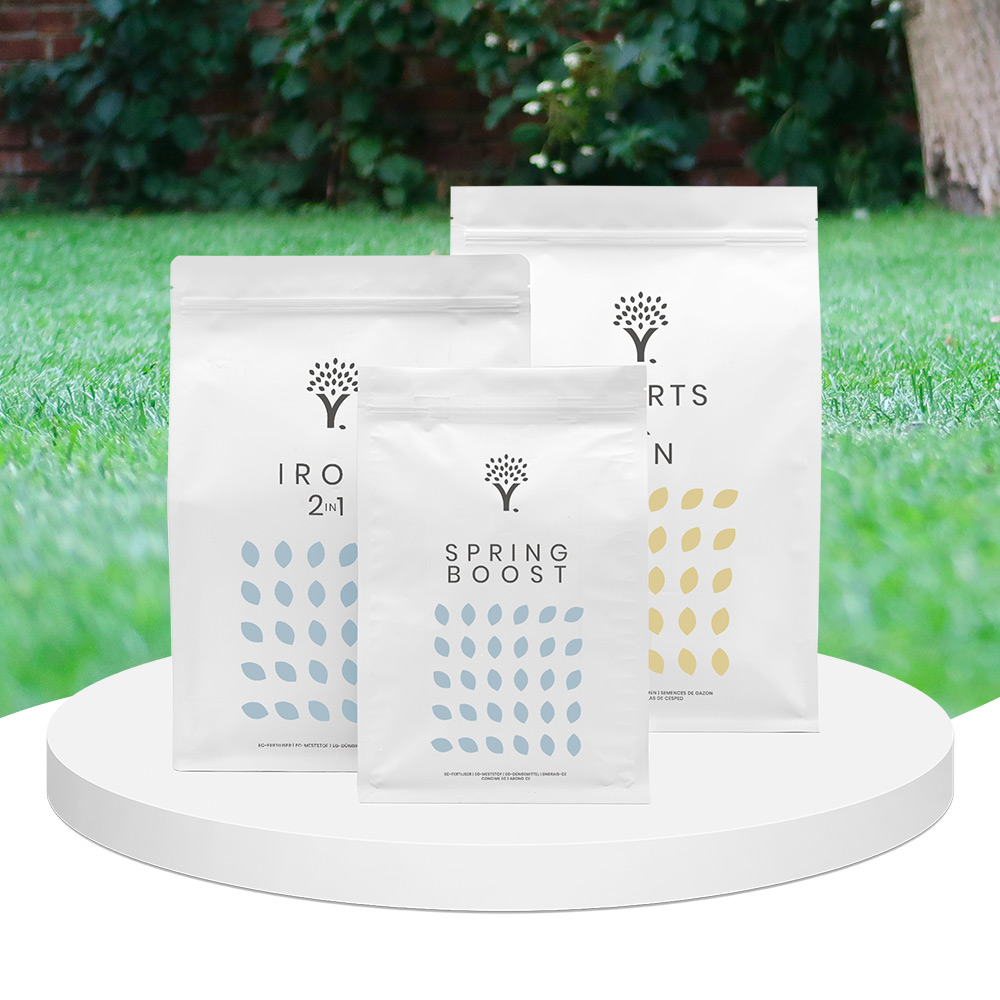 Scarifying Kit
All products after scarifying | Quickly restores the lawn after scarifying | Outsmart weeds quickly with the use of this kit
From:

£

39.99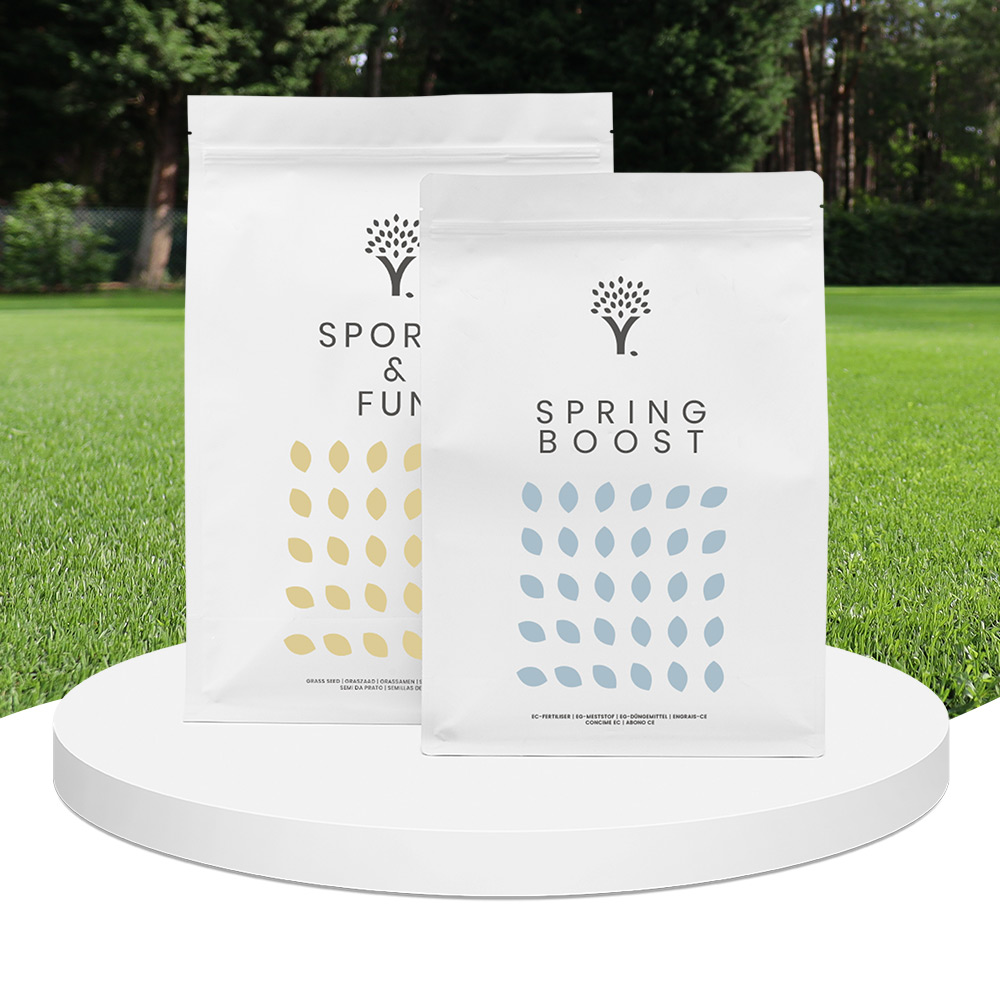 Spring Lawn Care Kit
MOOWY's choice for the spring | Quick recovery of your lawn after winter | A strong lawn prevents weeds
From:

£

25.99