Gardener's Gifts: 10 Great Gift Ideas for the Keen Gardeners in your Life
It's that joyous time of year once again. It comes around quickly, doesn't it? And while many of us cherish the run-up to the Christmas break, gift buying can be a real challenge. I mean, what do you buy for people who already have everything? Read on for our list of great gardener's gifts. Keen […]
Free download
Do you want a
lawn calendar?
🌱 All important maintenance moments for your lawn during the year. Leave your email and we will send you the lawn calendar for free.
Receive the lawn calendar in the mail
Enjoy a green lawn all year round!
It's that joyous time of year once again. It comes around quickly, doesn't it? And while many of us cherish the run-up to the Christmas break, gift buying can be a real challenge. I mean, what do you buy for people who already have everything? Read on for our list of great gardener's gifts.
Keen gardeners love tools and gadgets that make their gardening tasks a little easier to tackle. Sure, every gardener loves their time in the great outdoors, but if you can make things like weeding or sowing a little bit easier, there are very few of us who would opt for the traditional hard slog.
Luckily, most gardener's gifts are particularly affordable, making Christmas a great time of year to replenish supplies for your green-fingered friends and family.
Stay right where you are: we're going to suggest the Top 10 Gardener's Gifts for a little Christmas inspiration.
10. A Bee Hotel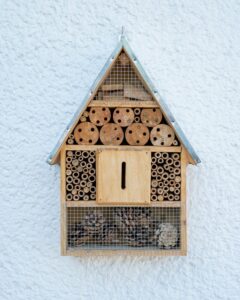 Bees are a gardener's best friend, and there's barely a single gardener who doesn't want more of the buzzy insects visiting their plot. And while honeybees live in hives, many bees are solitary – making nests and laying their eggs in hard soil or pieces of dead wood.
Bee hotels offer a safe spot for your local solitary bees to nest, mimicking the conditions the bee would find in the wild. Hollow bamboo canes supply a perfect habitat for nesting bees in the springtime – they'll repay the favour come summer when your crops are bursting into flower.
Bee hotels are particularly active in the spring when you'll see adult female bees nesting, flying into the hollow canes carrying pollen or blobs of mud that help them create hospitable cell walls for their eggs.
Of course, you can buy a ready-made bee hotel, but homemade gifts often mean so much more. So, create your own "box of holes" from bamboo canes, hollow plant stems, reeds, and drilled logs for a great gift that shows true love.
The RSPB offers a step-by-step guide to building your own bee hotel. Gardener's gifts don't have to cost the earth.
9. Personalised gardening gear
We've probably all found ourselves in a last-minute supermarket sweep for Christmas presents at 9 pm on Christmas Eve. And the resulting gifts have likely demonstrated your total lack of preparation.
On the other hand, nothing says that you've giving a gift some real thought like personalised gardening gear.
Think personalised:
Gardening gloves and aprons
Tool belts
Tools, such as trowels
Personalised gifts are fun and creative, and show that you've spent a little time arranging the present. Think engraved and embossed items that act as a reminder of your thoughtfulness each time they use them.
8. Hand cream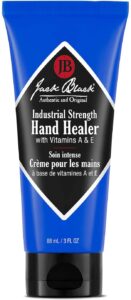 Gardening tasks are tough on the hands, and it's not uncommon for keen gardeners to develop blisters, calluses, and sensitivity after a full-on gardening session.
You might think hand cream is a gift that only women will enjoy, but – hey – we're in the third decade of the 21st century! Men love pampering products as well, you know.
There's a pretty vast array of hand creams aimed at men. You can always find them because they have "manly" products names, like:
Sure, your dad or brother might not necessarily buy a hand cream for themselves, but that's what Christmas is all about, isn't it: treating loved ones to something special.
Like most cosmetic products, hand creams can be pretty costly.
If you're buying for a man, the following scents will be appealing:
Woody smells, like sandalwood or oud
Eucalyptus
Musk
Vetiver
Pine
Black pepper
If you're buying for a woman, consider:
Vanilla
Peppermint
Lavender
Cinnamon
Of course, you could say that "gendered scents" are a thing of the past, which is probably true for younger generations.
If you're buying for an older relative, it's a good idea to stick with tradition.
7. A Scarifying Rake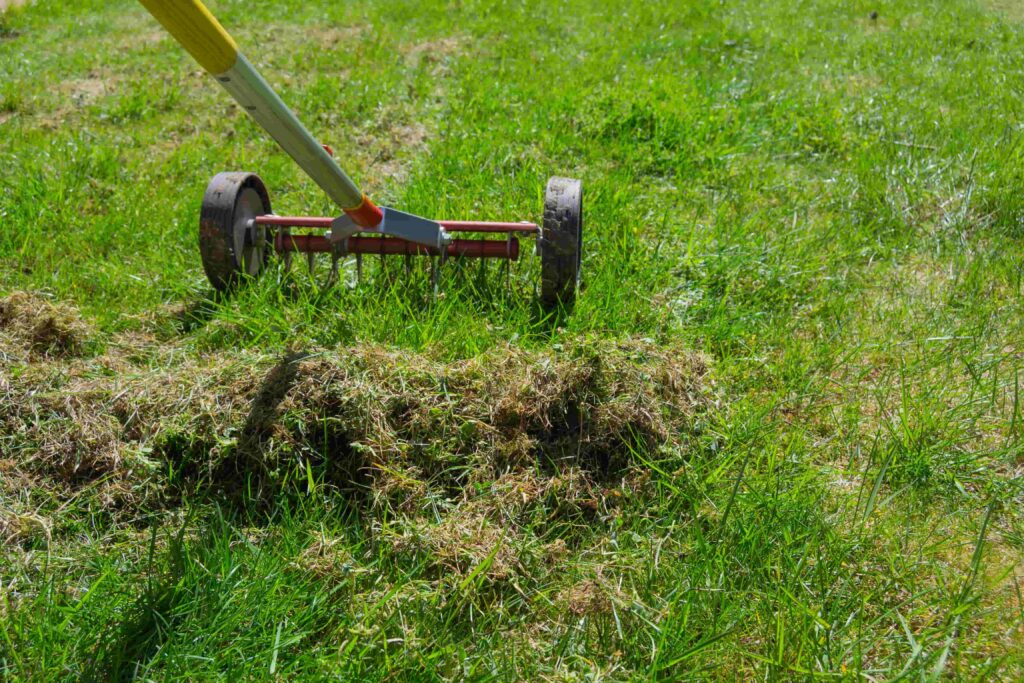 OK, the word "scarifying" might sound more at home at Hallowe'en than at Christmas, but this is one present that lawn lovers will simply love.
Scarifying is the process of dethatching – that's removing the surface layer of moss and organic matter to help refresh the look and strength of your lawn.
And anyone who has ever scarified their lawn will know that it's quite a daunting, hefty old task. It's entirely possible to scarify with a telescopic leaf rake, but it's a tall order for more extensive lawns.
If your friend or family member has a larger lawn, they'll love the MOOWY adjustable scarifying rake, making lighter work of this time-consuming task. The gadget's teeth-like blades are sharp enough to pierce the top layer of soil, providing air, light, and water for grass plants.
Scarifying might initially look like you've taken a tractor to your lawn and completely decimated it – but it only takes around two weeks for the grass to recover; bouncing back with hugely improved health and vitality.
6. Grow Your Own Mushrooms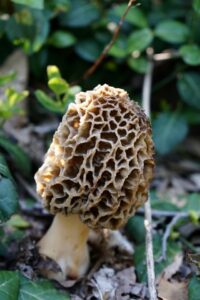 Most gardeners focus on fruit and veg in their patch – most don't consider fungi as a fun alternative. Mushrooms are easy to grow and – like most homegrown fare – are more delicious than supermarket-bought mushrooms that have sweated underneath clingfilm.
There's a wide variety of edible mushrooms available, from standard closed cap to exotic oysters and shiitake. If you're thinking about a gift, maybe consider a species that's difficult to buy from typical UK supermarkets, like:
Morels – we always see these used on Masterchef, but they're hardly ever available in standard supermarkets. You'd be lucky to see them at Waitrose!
Chicken of the Woods – commonly found in forests, this meaty mushroom tastes surprisingly chickeny – hence the name.
Lion's Mane – a bizarre, edible fungus that's delicious to eat or make into a medicinal tea (not the hallucinogenic type!).
Turkey tail – a beautiful, woody-looking medicinal mushroom containing powerful antioxidants and a range of compounds to boost immunity while improving gut bacteria
5. Garden sprinkler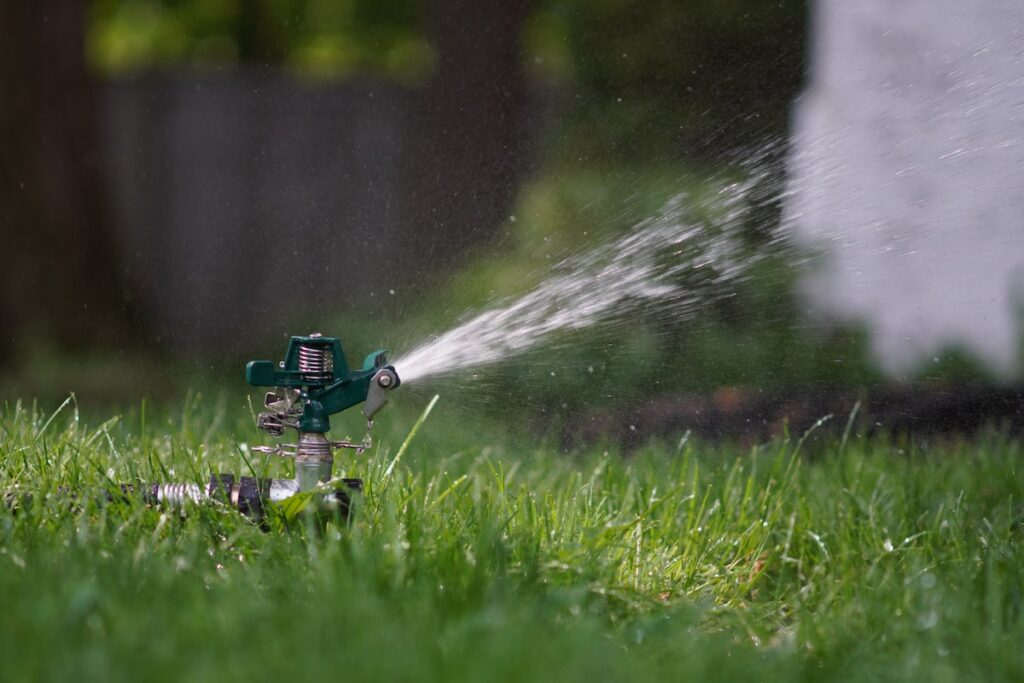 The ideal gift for lawn lovers: a garden sprinkler. Anyone who cultivates and maintains a perfect lawn will spend a lot of their spare time watering the grass during the spring and summer when there's less rainfall (usually).
Give them the gift of time – a garden sprinkler helps keep the lawn irrigated when nature isn't abundantly supplying rain. MOOWY's static sprinkler is a wonderful gift, with a range of 25m.
Fully adjustable, our sprinkler can deliver a fine mist for new lawns or heavy droplets for established grass plants.
And used in combination with a timer, irrigating the lawn becomes the easiest lawn care task of them all.
4. Gardener's Tool Seat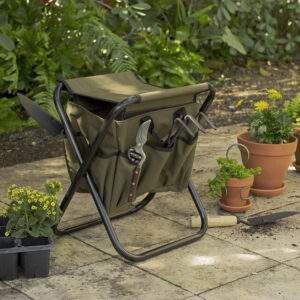 Gardening is great fun and excellent exercise, but you need plenty of tools. A gardener's tool seat is ideal – a place to store your trowels and seeds and a seat to rest on while taking a break.
And if your giftee has an allotment, the tool seat becomes an excellent place to store your sandwiches and flask of tea.
Sure, it's hardly the most comfortable seat in the world, but for a quick break, it's all you need to rest your bones.
3. A portable digital radio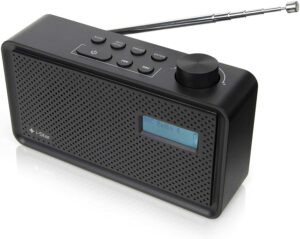 Gardening has to be one of the most calming of pastimes – there's nothing like getting dirt underneath your fingernails for destressing.
But sometimes, you need some entertainment while you dig or weed your patch – a portable digital radio is the ideal gift.
Whether they soak in all the latest tunes on 6Music or get lost in a radio play or comedy show on 4Extra, a digital radio has an excellent, crisp signal. And this i-Star portable DAB radio includes a built-in rechargeable battery, providing hours of entertainment on a single charge.
2. The Ultimate Lawn Repair Kit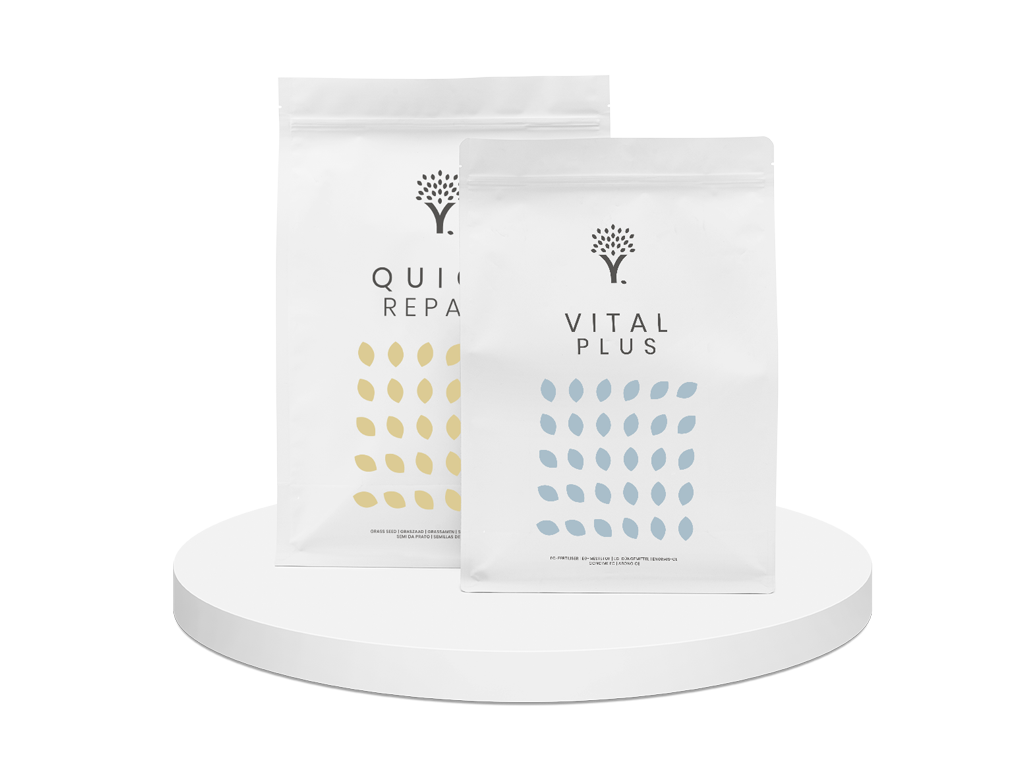 Lawn fanatics spend hours and hours of their time on their lawns, so why not help them out with the ultimate lawn repair kit from MOOWY.
Our Quick Repair Lawn Seed is ideal for overseeding, mending those patches that appear on the lawn over the winter. New, drought-tolerant grass grows in as little as two weeks, bringing a lush, thick appearance to any lawn.
And our premium All-Round Fertiliser brings a swift colour rush to any lawn while strengthening the roots and increasing resistance to disease and moss.
1. The MOOWY Scented Candle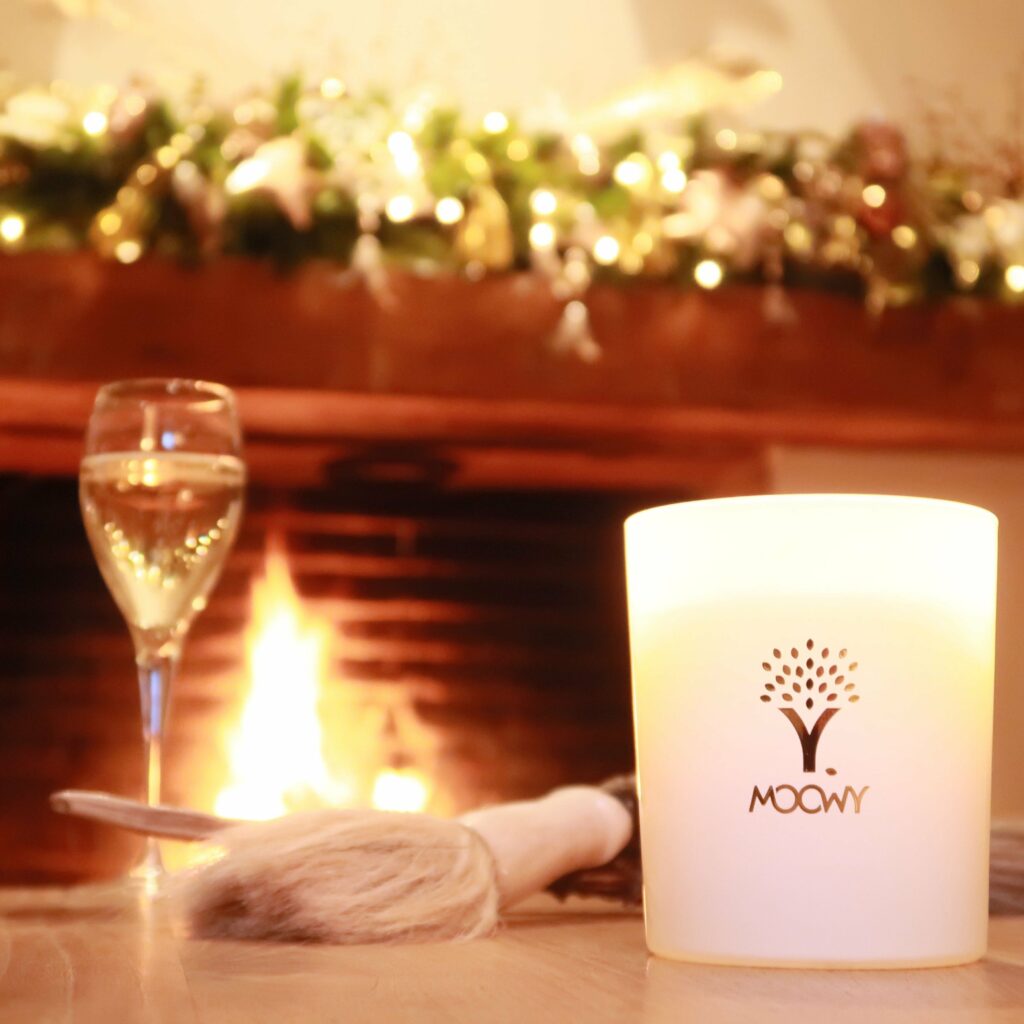 Winter can feel eternal, and sometimes we just need a little escape from the greyness of a cold, frosty January. The MOOWY scented candle is our newest product, so it takes pride of place in the Number 1 slot of our ten great gift ideas.
With 50 burning hours, the two-wicked scented candle fills your room with the springtime aromas of cut grass, combined with a fresh and zingy citrus undertone that brings the sunshine into grey days.
Packaged in a beautiful frosted white glass pot, the gold detailing feels festive, complementing any room regardless of the decor. And once the candle has burned down, you can reuse the pot as a plant holder for kitchen herbs.
Gardener's gifts don't have to be FOR the garden, remember!
That's Christmas wrapped up
So, there you have it – ten excellent gardner's gifts that your green fingered friends and relatives will love.
If you have any questions about any of the products we've recommended or have queries about anything lawn-related, don't hesitate to get in touch.
Have a great Christmas, everyone!
Your answer will be displayed on the site and the interested party will be notified by email.
Have a question or want to share your experience? Leave us a comment.
Read
more
The best tips and tricks for a lush green lawn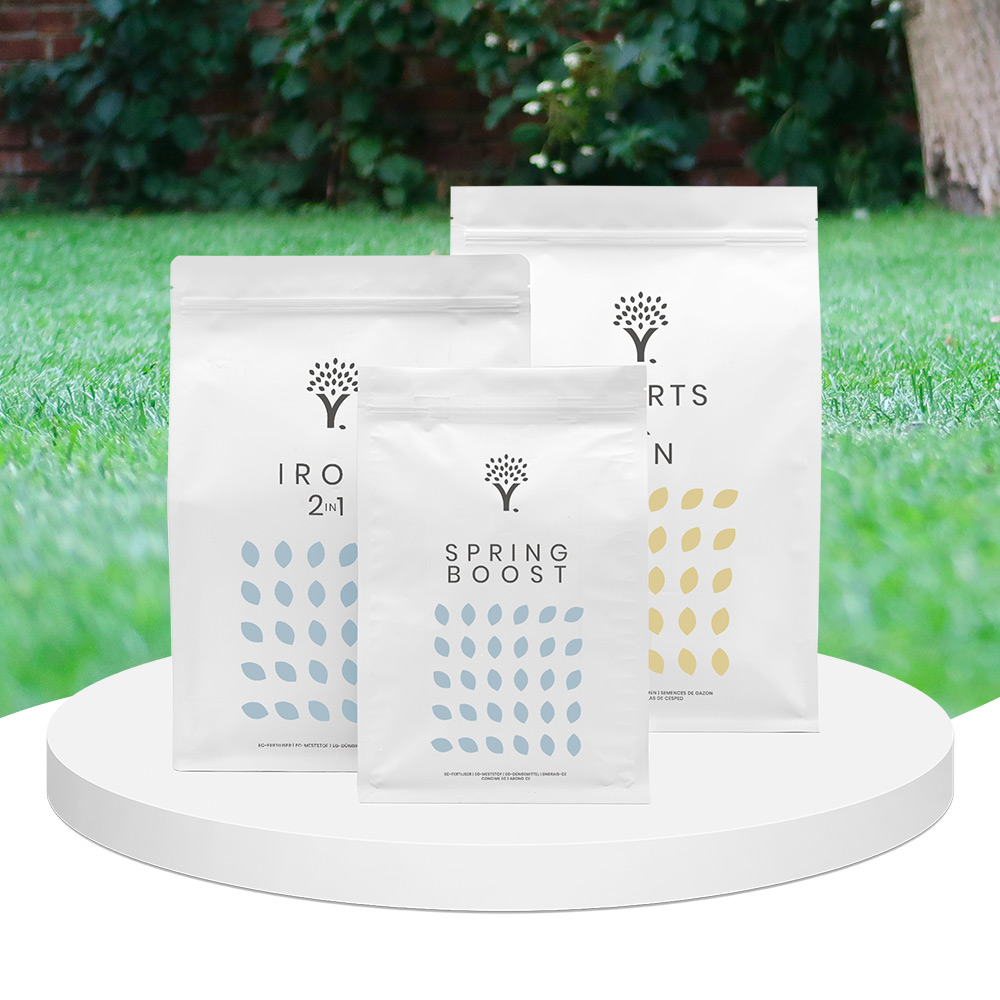 Scarifying Kit
All products after scarifying | Quickly restores the lawn after scarifying | Outsmart weeds quickly with the use of this kit
From:

£

39.99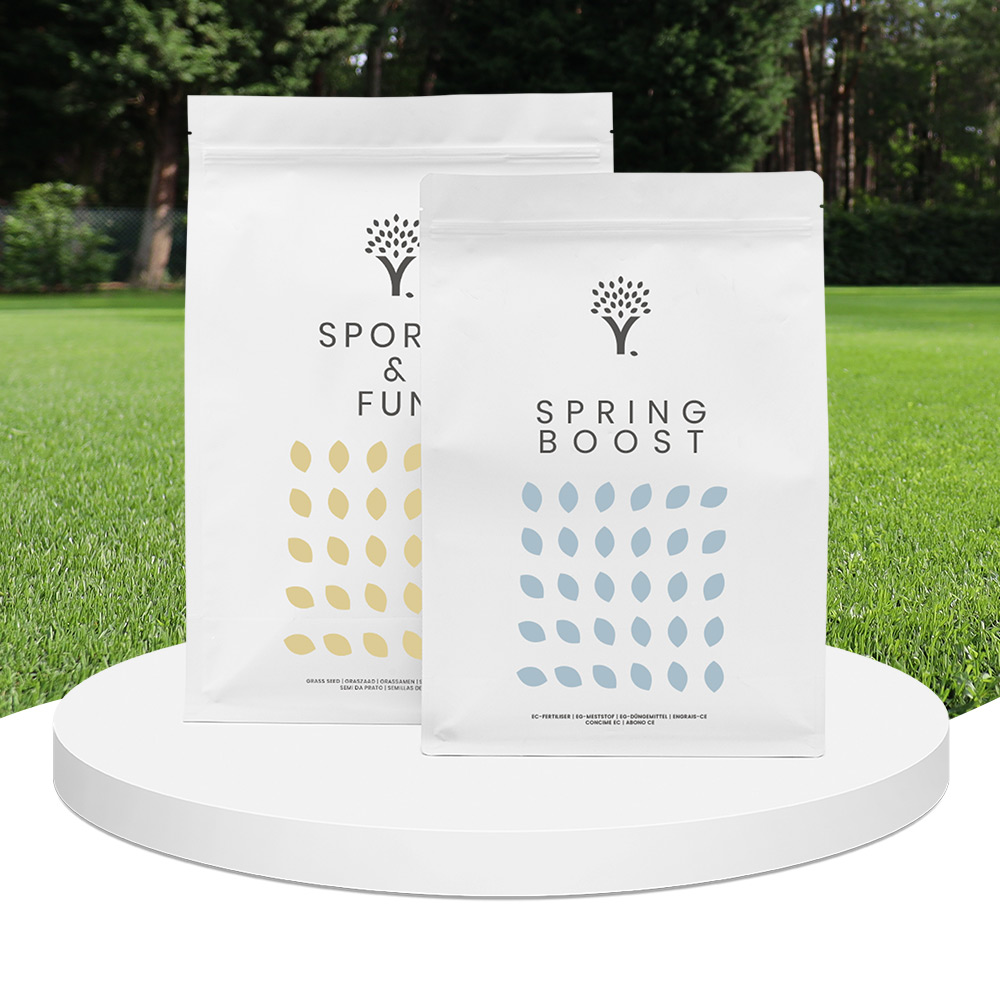 Spring Lawn Care Kit
MOOWY's choice for the spring | Quick recovery of your lawn after winter | A strong lawn prevents weeds
From:

£

25.99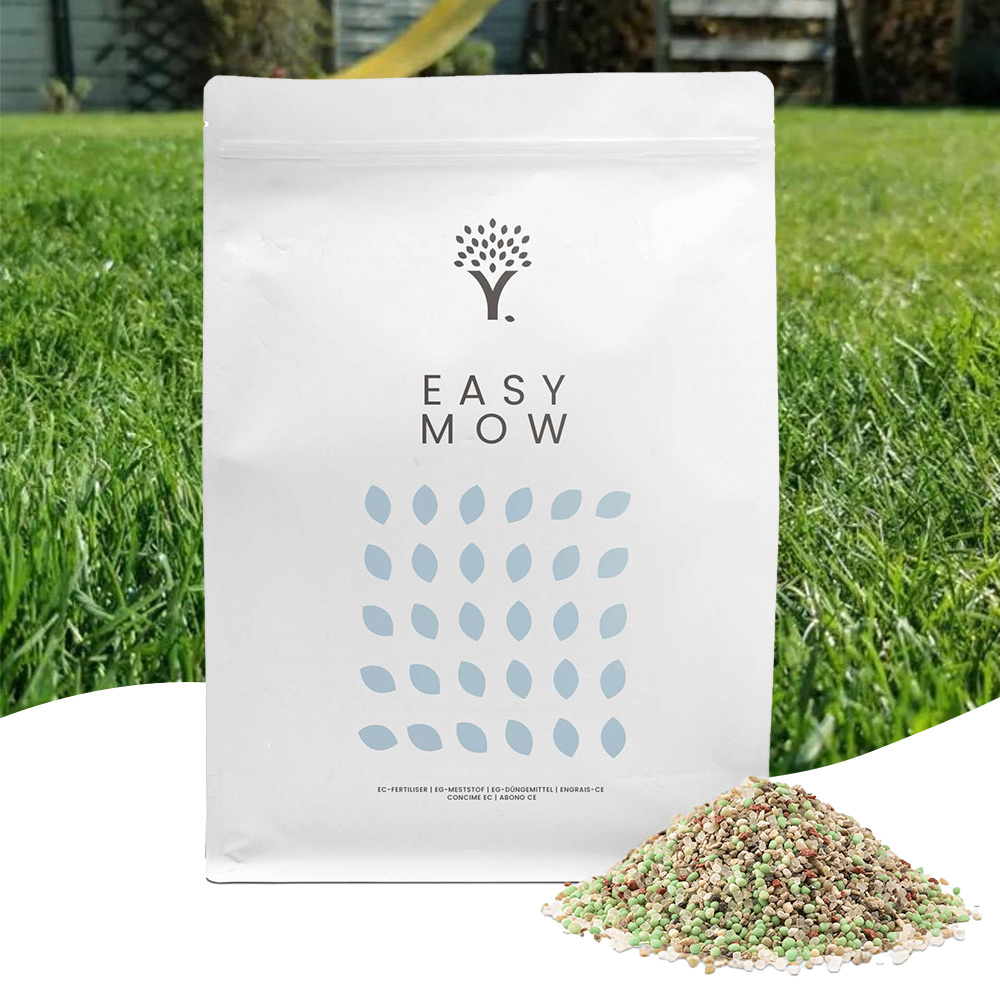 Long Lasting Lawn Fertiliser
Effective for 90 days | See results in 14 days! | Suitable for all types of grass and soil
From:

£

13.99
Free download
Do you want a
lawn calendar?
🌱 All important maintenance moments for your lawn during the year. Leave your email and we will send you the lawn calendar for free.
Receive the lawn calendar in the mail
Enjoy a green lawn all year round!