Gardening in July — a checklist of essential tasks
There aren't as many jobs to complete in July. But before you relax, don't forget to water, feed, and prune!
Free download
Do you want a
lawn calendar?
🌱 All important maintenance moments for your lawn during the year. Leave your email and we will send you the lawn calendar for free.
Receive the lawn calendar in the mail
Enjoy a green lawn all year round!
July is typically a glorious month of BBQs, garden parties, and sunbathing. But the UK's weather is anything but predictable, as we all know. So, while July sees the garden between growth phases, leaving us with fewer gardening tasks than in other months, there are still a few essentials to take care of!
Whether it's taking care of your lawn, flowerbeds, or veg patch, there are a few tasks to get done in July.
But:
The most crucial task for July is to enjoy your garden. Once these few tasks are complete!
Your gardening in July task-list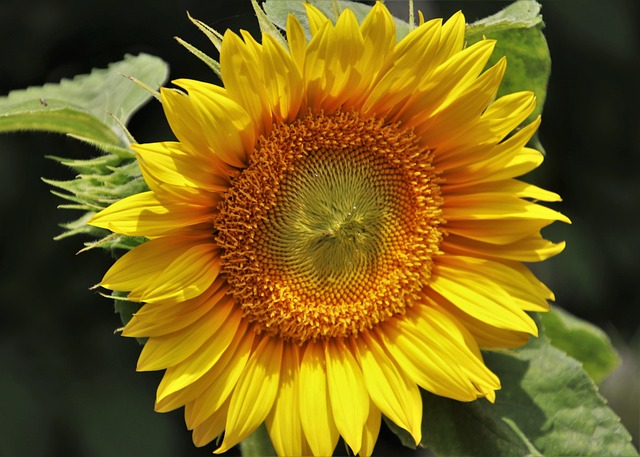 To make your to-do list a little easier, I've divided it into four sections:
Lawn care
Flower and hedge care
Sowing
Planting
Lawn care in July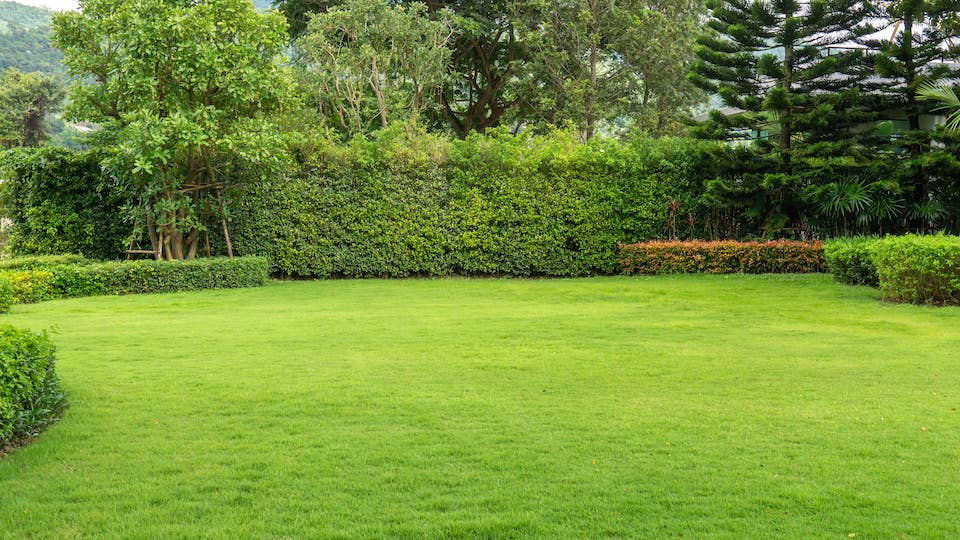 My first focus is always lawn care, and there are a couple of things to bear in mind for perfect grass in July.
First and foremost, make sure the soil never dries out. Most of the country has seen plentiful rainfall this July, but if you're in one of the lucky regions without rain, keep your lawn strong by using your sprinkler.
When it's hot, the soil temperature rises, and keeping the earth hydrated helps reduce the temperature and keep your grass growing throughout the summer. Also, allow your grass to grow a little longer during a hot summer — it helps keep the turf cool, which protects the roots.
Whenever you mow, ensure you cut down any weeds appearing around the edges of your lawn — this prevents spread.
Fertilise your lawn
Apply a good quality slow-release lawn fertiliser, such as MOOWY's All Round Fertiliser, which lasts 90 days and helps your lawn survive the heat and drought. 
Long Lasting Lawn Fertiliser

90 days' effect from one fertilization

View Product

Iron Sulphate Lawn Fertiliser

For a deep green ans moss free lawn

View Product

All-Round Lawn Fertiliser

Revitalize your stressed lawn

View Product
Lawn care jobs to avoid in the summer
Avoid:
Mowing the lawn in the heat
Scarifying
Aerating
For more info about July lawn care, check out my two guides:
Expert Holiday Lawn Care Tips — come home to a lovely lawn
Flowerbed and hedge care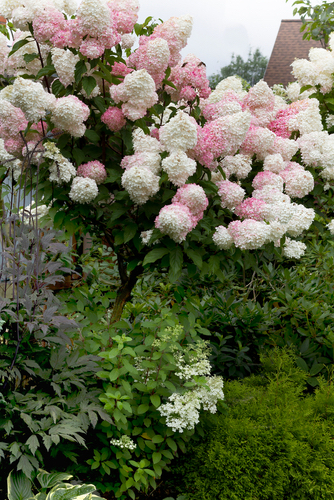 By July, the first flowering period is generally over. So, it's a good time to start dead-heading your plants to ensure they flower for the rest of the summer.
Additionally, you could:
Apply an organic fertiliser
Regularly loosen the soil, especially if it's dry and you have clay soil. This helps water reach the roots.
Water in the morning before the shine shines too strongly.
Remove weeds
Support or tie up long and tall shoots
Garden doctor Louis says:
Water your potted plants daily when there's no rain during the summer — especially if it's very hot. However, ensure your pots have good drainage to prevent root rot. If you have shrubs or hedges, give them a July trim. Spring bloomers such as forsythia, lilac, and jasmine can be cut back.
For more info about hedge care, check out our Help & Advice section.
Sowing, planting, and harvesting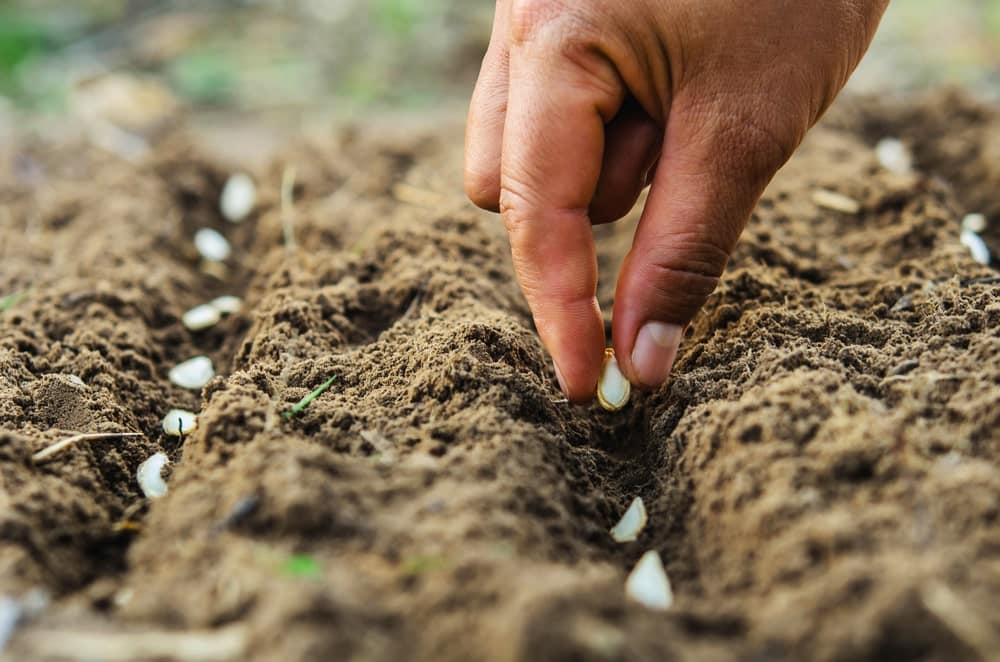 You might think it's too late to sow seeds in July, but some plants will still do well and produce plenty of food for your plate.
Sowing seeds in July
Think fast-growing greens — these grow well at this time of year and offer lots of healthy nutrition for your dinner plate.
Edible plants to grow in July include:
Veg — spinach, peas, beans, carrots, potatoes, beets, salads, globe artichokes, garlic, onions.
Herbs — basil, marjoram, parsley, oregano
Salads — iceberg lettuce, endive, lambs lettuce, purslane
So, as you can see, there's still plenty of seeds to sow in July!
Planting plants
Alternatively, buy seedlings and small plants from your garden centre. With proper care, you'll have a bumper harvest come Autumn.
It's not too late to plant the following established seedlings and small plants:
Veg — cauliflower, broccoli, Chinese cabbage, kale, kohl rabi, leeks, Brussel sprouts, pointed cabbage, Savoy cabbage
Salad — radicchio
Harvesting and caring for plants
Most strawberry varieties reach the end of their harvest period in July. So, prune the runners and remove any mottled leaves down to the healthy stalk. Use an organic fertiliser to help the plant store nutrients for next year.
Protect your raspberry plants' roots from the hot sun by mulching around the base of the plants. This also helps retain moisture.
Some tips for caring for fruits, veg, and herbs in July:
Immediately control diseases and pests
Cut back wilted leaves until the next healthy shoot
Remove lower leaves to prevent mould and late blight
Support tall shoots or tie them up
Harvest herbs (use particularly hot days to dry and preserve the herbs in the sun)
Fruits, berries, vegetables and herbs that you can harvest in July:
Fruits: apricots, strawberries, blueberries, raspberries, currants, cherries, sour cherries, gooseberries
Vegetables: cauliflower, broccoli, mushrooms, Chinese cabbage, broad beans, pickling cucumbers, peas, cucumbers, carrots, potatoes, kohlrabi, chard, bell peppers, leeks, radishes, radish, red cabbage, tomatoes, cucumbers, runner beans, pointed cabbage, white cabbage, savoy cabbage, zucchini, onions
Salad: Oak lettuce, iceberg lettuce, lettuce, lollo rosso, dandelion, radicchio
Berries: currants
General gardening maintenance
Finally, a few general tips to help keep your garden in perfect shape this July.
Keep your ponds and water features clean — increased sunlight stimulates algae growth. Use shade and parasols to protect them from direct sun.
Regularly move garden furniture around your lawn. This prevents pressure points and faded grass from a lack of sunlight.
Water your plants (unless you've had rain)
Garden doctor Louis says:
Water plants in the morning rather than the evening to prevent slugs and snails, which prefer the moist evening soil.
Any questions?
I hope you've got all the answers you need for successful July gardening. But you're welcome to get in touch if you have more questions. Or check out our Help & Advice section for expert lawn care and gardening tips!
Thanks for reading! And happy gardening!
Your answer will be displayed on the site and the interested party will be notified by email.
Have a question or want to share your experience? Leave us a comment.
Read
more
The best tips and tricks for a lush green lawn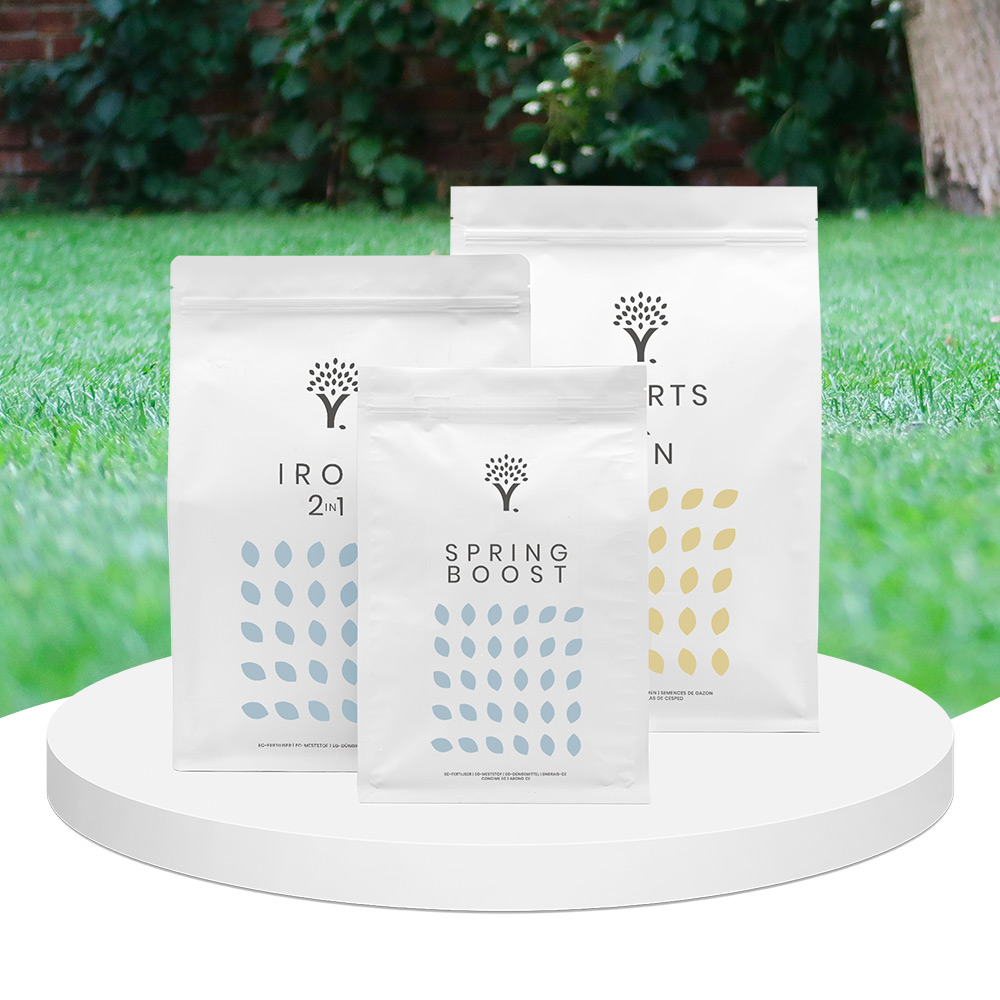 Scarifying Kit
All products after scarifying | Quickly restores the lawn after scarifying | Outsmart weeds quickly with the use of this kit
From:

£

39.99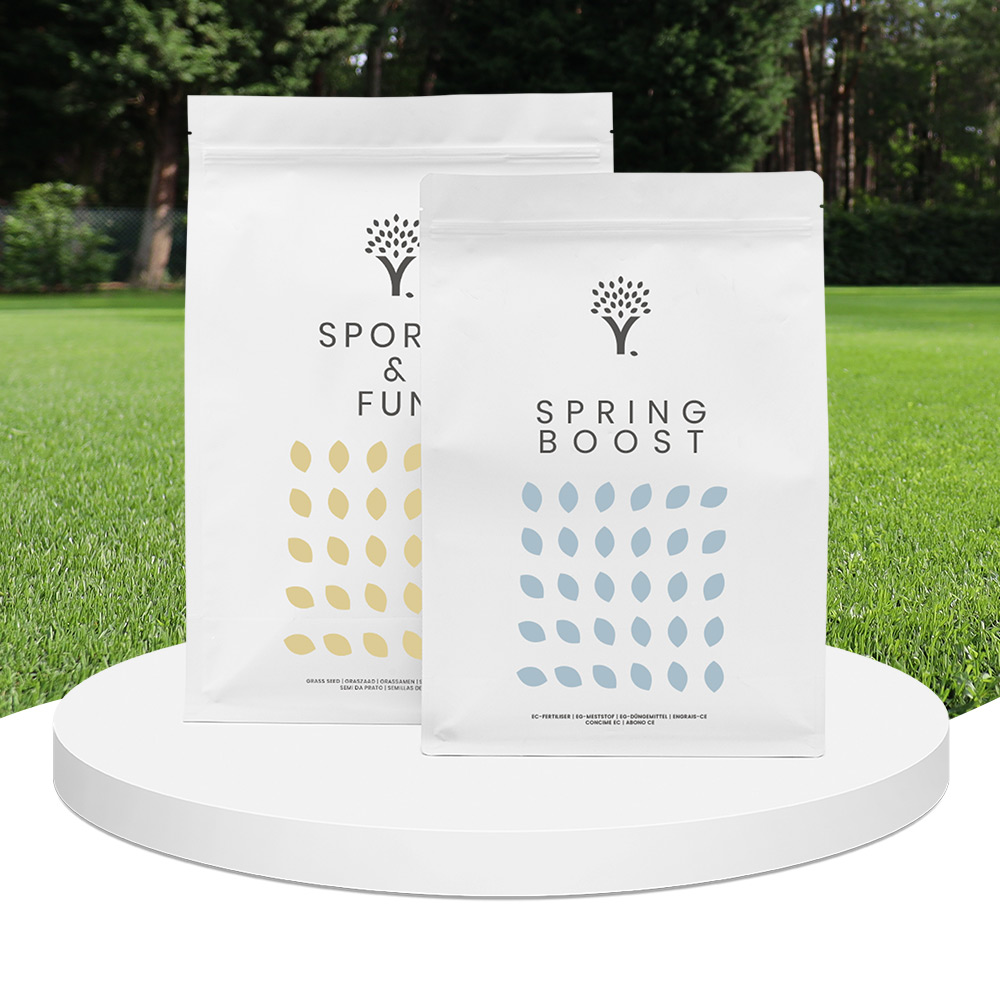 Spring Lawn Care Kit
MOOWY's choice for the spring | Quick recovery of your lawn after winter | A strong lawn prevents weeds
From:

£

25.99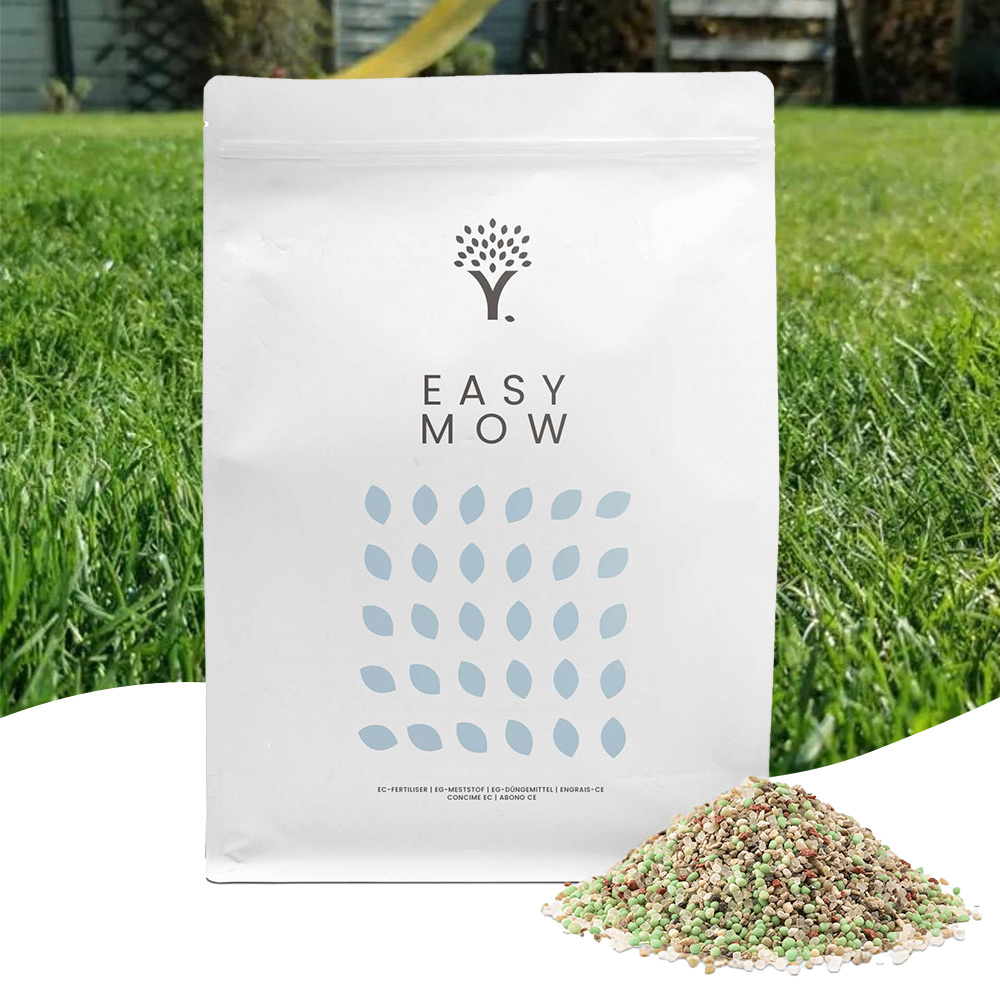 Long Lasting Lawn Fertiliser
Effective for 90 days | See results in 14 days! | Suitable for all types of grass and soil
From:

£

13.99
Free download
Do you want a
lawn calendar?
🌱 All important maintenance moments for your lawn during the year. Leave your email and we will send you the lawn calendar for free.
Receive the lawn calendar in the mail
Enjoy a green lawn all year round!