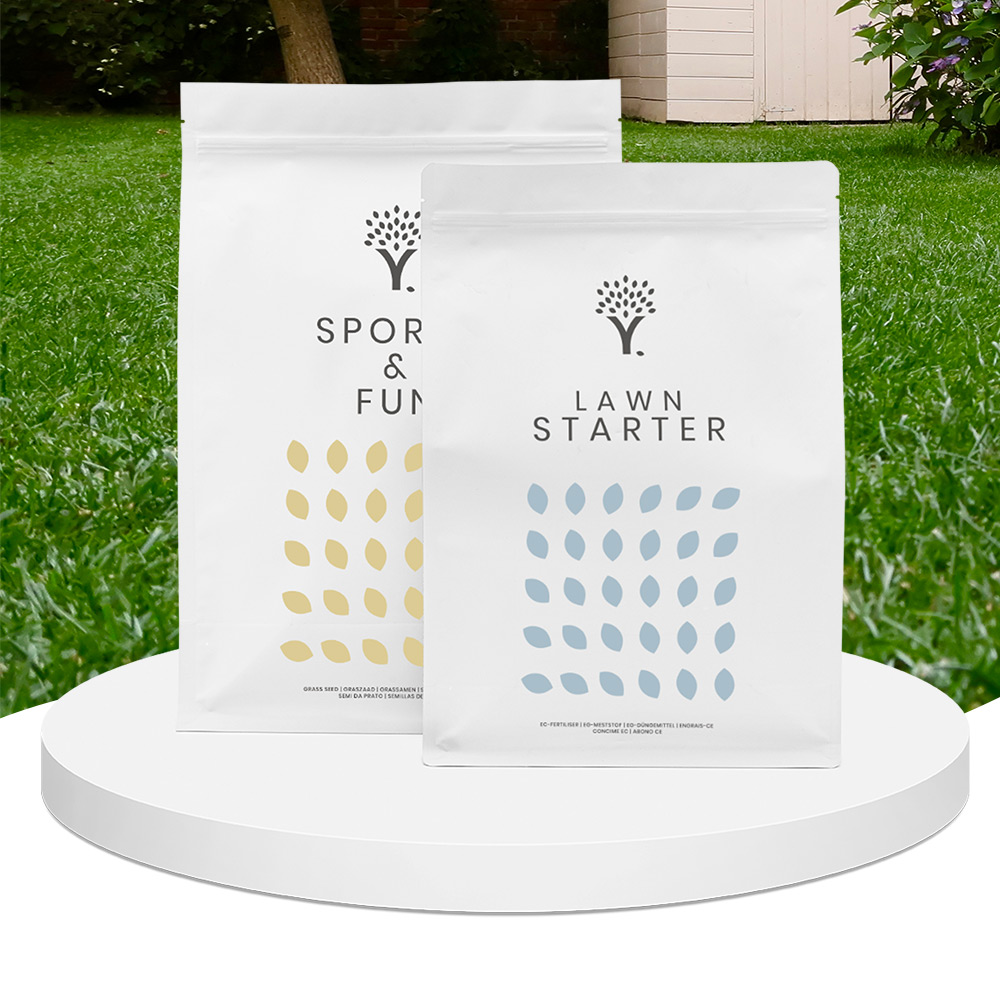 Kits
Lawn Overseeding Kit
Order by 2pm for next day delivery
100% Satisfaction guarantee or money back
Benefits
Germinates within  7 – 14 days
Resistant to diseases
Promotes the absorption of lawn food and nature's nutrients in young grass
Fast results. Deep green
Odourless after application
Easy resealable packaging for excellent shelf life
100% satisfaction guarantee or money back
Used in over 100,000 gardens
Description
Overseeding is one of the best ways to a more beautiful and full lawn.
This kit contains the following products:
Sports & Fun rapid germination grass seed: to overseed bald and thinning spots in your lawn.
Lawn Starter young lawn fertiliser: to boost growth of young grass in your lawn after overseeding.
Sports & Fun grass seed contains a special ProNitro coating for improved germination. Used alongside our Lawn Starter fertiliser, your grass will grow steadily and evenly.
In combination with our Lawn Starter fertiliser, you can expect deep and rapid root development. Magnesium ensures that the grass plant absorbs lawn food more efficiently.
Our granulated fertiliser is coated for slow-release, minimising nutrient peak, which can damage the young grass.
Sports & Fun grass seed is the perfect overseeding mix - designed to withstand constant, heavy use. With a high percentage of fine-leaved perennial ryegrass, you achieve the look and feel of an ornamental lawn (but with the strength of a Premier League football pitch).
Expect results within 7-14 days if the conditions are favourable (soil temperature of more than 10 degrees).
High germination rate makes for a speedy repair to a tired lawn. Fast-germination brings results within 14 days.
Granulated fertiliser designed for slow release. None of the grass burn associated with cheaper powder-based fertilisers.
Everything you need to repair a patchy lawn. Wake up your tired garden by overseeding your existing grass - for a fuller, greener, more consistent lawn you'll love.
Composition
Quantity
Description

Sports & Fun | Grass seed

Perennial Ryegrass
60%
Establishes quickly. Has a fairly fine structure
Red fescue
35%
Fine structure. Ensures a full and thick lawn
Kentucky Bluegrass
5%
Even finer than red fescue to fill in the smallest bald spots
For lawns that see a lot of action. A fast-germinating mix that ensures rapid growth for high-use lawns.
Resilient, beautiful, and ready for action
Composition
Quantity
Description

Lawn Starter Fertiliser

N – Nitrogen
6%
Stimulates the growth of the grass leaf
P – Phosphorus
10%
Promotes root growth
K – Potassium
8%
Improves disease resistance
MgO – Magnesium Oxide
3%
Stimulates cell structure and green colour for better photosynthesis
Period of use
Good to use
Not recommended to use
*Always sow grass seed at a soil temperature above 10 °Celsius
*Grass seed and fertiliser can be used simultaneously
Product details
| | |
| --- | --- |
| Soil type | For all types of grass and soil |
| Sowing rate grass seed | 17 g/m² |
| Application rate fertiliser | 25 g/m² |
| Period of use | February until October |
| Type | Granulate, 2-3 mm |
| Odour | None |
| Safety | Not harmful for children and pets after application |
| Packaging type | Pouch |
| Resealable | Yes |
| Manufacturer | MOOWY |
Frequently Bought
Together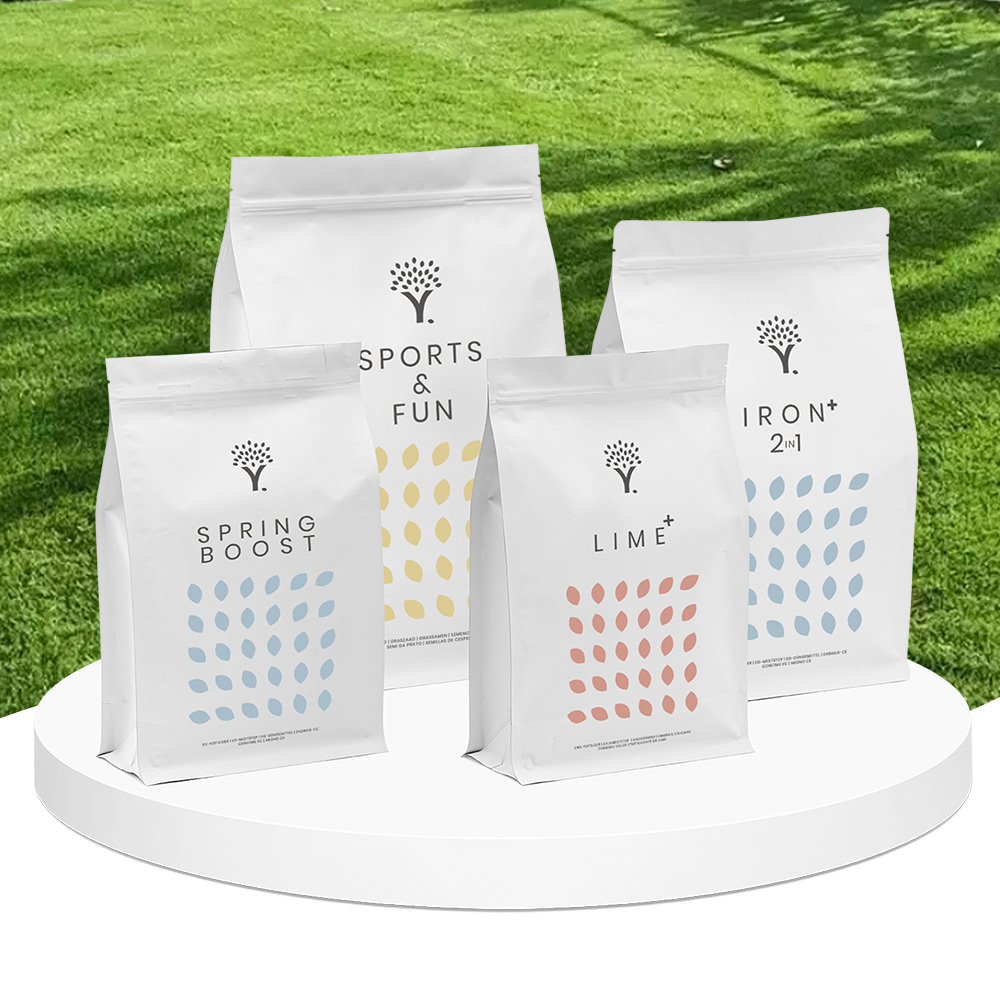 Lawn Renovation Kit
Quickly regain a beautiful lawn | Contains everything you need for scarifying | Keeps weed growth under control
From:

£

49.99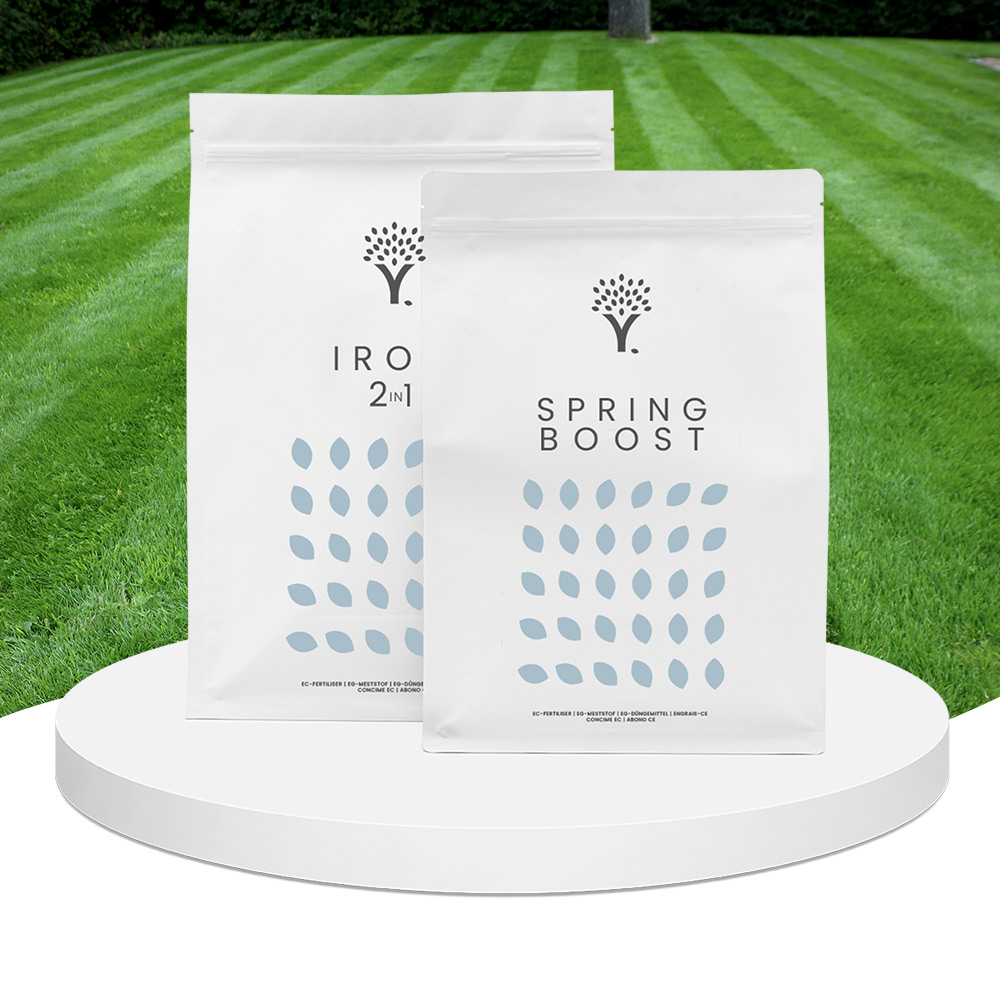 Moss Free Lawn Kit
MOOWY's choice for a moss-free lawn | Addresses moss and strengthens the lawn | Stimulates grass growth & promotes a deep green color
From:

£

26.99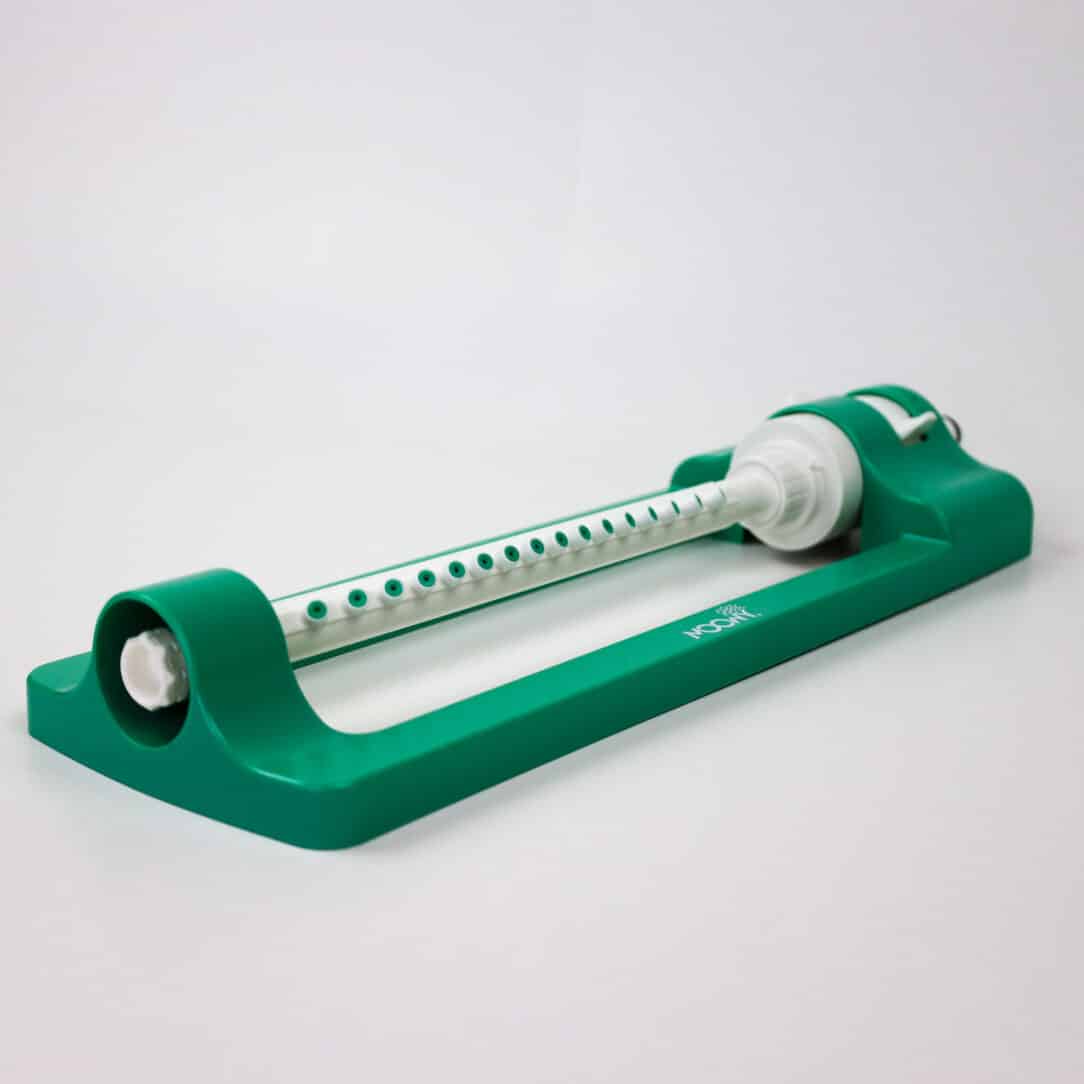 Oscillating Garden Sprinkler
The ideal oscillating sprinkler for every garden | Very robust design | Uniform coverage and up to 330 m² reach
£

20.99