How to repair your lawn after the winter
Winter weather produces deteriorating living conditions for your lawn, and some of it can die off here and there - resulting in brown and bare spots. It's quite normal to have to repair your lawn after the winter; this is standard practice for golf courses. The most effective way to rejuvenate a tired, overwintered lawn is to fertilise and overseed.
What happens to the lawn during winter?
The amount of sunlight decreases dramatically during the winter months. And when buildings, trees, and hedges restrict sunlight, shaded areas remain damp for months at a time. As a result, the individual grass plants begin to die off, causing bald patches that considerably thin out your lawn.
However, a mild winter can do as much damage to your lawn as a harsh, cold winter. Moss loves a cold, humid, shady climate, especially where temperatures are between 2- and 10-degrees.
A cold but dry winter offers your lawn the greatest chance of survival.
In 5 steps, you will enjoy a beautiful lawn again this spring:
Start by removing leaves, branches, and any moss; a fertiliser with iron works wonders

Aerate the turf by combing or scarifying the grass

Sow new grass to fill in the gaps and keep weeds out

Fertilise with a spring fertiliser with high nitrogen content

Keep the grass seed moist for 3 weeks. New grass should germinate within 10 days.
Which grass seed do you use?
The choice of grass seed depends on your type of lawn.
Timing is of the essence when sowing seeds!
The optimal time for sowing seed very much depends upon the conditions in your garden.
If hedges or buildings throw shade on parts of your lawn for most of the year, the soil's temperature will be lower than in the rest of the garden. Therefore, you should avoid sowing too early in the year. Wait until the ground has reached at least 10-degrees before you start sowing!
Grass that grows around trees is best sown as soon as the temperature permits. That way, the lawn has enough time to establish itself before the trees' foliage becomes dense, limiting the available light.
Read
more
The best tips and tricks for a lush green lawn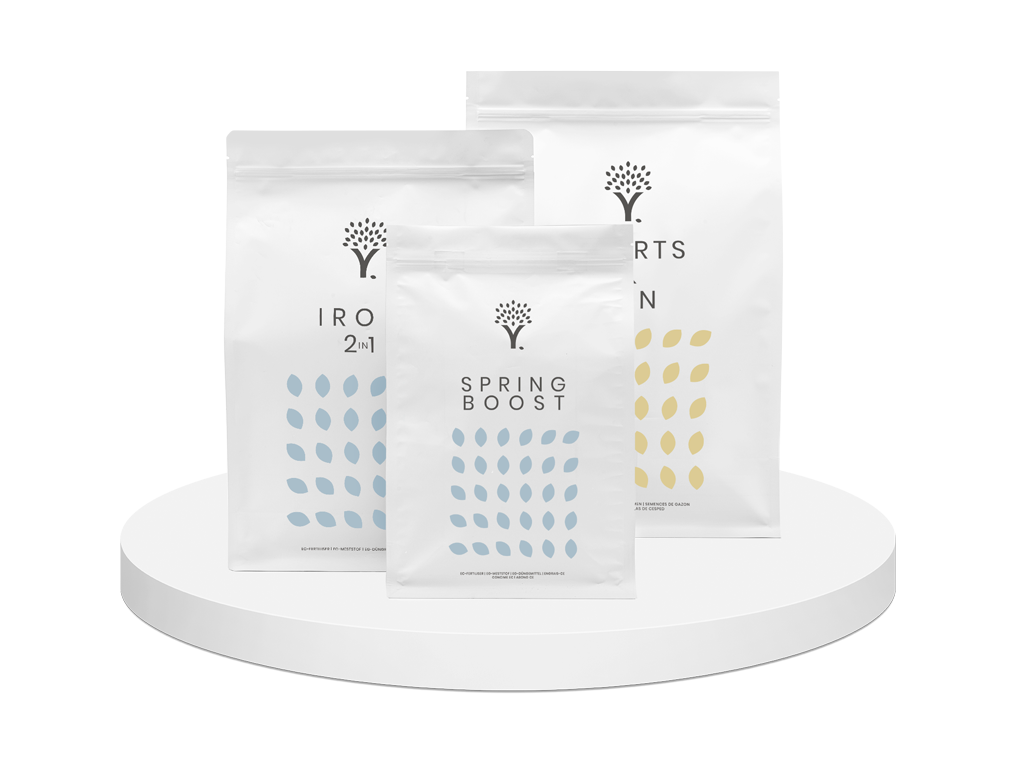 Scarifying Kit Standard
Has moss found its way into your lawn? An excellent way to get rid of this is to scarify. Our Standard Scarifying Kit contains everything you need to make your scarifying project a success – with stunning results
From:

£

36.99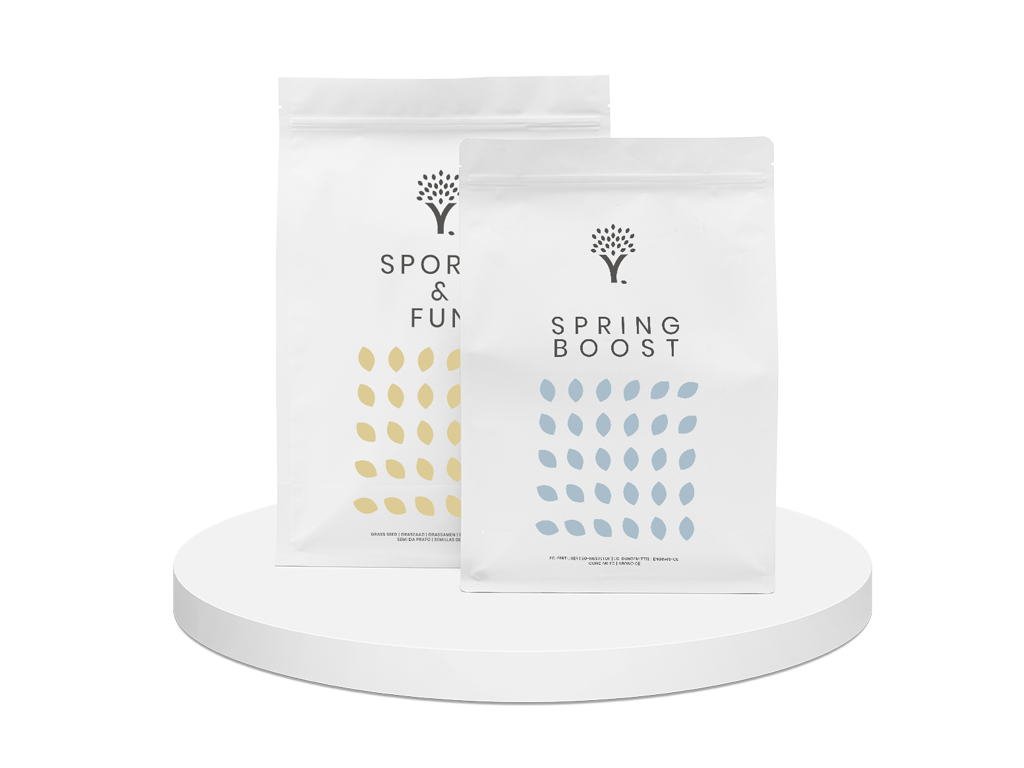 Scarifying Repair Kit
Scarification is the removal of the organic matter that chokes the roots of your lawn (such as thatch and moss). However, scarifying can stress your grass. So, after scarifying, treat your lawn with some MOOWY-style love to help it recover. Our Scarifying Repair Kit guarantees rapid, successful recovery with exceptional results.
From:

£

23.99
Top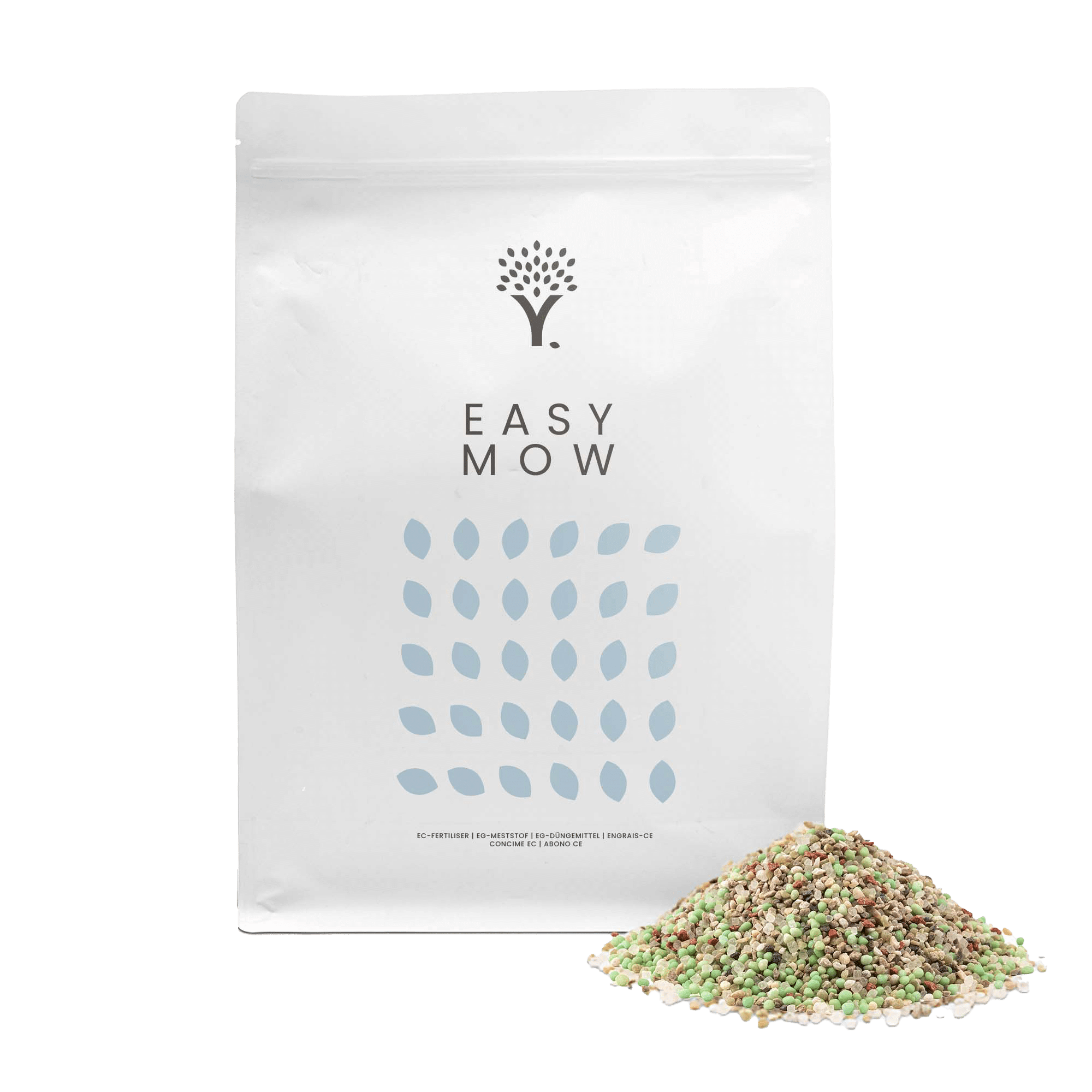 Long Lasting Lawn Fertiliser
Give your grass everything it needs without the excessive growth often associated with fertilising. MOOWY'S long lasting lawn fertiliser works for over 90 days and delivers quick results.
From:

£

13.99
SUBSCRIBE
Do you want your lawn care
calendar

?

Leave your email address and we will send you our useful lawn care calendar. It's free!
Get your lawn care calendar
Get your lawn care calendar