Preparing Your Garden for a Holiday: A Comprehensive Guide
You've worked hard all year. Now you can relax on the beach with your feet up. But what about your garden? No problem - we've got the planning covered!
Free download
Do you want a
lawn calendar?
🌱 All important maintenance moments for your lawn during the year. Leave your email and we will send you the lawn calendar for free.
Receive the lawn calendar in the mail
Enjoy a green lawn all year round!
We all love to take a break, but leaving your garden can be a cause for concern, especially during the peak growing season. However, with the proper preparation, your garden can thrive even in your absence. 
Here's how to ensure your garden remains green and healthy while you're enjoying your holiday.
This comprehensive guide will help prepare your garden for your absence, ensuring it stays healthy and vibrant while you're away.
General Garden Care
As you prepare for your holiday, taking care of some general garden tasks is essential. These include:
Weeding
Weed your garden thoroughly to reduce competition for water and nutrients. This ensures that your plants have the best chance of surviving while you're away.
Lawn Care
Trim your lawn just before you leave. Set the blades high, especially if you're expecting hot weather, as this will help the grass retain moisture.
Staking Top-Heavy Plants
Stake any top-heavy plants to prevent damage from high winds. This simple step can save you the distress of returning to a garden full of broken stems.
Water Management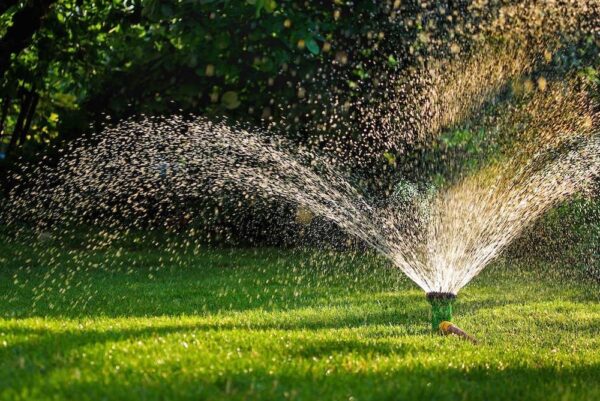 Water is a crucial element for your garden's survival. Here's how to manage water in your garden during your absence:
Deep Watering
Water your plants deeply a day or two before you leave. This ensures the moisture reaches the deeper roots, keeping your plants hydrated longer.
Mulching
Mulching is a great way to retain moisture in the soil. Apply a layer of mulch to flower and vegetable beds to keep the soil cool and moist.
Drip Irrigation
Drip irrigation systems can be a real lifesaver. If you have one, set the timers to ensure your plants receive regular watering. If not, consider installing one as a long-term investment for your garden.
MOOWY's Oscillating Garden Sprinkler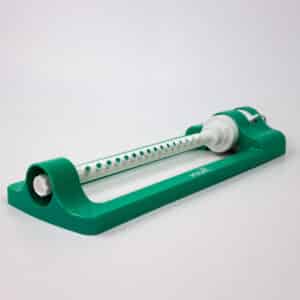 MOOWY's Oscillating Garden Sprinkler
Oscillating Garden Sprinkler
Wide water coverage
Works with a timer
Helps keep lawns and flower beds watered while you're away
View Product
Caring for Container Plants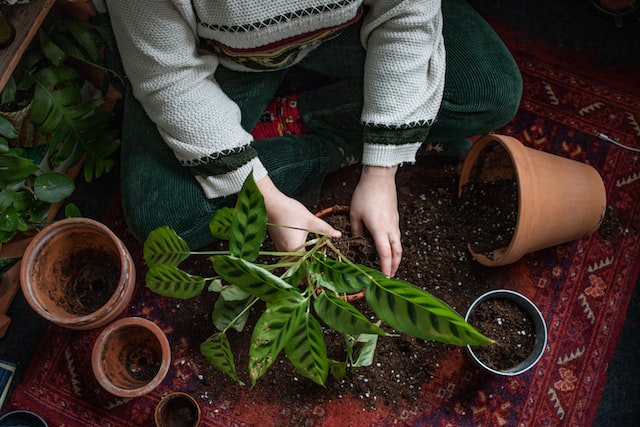 Container plants require special care as they can dry out quickly. Here's how to keep them hydrated:
Grouping Containers
Group all your containers together in a shady spot. This reduces their exposure to the sun and slows down water evaporation.
Watering and Mulching
Water your containers thoroughly and place them in trays of water. Also, apply mulch to the topsoil to retain moisture.
Using Self-Watering Devices
Consider using self-watering devices such as water spikes or glass globes. These gadgets provide a slow release of water, keeping the soil moist for longer.
Greenhouse Care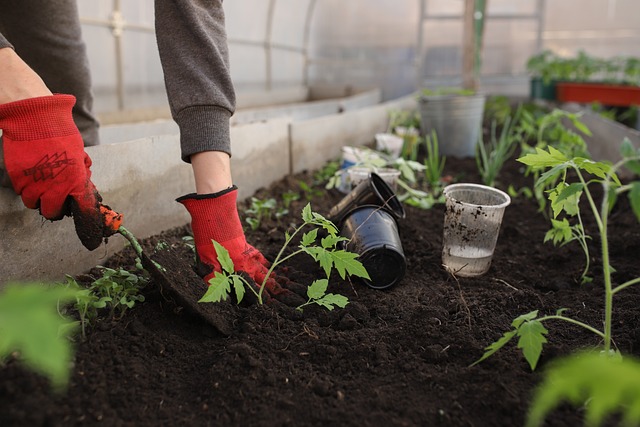 If you have a greenhouse, it needs special attention. Here are a few tips:
Ventilation
Ensure that the greenhouse is well-ventilated. Keep the doors and windows open during the day to prevent overheating.
Watering
Water your greenhouse plants thoroughly before you leave and place them on capillary matting. This allows the plants to absorb water at their own pace.
Caring for Fruits and Vegetables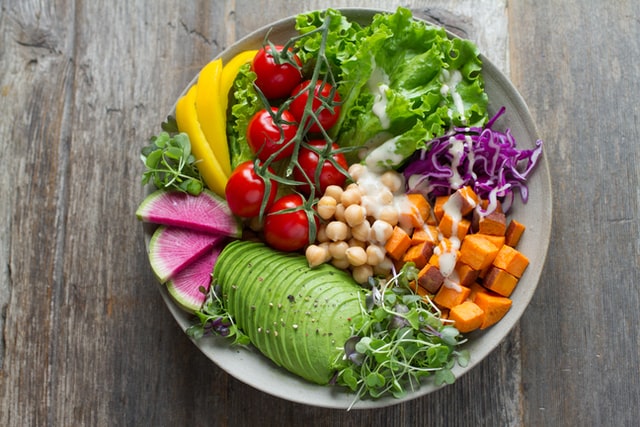 If you have a vegetable garden, here are a few pointers:
Harvesting
Harvest as many ripe fruits and vegetables as you can before you leave. This prevents them from over-ripening and keeps the plants productive.
Watering and Mulching
Water your vegetable beds thoroughly and apply mulch. This helps retain moisture while keeping the soil cool.
Protection
Protect your vegetable plants with netting to prevent damage from pests and birds.
Flower Care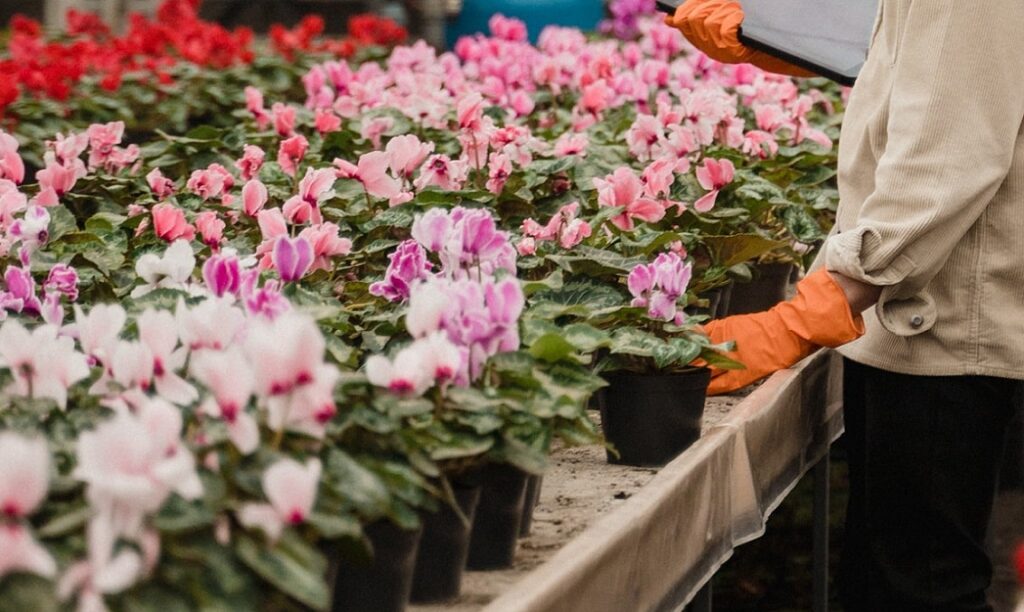 Your flowers need special attention too. Here's what you should do:
Deadheading
Deadhead your flowering plants by removing the spent blooms. This encourages new growth and ensures you return to a blooming garden.
Feeding
Feed your plants before leaving. This provides them with the necessary nutrients and boosts their growth.
Biosecurity Measures
While on holiday, resist the temptation to bring back any plant material. This can potentially introduce harmful diseases into your garden.
Houseplant Care
Move your indoor plants to a shady room and water them thoroughly. Smaller pots can be placed on a damp towel in the sink or bathtub to retain moisture.
Get a Garden Sitter
If possible, get a friend or a professional garden sitter to check on your garden while you're away. They can water the plants, harvest ripe fruits or vegetables, and handle emergencies.
Planning and preparing your garden for your holiday can seem daunting. However, with these tips, you can ensure your garden remains healthy and thriving even in your absence.
So, go ahead, take that holiday you've been dreaming of, knowing that your garden is in good hands.
Any questions?
I hope I've provided all the tips you'll need to prepare your holiday garden. But if you have any questions, don't hesitate to get in touch.
We also have a super comprehensive Help & Advice section on our website – for all your garden and lawn care needs!
Have a great holiday!
Your answer will be displayed on the site and the interested party will be notified by email.
Have a question or want to share your experience? Leave us a comment.
Read
more
The best tips and tricks for a lush green lawn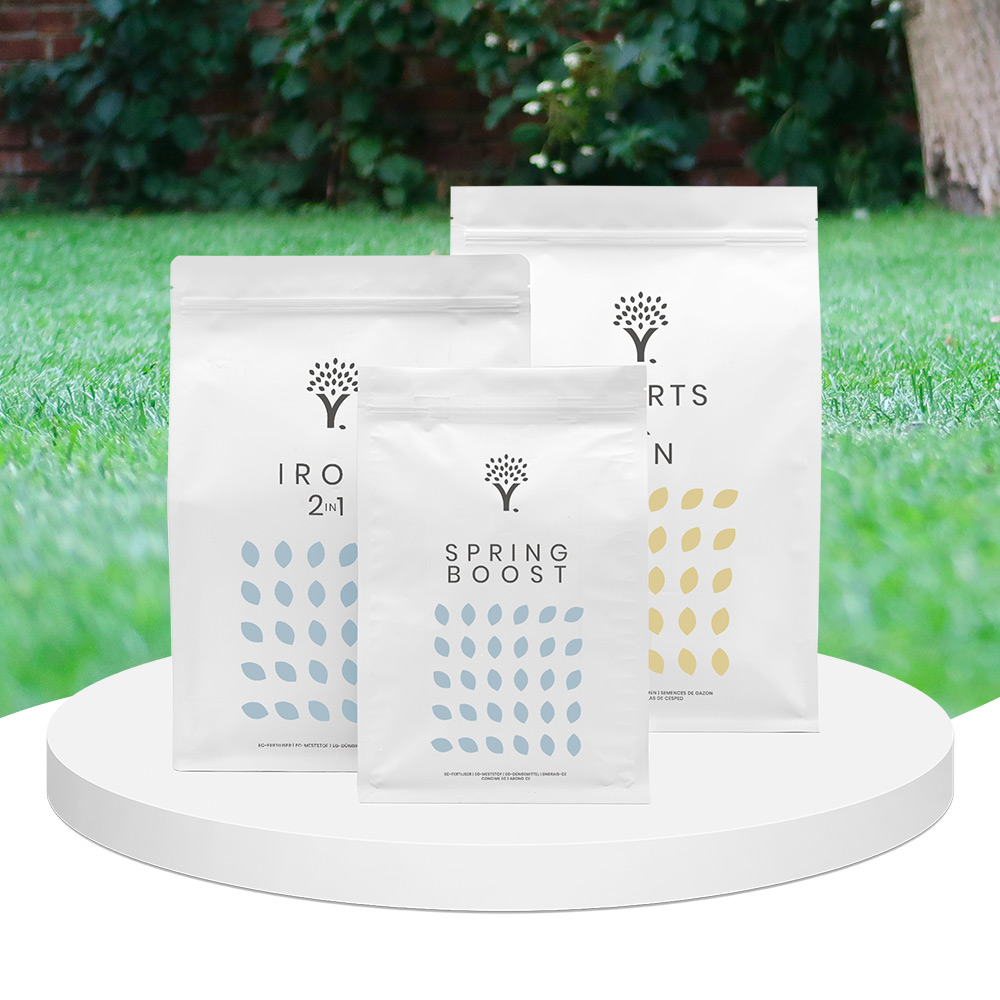 Scarifying Kit
All products after scarifying | Quickly restores the lawn after scarifying | Outsmart weeds quickly with the use of this kit
From:

£

39.99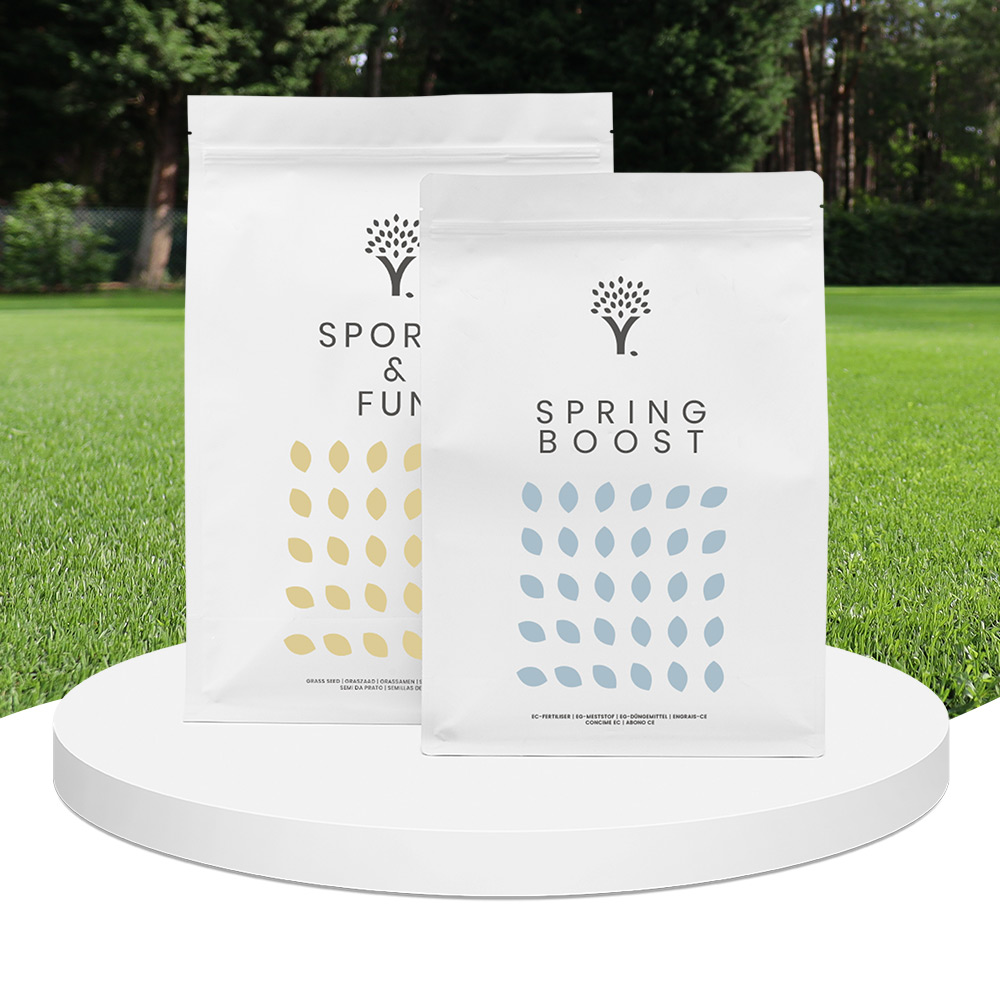 Spring Lawn Care Kit
MOOWY's choice for the spring | Quick recovery of your lawn after winter | A strong lawn prevents weeds
From:

£

25.99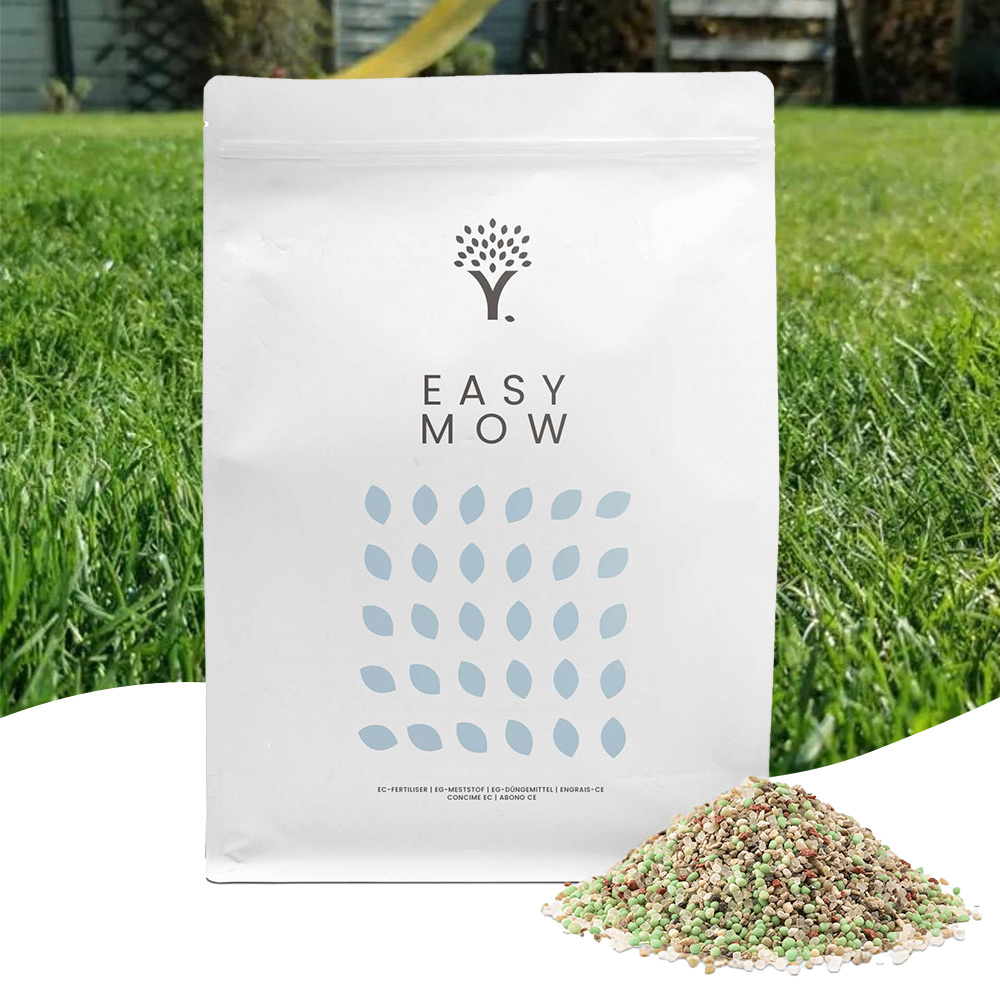 Long Lasting Lawn Fertiliser
Effective for 90 days | See results in 14 days! | Suitable for all types of grass and soil
From:

£

13.99
Free download
Do you want a
lawn calendar?
🌱 All important maintenance moments for your lawn during the year. Leave your email and we will send you the lawn calendar for free.
Receive the lawn calendar in the mail
Enjoy a green lawn all year round!