Lawn Care in September: Time to Restore your Lawn
There are plenty of lawn care tasks in September. Take a look at our checklist, and prepare your lawn for successful overwintering.
Free download
Do you want a
lawn calendar?
🌱 All important maintenance moments for your lawn during the year. Leave your email and we will send you the lawn calendar for free.
Receive the lawn calendar in the mail
Enjoy a green lawn all year round!
There's a distinct feel of transition to September, I always think. The trees begin their gradual journey from green to red until the autumn leaves drift towards the lawn for their final resting place. The first signs of autumn emerge, and — as sure as death and taxes — the temperature comes down and the rains return (with a bit of luck).
Yes, September marks a change in the weather, but it also demands a new approach to looking after your lawn: restoration. The days get shorter, colder, and wetter, and it's time to restore our lawns after the heavy use of summer.
This article explains how to care for your lawn in September, focusing on post-summer restoration. And if you get busy with tasks at the beginning of autumn, your lawn will be in good shape to survive a harsh winter.
Lawn care in September: the tasks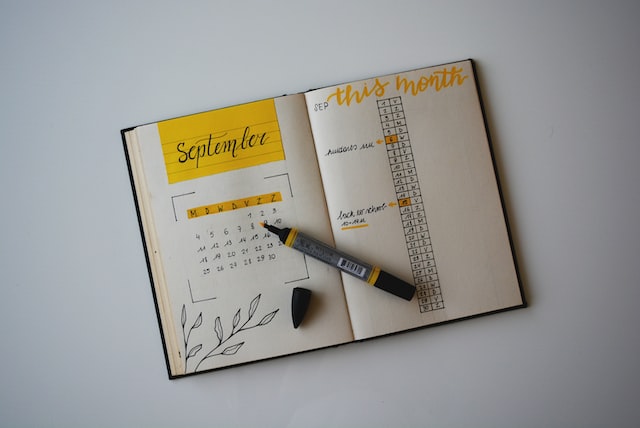 September is a time to restore your soil and your grass plants. And these are your tasks:
Aeration
Scarification
Pest control
Mowing
Autumn fertilisation and liming
Overseeding
Read on for a step-by-step guide to lawn care in September.
Lawn care in September: Aeration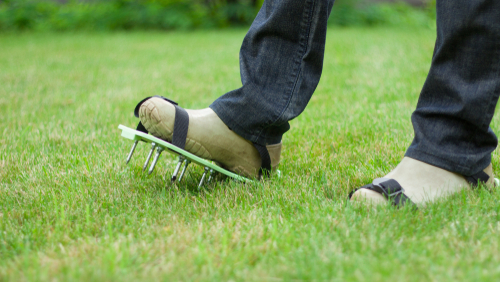 After the heavy use of summer, your lawn soil will likely have become compacted, which can suffocate your lawn by preventing oxygen, water, and nutrients from reaching your grass plants' roots.
Summer sees all the fun: ball games, BBQs, sunbathing; maybe even a paddling pool or hot tub, or perhaps a trampoline. And that all means a lot of lawn use.
Also, it has been a particularly hot and dry summer — and, after a while, exposure to heat and drought turns your grass hydrophobic. In other words, the soil grains develop a waxy coating that repels water, making liquid run off the surface rather than absorb down towards your grass plants' roots.
That's bad times for your lawn.
So, aeration is September's first lawn care task – loosening up the compacted soil and improving drainage so it can return to its absorbent best.
How to aerate your lawn in September
Use a lawn aerator, which makes small holes in the earth throughout your lawn. You could use:
Aerator sandals — Recommended for smaller gardens, these spiked slippers dig plenty of drainage holes into your soil.
Hollow-tine aerator — Recommended for heavily compacted soil and more extensive lawns, the hollow tines create larger soil holes, creating excellent drainage to help restore your lawn soil to its former health.
Rotary aerator — for rapid aeration, push the aerator around your lawn for excellent, quick drainage.
Aerating your lawn soil helps water, nutrients, and oxygen to reach the roots of your grass plants while providing extra space for the roots to expand and grow.
Check out our expert's guide to aerating your lawn for more details.
Lawn doctor Louis says:
Remember: deep, healthy roots are the key to a resistant lawn.
Lawn care in September: scarifying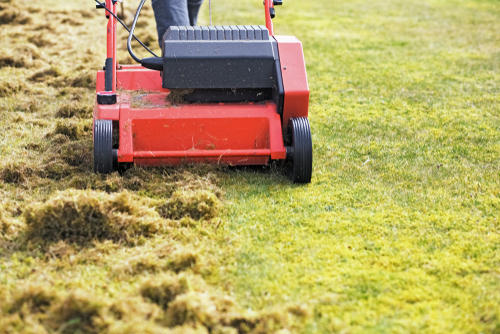 If you didn't scarify in spring, September is a good time to dethatch the upper surface of your lawn soil. Dethatching is the process of removing moss and dead organic matter that gathers around the base of your grass plants.
Take a quick look at your lawn — look between the grass plants and the soil underneath. If you see moss and thatch, get ready for scarification.
Scarifying is quite stressful for your grass plants, and your lawn will look somewhat decimated immediately afterwards. However, after two weeks, your lawn will spring back to life, healthier than ever.
The act of scarifying is harsh on your grass plants, but — just like mowing — it triggers your grass plant's repair mode by releasing a growth hormone. This helps your lawn bounce back, greener and fuller than before.
Check out our expert's guide to scarifying your lawn for the lowdown on this essential September task.
Lawn care in September: pest control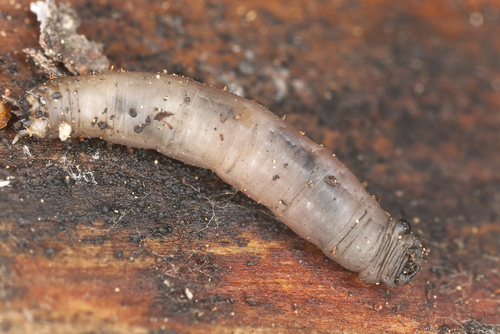 September is prime leatherjacket season. No, not the Fonz-type leather jacket — leatherjackets are crane fly larvae.
These little grubs grow underneath your soil and feed on the roots of your grass plants. You'll know they're there without ever actually seeing them in the flesh because you'll spot circular bald patches on your lawn.
So, if you have a manifestation of these little critters, you'll want to do something about the problem, pronto!
One solution is to keep your grass short between August and September because this is when crane fly lay their eggs in your soil. Shorter grass can limit the potential lawn damage.
For more info, check out everything you need to know about leatherjackets.
Lawn care in September: mowing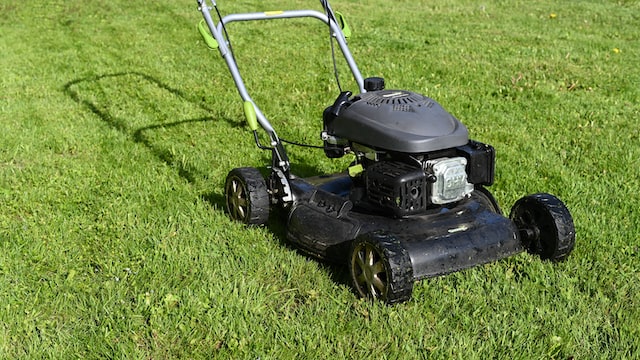 Depending on the temperature, grass growth tends to slow down in September. However, we've had a scorching summer, and chances are your grass hasn't grown that much this year.
However:00
September typically sees a drop in temperature and plenty of rain, which is brilliant news for your thirsty post-summer lawn. But, as a rule, it's best to avoid mowing when your grass is wet.
Nonetheless, it's vital that you mow after the summer to stimulate healthy lawn growth up until the winter. So, pick a warm, dry day and get mowing.
Make sure you use your mower's grass collector because the colder, more humid atmosphere means you should avoid mulching your lawn; otherwise, it could suffocate.
Check out our expert's guide to mowing your lawn.
Lawn care in September: fertilising and liming
After all its summer use, your lawn soil becomes depleted of water and nutrients. So, September is a perfect month to fertilise your lawn, helping boost its strength before winter comes.
Wait until the rains have started before you fertilise if you can. That way, you won't need to water the fertiliser into the soil.
Choose a high-quality, slow-release, high-potassium/high-phosphorus fertiliser to promote root growth and improve disease resistance.
Liming your lawn helps reduce soil acidity, making your lawn soil less hospitable to weeds (and more hospitable to grass!).
Check out our new Autumn Lawn Care kit, curated for excellent lawn health leading into the winter.
Lawn care in September: overseeding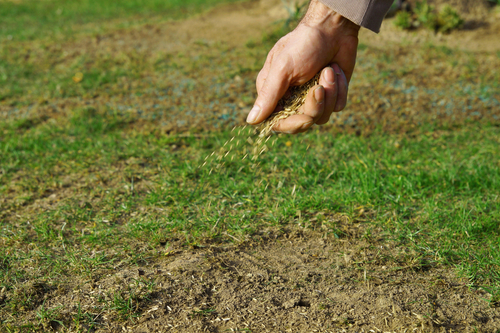 A young lawn is a healthy lawn, so it's a good idea to overseed your lawn at least once a year. This contributes new grass plants to your lawn, giving it a lush texture and a beautiful deep green colour.
September is ideal for overseeding because your soil will still be warm enough for germination (even if the ambient temperature has dropped). Your soil temperature needs to be at least 10ºC to facilitate germination.
Remember: air loses heat much more quickly than soil, which holds onto the summer heat even if the ambient temperature is below 10ºC.
Check out our expert's guide to overseeding for all the top tips.
Do you have any questions?
So, that's it: your lawn care tasks for September. We hope we've provided all the tips you need for a successful renovation, but if you have any questions, don't hesitate to get in touch.
Thanks for reading!
Your answer will be displayed on the site and the interested party will be notified by email.
Have a question or want to share your experience? Leave us a comment.
Read
more
The best tips and tricks for a lush green lawn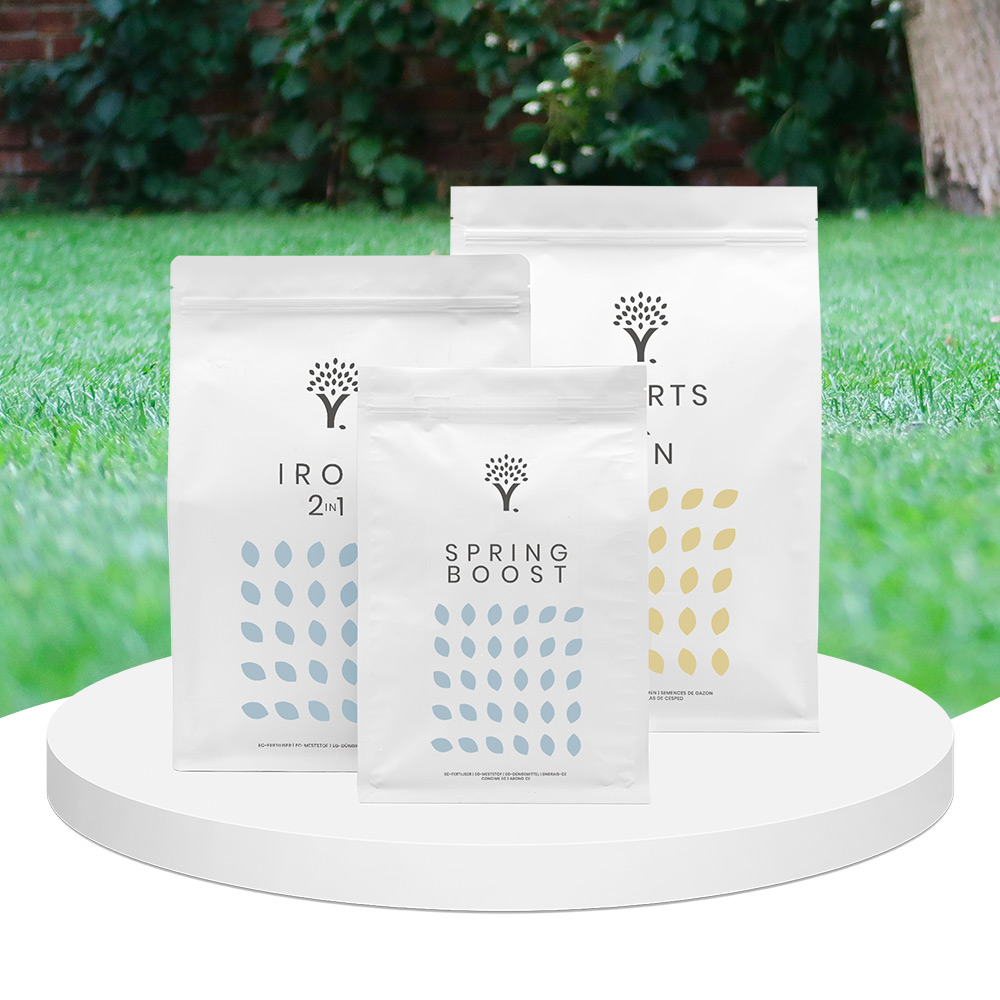 Scarifying Kit
All products after scarifying | Quickly restores the lawn after scarifying | Outsmart weeds quickly with the use of this kit
From:

£

39.99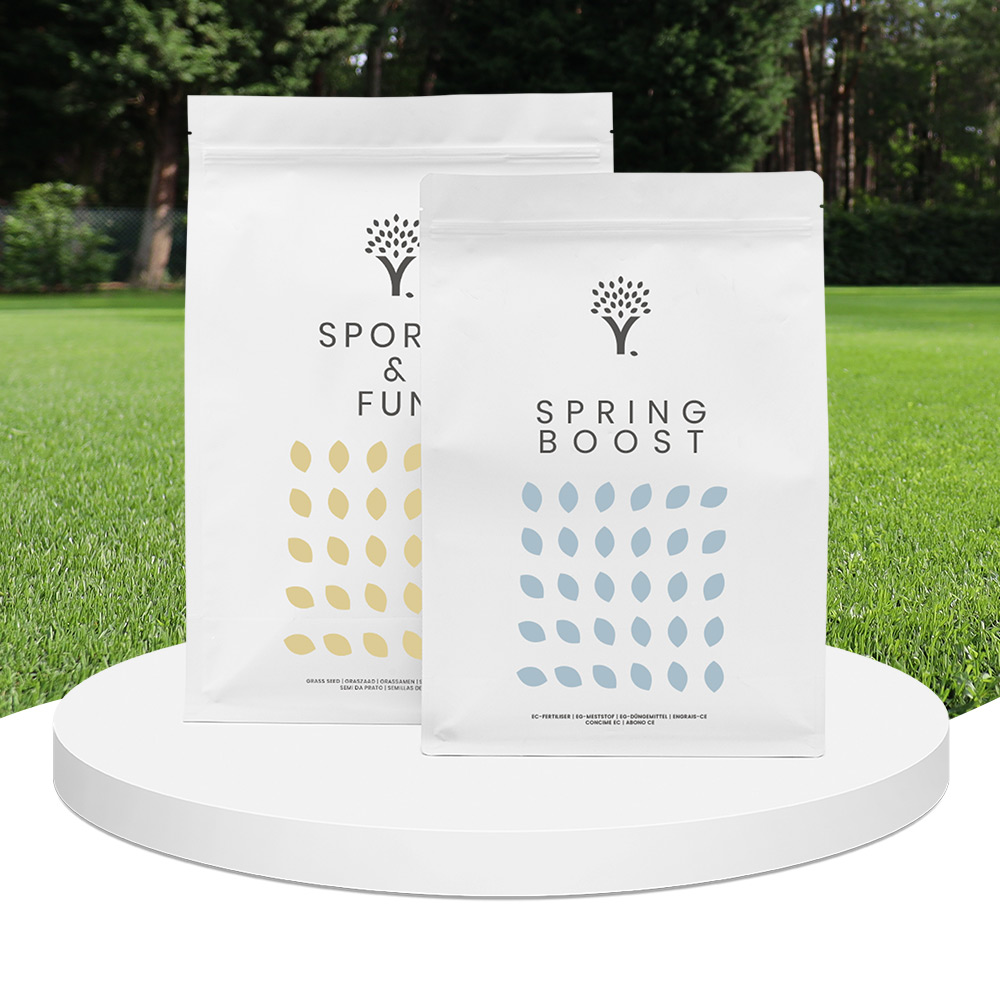 Spring Lawn Care Kit
MOOWY's choice for the spring | Quick recovery of your lawn after winter | A strong lawn prevents weeds
From:

£

25.99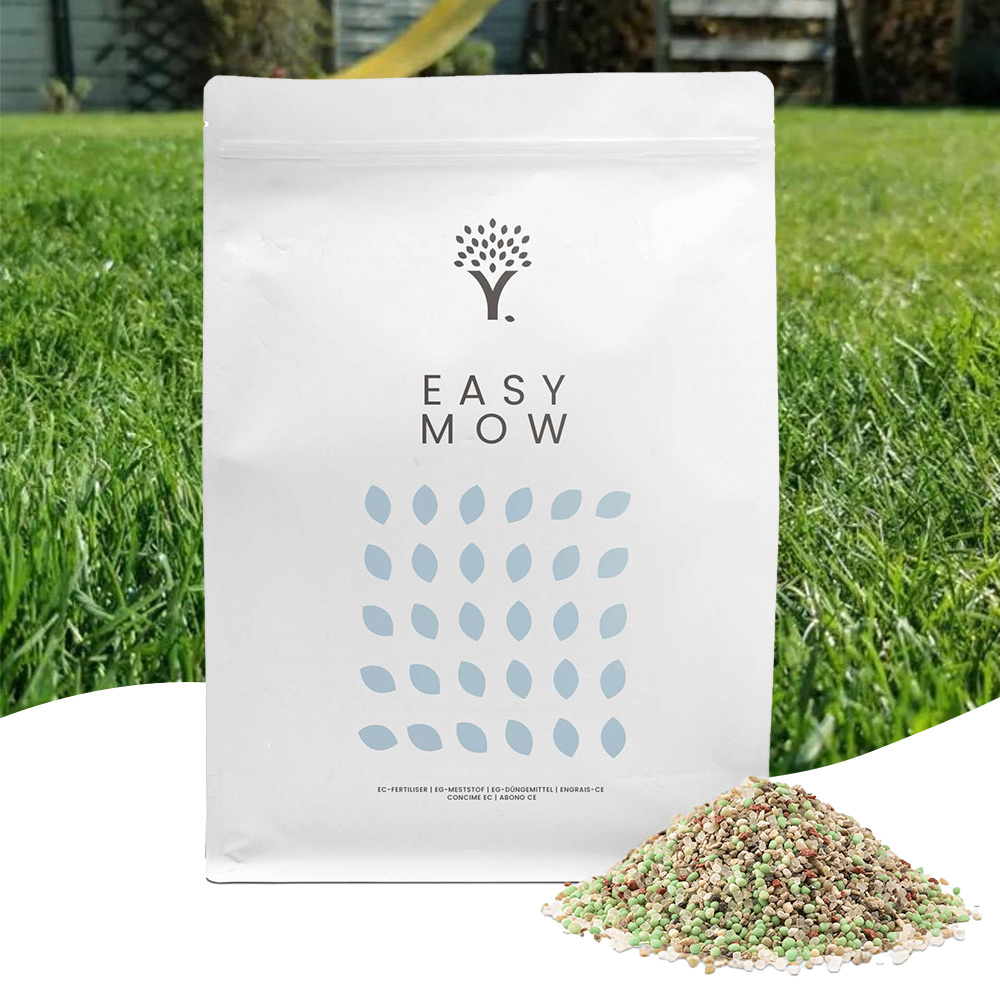 Long Lasting Lawn Fertiliser
Effective for 90 days | See results in 14 days! | Suitable for all types of grass and soil
From:

£

13.99
Free download
Do you want a
lawn calendar?
🌱 All important maintenance moments for your lawn during the year. Leave your email and we will send you the lawn calendar for free.
Receive the lawn calendar in the mail
Enjoy a green lawn all year round!