Lawn care tasks in August
There's plenty to do in August before you sip on your Aperol in a deckchair. Check out our August lawn care tips.
Chances are your lawn looks pretty OK in August. The sun's been shining, but we've also had some rain — not a lot, but generally enough to keep the lawn green. And perhaps August is the month you fly off to the sunshine? So, don't neglect your lawn care tasks in August before you jet away to sunnier climes.
August is the prime mowing month because your grass proliferates when the weather is warm. But there's more to August lawn care tasks than simply running the mower. August is the month we prepare our lawn for a successful transition into autumn.
This article is all about the essential lawn care tasks to complete in August:
Removing moss
Mowing (yes, there's no rest for the wicked!)
Watering
Pest control
Fertilising
Furniture rotation
Ready? Let's go!
Lawn care tasks in August #1: Moss control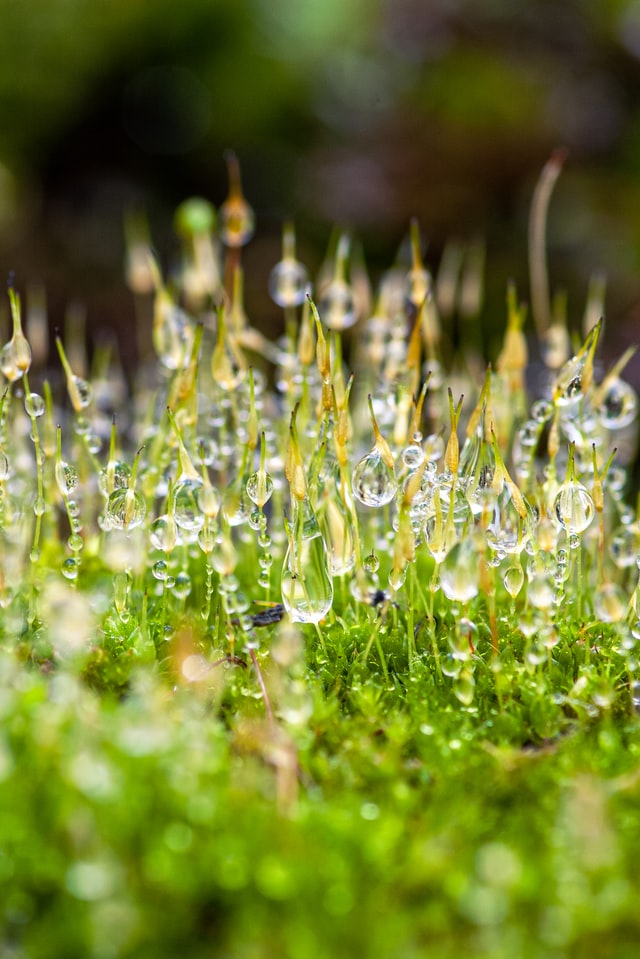 You might think that moss only thrives in colder weather, becoming a particular problem in the autumn and winter. But, actually, that's not true in British summers because when it's warm, it's usually also pretty humid.
And where there's humidity, there's often the threat of dew and rain. And these all contribute to welcome conditions for moss.
So, it's likely that you'll begin to see the first signs of moss in your lawn during August. If you scarified in spring, the problem will be minor — but don't leave it too long because a little moss becomes a significant challenge pretty swiftly. 
Therefore, August is the month to tackle moss using the following techniques:
Scarifying — a method of cutting your grass vertically, removing moss from the soil's surface. You can do it by hand with a scarifying rake or use a machine for more extensive lawns. Check out our expert's guide to scarifying for all the info.
Apply lawn lime — lime reduces soil acidity, which benefits your grass (because it prefers a more neutral soil) and kills off the moss. Try MOOWY's Lawn Lime for excellent results, which also boosts your soil's fertility. Check out our expert's guide to liming your lawn.
Apply Iron Sulphate — iron sulphate can kill moss within four days and is often used in conjunction with fertiliser. MOOWY's 2-in-1 Moss Killer and Fertiliser will combat the moss quickly and feed the soil for a super green lawn in preparation for autumn. Check out our expert's guide to applying iron sulphate.
Lawn care tasks in August #2: Mowing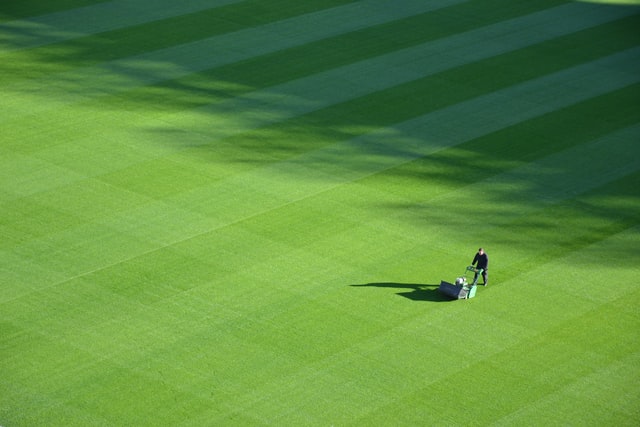 Depending on the temperature, your grass will grow quickly in the summer, so you'll need to mow it regularly to maintain its condition. However, prolonged exposure to temperatures above 30ºC could slow down your lawn's growth, but it's looking unlikely that August will raise the mercury significantly this year. 
So, mow your lawn at least once a week during August if you can.
The two most important August mowing tips are:
Never mow when the sun is at its hottest — your grass could dry out
Never cut more than ⅓ of the grass's length — your grass could dry out!
And in scorching weather, mow your lawn with the cutting blades a little higher than usual — longer grass keeps the soil cool and prevents dehydration.
Lawn care tasks in August #3: Watering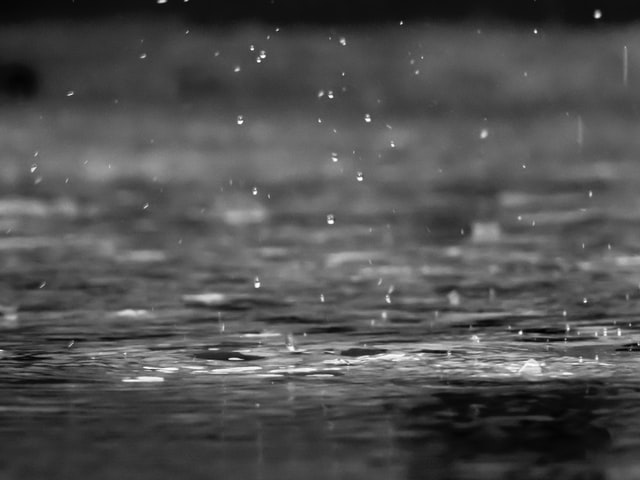 Chances are, you'll need to set the sprinkler running a few times during the long dry spells in August. But don't overwater your grass — it makes the roots lazy and less drought tolerant.
Your grass needs 3-4cm of water every week during warm weather to maintain its lush green appearance and vigorous growth. So, water your lawn if there's no rain scheduled.
We recommend you water twice a week if there's no rain, and do it in the morning. This gives the blades the chance to dry out before the sun is at its strongest, preventing leaf scorch.
Avoid watering too late in the evening because you don't want your grass wet at night — this encourages fungi and lawn disease.
And if the weather has been very warm (above 30ºC), water lightly at the end of the afternoon to cool down your lawn's soil. But make sure your grass has had a chance to dry out before nighttime.
Check out our expert's guide to watering your lawn for more info.
Lawn care tasks in August #4: Pest control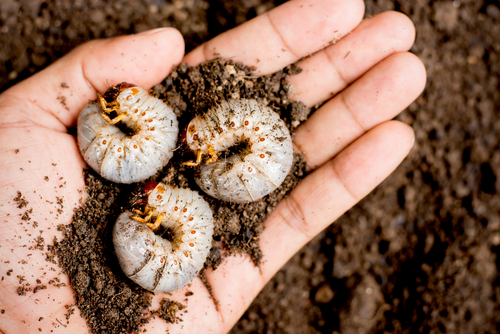 Soil pests can be at their most active in August. And if you're spotting yellow patches in your grass, there's a good chance it's either leatherjackets or chafer grubs.
If you notice lots of birds on your lawn after rain or first thing in the morning, they're probably treating your grass like a fine dining restaurant.
Leatherjackets and chafer grubs are a particular problem moving into autumn when they start eating your grass's roots, so keeping on top of the issue is essential in August.
Keep your grass as short as you can during August because this is when cranefly and other garden insects lay their eggs. Keeping the grass short means they might choose your neighbour's lawn instead!
Lawn care tasks in August #5: Fertilise
Unless you're going away on holiday, August is an excellent month to fertilise your lawn soil. This is because your grass loses much of its energy when the weather is warm and during heavy use.
Use a higher nitrogen fertiliser to help your grass plants cope with the warmer, dryer conditions, such as MOOWY's Long Lasting Lawn Fertiliser. This way, your lawn will remain protected until autumn.
LAWN FEED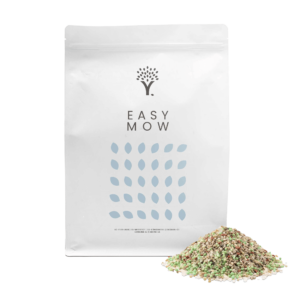 LAWN FEED
Long Lasting Lawn Fertiliser
See results in 14 days!
Suitable for all-year-round use.
Steady growth for a resistant and robust lawn.
View product
Lawn care tasks in August #6: Rotate your furniture
Say what?
The idea of rotating your furniture might seem downright bizarre, but we're talking about your garden furniture here, of course.
If you have garden furniture on your lawn over the summer, it can affect the grass beneath your table and chairs because it's shaded from the sun.
Tables, chairs, paddling pools, hot tubs, trampolines, and goal posts — these are all potentially damaging to a summer lawn. So, ensure that you move them around the lawn to avoid too prolonged a period in shade or heavy use.
Have any questions?
We hope you have all the info you need to ensure that your lawn looks beautiful all the way through August, but, if you have any questions, don't hesitate to get in touch.
We love to hear from you, and we promise to reply as soon as we can!
Have a great August everyone!
Thanks for reading.
Read
more
The best tips and tricks for a lush green lawn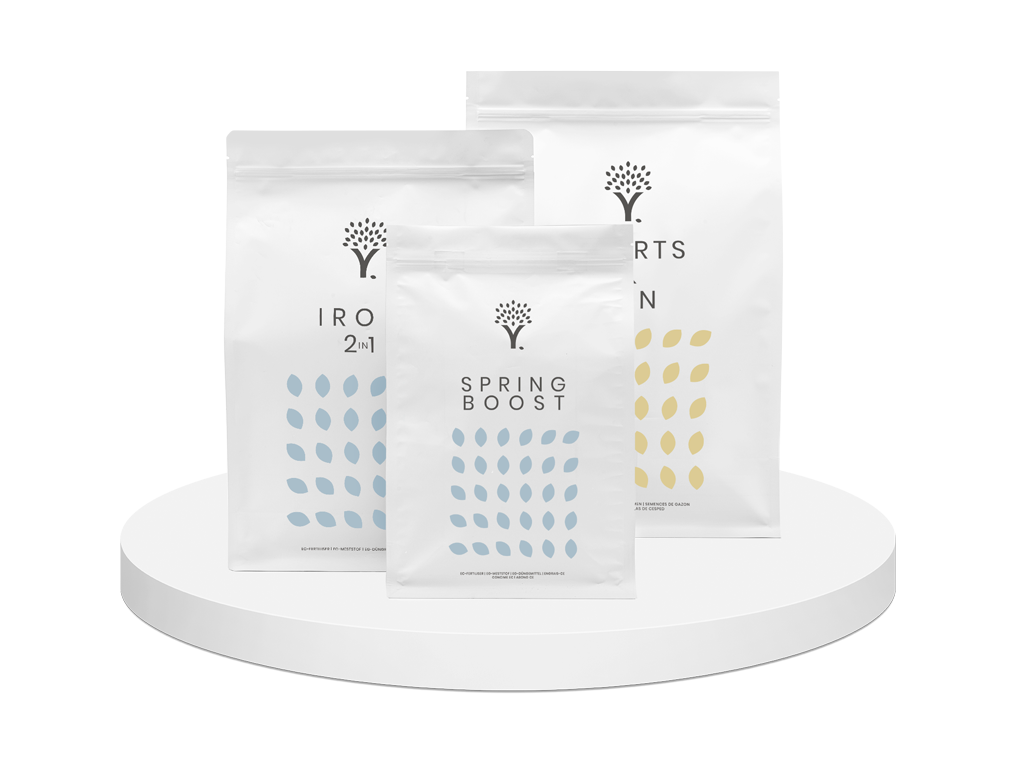 Scarifying Kit Standard
Has moss found its way into your lawn? An excellent way to get rid of this is to scarify. Our Standard Scarifying Kit contains everything you need to make your scarifying project a success – with stunning results
From:

£

36.99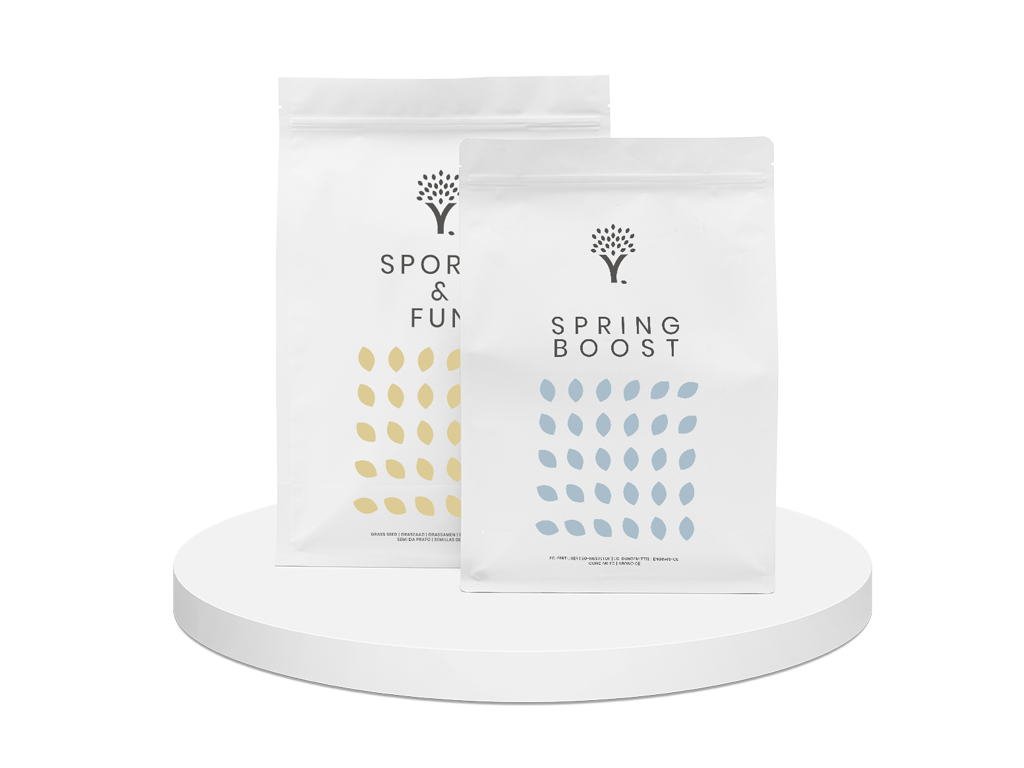 Scarifying Repair Kit
Scarification is the removal of the organic matter that chokes the roots of your lawn (such as thatch and moss). However, scarifying can stress your grass. So, after scarifying, treat your lawn with some MOOWY-style love to help it recover. Our Scarifying Repair Kit guarantees rapid, successful recovery with exceptional results.
From:

£

23.99
Top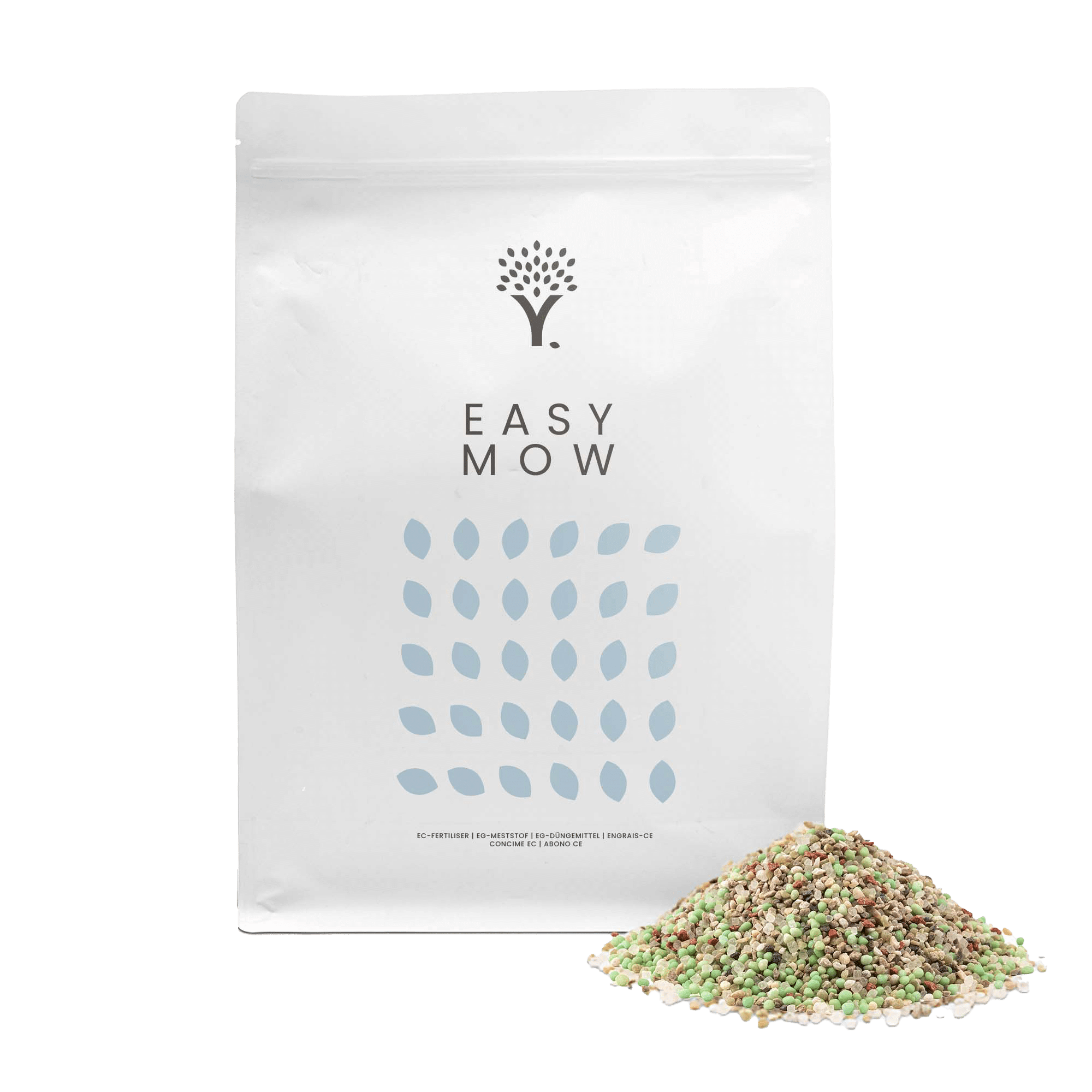 Long Lasting Lawn Fertiliser
Give your grass everything it needs without the excessive growth often associated with fertilising. MOOWY'S long lasting lawn fertiliser works for over 90 days and delivers quick results.
From:

£

13.99
SUBSCRIBE
Do you want your lawn care
calendar

?

Leave your email address and we will send you our useful lawn care calendar. It's free!
Get your lawn care calendar
Get your lawn care calendar