Springtime Lawn care: how to bring your lawn out of hibernation
Your lawn will be a little tired after the winter. So check out our springtime lawn care tips to help revive it for the coming year.
Have you noticed it as well? If you sniff the air, you catch that distinct whiff of springtime? We might still be experiencing fairly grotty weather, but the general temperature is rising. And – if you look closely – you might observe that the daffodils and crocuses are beginning to emerge from their slumber.
Ah, springtime! That feeling that the long winter is coming to an end.
But:
You might also have noticed that your lawn is looking a little tired. Maybe your grass has turned a pale green? Perhaps bald patches have spread, allowing weeds and moss to thrive and take over.
It's high time to bring your lawn out of its winter slumber. And with these top lawn care tips, your grass will be ready for spring in no time!
Spring tip #1: fertilise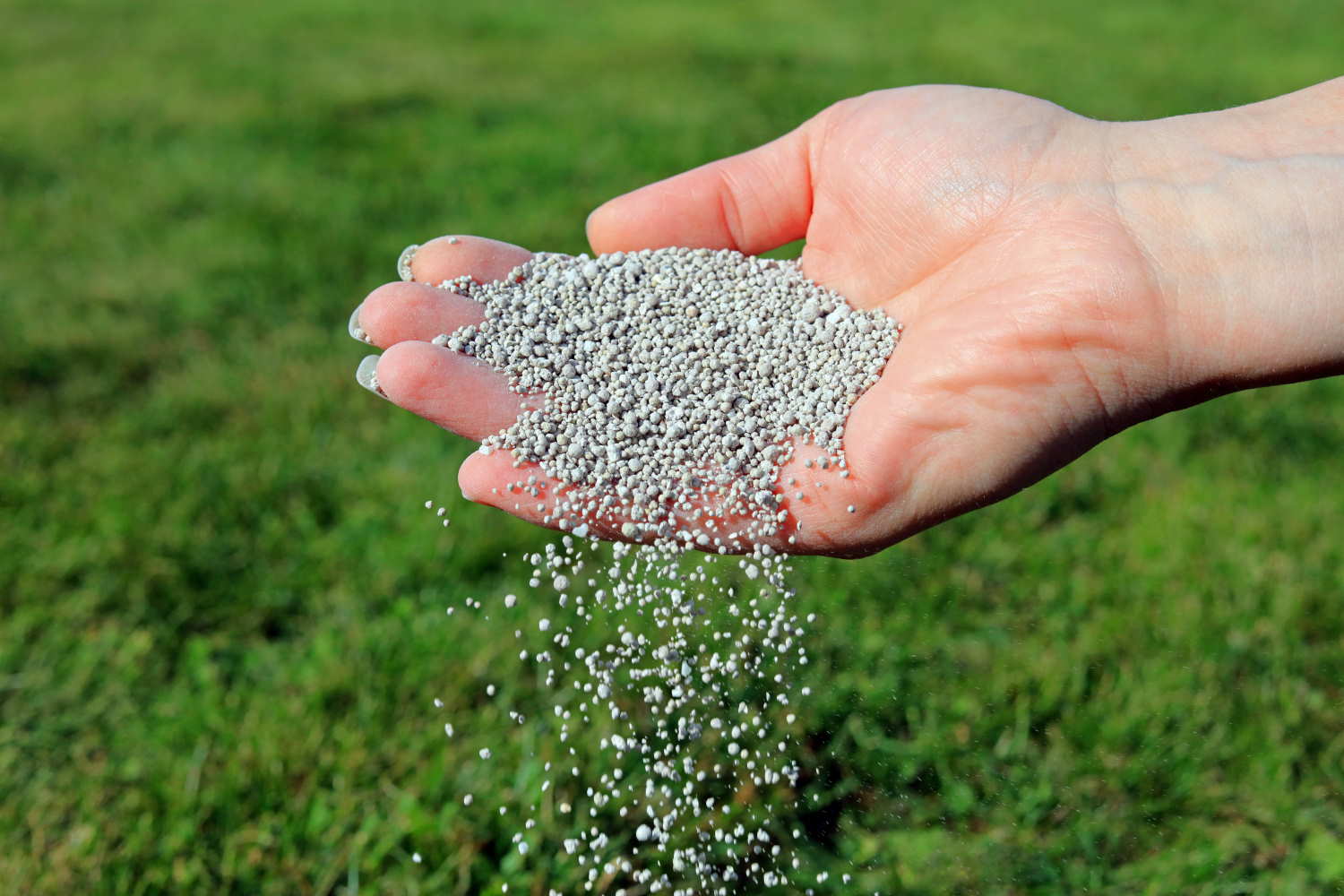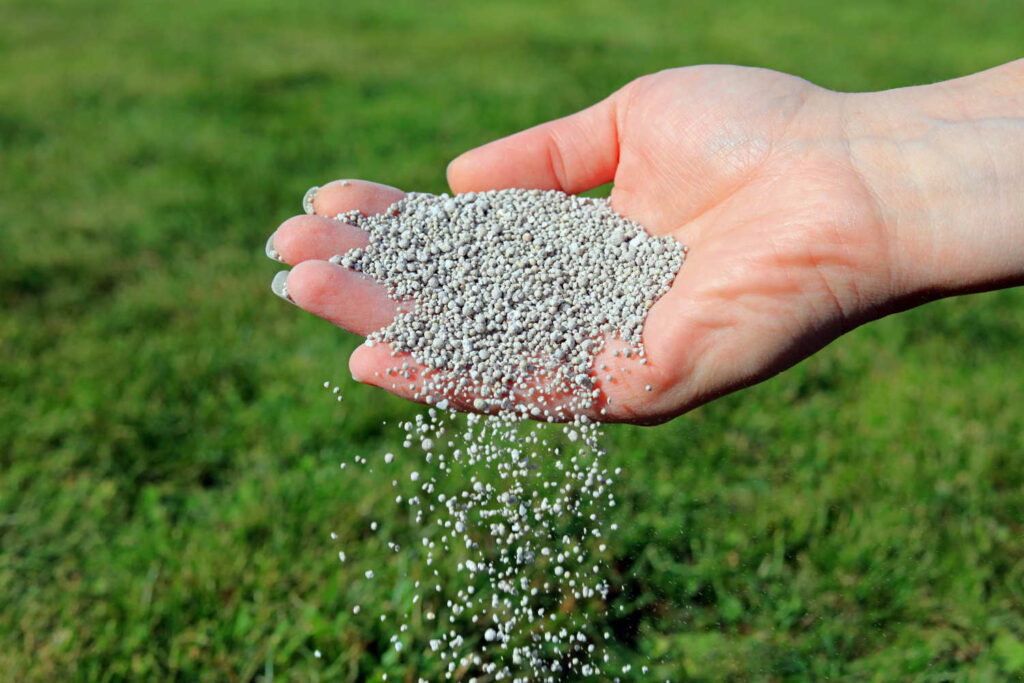 Rain, frost, sleet, snow, hailstone, and the endless cold. In short, your lawn has a lot to endure during the winter. So, it's hardly a surprise it needs a little help in spring.
And because the weather has been unpleasant, you probably haven't done any maintenance tasks in your garden at all. We're not judging you! We're all in the same boat.
Because winter creates a perfect storm for weeds, pests, and moss, which have a party in our lawns over the winter. And one big problem with weeds is that they drain the soil of its nutrients.
Springtime, therefore, is the time to address the problems that inevitably develop while we've left our lawn to its fallow. In short: springtime is time to fertilise.
I recommend that the first fertilisation of the year be with iron sulphate, which attacks moss and restores the vibrant green to your grass blades. Iron sulphate helps improve the cell structure of your grass plants, helping them recover from their winter slumber.
MOOWY's 2-in-1 moss killer and fertiliser will kill off the moss and fertilise your lawn at the same time, making it excellent preparation for scarifying a few weeks later.
Whatifying?
Scarifying. Read onto Tip 2.
Spring tip 2: scarify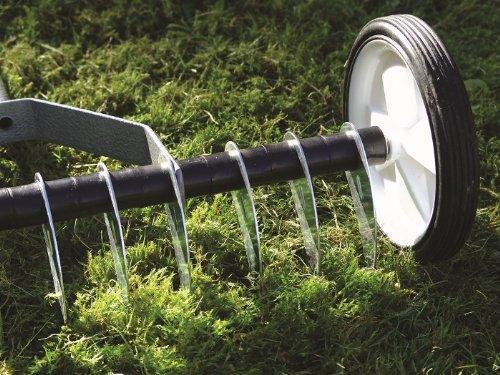 A thatch layer forms over your lawn's surface during the winter months. This occurs due to dead organic material that hasn't fully biodegraded, along with moss that develops during the wet, cold winter.
This thatch layer presents a significant problem for your lawn because it tends to choke the soil, starving your grass plant's roots of oxygen.
Scarifying is the process of removing the thatch layer with a rake or scarifying machine. This gives your grass room to breathe and grow. And while scarification is quite a destructive process initially, your grass will grow back beautifully within a couple of weeks.
Check out our expert article on scarifying. And find out how, when, and why you should do it!
Spring tip 3: remove weeds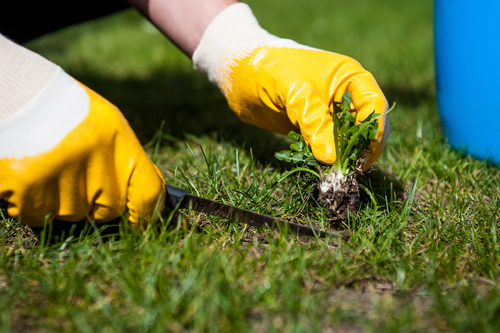 Weeds are prone to making the most of your lawn's winter slumber. And clover is one such stubborn weed that easily survives the harsh conditions of winter.
Most weeds are unsightly, but clover tends to look relatively inoffensive.
But beware:
Weeds strip the soil of its nutrients, which weakens your lawn's resistance to drought, disease, and fungi. And while it's hardly the nicest of jobs, it's essential to remove the weeds to give your lawn the best chance of springing back to its former glory in the spring.
Removing weeds by hand is probably the quickest way, but it can be a little back-breaking if you have a large lawn. And it's essential to remove and kill the roots; otherwise, they'll just grow back.
So, you might consider investing in a weed puller tool that grabs the weed down to the roots. Of course, this leaves an ugly bald patch on the surface of your lawn – don't leave it; more weeds will grow in its place.
It's absolutely crucial that you overseed wherever you've removed weeds – that's sowing new grass seed over the bald patch.
Check out our expert's guide to weeding your lawn, which also helps you identify the weeds in your grass.
Are you ready to get started?
We hope these tips will help your lawn spring back after its long winter dormancy. But if you have more questions, please don't hesitate to get in touch.
Remember, maintain your lawn correctly: fertilise three times a year, sprinkle lime if the acidity level is too high, water when the weather is dry, and don't forget to mow your grass regularly.
Happy gardening!
Read
more
The best tips and tricks for a lush green lawn
Top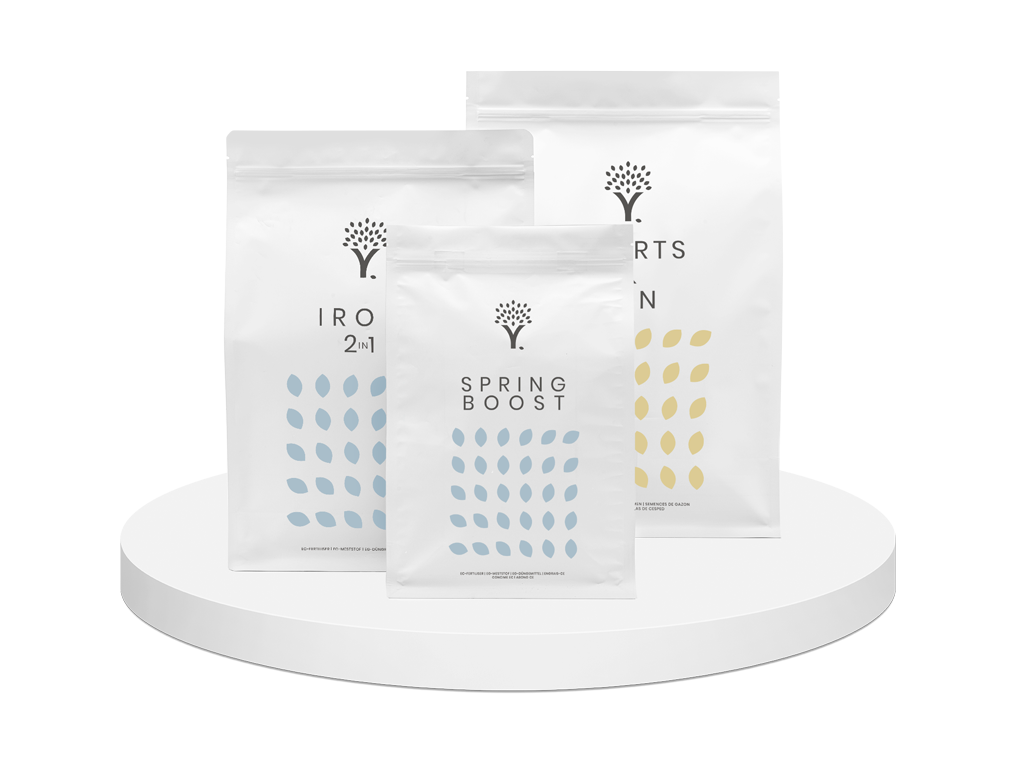 Scarifying Kit Standard
Has moss found its way into your lawn? An excellent way to get rid of this is to scarify. Our Standard Scarifying Kit contains everything you need to make your scarifying project a success – with stunning results
From:

£

36.99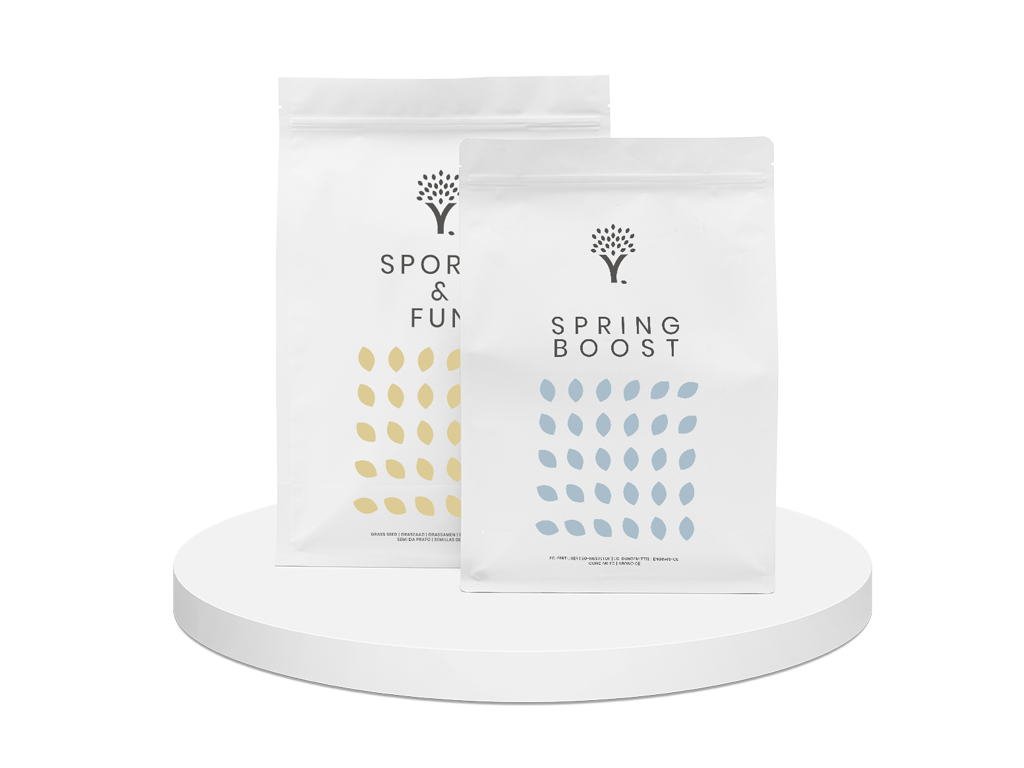 Scarifying Repair Kit
Scarification is the removal of the organic matter that chokes the roots of your lawn (such as thatch and moss). However, scarifying can stress your grass. So, after scarifying, treat your lawn with some MOOWY-style love to help it recover. Our Scarifying Repair Kit guarantees rapid, successful recovery with exceptional results.
From:

£

23.99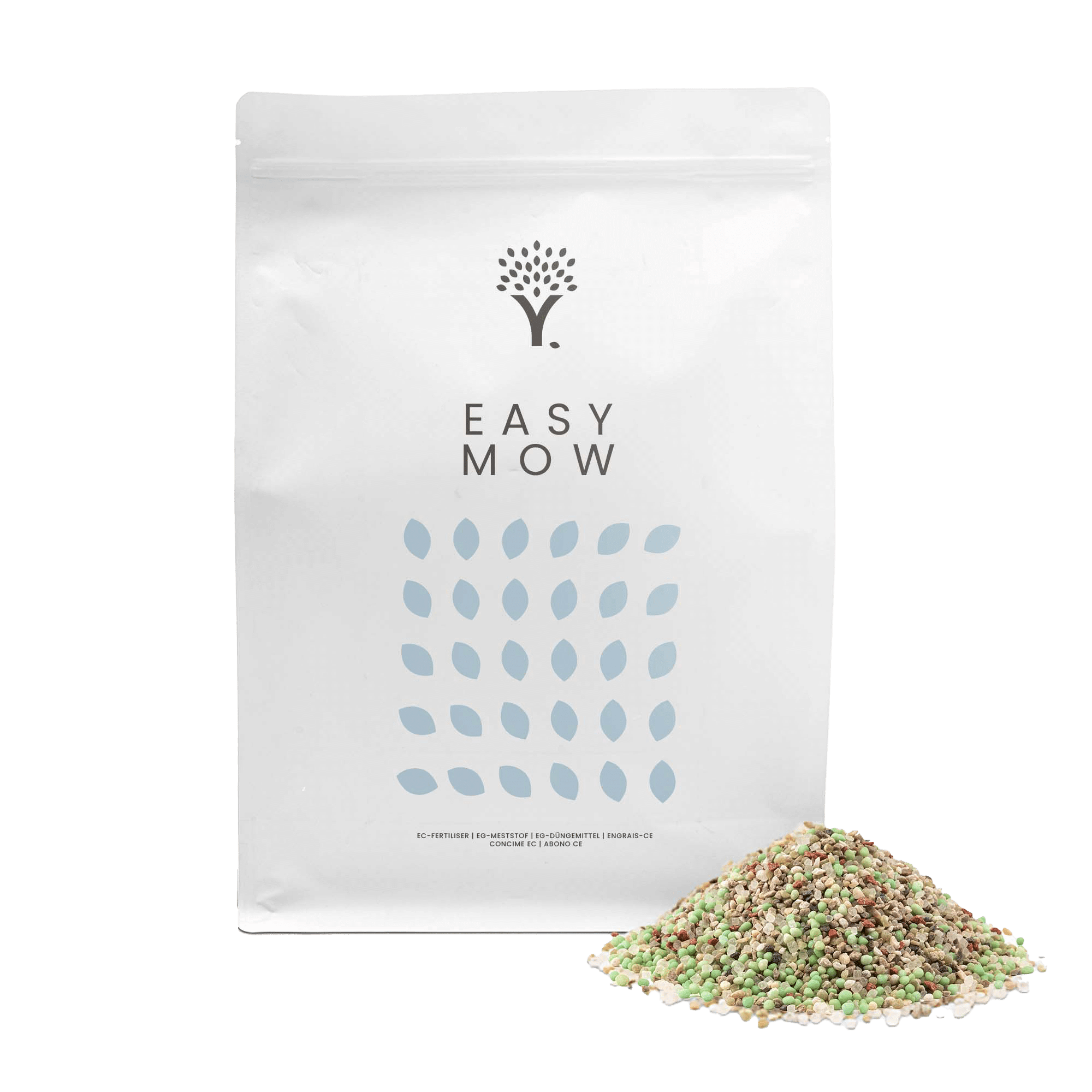 Long Lasting Lawn Fertiliser
Give your grass everything it needs without the excessive growth often associated with fertilising. MOOWY'S long lasting lawn fertiliser works for over 90 days and delivers quick results.
From:

£

13.99
SUBSCRIBE
Do you want your lawn care
calendar

?

Leave your email address and we will send you our useful lawn care calendar. It's free!
Get your lawn care calendar
Get your lawn care calendar