Lawn care in October: your checklist of autumn tasks
October is the best month to prepare your lawn for the coming winter. Read on for our checklist of October lawn care tasks.
Free download
Do you want a
lawn calendar?
🌱 All important maintenance moments for your lawn during the year. Leave your email and we will send you the lawn calendar for free.
Receive the lawn calendar in the mail
Enjoy a green lawn all year round!
Wondering whether there's anything left to do for your lawn in October? Well, now that autumn's in full swing, it's all about ensuring your grass enters winter in the best possible shape. Read on for your checklist of mid-autumn lawn care tasks.
October can be a mixed bag weather-wise. After all, we've had quite an exceptional summer, with the mercury hitting all-time highs, battering our lawns heavily and transforming them into barren wastelands. But with average highs of 16ºC and lows of around 7ºC, it's a period of recovery for your grass.
But fear not: if your lawn hasn't bounced back now the rains have returned, you can use MOOWY's new Dry Lawn Restore kit to breathe new life into your faltering lawn.
Either way, it's time to get cracking on that October lawn. And that's what this article is all about.
Let's get gardening.
Your October lawn care checklist:
Planning your life around the weather forecast in the UK is problematic at best — never, for example, fail to take a raincoat if the Met says it's going to be sunny and bright.
But regardless of whether we see typical temperatures or are treated to a late second summer (formerly known as Indian summer), the lawn care task list is the same.
These are the following tasks for October:
Mowing
Moss protection
Aeration
Repairing the bald patches
Removing leaf waste
Lawn care in October: mowing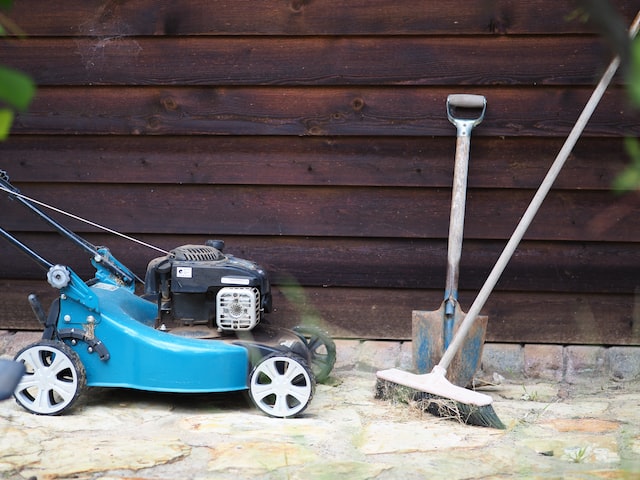 October weather tends to be quite cold and wet, so you shouldn't have to mow as often as in spring – because growth is usually slower at this time of year.
Nonetheless, it's essential to maintain a good mowing regime to preserve your turf's health.
Cutting your grass triggers a quick release of growth hormone in your grass plants, which helps keep the turf strong and vibrantly green. 
We recommend raising the cutting blade in autumn because longer grass is more robust and survives better with autumn's reduced sunlight hours. Additionally, longer grass protects your lawn from the autumnal attack of moss and weeds, which are particularly potent in October.
Mow in the afternoon in the autumn to allow the morning dew to dry from the leaves. And clean your mower after autumnal mowing because the wetter grass is more likely to stick to the blades and the internal body of the mower.
Lawn care in October: moss protection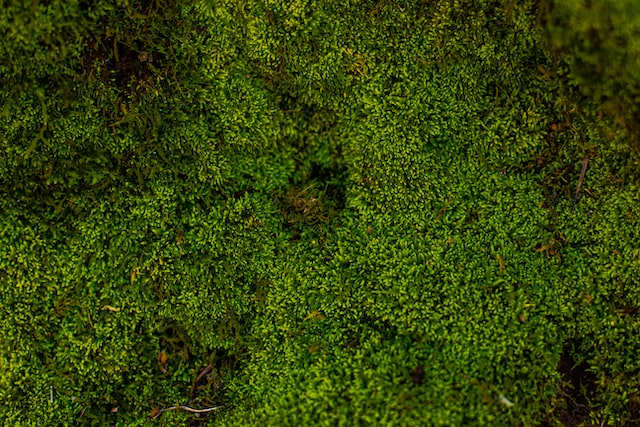 We've not seen a lot of rain this year, so the little rain we're getting right now is helping our grass plants recover after the drought. However, wetter soil is more susceptible to moss.
The problem occurs more in shaded parts of your garden, so you might want to cut back the leaves and branches of overhanging trees and shrubs to let more light hit the lawn.
A light scarification can tackle early-growth moss — you can do this with a garden rake. Make sure you overseed where bald patches of earth are left exposed. That way, grass will return before weeds can take root.
Lawn care in October: aerate your soil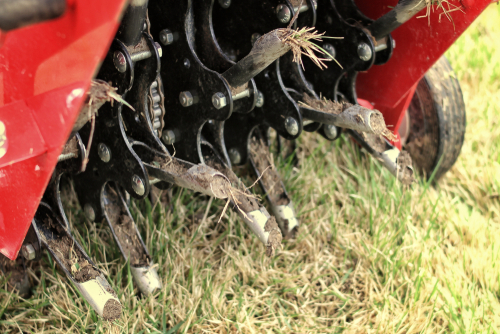 If you didn't aerate your soil in September, make sure you do it in October. Aeration allows oxygen to reach your grass plants' roots — essential for healthy plants.
Most soils become compacted eventually, especially heavy clay earth — so if you notice puddles appearing on your lawn after it rains, it's time to aerate. Aeration improves drainage and allows nutrients to reach your lawn's roots.
How to aerate:
There are several ways to aerate: some simple, others a little more intensive.
Garden fork method — dig the tines of your garden fork 10cm into your lawn. Once the tines have sunk sufficiently, wiggle the fork's handle back and forth a few times — you'll see the surrounding earth shift a little. Remove the fork from the earth and repeat across the entire surface of your lawn every 10cm or so. 
Aeration sandals — these spiked overshoes press deep holes into the soil as you walk around your lawn. Again, water the soil well first; otherwise, hard, dry soil may break the spikes.  
Hollow tine aerator — a similar technique to the garden fork method, hollow tine aerators leave bigger holes in the soil. This is recommended for particularly compacted soil. 
Aerator roller — this is probably the quickest method of aerating your soil. The roller digs holes into the ground for you. You will need to push pretty hard into the soil for the best results. 
Lawn doctor Louis says:
Water the soil well before aerating — it's much easier to work with moist soil.
Check out our expert's guide to aerating your lawn for more information.
Lawn care in October: repair the bald patches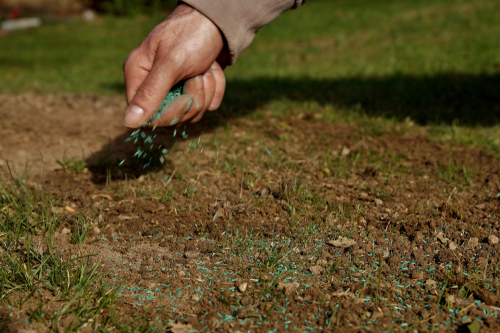 All lawns need an injection of new life every now and then, so if you've discovered bald patches in your lawn, don't leave them. Sure, your grass may grow back eventually, but weeds and moss will take its place before it's hard a chance to bounce back.
Overseeding is an essential autumnal lawn care task, helping bring fresh life to your lawn. Because a young lawn tends to be a robust and resistant lawn.
Your soil needs to be at least 10ºC to trigger germination. But don't worry if the ambient temperature has dropped below 10ºC — soil holds onto the summer heat until at least the end of October. After the summer we've just had, the earth will be warm enough for a healthy germination rate.
Check out our expert's guide to overseeding for more details.
Lawn care in October: remove leaf waste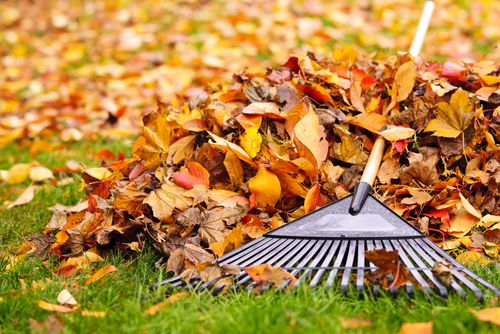 Autumn offers a beautiful array of reds and browns, but it also provides a carpet of fallen leaves, which — if left — can suffocate your lawn, starving it of sunlight and air.
So, make sure you rake fallen leaves from your lawn.
You can create your own leaf mould or homemade compost. Alternatively, simply rake the leaves into your flower beds — they'll act as a protective mulch for your bedding plants while they break down and return their nutrients to the soil.
Lawn doctors Louis says:
Rake fallen leaves from your tiled patio or terrace — it will prevent weeds from growing between the tiles.
Ready to get started? Or do you have questions?
I hope you now have all the information you need to start your October lawn care tasks. But if you have any questions, don't hesitate to get in touch.
We love to hear from you and will reply as quickly as we possibly can.
Thanks for reading!
Have a fabulous October.
Your answer will be displayed on the site and the interested party will be notified by email.
Have a question or want to share your experience? Leave us a comment.
Read
more
The best tips and tricks for a lush green lawn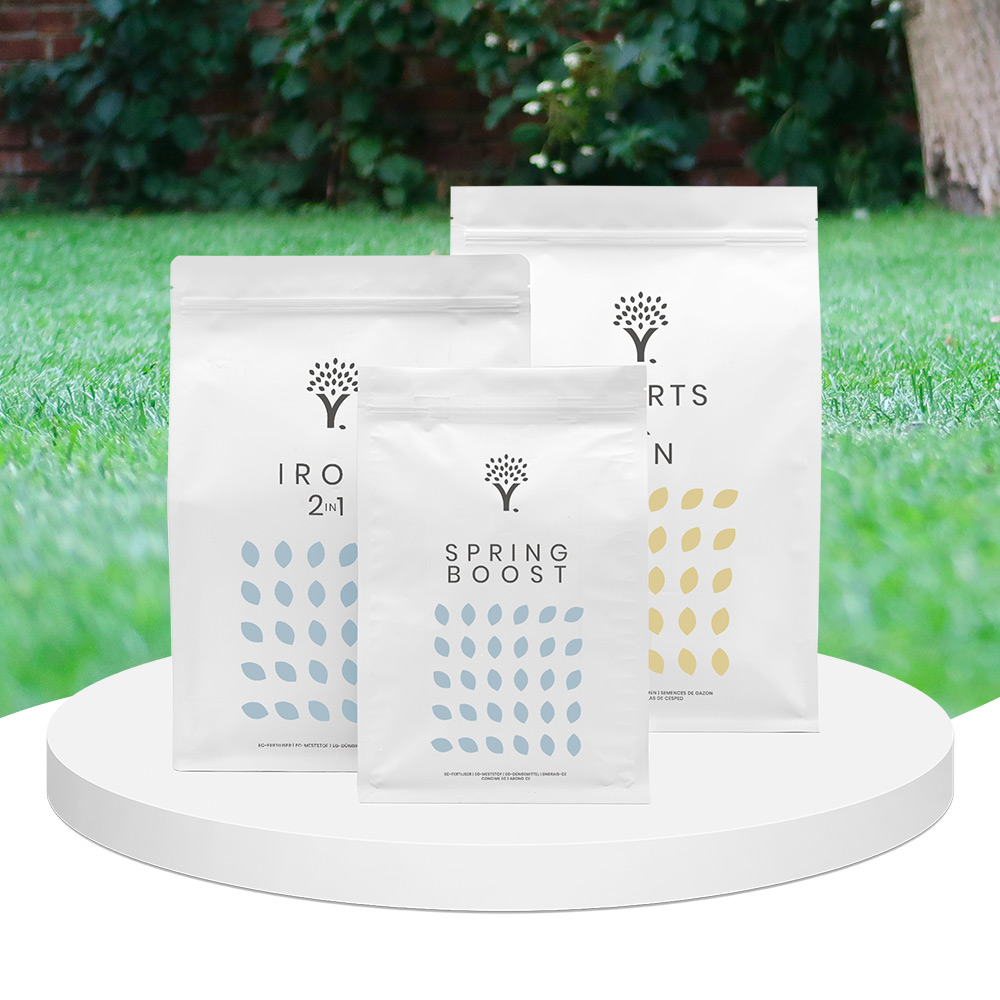 Scarifying Kit
All products after scarifying | Quickly restores the lawn after scarifying | Outsmart weeds quickly with the use of this kit
From:

£

39.99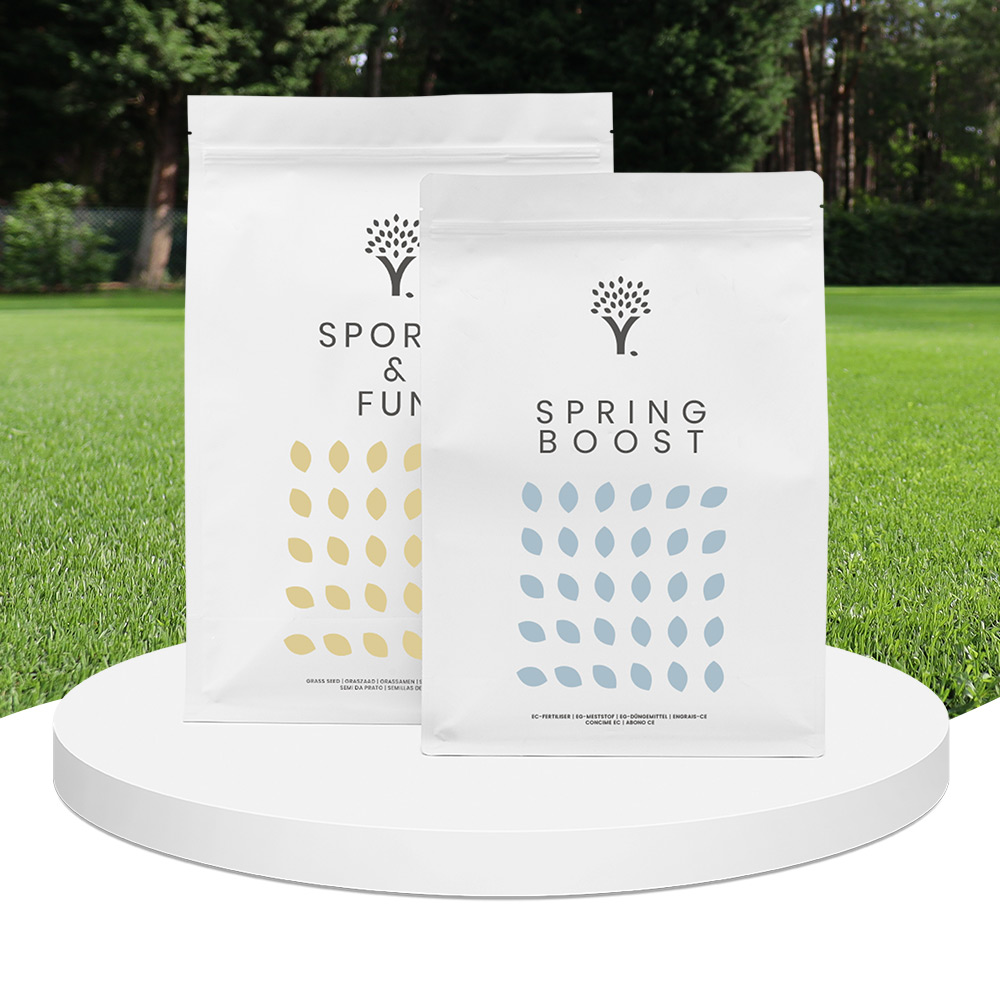 Spring Lawn Care Kit
MOOWY's choice for the spring | Quick recovery of your lawn after winter | A strong lawn prevents weeds
From:

£

25.99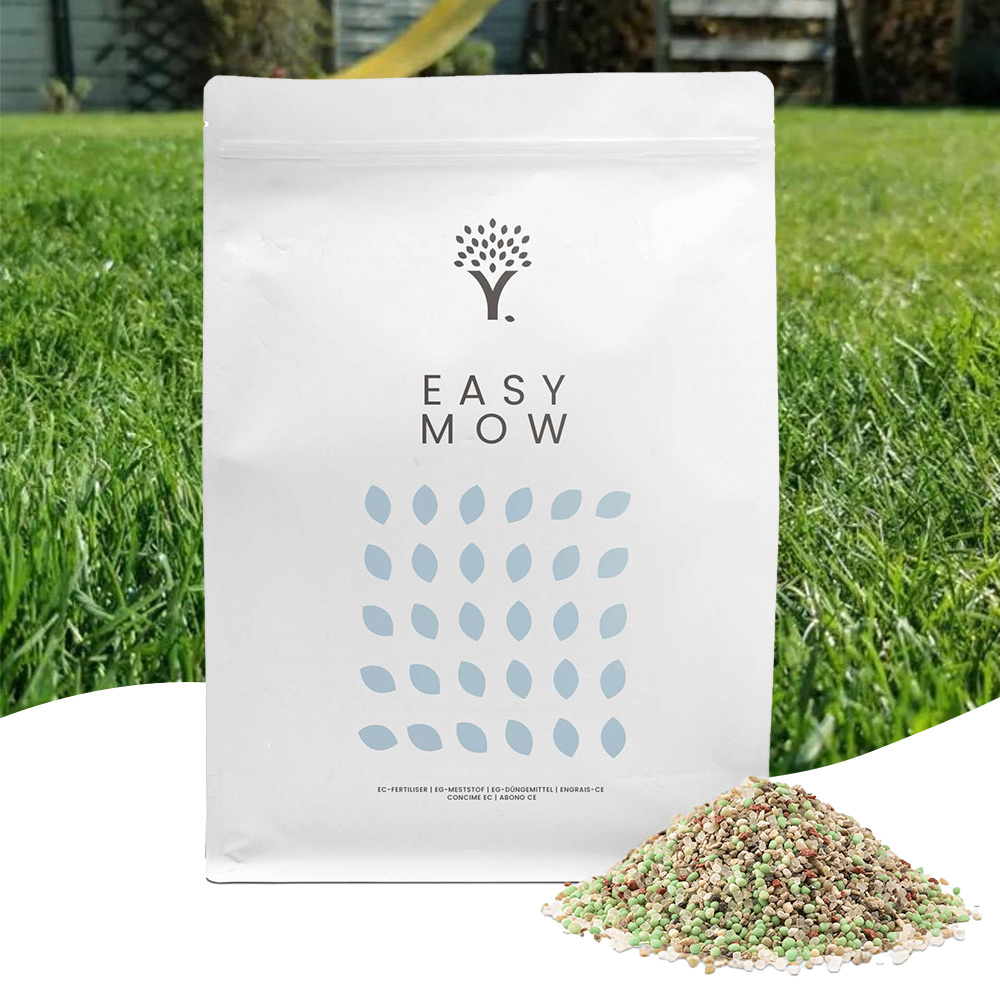 Long Lasting Lawn Fertiliser
Effective for 90 days | See results in 14 days! | Suitable for all types of grass and soil
From:

£

13.99
Free download
Do you want a
lawn calendar?
🌱 All important maintenance moments for your lawn during the year. Leave your email and we will send you the lawn calendar for free.
Receive the lawn calendar in the mail
Enjoy a green lawn all year round!