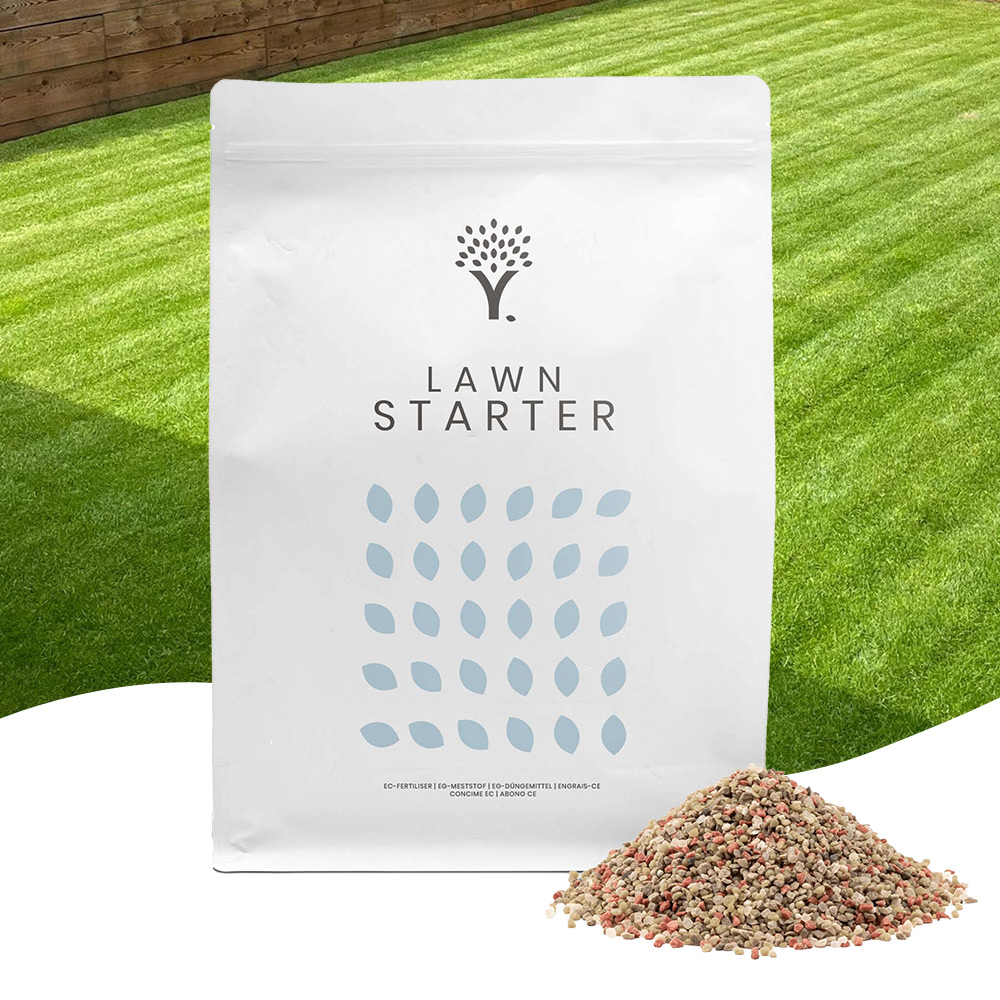 Lawn feed
Lawn Starter Fertiliser
Order by 2pm for next day delivery
100% Satisfaction guarantee or money back
Benefits
Premium absorption for young grass 

Slow-acting nitrogen stimulates vigorous shoots 

No additional water required (if the soil is already moist)

Odourless after application

Can be used before, during, or after sowing new grass seed
Easy resealable packaging for maximum shelf life

Used in over 100,000 gardens

Easy user manual

100% satisfaction guarantee or money back
Description
Give your young lawn the best chance to thrive with our expertly-developed Lawn Starter fertiliser, providing the exact nutrient composition to promote the healthy establishment of new grass plants.
Apply Lawn Starter as you sow your new lawn seed, offering a high phosphorus content that promotes healthy root development. Magnesium helps your young grass plants absorb the nutrients it needs to become a robust adult plant. 
Lawn Starter uses MOOWY's unique granular coating. This promotes a slow-release of nutrients, preventing the nutrient surge you get with competitor products (which can damage the young grass).
Put an end to yellow or brown spots

. Young lawns need potassium to grow strong roots and sturdy blades, along with minimal nitrogen (which burns the leaves).  

Odourless & harmless to children and animals.

Easy to use

. Includes detailed instructions for use and gardener-friendly packaging! Resealable for maximum shelf life.

Application 25g/m2
NPK Ratio: 6-10-8 + 2%MgO
| Composition | Quantity | Description |
| --- | --- | --- |
| N – Nitrogen | 6% | Stimulates the growth of the grass leaf |
| P – Phosphorus | 10% | Promotes root growth |
| K – Potassium | 8% | Improves disease resistance |
| MgO – Magnesium Oxide | 2% | Stimulates cell structure and green colour for better photosynthesis |
Period of use
Good to use
Not recommended to use
*only to be used between 4° and 25° Celsius
*Can be used simultaneously with grass seed
User manual
Measure out the correct amount of Lawn Starter fertiliser for the size of your lawn. Suitable for all-year-round application and for young lawns as well as freshly sown seed.  
Prepare the soil for planting by removing stones and levelling it out with a rake. 

Sow the seed and divide the fertiliser into two equal parts. Spread evenly over the lawn (taking one part lengthways and the other half widthways).

Lightly water the lawn for faster action.
Product details
Soil type

For all types of grass and soil

Sowing rate

25g/m

²

Period of use

February until October

Type

Granulate 2-3 mm

Odour

None

Safety

Not harmful to children and pets after application

Packaging type

Pouch

Resealable

Yes

Manufacturer

MOOWY
Frequently Bought
Together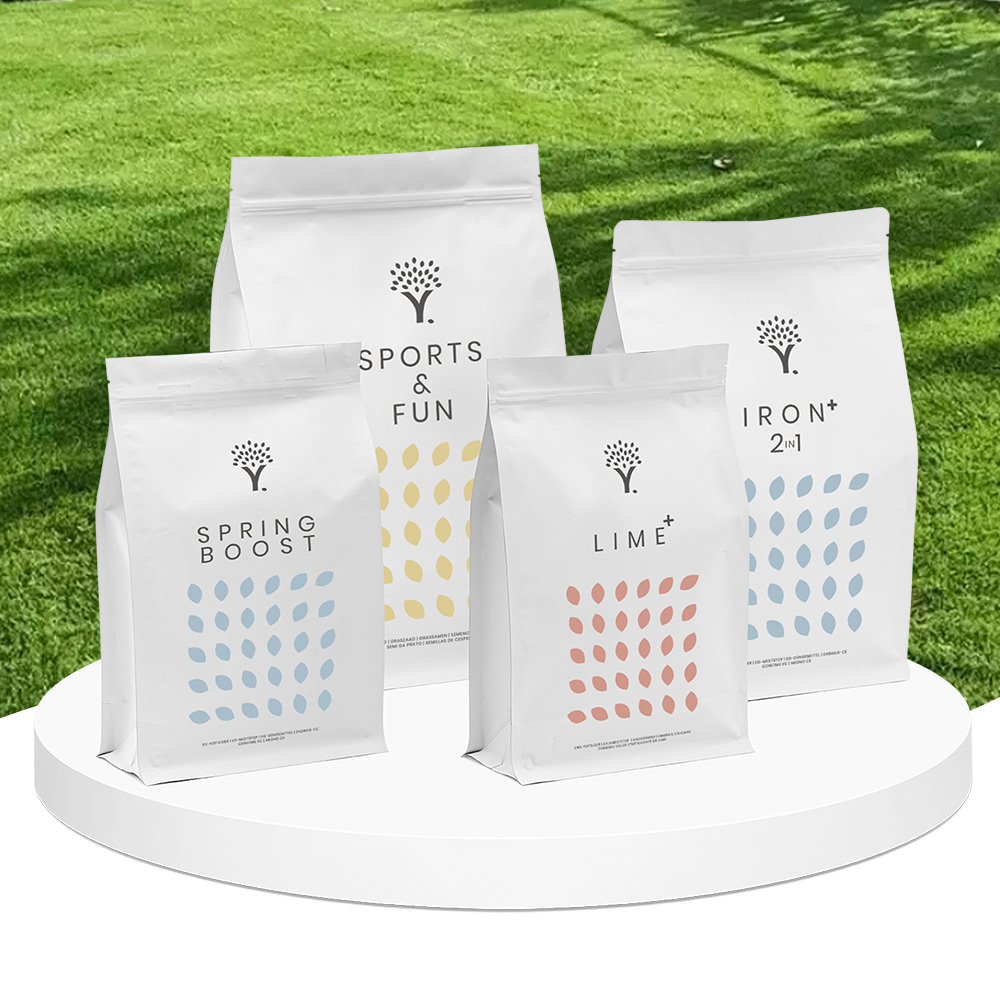 Lawn Renovation Kit
Quickly regain a beautiful lawn | Contains everything you need for scarifying | Keeps weed growth under control
From:

£

49.99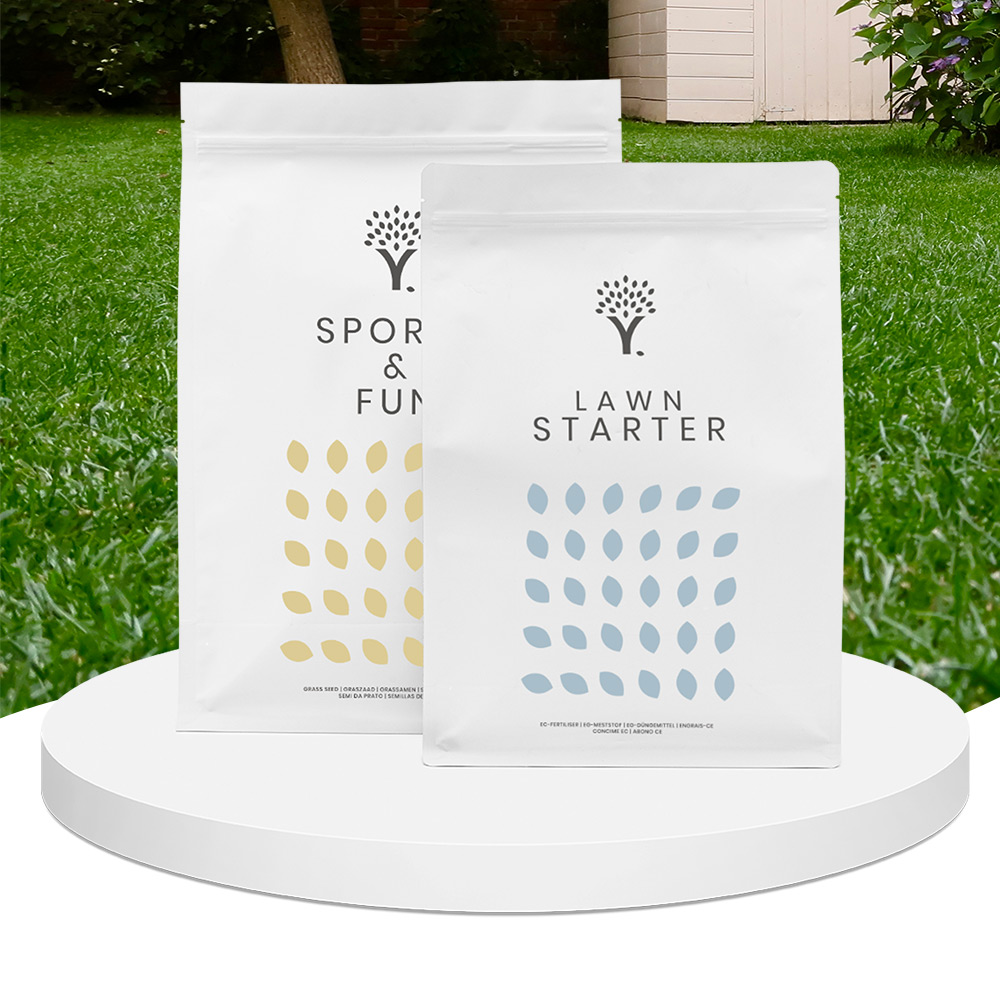 Lawn Overseeding Kit
For a more beautiful and fuller green lawn | Grass seed germinates within 7-14 days | Quickly achieves a deep green result
From:

£

25.99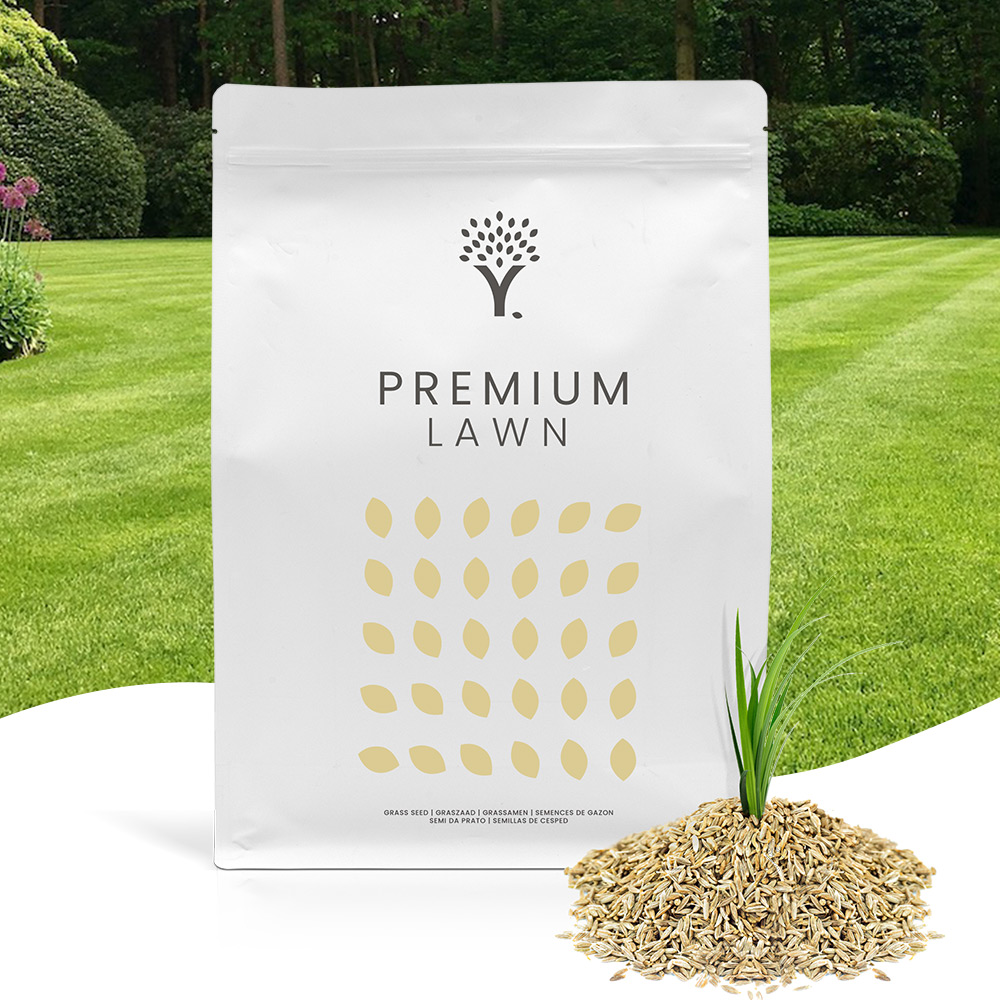 Premium Lawn Grass Seed
MOOWY's finest grass seed | Excellent ornamental value | Tolerates close mowing for a manicured perfection
From:

£

15.99