Gardening in May – what's on the agenda?
May is the month where plants begin to blossom, lawn seed germinates successfully, and it's time to consider pests. Get your May garden tick list right here.
Free download
Do you want a
lawn calendar?
🌱 All important maintenance moments for your lawn during the year. Leave your email and we will send you the lawn calendar for free.
Receive the lawn calendar in the mail
Enjoy a green lawn all year round!
May is when your garden sees one of its most stunning transformations. With pleasant temperatures, plenty of rainfall, and even a little glimpse of sun, gardening in May takes on a whole different life!
And with temperatures around 15-20oC, your garden should finally be a lush green, and your lawn should be thriving.
So, what are the essential garden tasks in May? Read on for the lowdown!
What are the essential garden tasks in May?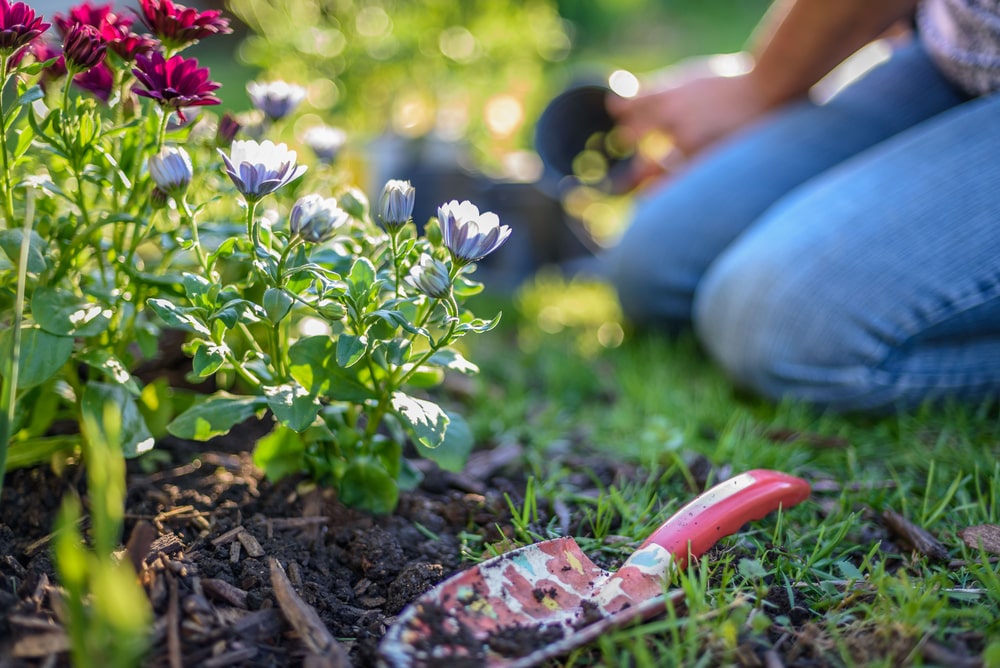 Here's your tick list of garden tasks to complete this month:
Lawn care essentials
Planting flowers
Fertilising your plants and lawn
Composting
Cleaning your garden furniture
Sit back and enjoy!
Gardening in May – Lawn care
For me, lawn care is an integral part of May gardening. However, I already did a lot in April: I scarified, overseeded, and fertilised in April. If you didn't get the chance to complete these tasks, it's not too late.
So, if you're still to carry out these essential tasks, follow these tips:
Removing moss
Moss suffocates your lawn, so if it has developed over the winter, it's time to clear it from the topsoil. Use a scarifier or rake to remove the moss, giving your soil more air while helping develop a nice, dense turf.
For best results, use a 2-in-1 moss killer and lawn fertiliser a week before scarifying – that way, the moss will be easier to remove.
We have tons of articles about scarifying, so if you're unsure what you're doing, check out our expert guides!
Overseeding
It's common for your lawn to develop bald patches over the winter, especially if there's a proliferation of moss. Fill those patches with new lawn seed, and wait for a couple of weeks for the new seed to germinate.
Check out our expert guide to overseeding.
Mow regularly
Now that the weather has improved, your grass plants will be well into their vigorous growth period. So, mow twice a week if you can in May so that the lawn develops greater density.
While it might feel counterintuitive, mowing actually boosts your lawn's growth, helping it develop resistance for the hot summer months.
Check out our expert's guide to mowing your lawn for all the info.
Water if necessary
It has rained quite a lot in the UK this May, but if there's been little rain in your areas, make sure you provide enough water to prevent yellowing or dying grass blades.
Check out our expert's guide to watering your lawn for more details.
Spring Lawn Care Kit

Restores your lawn after winter

View Products

Spring Boost Lawn Fertiliser

🌱 Perfect for spring

View Products

Lawn Overseeding Kit

Fuller and more beautiful lawn

View Products
Gardening in May – planting flowers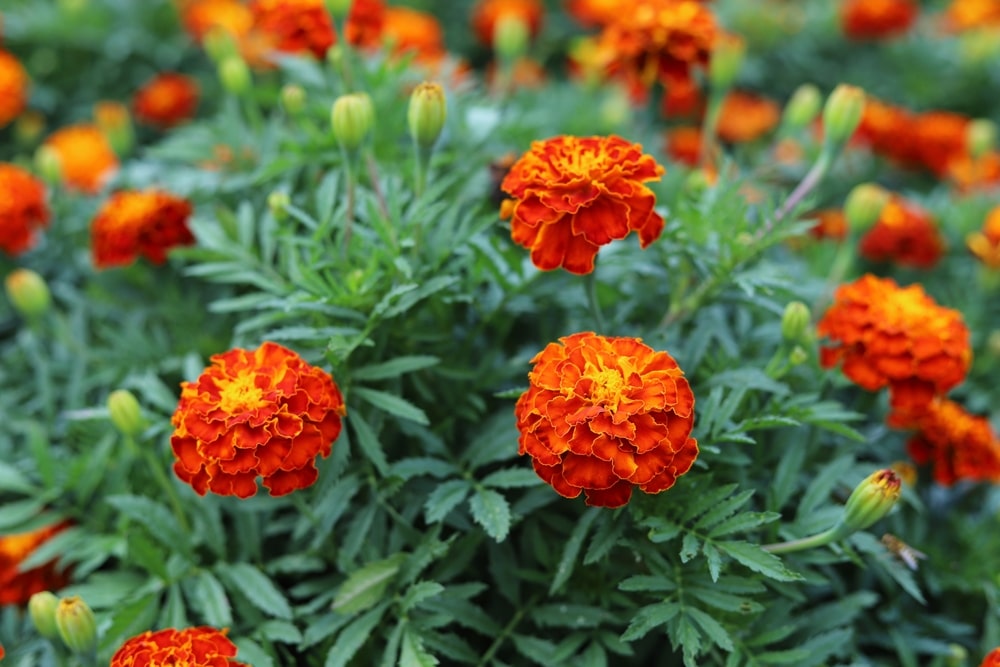 May is an excellent month for flowers. But what to plant? Depending on which flowers you want to fill your garden with, the merry month of May is ideal for planting:
Marigolds
Targets
Petunias
Lupins
Pansies
Primroses
Zinnias
In general, anything you find in supermarkets or garden centres is going to bring life and energy to your outdoor space. And don't forget to buy potting soil if you're going to beautify your patio or veranda with pots bursting with blooms this May.
Even the low-cost brands perform well in most gardens, so there's no need to spend a King's ransom.
Garden doctor Louis says:
You can recognise good potting soil by its smell: musty or foul-smelling earth is often inferior quality. Go for potting soil with a beautiful, woody, earthy scent. High-quality soil is loose, so knead the corner of the bag to test the consistency.
Fertilising plants and lawns
If you want a beautiful garden this May, you'll need to feed your plants.
So, unless you've already fertilised your lawn or your plants this year, it's time to get feeding your hedges, perennials, flowers, and grass.
I recommend granulated fertiliser, which offers slow-release nutrition. Also compost and mulch are great for improving your soil condition.
Pay attention to your compost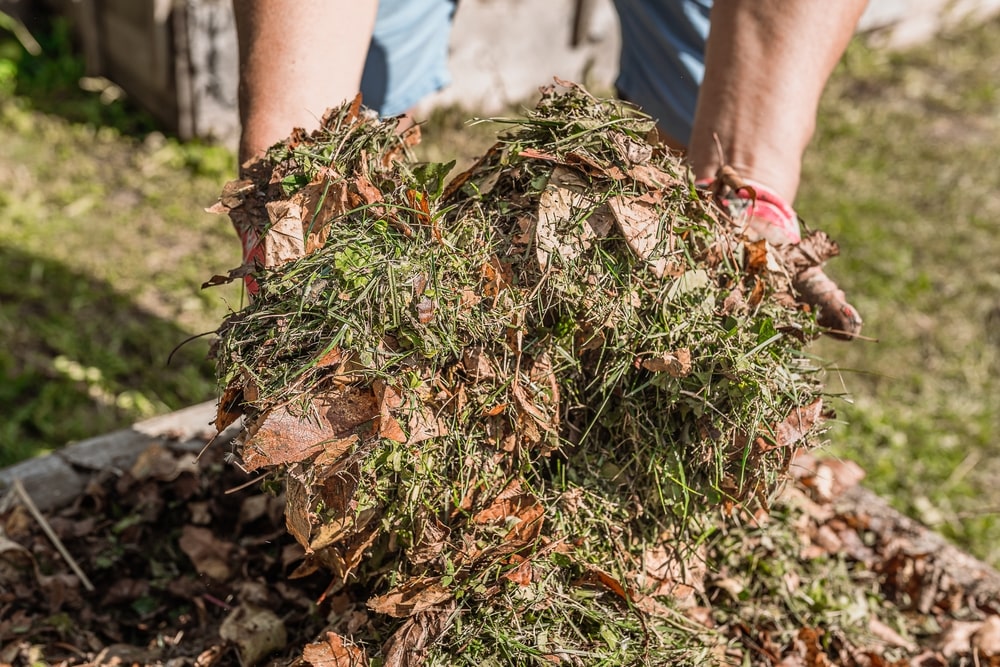 It's getting warm, so it's time to pay a little attention to your compost. The microorganisms become more active at 15 degrees and above, so make sure there's plenty of moisture and mix it with a garden fork.
The decomposition process generates heat, so you can use fresh compost to keep your plants warm if there's a sudden cold snap.
Getting the garden furniture out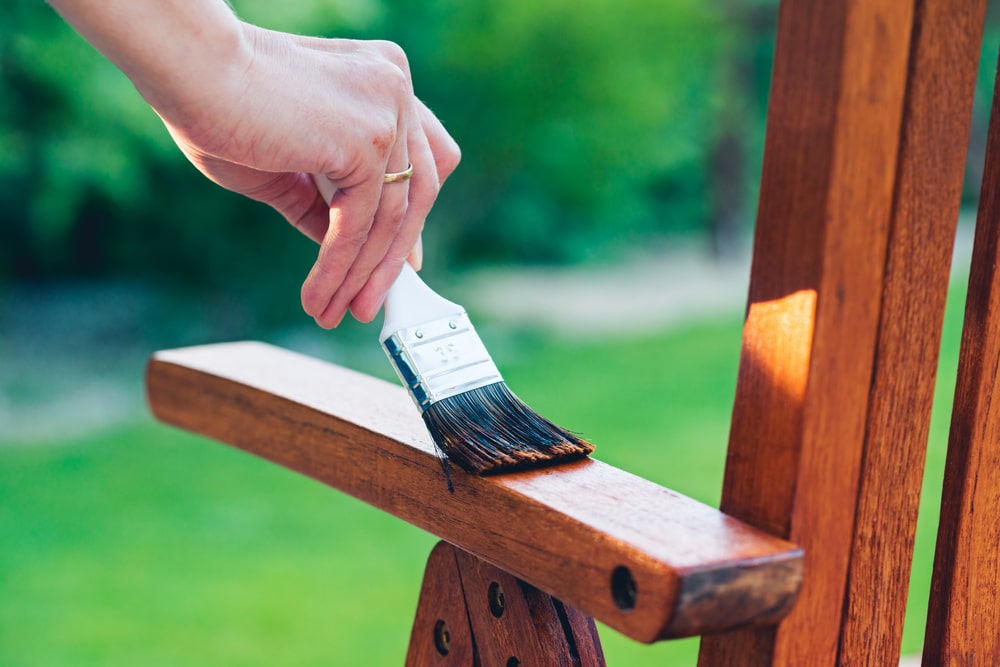 May mornings are glorious when they're warm and sunny, so give your garden furniture a good clean – perhaps even a coat of paint – because there's nothing like breakfast in the garden, is there?
Clean down your plastic chair and get the cushions out of the closet – it's time to enjoy those first rays of the year!
And enjoy!
Don't forget to enjoy the wonderful hours of sunshine whenever you can. Just don't forget the sun-screen – minimum SPF 15!
And enjoy your garden in the sun!
Your answer will be displayed on the site and the interested party will be notified by email.
Have a question or want to share your experience? Leave us a comment.
Read
more
The best tips and tricks for a lush green lawn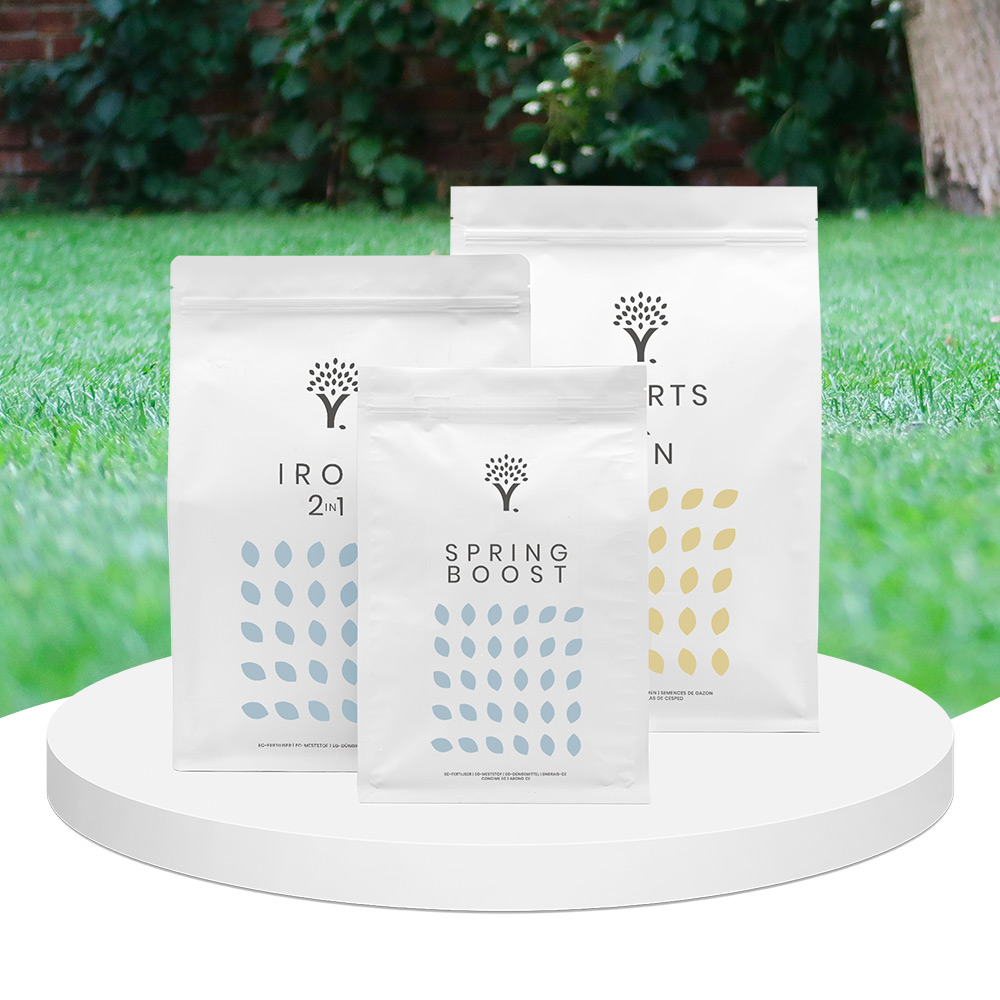 Scarifying Kit
All products after scarifying | Quickly restores the lawn after scarifying | Outsmart weeds quickly with the use of this kit
From:

£

39.99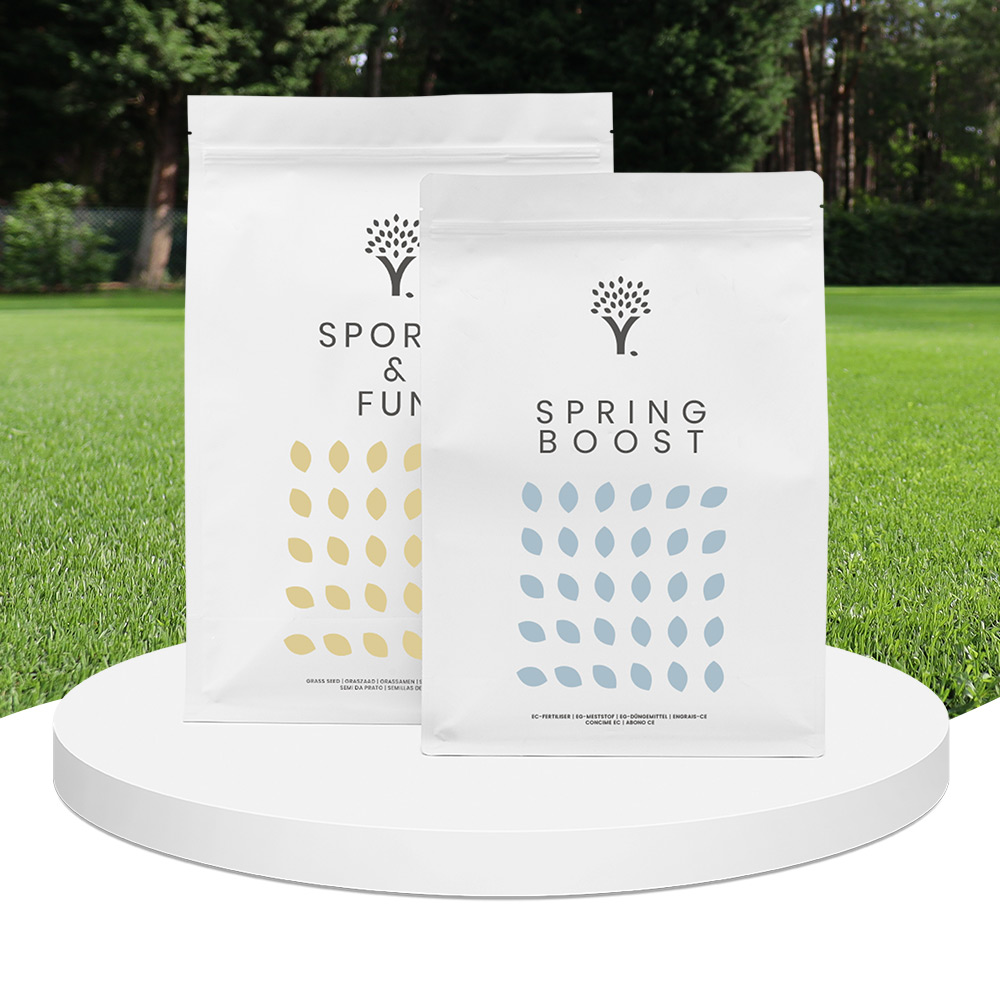 Spring Lawn Care Kit
MOOWY's choice for the spring | Quick recovery of your lawn after winter | A strong lawn prevents weeds
From:

£

25.99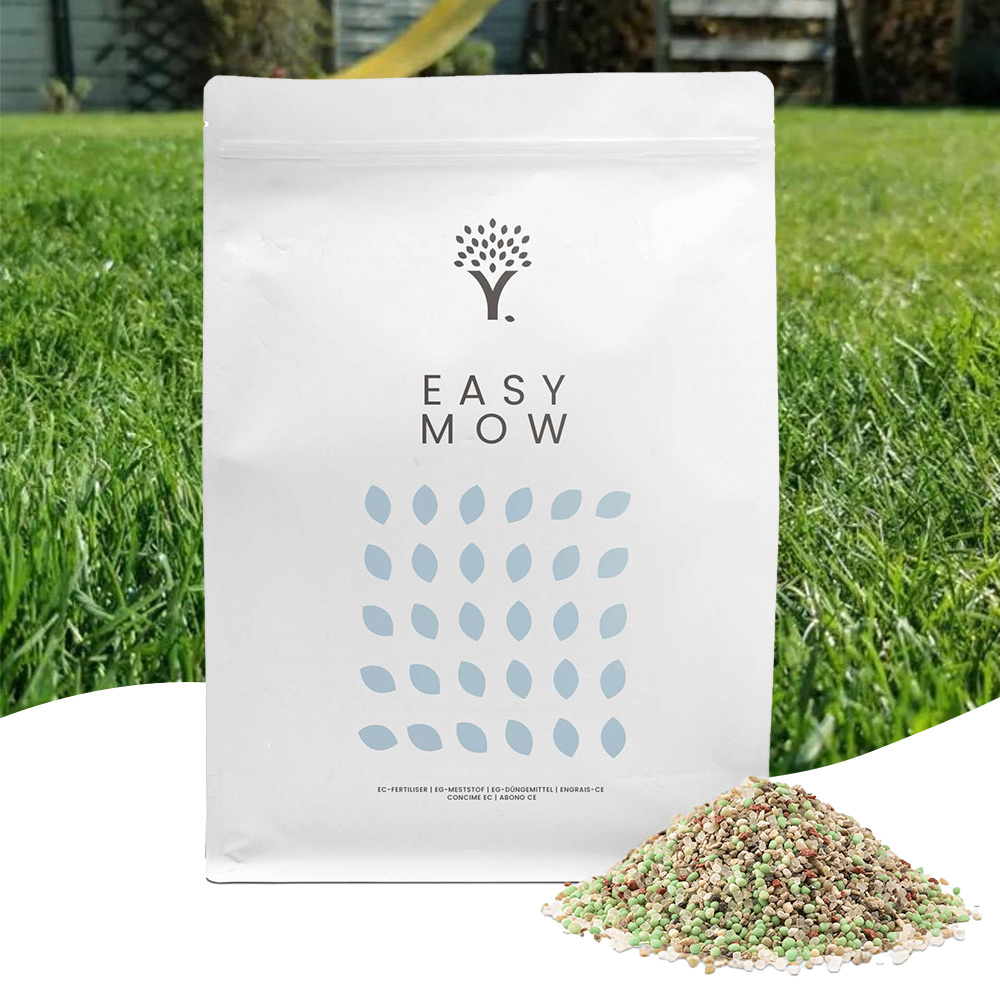 Long Lasting Lawn Fertiliser
Effective for 90 days | See results in 14 days! | Suitable for all types of grass and soil
From:

£

13.99
Free download
Do you want a
lawn calendar?
🌱 All important maintenance moments for your lawn during the year. Leave your email and we will send you the lawn calendar for free.
Receive the lawn calendar in the mail
Enjoy a green lawn all year round!